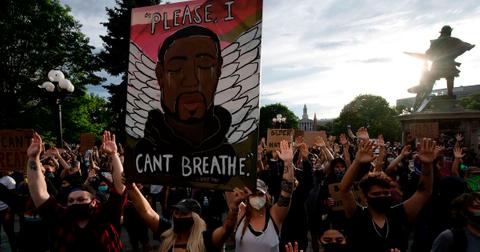 The Best Places to Donate to Help Black Lives Matter Protestors
By Amber Garrett

Updated
Protests continue across the U.S. over the deaths of Black civilians killed by police or denied justice for too long. The police killings of George Floyd in Minneapolis and Breonna Taylor in Louisville, Ky., and the murder of Ahmaud Arbery in Brunswick, Ga., which went unaddressed for over two months, are just the latest injustices in a long and tragic history of violence and injustice against Black civilians.
Article continues below advertisement
If you are looking for the best places to donate your time and money in support of Black Lives Matter and other antiracist organizations fighting for police reform and social justice, we have put together a list of the ways to help.