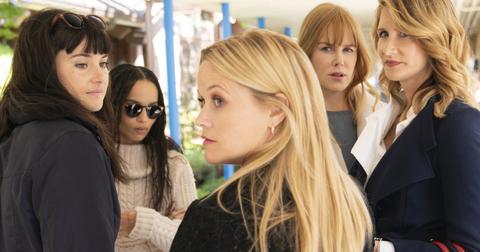 Will 'Big Little Lies' be Back for Season 3? The Answer Is a Huge Bummer
By Gina Vaynshteyn

Updated
Here's a big little truth for you Big Little Lies fans: The HBO show probably won't be coming back for Season 3. Even though Season 2 isn't over yet, it sounds like viewers will be getting the closure we all need after next week's finale. Hopefully Celeste wins the legal battle against Mary Louise, Bonnie confesses to the crime and isn't put in jail for it, Jane and Corey end up having a normal relationship even though he's a spy for the Monterey police, Renata gets ALL her money back and is super rich again, and Madeline and Ed work things out. Since it *is* Big Little Lies we're talking about here, we have a feeling things likely won't end up wrapping up so neatly, but hey, you never know. But now, what we've all been wanting to know...
Article continues below advertisement
Why isn't Big Little Lies coming back for Season 3?
First of all, the novel the show is based on concludes with the moms of Monterey coming clean, so there would be no real reason to keep following them to see if they get caught. In Big Little Lies the book (by Liane Moriarty), Bonnie confesses to the crime, and Celeste gives a public speech about domestic violence to educate people. She also goes back to practicing law. Obviously, the show is much different and we're left with a lot of loose ends, hence why we got a Season 2.  
And while it hasn't actually been 100 percent confirmed that Big Little Lies won't be returning with a third season, the chances aren't looking good. HBO president Casey Bloys told TVLive earlier this year that it just doesn't seem "realistic."
Article continues below advertisement
"But the reality is, they are some of the busiest actresses working in Hollywood. We have deals with some of them — Nicole [Kidman] is doing her next show [The Undoing] with us. I just think it's not realistic," Casey said. He added, "Look, if they all came to me and said, 'We worked out all of our schedules!' – then sure. But I just don't think it's realistic."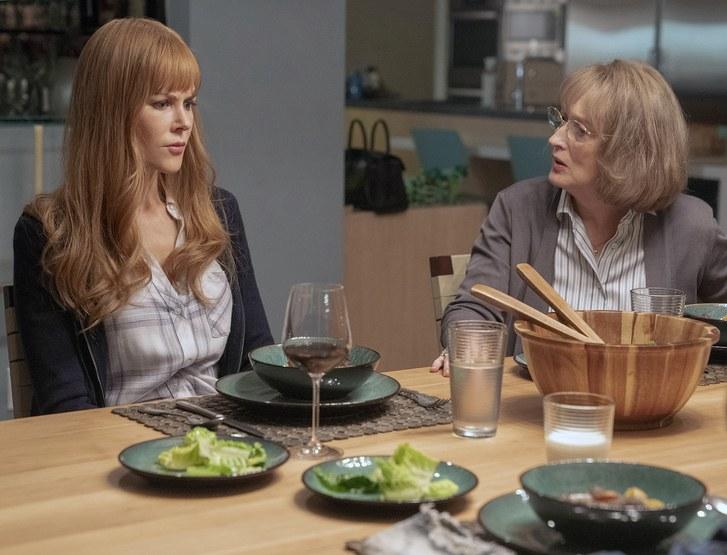 Article continues below advertisement
Plus, it sounds like this season of Big Little Lies didn't go so smoothly.
According to IndieWire, the second season kinda went haywire. HBO executive producers originally wanted director Andrea Arnold to direct the entire season, which she did. But then apparently in late 2018, the show was "yanked" away from her, and all creative control was given back to Season 1 director Jean-Marc Vallée. It sounds like they wanted to Andrea to direct, but for Jean-Marc to re-edit for cohesiveness, which is confusing, and people are pretty pissed about the whole thing.
IndieWire states, "According to sources close to the executive producers, it had always been the plan, although unbeknownst to Arnold, for Vallée to become re-involved in the show last fall." 
Article continues below advertisement
This is why, many believe, the second season has felt choppy and weirdly too dependent on Season 1 flashbacks. 
This explains the choppy feeling of #BigLittleLies season 2. I would like to see Andrea Arnold's original work, no matter how different it might be from Season 1. Two different stories, two different styles is fine, as long as they're coherent in and of themselves

— Joelle Nanula (@joellenanula) July 12, 2019
Article continues below advertisement
HBO responded by stating, "There wouldn't be a Season 2 of Big Little Lies without Andrea Arnold. We at HBO and the producers are extremely proud of her work. As with any television project, the executive producers work collaboratively on the series and we think the final product speaks for itself."
Does this explain why we didn't see Reese Witherspoon throw an ice cream cone at Meryl Streep? Maybe, maybe not. At the end of the day, as much as we love Big Little Lies, we wouldn't want another season for the sake of it. We have full faith that the show's finale will be satisfying and that we'll get full closure with the Monterey Five. Maybe we'll even get to see Reese throw dessert at Meryl.
Article continues below advertisement
The Big Little Lies series finale airs July 21 on HBO at 9 p.m. EST.