Big Sean Is Taking to 'Drink Champs' to Respond to Kanye West's Disses Towards Him
Kanye West helped turn Big Sean into the star that he is today, but do the two rappers currently have beef? Keep reading for all of the details.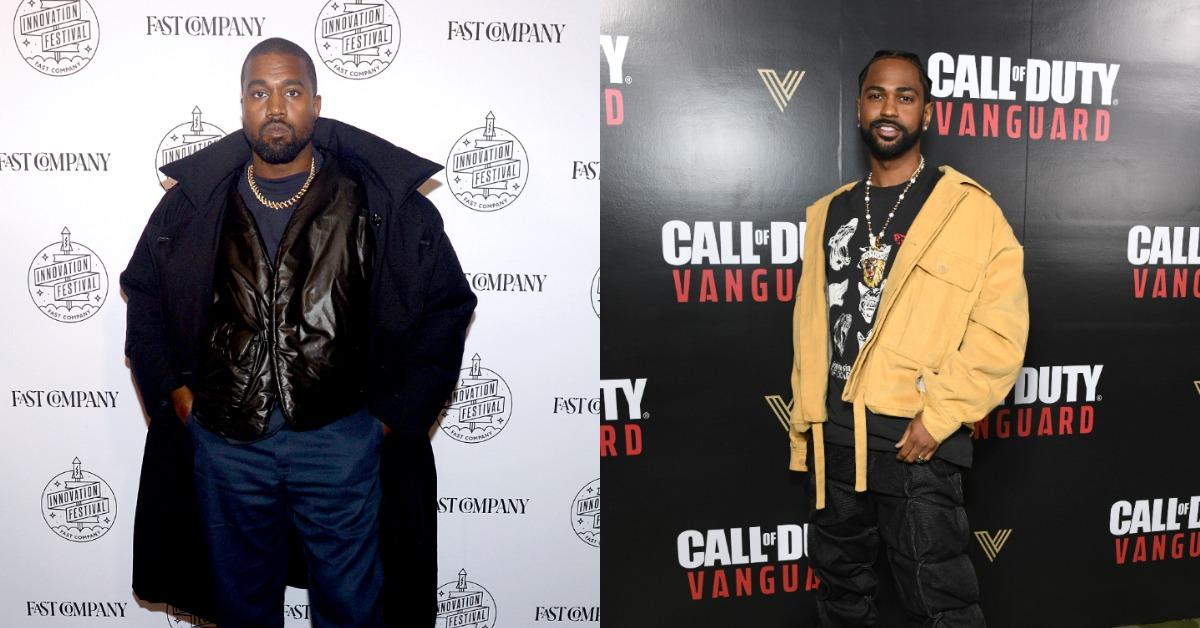 As one of Kanye West's most famous proteges, Big Sean has developed himself into an award-winning artist with a seriously commendable discography under his belt. Ever since he released his first official studio album, Big Sean has been under the tutelage and watchful eye of the man who gave him his first big break, Kanye.
Article continues below advertisement
Things have always seemed to be fairly cordial between the two stars over the years, with both appearing on each others tracks, released and unreleased, and what appeared to be good energy whenever they'd link up. However, it appears something has changed between Kanye and Big Sean, evident by some of the former's recent comments on the Drink Champs podcast.
So, what's the deal with Kanye and Big Sean? Do they have beef? Here's what we know so far.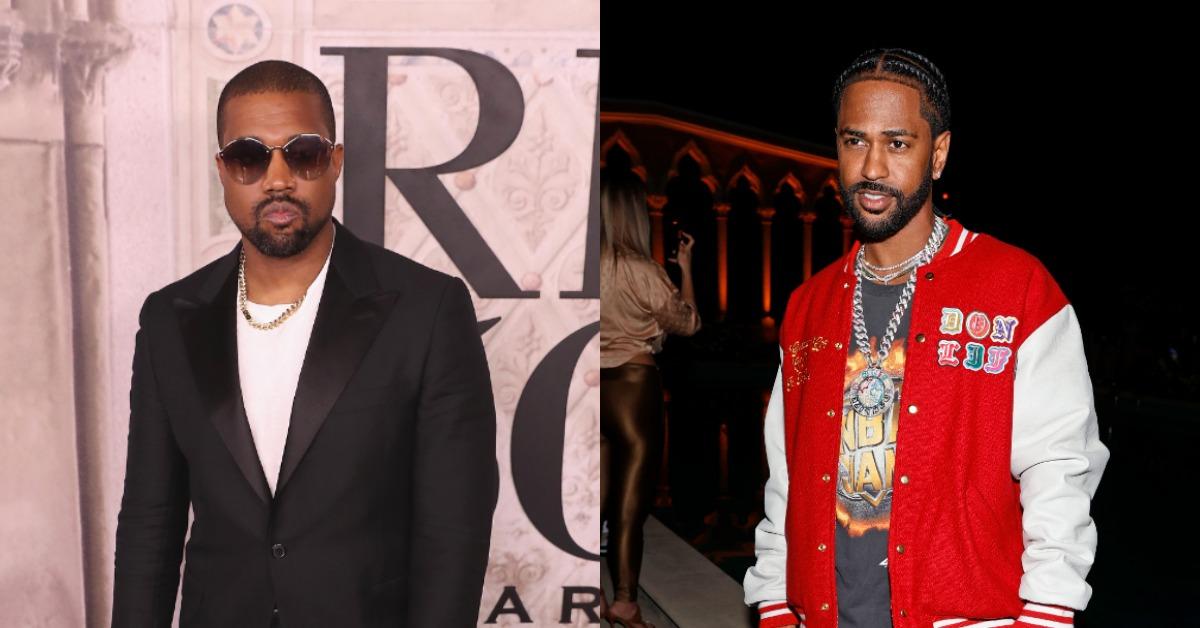 Article continues below advertisement
Do Kanye West and Big Sean have beef currently?
If you watched Kanye's recent viral Drink Champs interview then you likely heard the shocking comments that he made about Big Sean during it.
"Let me tell you," Kanye said, grabbing a nearby headstone prop. "I already decided that when I die, on my tombstone it's gonna say, 'I deserve to be here because I signed Big Sean.'"
When questioned about what he meant by saying that, Kanye explained that "I'm saying that the worst thing I've ever done is sign Big Sean." He noted that a lot of his issues with Big Sean (and John Legend, whom he also mentioned by name) stem from a lack of support when he ran for president in 2020.
"Both John Legend and Big Sean, when I ran for office, got used quick by the Democrats … I don't rock with neither of them [sic]," the "Praise God" rapper said.
Article continues below advertisement
In the wake of the interview airing, countless fans took to social media to comment on what Kanye said about Big Sean. Even Big Sean himself decided to tweet some subliminal shots at Kanye, but he never fully addressed what went down, until now.
Article continues below advertisement
In a teaser for his own 'Drink Champs' interview, Big Sean addressed Kanye's comments about him.
Big Sean has never been one to let anything said about him go without any kind of response, and that same mantra applies even in the case of his mentor. Indeed, the Detroit-born rapper is also taking to Drink Champs in an upcoming interview to talk about his own career as well as the comments Kanye made about signing him.
In what has already been released from Big Sean's interview, fans can hear him touch on what happened with Kanye briefly.
"I love Kanye, bro. I love him for the opportunity he gave me and all these things." Big Sean explained in the clip. However, he made sure to say that, "I thought what he said was some b---h a-- s--t."
He then threw the same "RIP" headstone prop that Kanye held and said, "So, f--k this shit. F--k you talking about? [sic]"
Only time will tell at this point what Big Sean had to say in full about Kanye's take on signing him. The entirety of his interview with Drink Champs airs Dec. 16, 2021 on RevoltTV, Dec. 17, 2021, on Black Effect, and Dec. 18, 2021, on YouTube.