Biggie and Tupac's Unfortunate Beef May Have Resulted in Both of Their Deaths
What was the beef that existed between infamous rappers Biggie and Tupac? Unpacking the 1990s rap war that fueled their feud.
In the world of hip hop music, there are few names as well-known as Biggie Smalls, aka The Notorious BIG, and Tupac Shakur. During the 1990s, both rappers dominated their respective U.S. coasts as the biggest acts in the genre. Initially, the two were friends who shared a mutual respect for one another, but things quickly dissolved as fame and outside influences drove them to become bitter rivals, culminating in both of their grisly deaths.
Article continues below advertisement
With all of that being said, what exactly was the beef between Biggie and Tupac all about? Furthermore, what do we know about their friendship? Keep reading for all of the details regarding what went down between two of rap's behemoths at the peaks of their careers.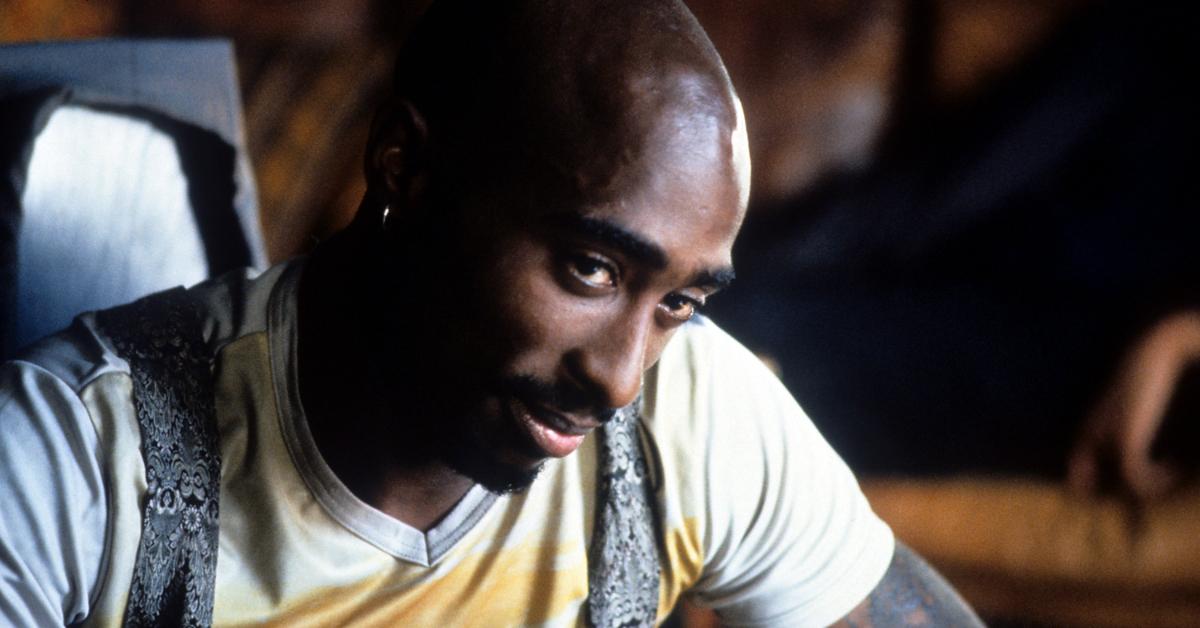 Article continues below advertisement
Tupac and Biggie's beef became violent very quickly.
The story of friends turned foes is as old as time itself, and when it came to Biggie and Tupac, it was spurred by one violent night in New York City. While Tupac was pulling up to Quad Recording Studios on Nov. 30, 1994 at the behest of Biggie-affiliate Lil Cease, the California-based rapper was shot, beaten, and robbed. Tupac recovered and later found out that both Biggie and Puff Daddy were inside the studio when the attack went down, which led him to believe that they were behind it all.
Within days of that situation occurring, Tupac was unable to pay a $3 million bail on his head, which led to him being sentenced to a year and a half in prison for sexual abuse. While in prison, Tupac and Death Row Records leader Suge Knight plotted to bring down Bad Boy Records, Puff's label to which Biggie was signed.
Article continues below advertisement
While Tupac was in jail, Biggie released the now-infamous track "Who Shot Ya," which many interpreted as a direct diss to Tupac. Biggie denied this on many occasions and maintained that the song was written before the shooting, but Tupac took it as a direct attack and began belittling the Brooklyn rapper. Throughout various raps, Tupac claimed Biggie was behind the shooting, that the younger rapper stole his flow, and even bragged about sleeping with Biggie's wife, Faith Evans.
Article continues below advertisement
Despite efforts by Biggie to mediate the situation, Tupac seemingly refused to believe anything less than that his east coast "rival" was secretly plotting against him. Unfortunately, their issues went unresolved as Tupac was shot and killed in a drive-by shooting in Las Vegas on Sept. 7, 1996.
Less than a year later, on March. 9, 1997, Biggie was shot and killed in a drive-by attack in Los Angeles. To this day, both of the rapper's murders are shrouded in mystery, and the story of their beef lives on in infamy amongst the hip hop community.
Article continues below advertisement
Were Biggie and Tupac friends before their beef emerged?
Before things turned sour between the two rappers, Biggie actually looked up to Tupac and considered him a friend. During Biggie's early rap days, Tupac was already a huge star with chart-topping records and movie deals. The two met on the set of Poetic Justice while Tupac was filming, and Biggie learned that the established star was a fan of his music. They became friends, with Biggie staying at Tupac's Los Angeles home multiple times and even performing on stage with him.
At one point, Biggie even asked Tupac to take over as his manager. However, Tupac denied and apparently told Biggie that staying with Puff would be better for his career in the long run. Unfortunately, the shooting outside of Quad Recording Studios happened shortly after and dissolved any chance of Tupac and Biggie reconciling before their deaths.