Bill Murray's Son Owns a Trendy Restaurant in New York — But It Might Be in Trouble
Bill Murray and Guy Fieri's sons will be battling it out in the "Nacho Average Showdown" competition that's happening May 15. But first: Who's Bill Murray's son and what's his restaurant all about?
Bill Murray and Guy Fieri have formed an unexpected partnership, but we're loving every second of it. Not only will Bill and Guy hosting a nacho competition to raise money for the Restaurant Employee Relief Fund (RERF), but they've roped in both of their sons as well! Homer Murray and Hunter Fieri are going to be the ones battling it out in the "Nacho Average Showdown" on Friday, May 15 on the Food Network's Facebook page. You can tune in at 5 p.m. EST.
Article continues below advertisement
Guy told Jimmy Fallon on a video chat version of The Tonight Show, "Bill and Homer are in the restaurant business. And, of course, I'm in the restaurant business. And my son as well." He then explained why he felt the need to organize this project, saying the restaurant industry has suffered during the pandemic. The foodie icon wanted to do his part.
Article continues below advertisement
"The restaurant industry has been hit so hard during this pandemic. It's just been terrible. And we have tens of thousands of restaurants that are closed. We have millions of employees without jobs. So I started a program with the National Restaurant Association Education Foundation. We're up to $22.5 million now," Guy added.
For those who didn't even know Bill Murray has a son (he actually has six) let alone that his son is a restaurant owner, here's what you need to know.
Article continues below advertisement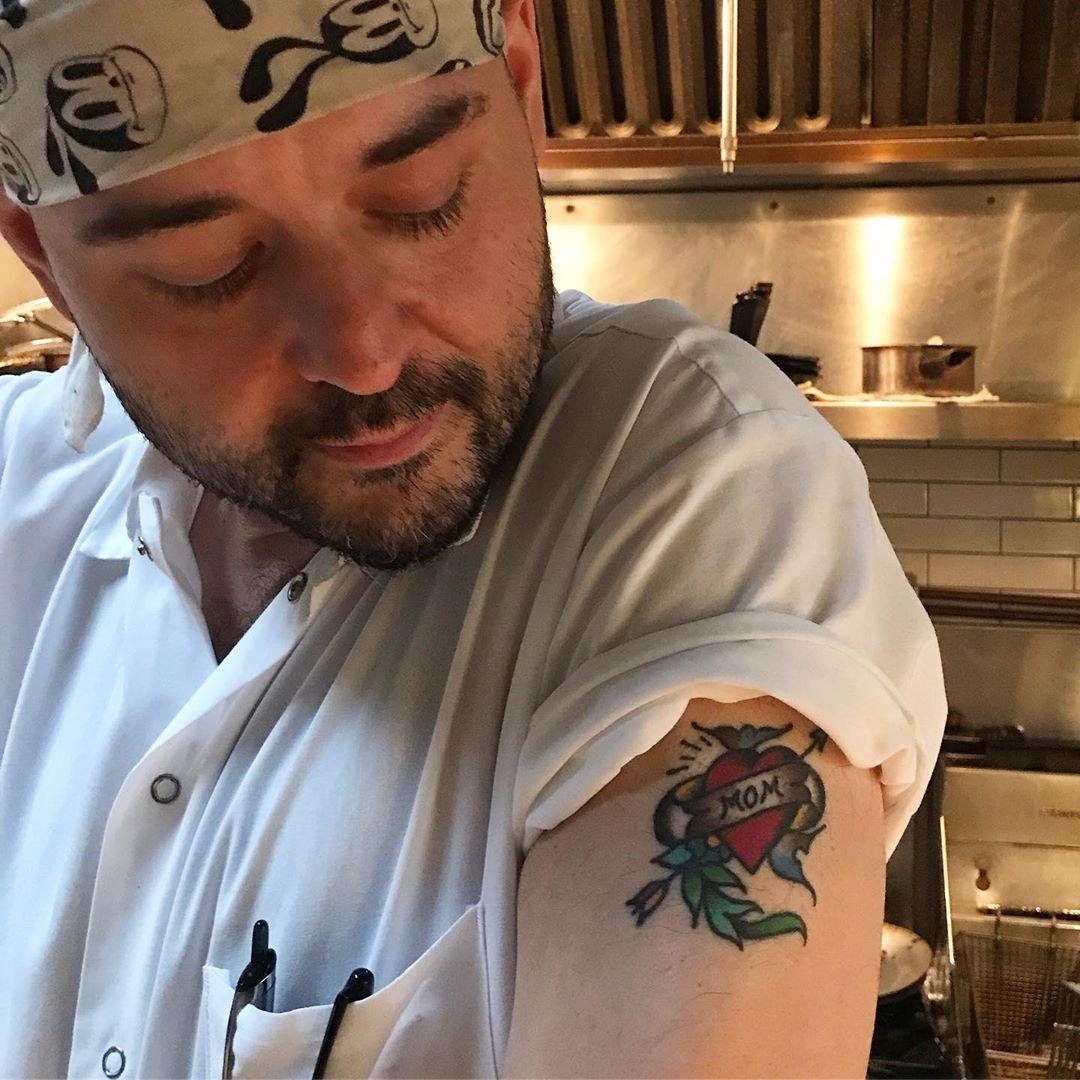 Bill Murray's son Homer co-owns a restaurant called 21 Greenpoint.
21 Greenpoint, which used to be called River Styx, is located in Brooklyn. Back in 2016, 21 Greenpoint made headlines when Homer's dad (aka, Bill Murray, no big deal) played bartender at the restaurant. After Bill's "bartending shift," the actor made a toast to his son, saying, "This is my firstborn son, Homer. And I am so happy for myself, and his brothers and sisters and mom, and all of you, that he has not continued in the family business. Instaed he has taken the joy of the family — to have a drink, and to have a meal, and to have friends together in one place — and made it his life's work. To my son, and his friends, and his work, and his partners. Homer Murray!"
Article continues below advertisement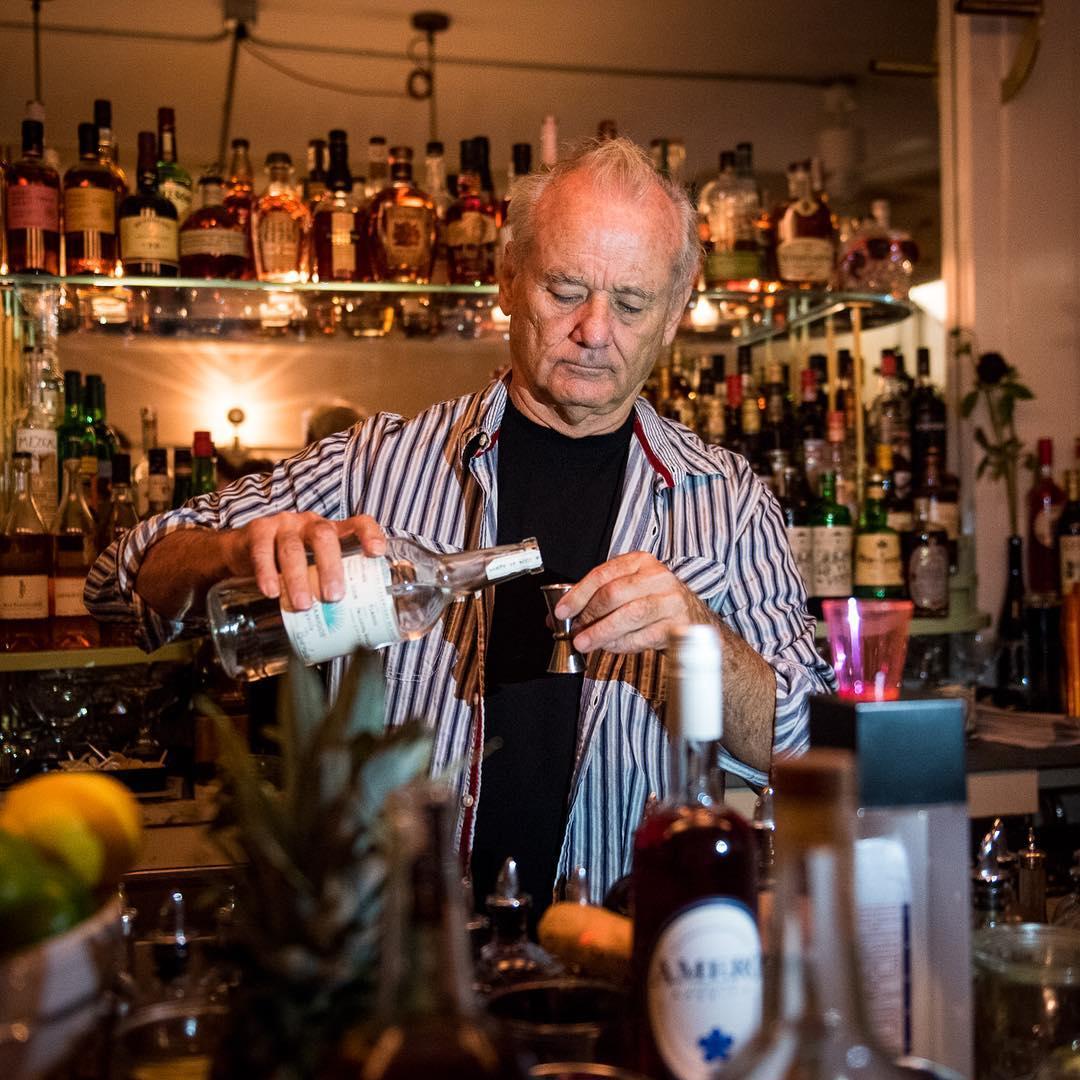 21 Greenpoint, which is closed for now, offers modern Italian food, like risotto with white truffle oil, a pizza called "Pizza Meg Ryan," and chicken parm. 21 Greenpoint's website gives a quick primer on its origins as well as Homer's deep involvement:
"As a native New Yorker with deep familial connections to Chicago, Homer grew up experiencing many different traditional styles of cuisine and street food. After traveling extensively for work as a photo assistant he came back to New York full time and immersed himself in the restaurant world of early 2000's Brooklyn. Through his varied experience, and passion for a good time, Homer has created a space and a menu that is thoughtful, trustworthy and welcoming."
Article continues below advertisement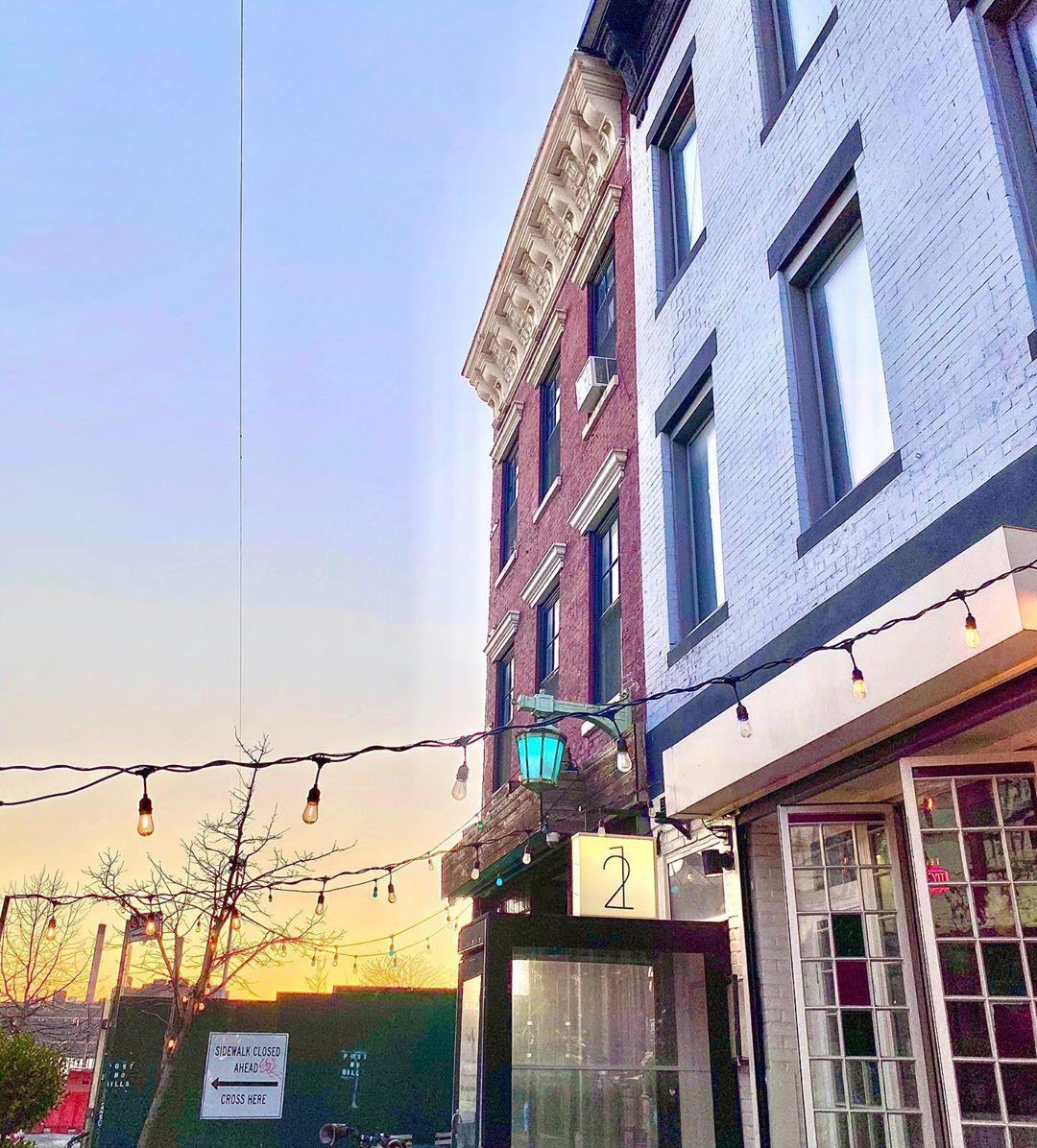 Currently, 21 Greenpoint has 4 stars on Yelp with a lot of customers raving about the delicious food. Sadly, even Bill Murray's son's restaurant couldn't escape the wrath of the pandemic. 21 Greenpoint set up a Go Fund Me in order to financially support the restaurant's staff, many of whom were most likely furloughed. As of publication, $5,531 has been donated so far.
Article continues below advertisement
Tune in to "Nacho Average Showdown" as it helps restaurants much like 21 Greenpoint that are in need of financial assistance. Hopefully Homer will be back in his kitchen sooner rather than later (safely, of course).
The best way to prevent contracting or spreading the coronavirus is with thorough hand washing and social distancing. If you feel you may be experiencing symptoms of the coronavirus, which include persistent cough (usually dry), fever, shortness of breath, and fatigue, please call your doctor before going to get tested. For comprehensive resources and updates, visit the CDC website. If you are experiencing anxiety about the virus, seek out mental health support from your provider or visit NAMI.org.