Bill Nye's 'The End Is Nye' Wants You to Take Doomsday Very Seriously (EXCLUSIVE)
Bill Nye has evolved his "Science Guy" moniker once again for his new show 'The End is Nye.' Here's what he had to tell 'Distractify' about it all.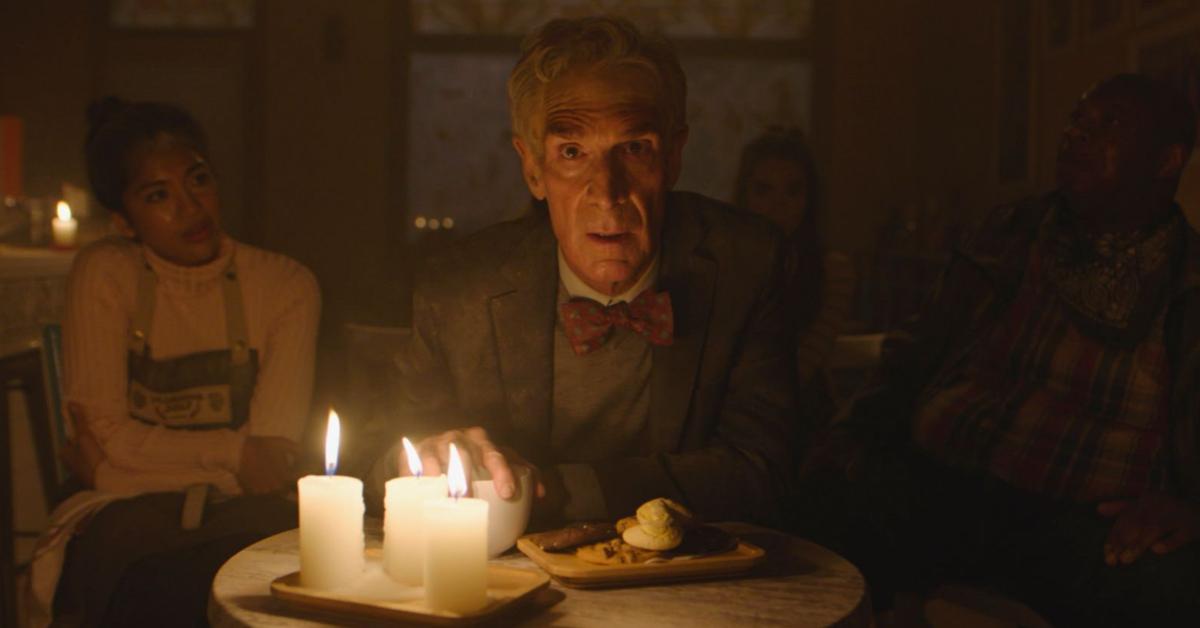 If you grew up in the generation of push-cart televisions in classrooms, odds are that you grew up with Bill Nye the Science Guy. Although he may not actively use that moniker as much anymore, Bill is still teaching the very same generation that watched his show as youngsters lessons about the planet that we live on as adults, albeit in a way a bit more akin to shock therapy now.
Article continues below advertisement
That is exemplified through his newest show The End Is Nye on Peacock. For the release of this exciting project, Bill sat down with Distractify to discuss what it was like putting a show together that begs the question: How could human society potentially collapse? Here's what he had to say.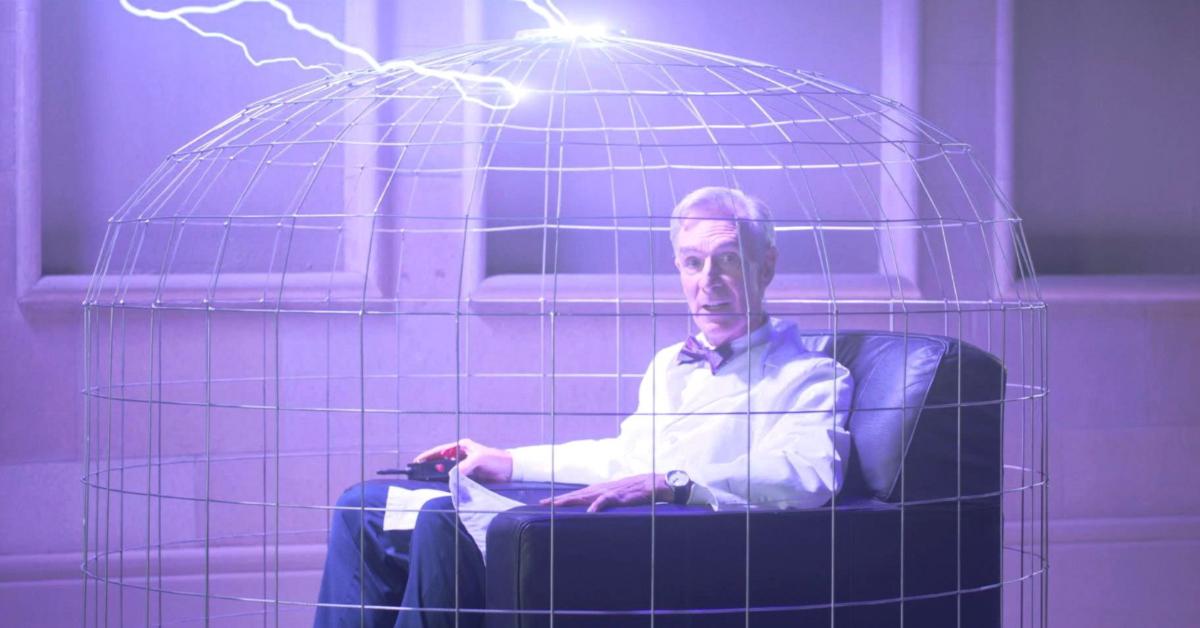 Article continues below advertisement
Bill Nye's new show examines what would happen in our worst doomsday nightmares.
"When things are going well ... we go to see comedies and romantic comedies ... when things are anxiety producing, we go for more anxiety, we watch disaster movies. Right now in the world there are a lot of things to be anxious about, and so we made six disaster movies with a twist," Bill told us about the premise behind The End Is Nye.
Indeed, The End Is Nye is Bill and Seth MacFarlane's take on how human society could end in about half a dozen different ways.
"We worked very hard on mixing humor with seriousness," the television legend explained about the process of working with the Family Guy creator on the new Peacock series. Balancing comedic mannerisms and the real threats of the issues at hand was paramount to Bill and Seth, which was apparent through their in-show banter.
Article continues below advertisement
The first episode of The End Is Nye focuses on a superstorm the likes of which nobody has ever seen, decimating nations across the globe and killing millions of people. Bill believes it to be an all-too-possible reality. "Many people remember Hurricane Katrina, that was a category five hurricane," he said. "But category six hurricanes do happen, just so far only on the open ocean only at sea. But what if it started coming ashore? And so there you go — then you have the premise for a show."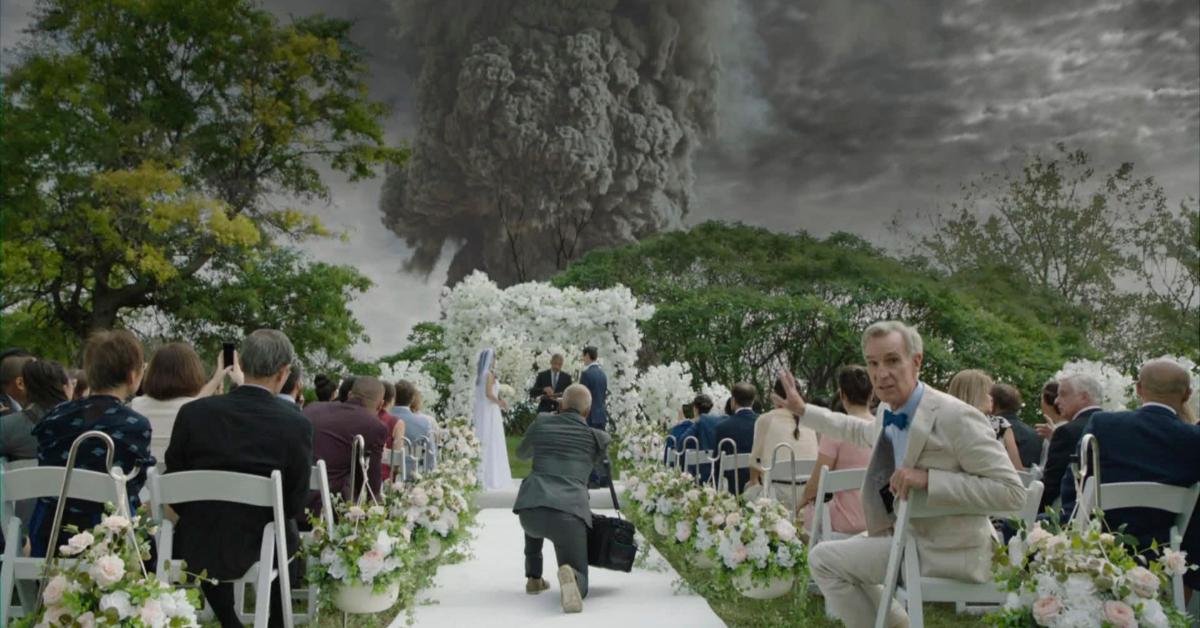 Article continues below advertisement
Bill said his work on the show was as satisfying as being able to "land a fish."
A veteran of stage and television, Bill is no stranger to standing in front of cameras. However, he claims that his work on The End Is Nye clicked for him almost instantaneously. "I'm not a big fisherman," he said, "But it is very satisfying to land a fish, I can tell. So once in a while I would do the performance, talk to the camera, this and that, and I would get it just right. I feel, rather, I felt like I got it just right. And those moments are really satisfying."
All-in-all, despite examining some pretty scary scenarios on The End Is Nye, Bill has an "optimistic view of the future."
"If we made changes, if we respected the science of these discoveries, we could avoid entirely or greatly reduce the effects of these big potential problems," he maintained to us, reminding fans that with "future systems in place" and through "respecting the science" human beings "can save the world."
Be sure to check out The End Is Nye, streaming exclusively on Peacock now.