Bill Nye Needed Only One Science Degree Before Becoming the Science Guy
Bill Nye has long been one of the most famous scientists on the planet, but how many degrees does he have to back up his scientific expertise?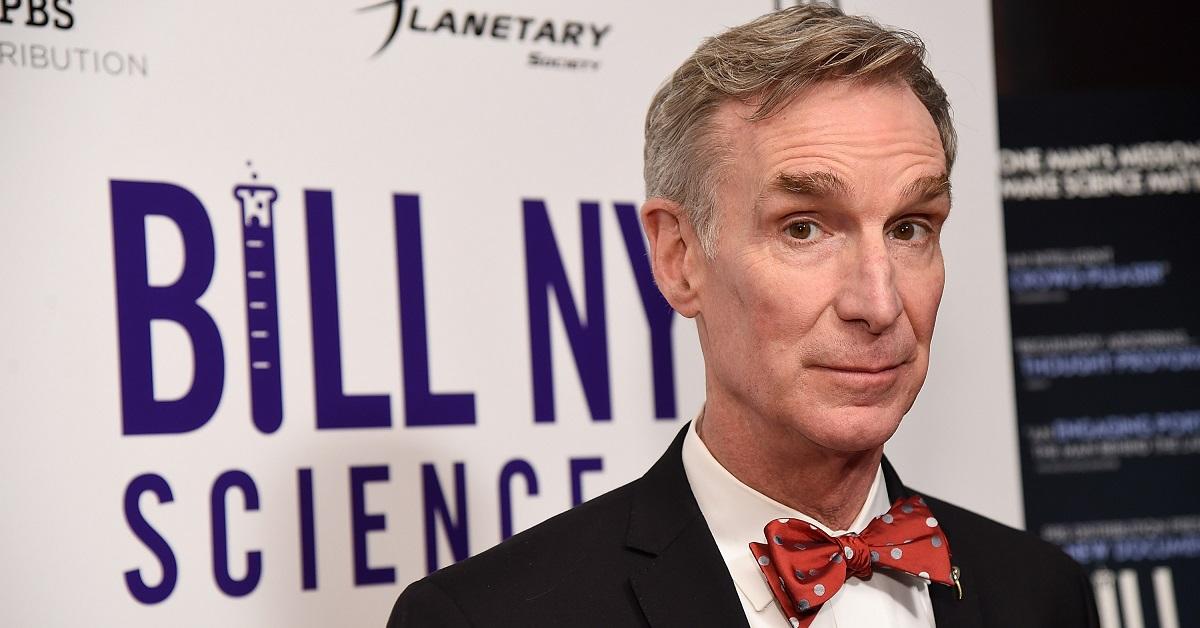 Bill Nye is one of the most popular scientists on the planet. Bill has dedicated his career to making science interesting for people of all ages, and in doing so, he's turned an entire generation of young people onto it as a career. In a recent video, Bill also re-emphasized the importance of wearing masks, which has led some people to wonder how much expertise is behind all of Bill's claims.
Article continues below advertisement
How many degrees does Bill Nye have?
Although he's one of the best-known scientists in the world, Bill Nye has just one degree, and it's the one he got for graduating from Cornell University decades ago. While at school there, Bill earned a Bachelor of Science in mechanical engineering. After graduating, Bill began working for Boeing and eventually began a career as a stand-up comedian that would ultimately lead him to fame.
Article continues below advertisement
Eventually, Bill quit his day job at Boeing and began working as a comedy writer and performer on the TV show Almost Live. It was there that he earned the nickname "the science guy," which has stuck with him ever since. It was soon after that that Bill was given his own show, Bill Nye the Science Guy, which would launch him to new heights of fame.
Does Bill Nye practice good science on his shows?
Bill's major, which was mechanical engineering, has led some to question how rigorous his understanding of science is. In general, though, Bill has maintained a reputation for practicing logical, scientifically sound experiments. In fact, he has been praised numerous times over the course of his career for tackling scientific subjects in a way that's easy for kids of all ages to understand.
Article continues below advertisement
Bill Nye wants everyone to wear a mask.
Bill's scientific bona fides are being questioned in part because he made a video encouraging everyone watching to wear masks.
"Why do people in the scientific community want you to wear a face mask when you are out in public?" Bill asks in his social video."Masks prevent particles from my respiratory system from getting into your respiratory system... Blocking the movement of air is an old trick."
Article continues below advertisement
In trademark Science Guy fashion, Bill then shows us how the flame on a candle is affected by a variety of face coverings. He starts with a scarf, then moves to a cloth mask, and finally to an N95 mask. Then, Bill gets into his personal explanation for why the scientific community thinks that wearing a mask is very important.
"The reason we want you to wear a mask is to protect you, sure, but the main reason we want you to wear a mask to protect ME from YOU!" he says near the end of the video. He then describes the issue of wearing a mask as "literally life and death." Wearing a face mask has become controversial, with some claiming that masks aren't effective or that they have health risks of their own. Bill wants you to know, though, that wearing a mask is not risky. He should know — he is the science guy.