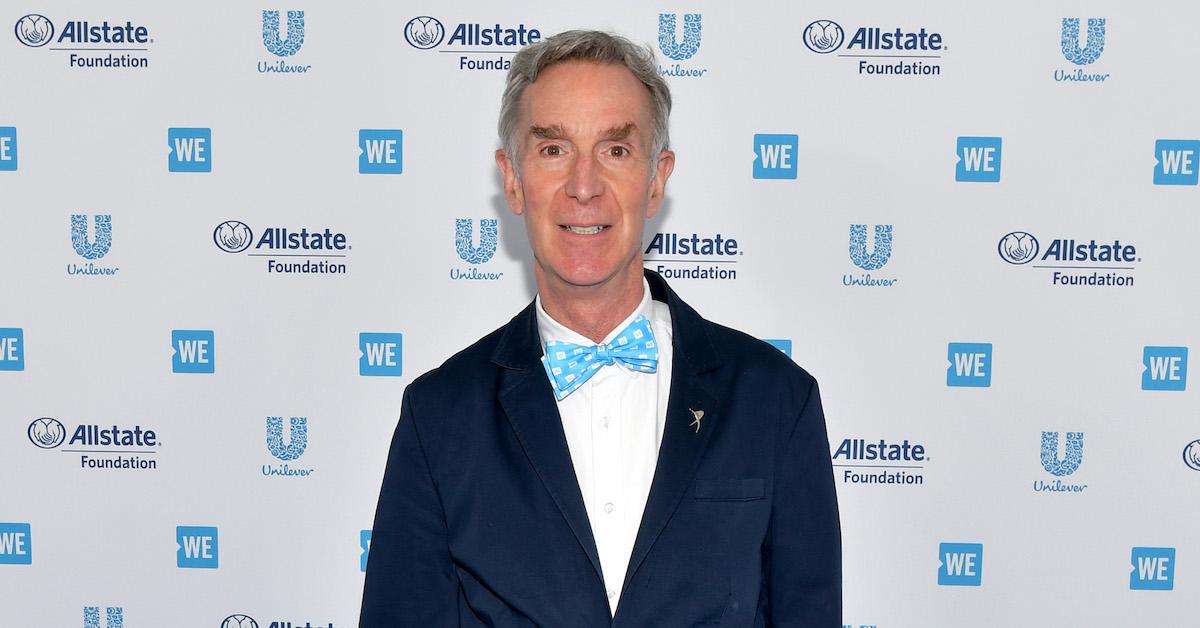 Satire Article Scares Many Into Believing Bill Nye Was Arrested
Every millennial's favorite Science Guy, Bill Nye, made headlines a few years back for allegedly being under arrest for manufacturing and selling illegal drugs. Yes, like Breaking Bad in real-life.
Article continues below advertisement
According to multiple sources who spread this supposed news in 2019, "Bill Nye was arrested in his Los Angeles home after investigators became suspicious of Nye taking part in the sale and manufacture of illegal drugs."
But is there any truth to this? Did Bill Nye really get arrested? Keep reading to find out.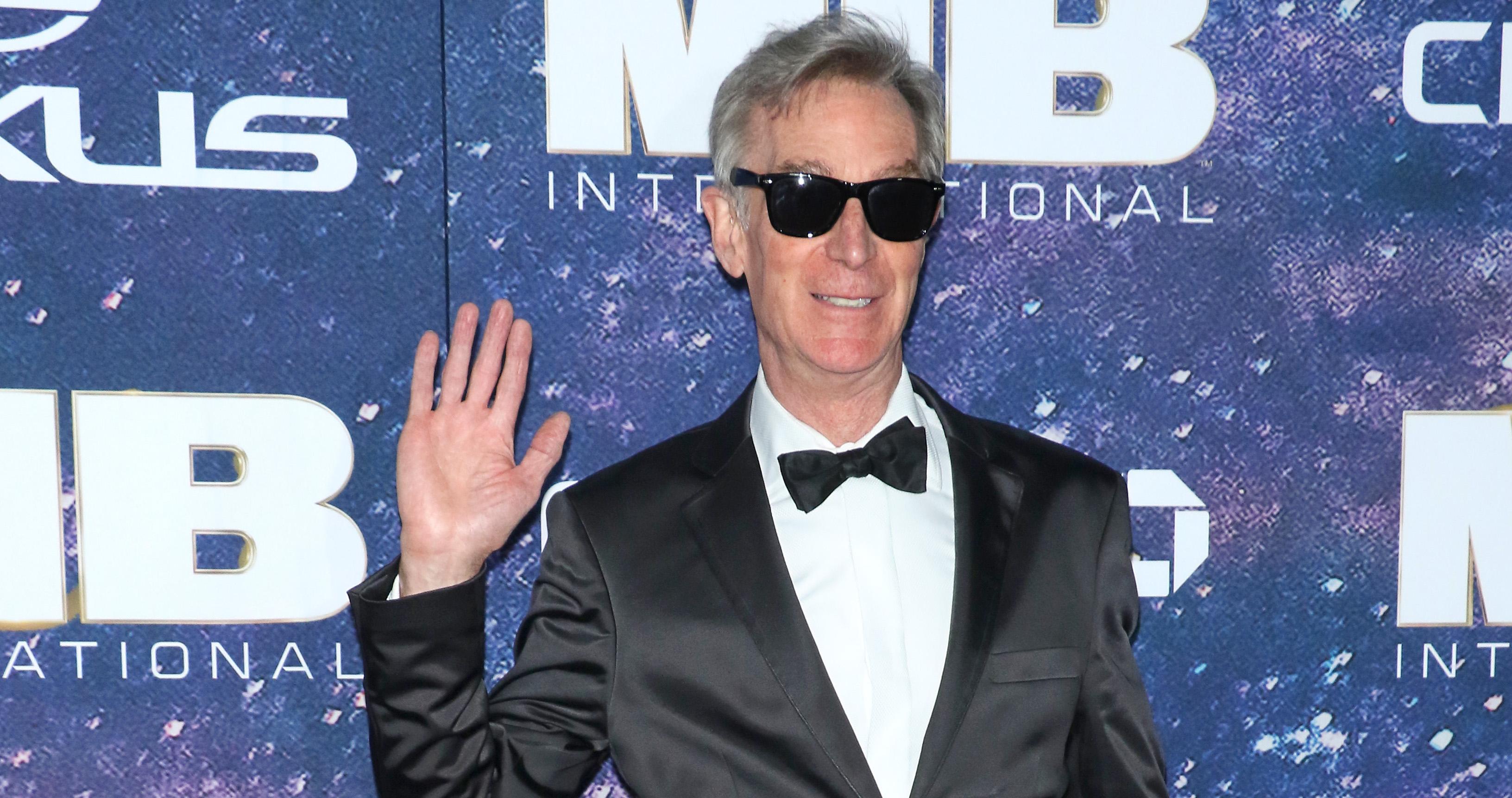 Article continues below advertisement
So, was Bill Nye really arrested? 
Social media understandably lost its mind when word of Bill Nye's supposed arrest began to circulate. "DID BILL NYE REALLY GET ARRESTED FOR SELLING DRUGS," one person pleaded.
"Bill Nye as in Bill Nye THE science guy got arrested??? whAt???" wrote another, while others attempted to be humorous about the news. "Man, they just arrested my drug dealer @BillNye," added a third.
And though many outlets began to run with this news, we're here to clear up any misconceptions that Bill Nye got arrested. As it turns out, the rumor was started in 2014 when a satire website called Huzlers published a fictional story with "Bill Nye the Science Guy Arrested for Manufacturing and Selling Illegal Drugs" as its headline.
Article continues below advertisement
In fact, a close read of the full article should make it clear to readers that Huzlers, which describes itself as a "Chicago-based satirical news blog that focuses on celebrities, hip-hop, and urban entertainment," is nothing more than a humorous fiction blog and not a credible source.
Per the article, the supposed arresting officer "FBI agent Cornell Geyers" said the following when he arrived at Bill Nye's Los Angeles residence: "'I've seen enough Breaking Bad to know to expect anything, all we have to do now is find the man's Jesse Pinkman.'"
Article continues below advertisement
Later, the article claims "investigators" believed Bill "was responsible for 19% of the total illegal drug sales in the Los Angeles Area." If this was true and they had indeed found the "6 million dollars cash, 13 illegal firearms, 121 pounds of marijuana, 2 gallons of LSD, and 63 pounds of crystallized methamphetamine," the article claims, Bill would be responsible for one-fifth of LA's illegal drug sales.
Huzlers is also responsible for circulating the hashtag #FreeBillNye, which many users have been adding to their posts on Twitter. "Bill Nye the Science Guy got arrested for being the plug for 20% of Los Angeles," one user wrote. "I woulda loved to try his LSD! #FreeBillNye."
Article continues below advertisement
Others took the hashtag as an opportunity to clear the air and stop the misinformation from spreading. "The article everyone is sourcing is from 2014. Bill Nye isn't even a chemist, he's an engineer, he's no genius science with laboratories and stripper poles [sic]. Sorry to rain on your parade y'all."
The science communicator and mechanical engineer best known for his syndicated PBS science show, Bill Nye the Science Guy, is no criminal. In fact, he's got a new black comedy educational series titled The End is Nye, and it might just prepare you for the end of the world.