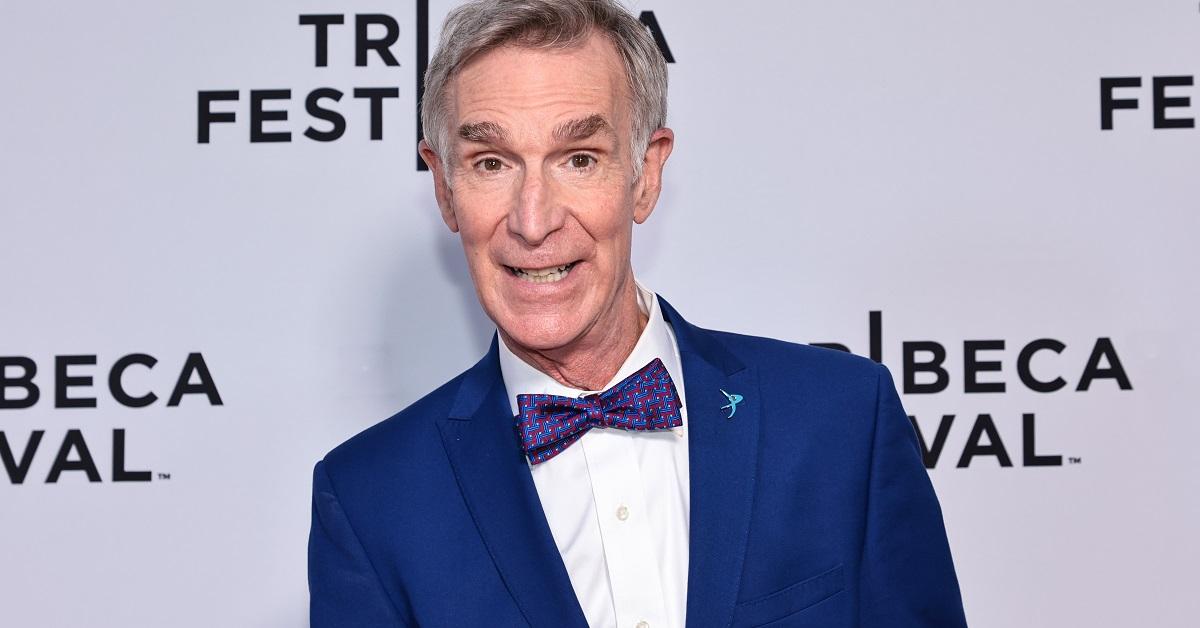 Bill Nye the Science Guy Is Facing Questions About Whether He's a Real Scientist
Thanks to his long-running kids' TV show, few people in the world of science are more well known than Bill Nye. Bill has been a popular face for scientists for decades now, but more recently, some have questioned whether Bill is a real scientist. This new round of questioning comes as Bill premieres a new docuseries called The End Is Nye, which chronicles the devastating effects that climate change is already having on the planet.
Article continues below advertisement
Is Bill Nye a real scientist?
Being a "real scientist" is something of an amorphous category, but Bill certainly has a handful of credentials that helped him become a trusted voice. He studied mechanical engineering in college, and he also holds several patents and spent time working for NASA. He may not have a Ph.D., but his background as an engineer means that he's familiar with the scientific method, which engineers use to solve concrete, real-world problems.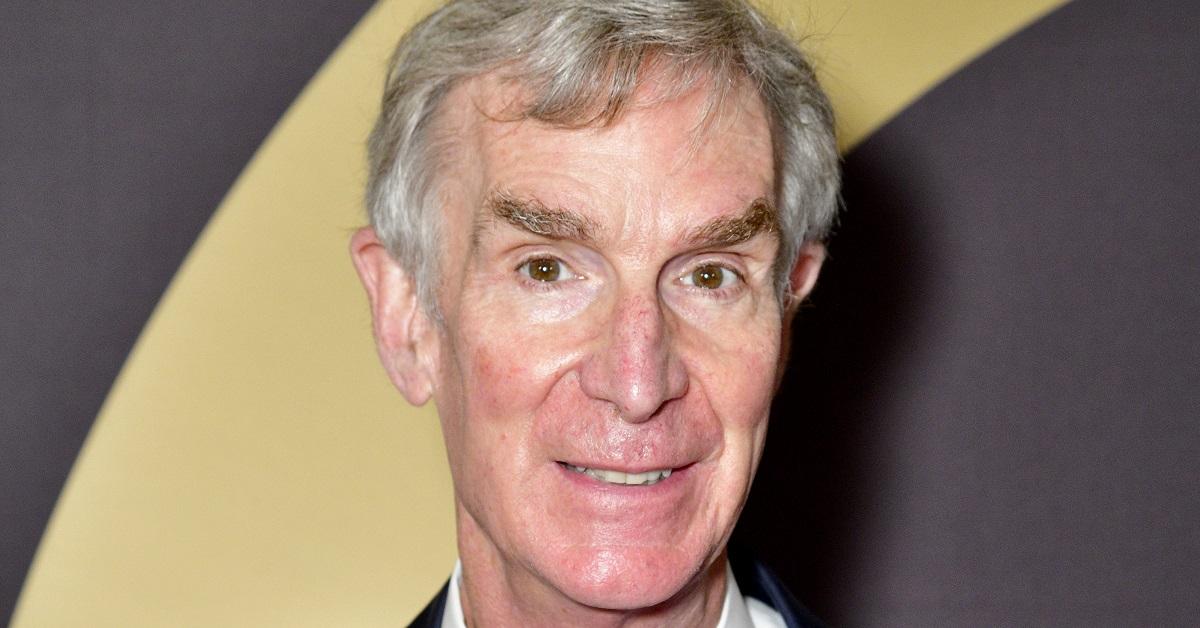 Article continues below advertisement
So, while Bill may not always be the most authoritative voice in a scientific debate, he certainly has more background in the discipline than the average person. Bill has faced criticism throughout his career for speaking for the scientific community, which is vast and diverse. Bill certainly isn't the only scientific voice worth listening to, but in general, he is a credible scientific figure.
What is Bill Nye's IQ?
Bill hasn't publicly shared what his IQ is. Considering the average IQ in the U.S. is 98 (according to Healthline), we'd guess that "The Science Guy" is considered to be in the "gifted" range, which is above 130 and above.
Article continues below advertisement
Bill's new show tackles climate change head on.
Some people may be questioning whether Bill is a real scientist in part because he's always advocated for radical action to mitigate the threat posed by climate change. In his new show, The End Is Nye, Bill offers stark warnings about what climate change will mean for the planet.
In speaking with USA Today, Bill said that there might actually be an appetite for the apocalyptic vibe of his show in spite of the world we've been living in since the pandemic began.
Article continues below advertisement
"When things are happy, we watch comedies," he said. "When things are anxiety-producing, we watch anxiety-producing entertainment. When there's a pandemic, let's rent 'Contagion!' It's some crazy thing about humans."
Although the show can be pretty doom and gloom, Bill also takes time to offer suggestions for how the people watching it can address the problems he brings up over the course of the show.
Article continues below advertisement
"Vote for lawmakers who want to address these problems. Take the environment and the future into account when you vote," he says. "If you're not optimistic, you're not going to get anything done."
Bill first began developing the show in 2020, and he teamed up with executive producers Seth MacFarlane and Brannon Braga to get it financed and distributed through Peacock.
"In a world full of celebrity voices of all kinds pushing misinformation and superstition, the 'science star' is a rarity," Seth said of Bill's unique place in the culture.
Bill, a scientist with real credentials who can speak to the public from a place of honesty, will do so in six episodes through The End Is Nye, which hit Peacock on Aug. 25.