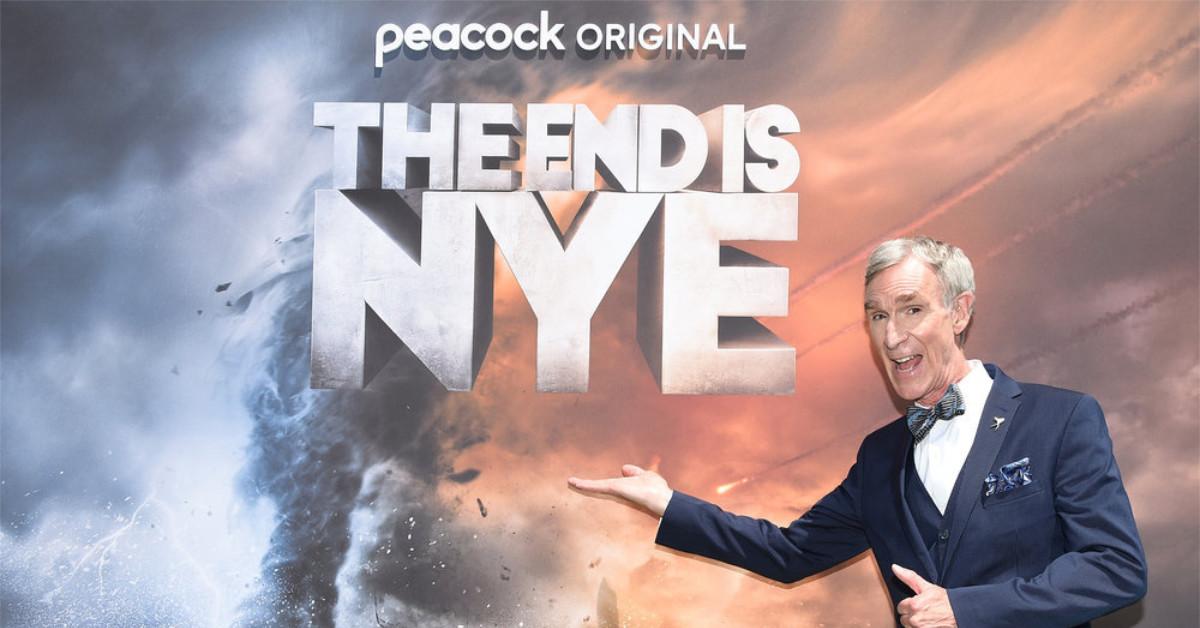 Your Favorite Science Guy Is Back With an Important Message in 'The End Is Nye'
What's Bill Nye the Science guy's net worth? Learn more about the science communicator, who's back on TV with the Peacock series 'The End Is Nye.'
More than two decades after the end of Bill Nye the Science Guy, one of TV's most famous nerds is back with a new TV show. But Bill Nye isn't bolstering his net worth with the new Peacock series The End is Nye; he's trying to prevent global catastrophes.
Article continues below advertisement
Peacock says the show, which debuted on Thursday, Aug. 25, "send[s] Nye into the most epic global disasters imaginable — both natural and unnatural — and then demystifies them using science to show how we can survive, mitigate, and even prevent them. Each stand-alone episode takes a hell-bent dive into the mystery and terror of one specific threat. Every catastrophe is abundant with thrills, but also offer hope and a way forward — a scientific blueprint for surviving anything that comes our way."
'The End Is Nye' shows disasters that could strike Earth — and ones we can avoid.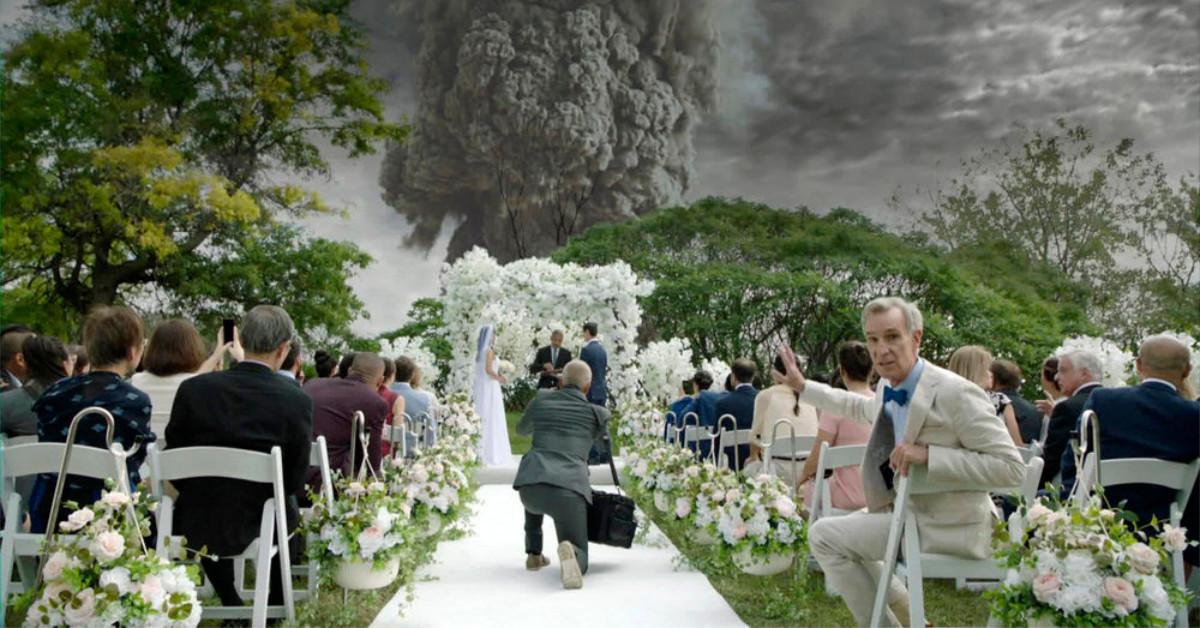 In The End Is Nye — which counts Family Guy creator Seth MacFarlane among its executive producers — Bill explores the dangers of hurricanes, supervolcanoes, solar flares, comets, tsunamis, and even apocalyptic dust.
Article continues below advertisement
"Right now our world is a very scary place, and yet full of opportunities to make life better for all of us — for everyone on Earth," Bill said in a statement this June, per Deadline. "Speaking of Earth, the big idea behind The End Is Nye is that for the first time in the history of our planet, we humans can control our fate. We can see the potential for these overwhelming disasters, and we have the means to avoid them. With science, we can change the world."
Nye has been teaching science on TV for nearly 30 years now.
Bill graduated with a B.S. in mechanical engineering from Cornell University in 1977 and then started working as an engineer for Boeing — while moonlighting as a comedian. "At this point in our story, I was working on business jet navigation systems, laser gyroscope systems during the day, and I'd take a nap and go do stand-up comedy by night," he told Fast Company in 2012.
Article continues below advertisement
At his 10th college reunion, Bill reconnected with famed scientist Carl Sagan — who had taught him astronomy at Cornell — and mentioned his plans for a science TV program. "I mentioned how I planned to talk about bridges and bicycles and so on — stuff that, as an engineer, I'd been interested in," Bill recalled in a 2013 Seattle Met interview. "And he said, 'Focus on pure science. Kids resonate to pure science rather than technology.' And that turned out to be great advice."
Article continues below advertisement
Bill hosted Bill Nye the Science Guy from 1993 to 1999. More recently, he hosted the PBS series The Eyes of Nigh and the Netflix series Bill Nye Saves the World. According to Celebrity Net Worth, Bill has a net worth of $8 million.
Bill Nye
Science communicator, TV star, mechanical engineer
Net worth: $8 million (reported)
Bill Nye is a science communicator and TV star best known as the host of the syndicated series Bill Nye the Science Guy.
Birthdate: Nov. 27, 1955
Birthplace: Washington, D.C.
Parents: Jacqueline Jenkins-Nye, Edwin Darby "Ned" Nye
Education: B.S. in mechanical engineering from Cornell University
Spouses: Blair Tindall ​(m. 2006; ann. 2006)​, Liza Mundy ​(m. 2022)​