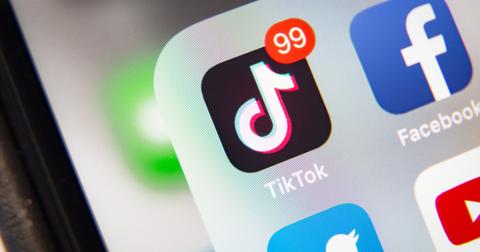 Twitter Is Freaking out That TikTok Is Getting Deleted
By Katie Garrity

Updated
TikTok has become one of the most downloaded and used social media apps in the world. TikTok currently boasts 2 million followers and that number only continues to grow daily.
Owned by the Chinese company ByteDance, TikTok is a video sharing social media platform where Gen Z and millennials are sharing memes, music, hacks, and also trolling the president of the United States. So, why are people worried the app is getting the heave-ho from the U.S.?
The U.S. Secretary of State mentioned the Trump administration was "looking at" banning TikTok.
U.S. Secretary of State Mike Pompeo said the United States was "looking at" banning TikTok and other Chinese social media apps as well. The next day, President Donald Trump confirmed Mike Pompeo's statement, saying, "It's something we're looking at, yes. It's a big business. Look, what happened with China with this virus, what they've done to this country and to the entire world is disgraceful."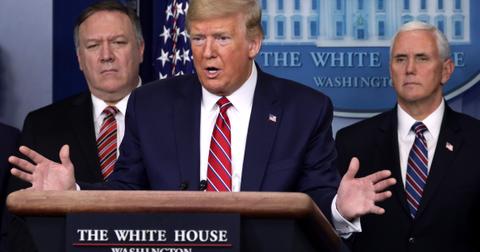 The United States' sudden urge to ban TikTok could have been influenced by India. India banned TikTok, along with 58 other Chinese apps recently. That ban was a huge blow to TikTok in particular as India is its largest market, according to the BBC.
The removal of TikTok from America could be due to security concerns.
Mike Pompeo alluded to security concerns being the motive for banning TikTok in the United States. When asked if he would recommend downloading the app, Mike Pompeo said, "Only if you want your private information in the hands of the Chinese Communist Party."
TikTok has affirmed that they are not a security risk. A TikTok spokesperson has gone on the record saying, "TikTok is led by an American CEO, with hundreds of employees and key leaders across safety, security, product, and public policy here in the U.S. We have never provided user data to the Chinese government, nor would we do so if asked."
In the past when rumors of TikTok's demise have gone through the rumor mill, TikTok took to its Twitter profile to put an end to the speculation. In 2018, they wrote, "Hi. No, we're not shutting down. So... any fun weekend plans?"
A rumor has been spread that TikTok is getting deleted "tomorrow."
Twitter is abuzz with the news that TikTok will be deleted soon, and it has left a panicked notion among users of the platform. It seems that the whole rumor was started when TikTok user @oliviamanningg uploaded a now-viral video to her TikTok. She wrote, "so youre telling me tiktok is getting deleted tomorrow? this cant be real..[sic]."
The video got over 3.4 million views in just one day. She "cleared up" the rumor saying that she was just repeating the news that she saw on another TikTok and that she knew the United States was looking into banning the app as well.
One Twitter user wrote, "wait tiktok is getting deleted tomorrow???? :(" While another questioned, "my brother said that theyre able to track people down with it so they are banning it in the states [sic]"
It seems that this is just a rumor going around the internet and has zero credibility, but the U.S. government is looking into the potential ban of the app, according to the White House.