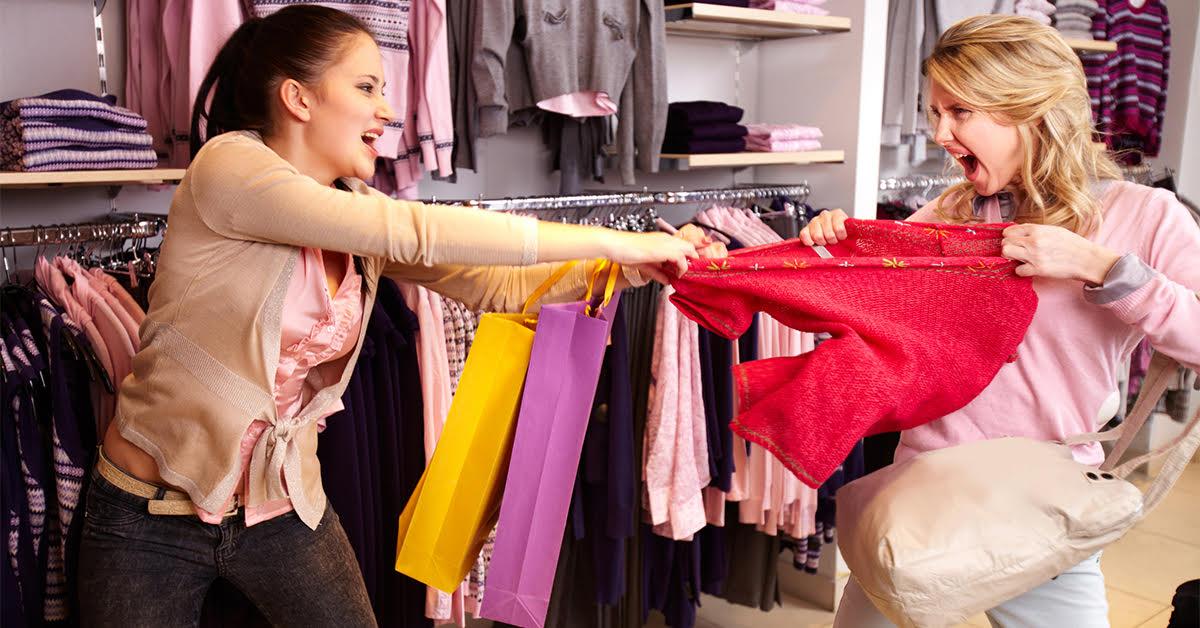 The Craziest Black Friday Brawls of All Time
Traditionally, the day after Thanksgiving aka Black Friday, is a day when a lot of gizmos, gadgets, and products that you've had your eye on go on sale. People wait in long lines to buy them. It can be super boring — people will line up as early as right after their Thanksgiving dinner and even spend the night camping out so they can be one of the first to score a new XBox, LOL doll, towels on super sale at Walmart, etc...
Article continues below advertisement
These are the craziest Black Friday fights of all time.
But don't be fooled. People aren't always nicely waiting in line. Black Friday can bring out the worst in people (seriously, they act like they're in The Purge or something). There have been fights, stampedes, serious injuries, and even deaths thanks to the temporarily low, low prices on hot items.
We've found the craziest headlines and stories from Black Friday over the years to prove it.
You'll be glad you decided to shop online.
Article continues below advertisement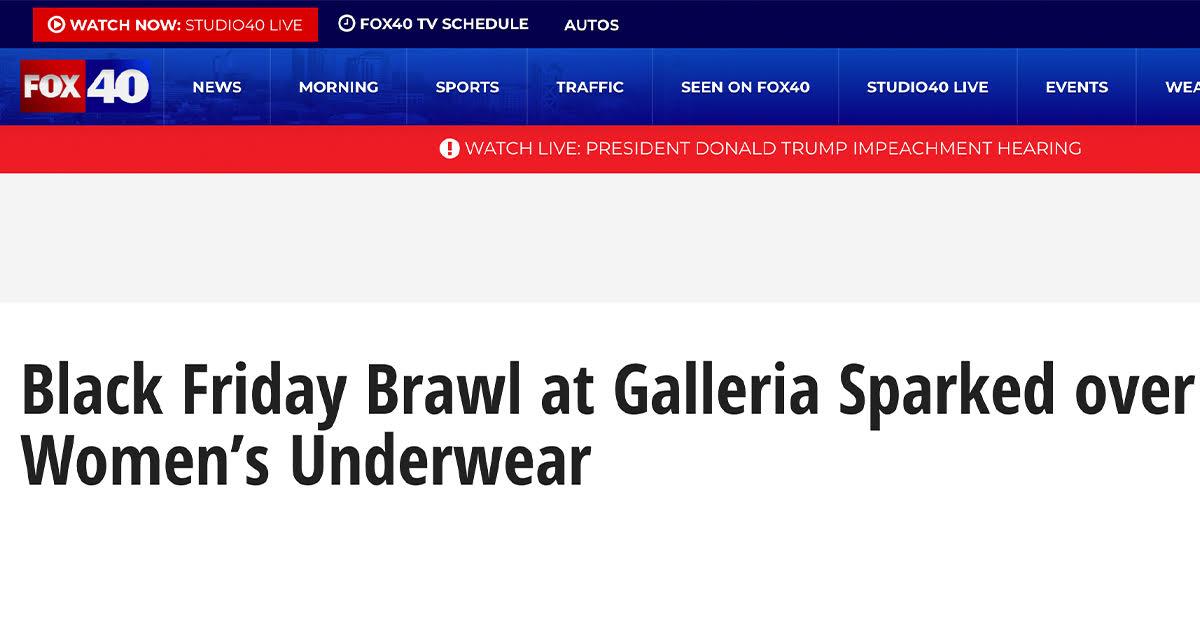 Panties Panic
A Victoria's Secret store was absolutely wrecked in 2012 by customers who were throwing punches at each other over underpants. An employee told a local Fox news station that, "After the doors were open, customers there went crazy, climbing up on the 'panty bar,' throwing clothes and boxes, pushing and shoving and trampling each other. She said one girl got hit in the head with a box and another, punched in the stomach."
Article continues below advertisement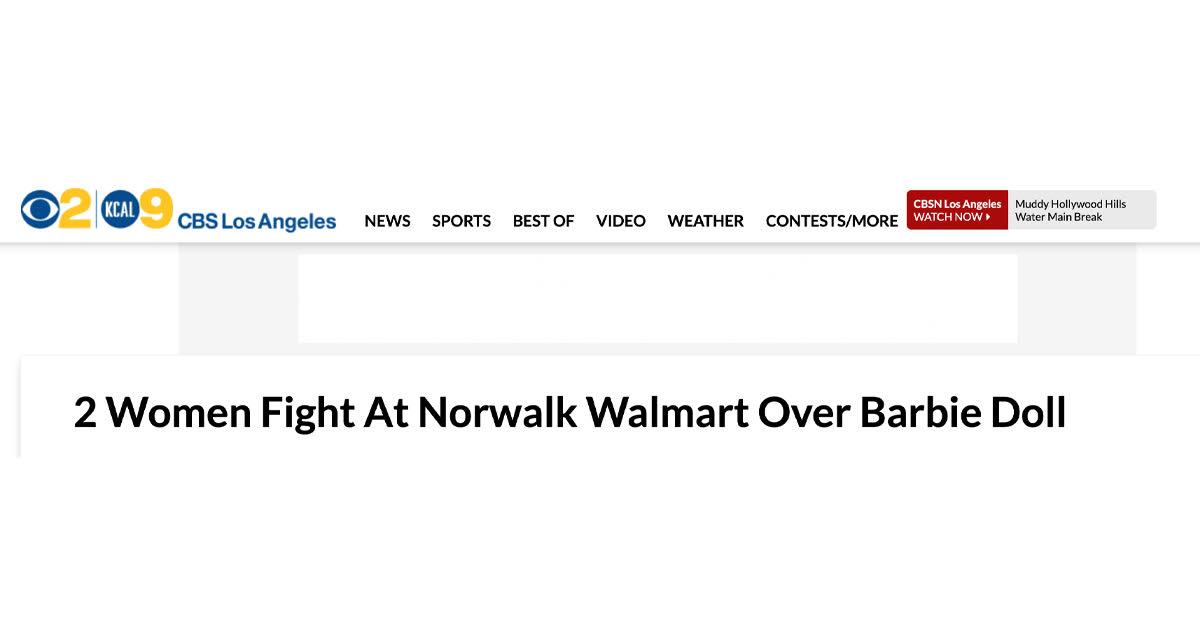 Toy Terror
In 2014, two female customers had the cops called on them after they pushed, shoved, and punched over an on-sale Barbie doll. "The whole thing was pretty stupid," an eye-witness told a local CBS station.
Article continues below advertisement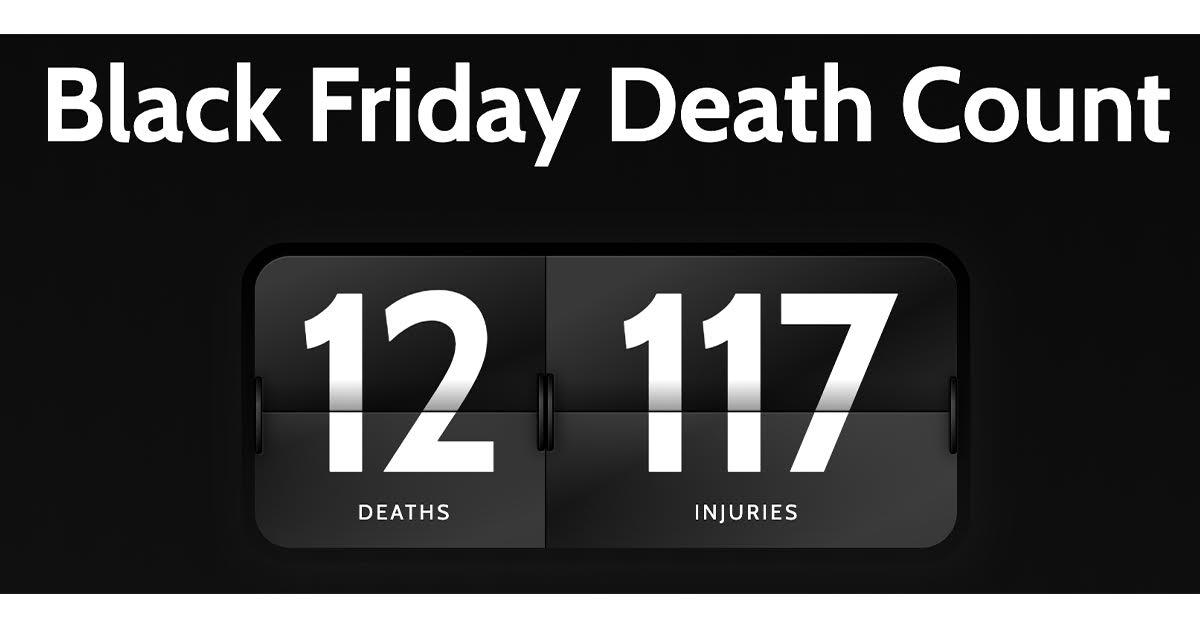 Black Friday Body Count
There were five Black Friday-related deaths in 2018 according to the website, Black Friday Death Count which has been recording since 2010. Four of them involved shootings either inside the mall or in a parking lot. The other was a fatal stabbing inside a Macy's.
Article continues below advertisement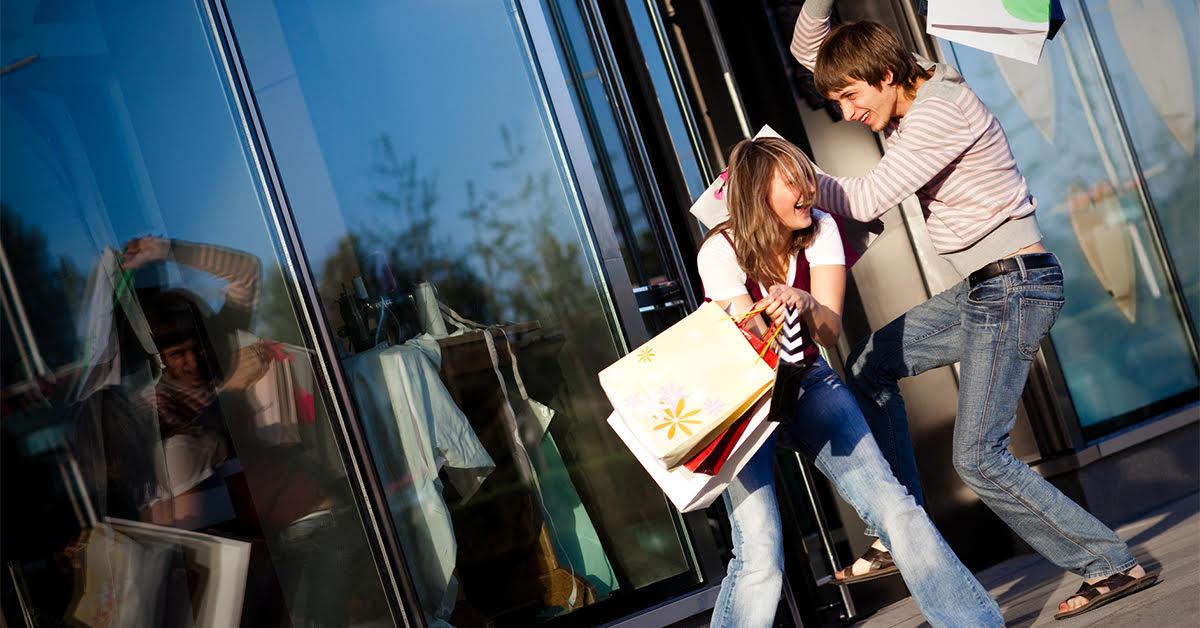 X-Boxing 
A reddit thread about Black Friday horror stories has some absolute gems. And by gems, we mean nightmares.
Article continues below advertisement
"So it was the year the Xbox 360 came out," writes reddit user Ruckus55. "I was standing in line to get some external hard drive next to the video games. And there was this 11ish-year-old kid with a woman in her 60s. He was waiting for his 360 bundle. The woman before him had 'gotten the last one,' sighs all around.
Then he says 'nope one more' and begins the motion of handing it to the kid and this guy comes out of nowhere and pushed the older woman and the kid. The kid hit his face on the edge of a video game rack, you know the one with the metal and plastic dividers.
Article continues below advertisement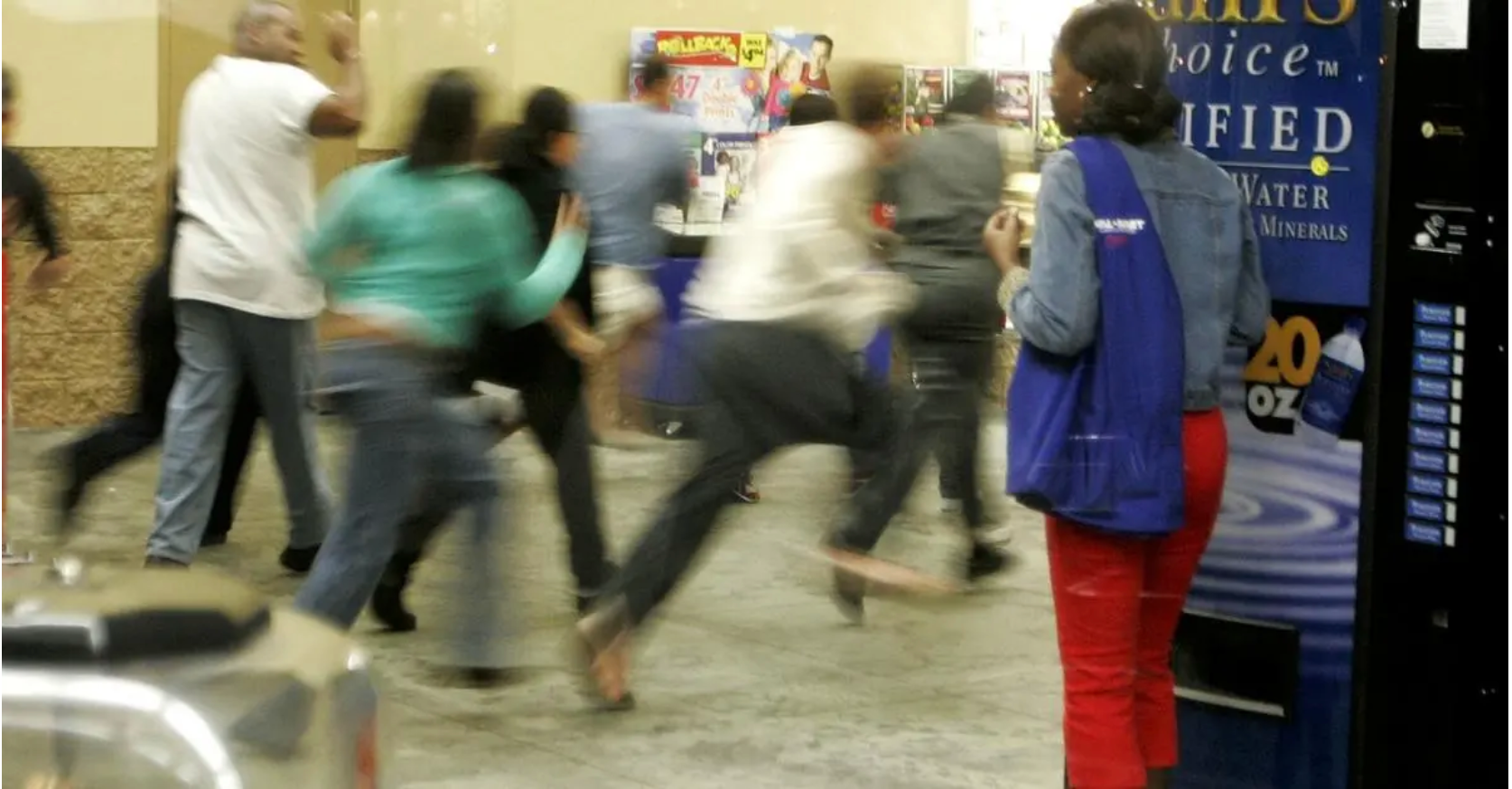 At 19 years old, I don't know what came over me, but I instantly swung for the dude's head and caught him right in the temple sending him into a Keurig tower in the middle of the Isle. Everyone froze, including me. Guy had dropped the 360 and got up and walked away. I slid it with my foot to the kid and he didn't say anything either."
Article continues below advertisement
Fabric Fiasco
In the same thread, a Joann Fabric and Crafts employee wrote about an old lady tackling and macing a customer over some pink ribbon fabric
"The woman was wheeling a cart in the store with several large bolts of the fabric in it (which she had special ordered, and we put it in the cart for her so she could continue shopping). Old lady sees that this woman has 'ALL the bolts' and it isn't right that she's hogging the entire stock of that particular print.
Article continues below advertisement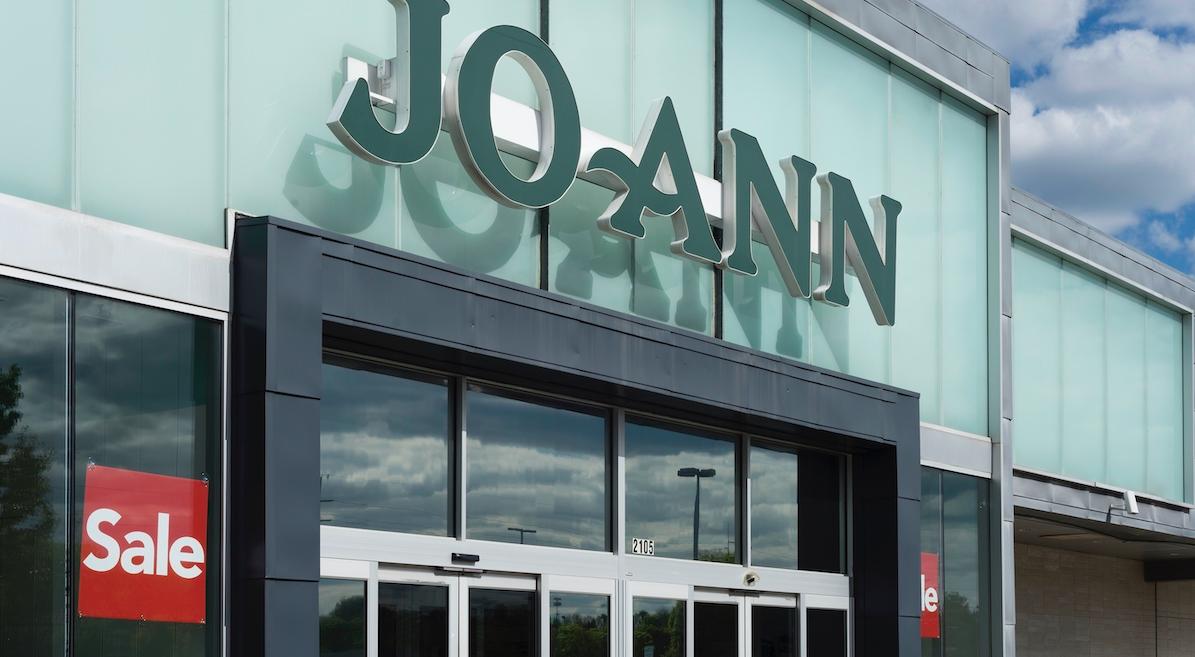 The woman explains the situation and that she in fact special ordered these, and that the reason she was coming in on Black Friday to purchase them is because they were a major Black Friday promotion at 60 percent off. The old lady continues to yell at the poor woman. The woman very calmly keeps trying to reassure her that she is not taking any of the store stock, and that she makes blankets for dying women with breast cancer.
She is a very sweet store regular who pays out of pocket for all the blankets, and so my store held the fabric for her until Black Friday, when she would come in and purchase them with her coupon.
Old lady doesn't give a sh-t. Whips out mace and tackles the woman."