Here's How Ana de Armas Transformed into Marilyn Monroe for Netflix's 'Blonde' (EXCLUSIVE)
Netflix's 'Blonde' makeup, hair, and costume department leads share a glimpse into how Ana De Armas' transformation into Marilyn Monroe.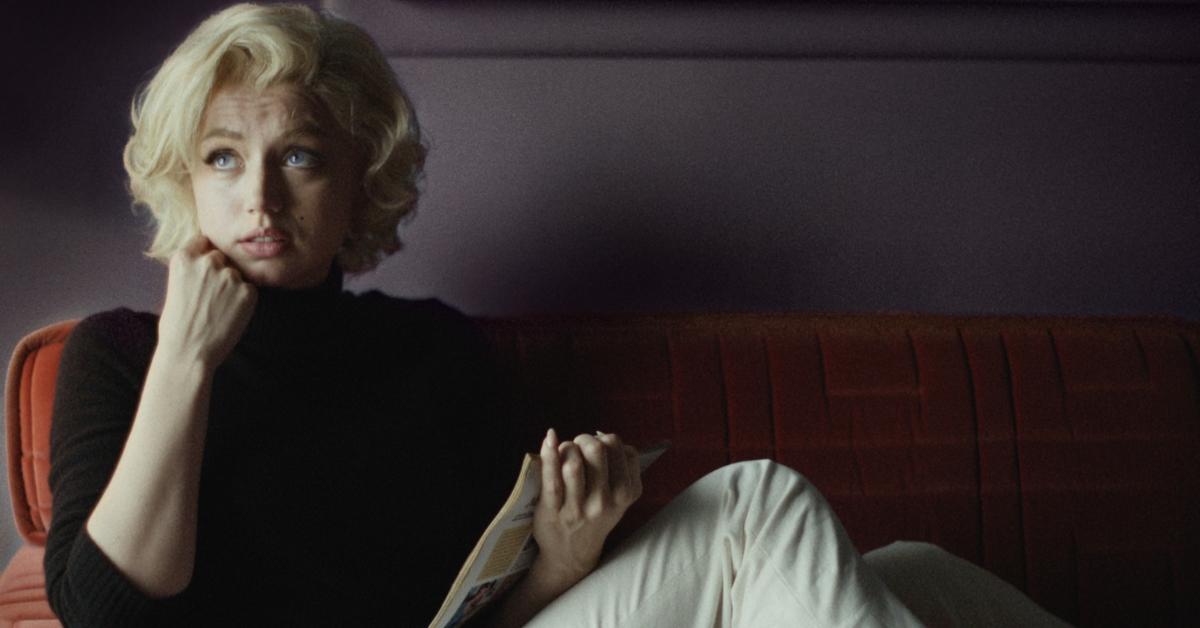 Netflix's fictionalized biopic Blonde attempts to differentiate the public persona of Marilyn Monroe from her private life as Norma Jean. The iconic Hollywood figure is played by Cuban actress Ana de Armas.
Article continues below advertisement
Ahead of the film's release, Distractify spoke exclusively with hair, makeup, and costume department heads about how they transformed Ana into the 1950s blonde bombshell.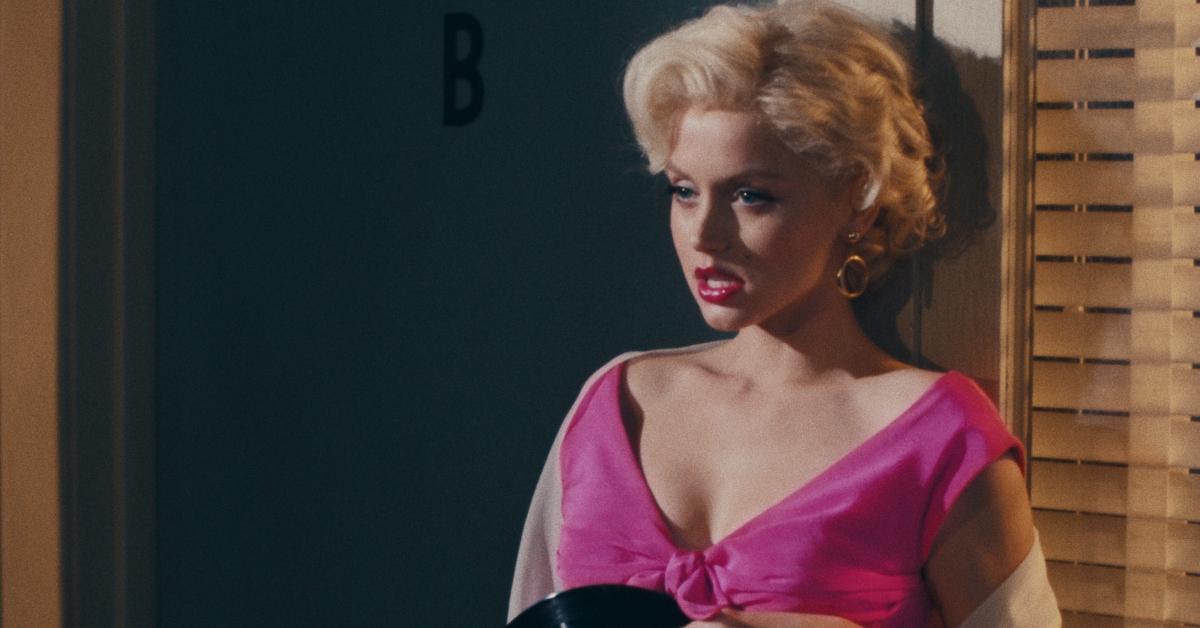 Article continues below advertisement
'Blonde' hair and makeup artists talk Ana de Armas' transformation to Marilyn Monroe.
To help Ana embody the essence of Marilyn, a physical transformation is key. According to the hair and makeup department heads, this process took about two and a half hours.
So, what went into creating Marilyn Monroe's look for this on-screen adaptation?
Ana naturally has dark hair, so wigs were a must when it came to styling Marilyn's iconic blonde locks into an effortless pin-up hairdo.
"Trying to mimic Marilyn's hairline as closely as we could and just add all those subtle little details of baby hairs and the widow's peak and things like that when the wigs were being constructed, that was the foremost thing I was thinking about," head of Blonde's hair department Jaime Leigh McIntosh told Distractify.
Article continues below advertisement
Additionally, a silicone prosthetic was applied as a half bald cap to Ana's head which helped eliminate her dark hairline and made the wigs look real.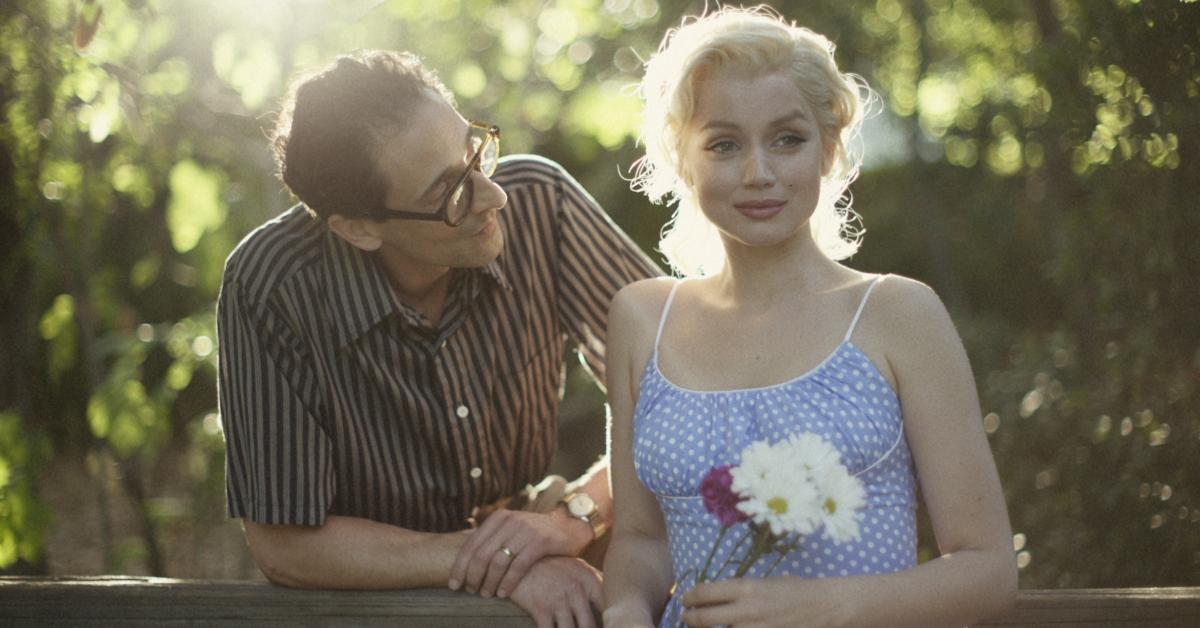 Article continues below advertisement
As for how Ana's facial features mimicked Marilyn's, head of makeup, Tina Roesler Kerwin, explained to Distractify that she did a ton of research and tried to find every possible image of Marilyn Monroe.
"Images were all over the walls, and we were researching till the day we wrapped," Tina said, adding, "Just to ... find details that we could use."
One of those details was Marilyn's eyes.
Makeup was used to transform Ana's eye shape into Marilyn's because "the shapes of their eyes are slightly different," Tina explained. Additionally, Ana's eyebrows were lightened and maintained throughout the film.
"She's a classic, iconic beauty that everyone has an idea what she looks like so trying to get the eyes right and the lips right, [to] the beauty mark ..." Tina continued. "There was lots of pressure to make sure that we could find our Marilyn and be as accurate as possible."
Article continues below advertisement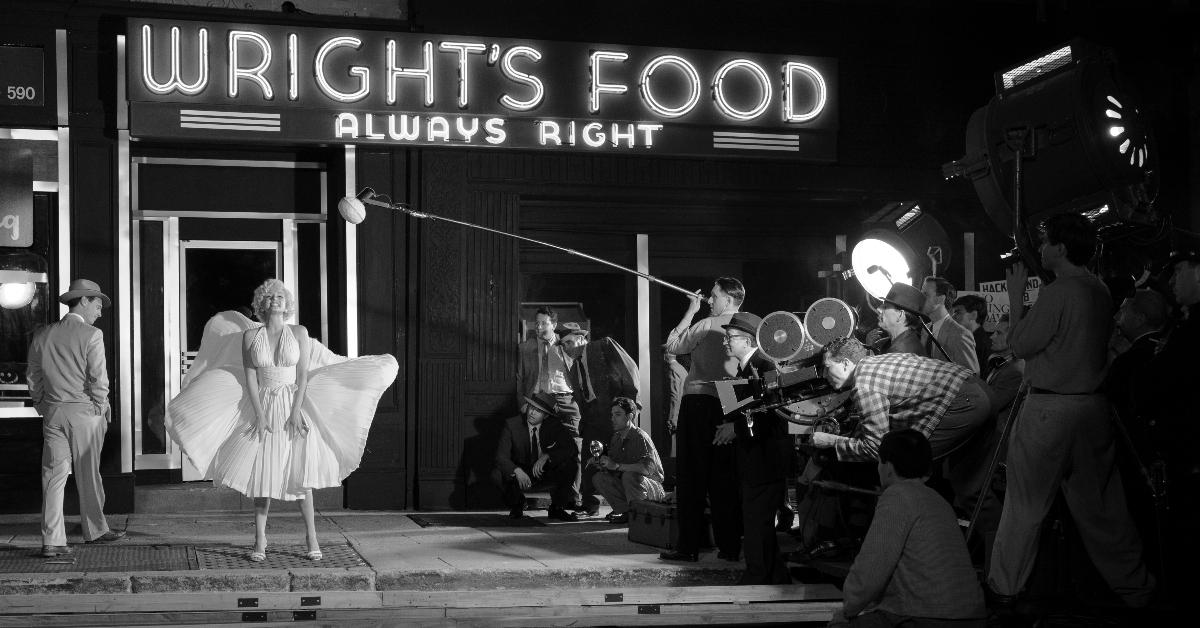 'Blonde' costume head dishes on recreating Marilyn's looks, including her iconic white dress.
When it came to recreating Marilyn's iconic outfits, most of Ana's looks had to be handmade. And, specifically for costume designer Jennifer Johnson, the hardest outfit to recreate was Marilyn's white pleated Seven Year Itch dress.
"I think the hardest dress for everyone was surprisingly the one that felt the easiest, which is the pleated Seven Year Itch dress ... the white dress with the halter top that gets blown up by the subway great wind," she said.
Article continues below advertisement
Though there have been so many replications of that dress, in her research, Jennifer realized that all of those "dresses are wrong."
"They're not made correctly, the skirt doesn't have enough yardage in it. And the pleading is not exactly right," she continued. "So we did a tremendous amount of research. And also went through maybe 50 yards of fabric just doing pleating tests.
The hem on the pleated skirt was sewn completely by hand.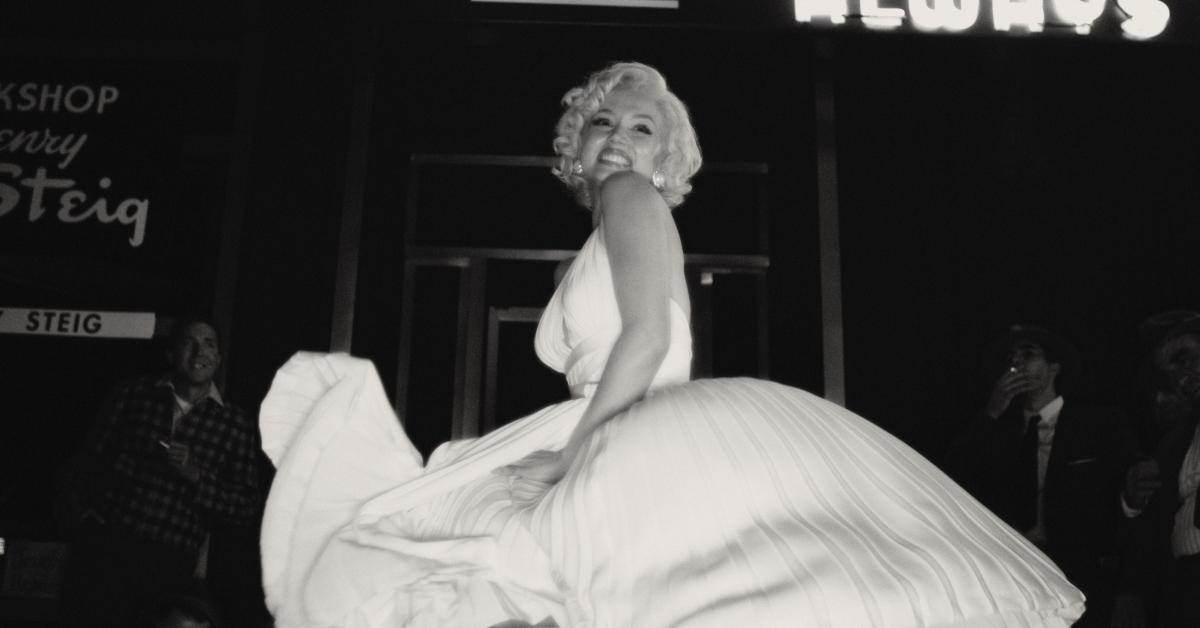 Article continues below advertisement
"That dress in particular just took so much longer to get it right ... We had not even blown the fan on it, and so the fact that when it walked on the set, and when the wind machine was turned on, I was holding my breath until that very moment and I almost cried with pleasure," the costume designer dished.
As for how Ana felt in the iconic white dress, Jennifer revealed that after going through the hair and makeup process and putting on the costume, "[Ana] turned around, and you could just see the look on her face. She was so giddy and effervescent."
Blonde premieres on Netflix on Sept. 28.