If You Know Who Cher Is, Then You've Seen Bob Mackie's Work
Which celebrities have worn Bob Mackie dresses? The designer is known for his over-the-top costumes and longtime friendship with Cher.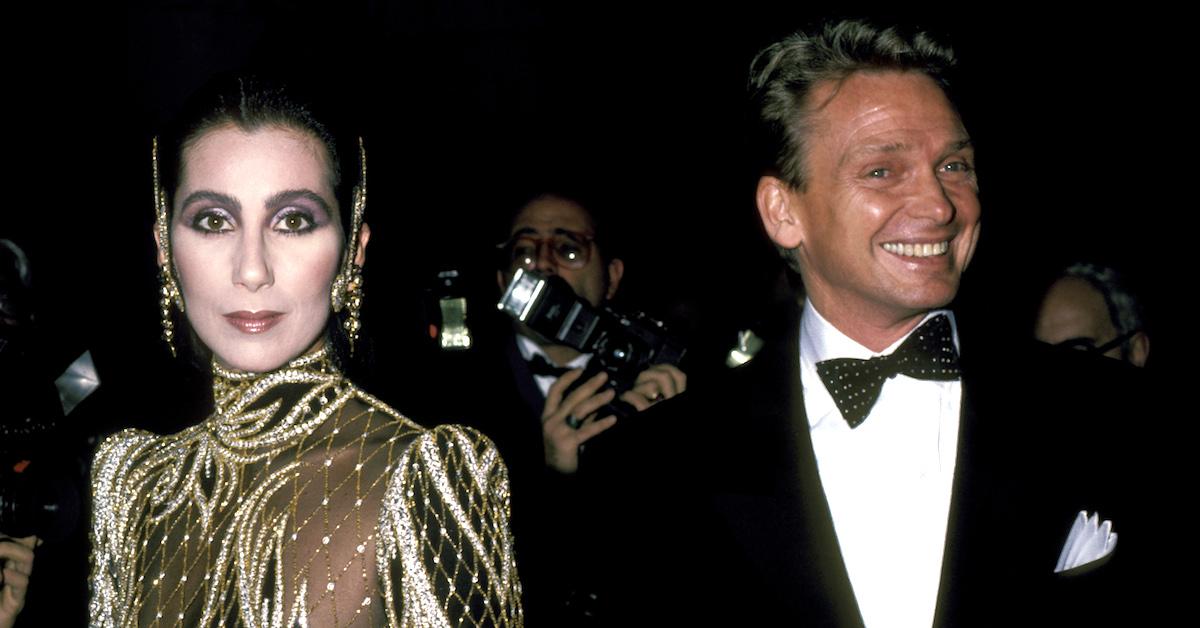 You may not recognize Bob Mackie's name, but you're probably unknowingly familiar with his dresses. The legendary designer has created elaborate looks for showbiz icons like Cher, Tina Turner, Elton John, Carol Burnett, and Judy Garland over his 60-year career.
Even at age 81, Bob is considered an influential pop culture figure thanks to his extensive body of work and appearances on reality shows such as Project Runway and RuPaul's Drag Race. Here's a closer look at the Emmy winner's impressive resume.
Article continues below advertisement
Is Bob Mackie still designing dresses?
Not only is the California native continuously conceptualizing new outfits, but some fashion insiders say he's at the top of his game.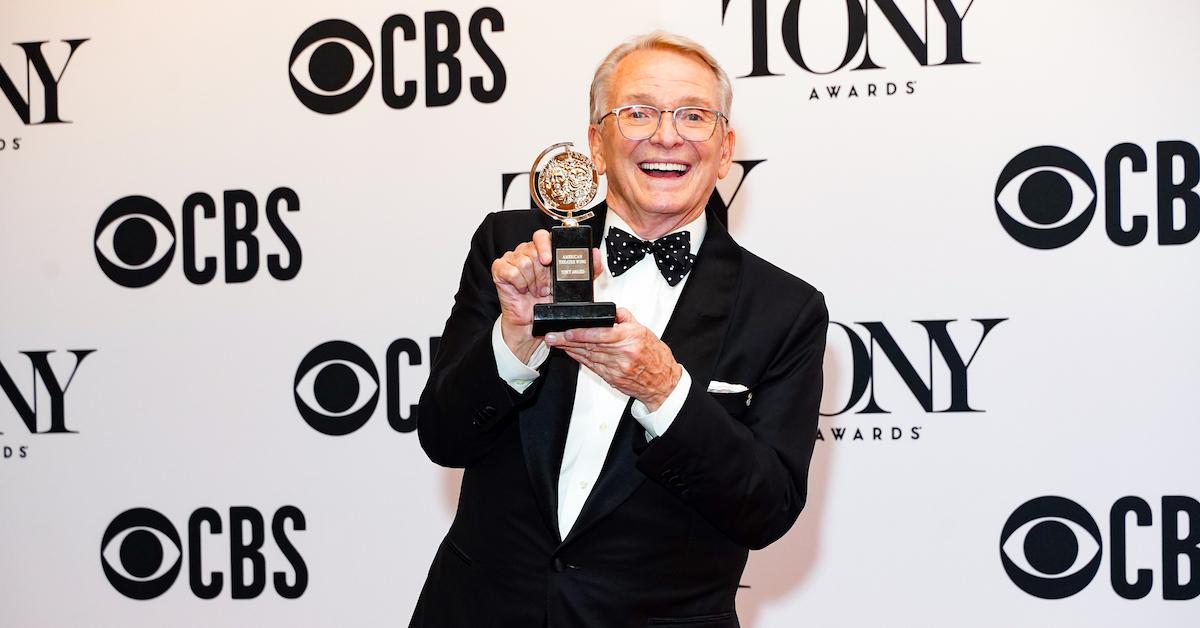 Article continues below advertisement
Over the past year, Bob received a Lifetime Achievement Award from the Council of Fashion Designers of America, won a Tony Award for Best Costume Design for "The Cher Show," and had one of his nude illusion gowns featured in the Costume Institute's highly publicized exhibition, "Camp: Notes on Fashion."
A documentary examining his head-turning contributions to the world of fashion will be released in December. Filmmaker Matthew Miele explained that the project shines a light on Bob's many artistic talents, like his remarkable craftsmanship.
"Because this film is fully authorized, we are being given access to the full Bob Mackie archive, which has been meticulously kept and curated with many rare and unseen artifacts, including the outfits that didn't make the cut," the director told The Hollywood Reporter last May.
"We are also capturing the over-the-top costumes as they get sequined and beaded from sketch to stage," Matthew shared, adding, "Like his costumes, Bob is wholly unique and unfiltered, which makes for a compelling and candid subject."
Article continues below advertisement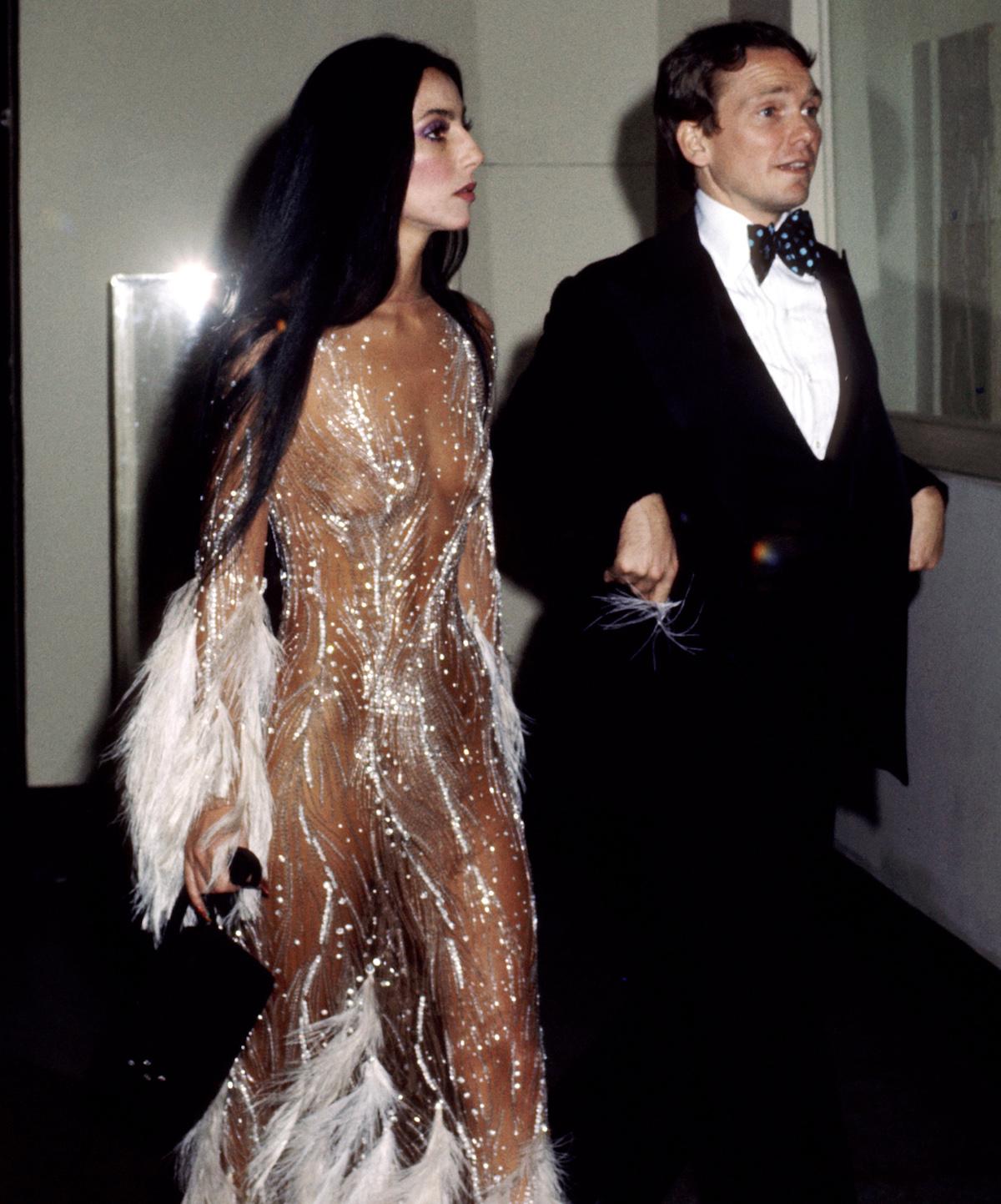 One of Bob Mackie's most famous dresses is Cher's sheer 1974 Met Gala gown.
The singer stopped photographers in their tracks when she showed up on the red carpet in Bob's beaded creation. She later wore the dress on the cover of Time magazine. "It created a lot of hubbub," the designer told Vogue of the look.
Article continues below advertisement
"In those days, Time reserved its covers for world leaders or someone who invented something important, like a vaccine. Then there was Cher on the cover in that incredible piece of clothing, and newsstands sold out of it almost immediately," he recalled. "Some cities even banned it from being sold."
The costumier's feather-adorned garment is credited with inspiring the current "naked dress" trend that's popular among A-listers like Jennifer Lopez, Kim Kardashian, and Beyoncé — but Bob isn't a fan of its resurgence.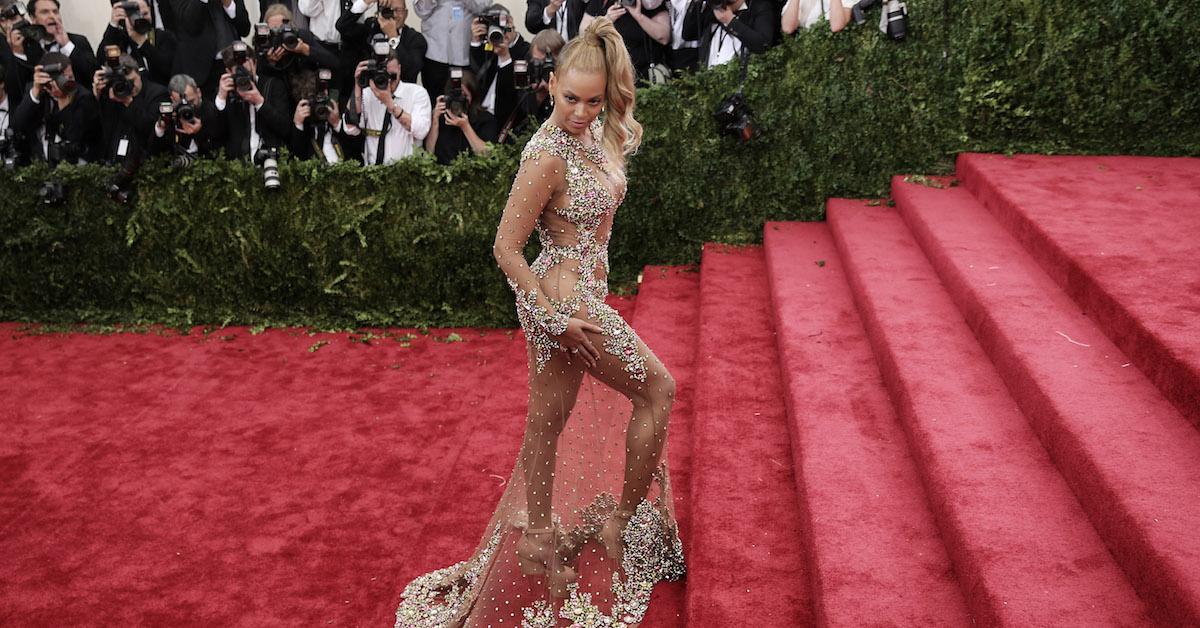 "Nothing is very interesting anymore," he bemoaned. "You just keep seeing the same thing over and over again and there are no surprises. Unfortunately, you don't see much fashion anymore."
In an interview with the Los Angeles Times, Bob somewhat ironically noted that clothing in general is getting a little too skimpy for his taste. "I walk around New York and, well, this is supposed to be the fashion capital of the world. It's just horrifying," he said. "Your eyes can bleed just looking."
Not everyone can rock a crop top like Cher.