This Woman Went Viral for Her "Boomer Mom" Character: "It's Been Therapeutic" (EXCLUSIVE)
We chatted with the woman known as Boomer Mom about her hilarious impressions and how they were birthed. She did not send us home with leftovers.
We obviously give boomers a ton of crap, but in our defense, they kind of deserve it. Not only did their generation vote for the man who created trickle-down-economics, thus decimating the middle class, but they also have the kind of real estate wealth most folks can only dream of.
Article continues below advertisement
In an effort to make them slightly more palatable via comedy, Kristen Marie, known as Boomer Mom on TikTok, creates videos where she lightly pokes fun at their generation. Although it's difficult to ignore what they did to the environment, it's nice to have a little laugh while the Earth rapidly heats up. Distractify chatted with Kristen about her persona because we needed to get into the mind of the person who crawls into the minds of Baby Boomers.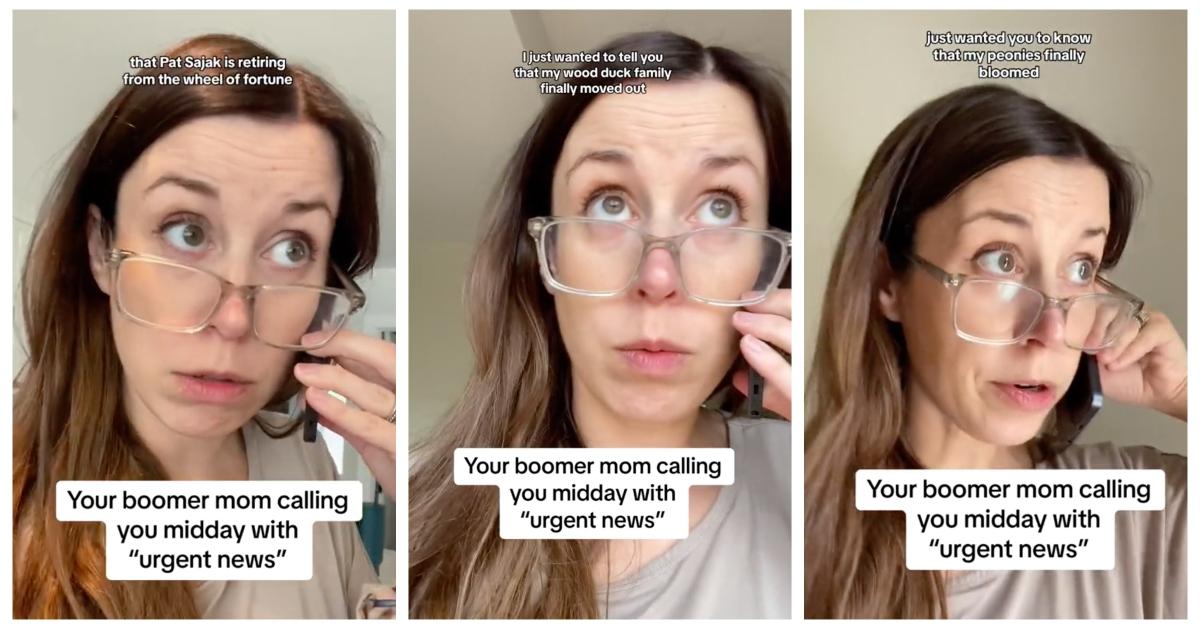 Article continues below advertisement
What exactly is Boomer Mom?
According to Know Your Meme, the phrase "OK, Boomer," was first used by an anonymous 4chan user on Sept. 3, 2015. Since then it has grown to reach every social media platform, as well as dialogue in film and television shows, and is frequently dropped in casual conversation. At this point it's become so ubiquitous, that it is often used when one person disagrees with another, regardless of their generation.
On TikTok, @callmekristenmarie has created a Boomer Mom character that isn't exactly punching down when she ridicules the generation after The Greatest Generation. It's something akin to nostalgia more than fear.
Article continues below advertisement
In her videos, Kristen is closer to a nagging Boomer than, say, someone's racist uncle on Facebook. She almost makes the generation seem adorable, the way former president George W. Bush painting pets is kind of cute. You can forget what's boiling beneath the surface and you never want to forget that.
Article continues below advertisement
In what can only be described as the kind of psychological warfare relegated to mothers of this generation, Kristen dropped a video featuring Boomer Mom turning every positive into a negative. It's uncanny. "Well congrats on the bigger house," she says. "Just more to clean I guess." Did you feel that? It's called a jellyfish sting and you don't know you've been hit until's too late. Classic Boomer Mom.
Article continues below advertisement
The responses to Kristen's videos have been overwhelmingly positive. Everyone in the comments is trauma bonding. "Why are they like this?" shouted one user. "And then they'll accuse YOU of being the negative one," chimed in another. A ton of folks commented with real-life examples of their own. Should we all form a support group?
Boomer Mom has been very therapeutic for Kristen.
When asked about her TikTok videos going viral, Kristen was pretty grounded about the whole experience. "For me it has been pretty therapeutic having so many people relate to my boomer mom character," she told Distractify. "I love hearing from people who find the humor in my videos, especially from moms who are actual baby boomers."
Article continues below advertisement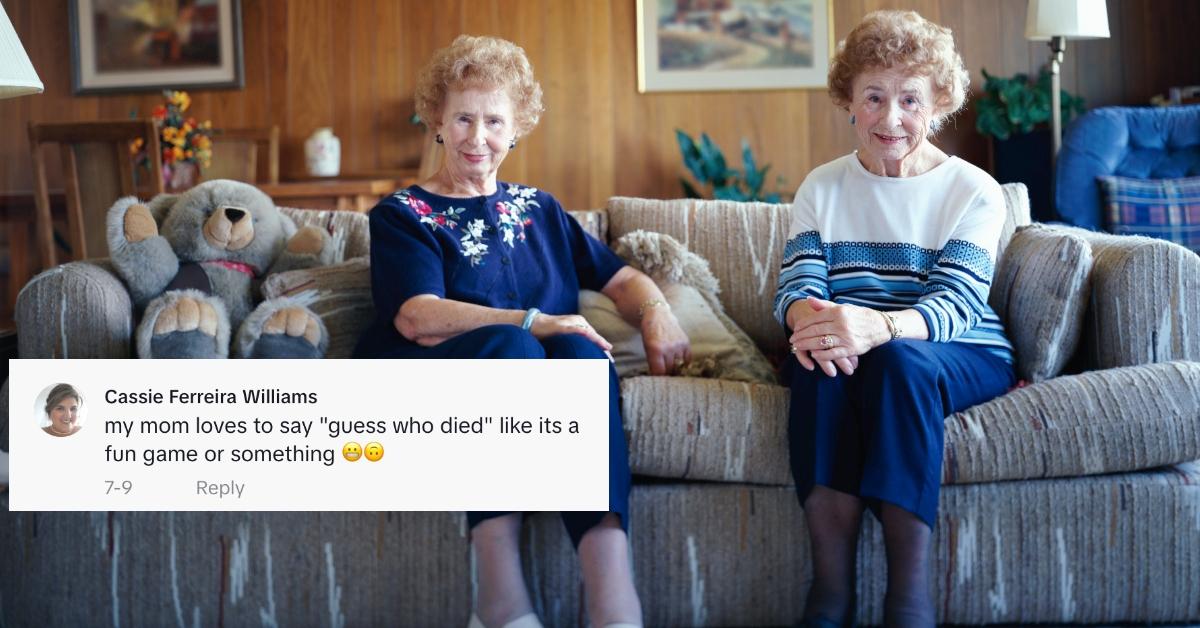 Apparently Kristen has gotten a seal of approval from actual boomer moms, which feels uncharacteristically understanding coming from the generation that keeps telling everyone else they don't want to work. Newsflash, no one wants to work.
Article continues below advertisement
But, where does Boomer Mom come from? Is she based on Kristen's astute observations of exchanges on social media, or is it closer to home? "Boomer Mom is a combination of my own mother, mother-in-law, and aunts who are all born and raised in the Midwest," she explained. "I also get a lot of inspiration from my followers who are constantly sending DMs with hilarious stories about their mothers." It looks like it's a combination of the two.
The real idea for Boomer Mom stemmed from Kristen's own turn at motherhood. "I started to notice a lot of the advice that my own mom would give me was very outdated and we'd always laugh about it together so I created this character as a way to highlight the differences between boomers and millennials," she said. Speaking of Kristen's mother, she fully supports Kristen's newfound fame as a viral Boomer Mom sensation. Perhaps this is the trickle-down we were all promised.