"I'm With the Boomers on This One" — Twitter Thread Has Folks Begrudgingly Agree With Older Gen
In a popular Twitter thread, folks are begrudgingly stating "I'm with the boomers" when it comes to certain subjects. We list off our favorites.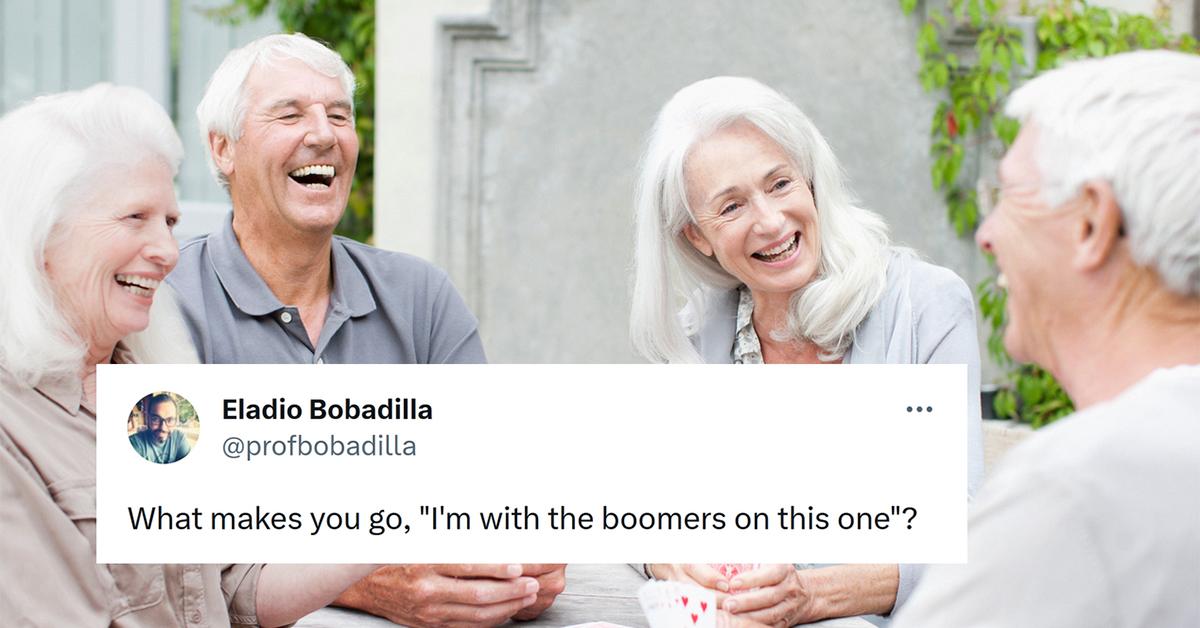 Let's face it. Boomers have never exactly seen eye to eye with people from proceeding generations. Whether they're facing off against millennials or Gen-Z kids, boomers seem to relish in their staunch refusal to not only ignore shifting cultural trends and modern-day struggles but actively make it harder for us to navigate them thanks to outward hate and backward legislation.
Article continues below advertisement
It's safe to say that boomers will truly never see eye to eye with anyone else. However, a Twitter thread has folks identifying the moments in which they begrudgingly agree with boomers on certain topics.
On June 24, 2023, historian Eladio Bobadilla tweeted out asking, "What makes you go, 'I'm with the boomers on this one'?"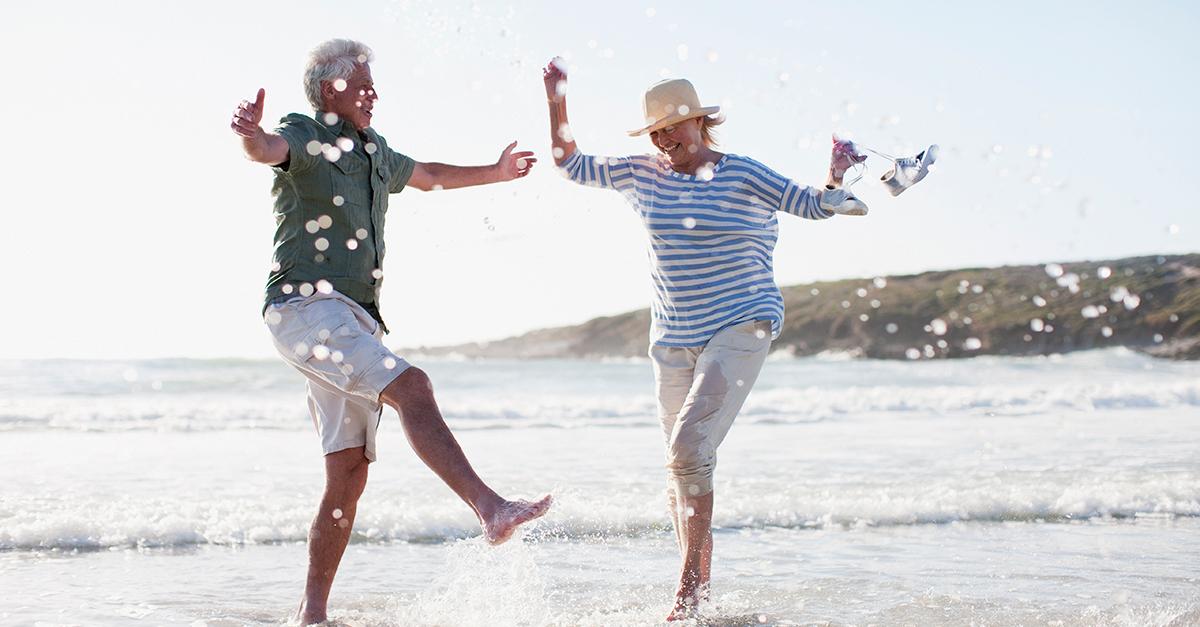 His unique question has garnered some surprising reactions from other users.
Here are some of our favorite opinions that some future generations share with boomers.
Touching grass.
Screens have taken up most of our time and attention these days, whether we need them for work or are just binging shows. There's absolutely nothing wrong with folks turning things off for a bit and getting some outdoor time to take in the sights and breathe some fresh air — poor outdoor air quality notwithstanding.
Article continues below advertisement
More jobs for more folks.
Boomers love to assume that folks can crack open a newspaper and simply find a job, but the job market has shifted considerably since then. We'd honestly be huge fans of the idea of steady jobs out of high school to help us navigate an ever-shifting housing market and achieve more independence that boomers still cling to.
Article continues below advertisement
Missing regular headphones.
Bluetooth headphones are finicky. USB-C headphones only work with certain phones. But devices used to be able to accommodate the same headphone jack without having to figure anything else out. We miss those old plug-ins.
Article continues below advertisement
Pop culture, the great unifier.
Even if you're a fan of today's music and movies, there's certainly nothing wrong with checking out the old tunes and shows of yesteryear. People are still in love with The Golden Girls to this day, after all!
Article continues below advertisement
Affordable homes sound like a dream.
The housing market has gotten so bad that folks work two jobs in order to afford to pay rent in an apartment with eight roommates in it. If we could bring prices back down to more manageable prices, that'd be swell.
Article continues below advertisement
Too dang loud!
Have you ever been to a public food establishment and you can barely hear yourself think over the music? Be they boomers or Gen-Z, we all have ears that we'd like to preserve.
Article continues below advertisement
Slow the machine takeover.
We don't need our appliances to connect to the internet. We don't need to sync our juicers to an app. We don't need our fridges to text us updates.
Not everything needs a Wi-Fi connection.
Article continues below advertisement
Paywalls to the world.
If "keeping news and valuable information on current events behind a paywall" doesn't scream dystopia, we don't know what will.
Article continues below advertisement
Who doesn't love a good book?
As Phyllis Lapin from The Office would remind us, there's nothing quite like the feeling of curling up with a good book.
Article continues below advertisement
Press nothing to speak directly to an agent.
Does anyone else just yell "AGENT" when talking to a voice-activated automated message while on the phone to skip all of the preamble?
Article continues below advertisement
Circling back to headphones...
This hardly even feels like a cross-generational consensus as much as it does basic human decency. No matter how old you are, no one should have to hear the videos on your phone in a public space. No one could possibly be interested in that.
Article continues below advertisement
Boomers are consistently out to make our lives harder or more tedious, but there are apparently a number of things we can all agree on.