"Lowered My Standards for These Jobs" — Applicant Shares Pile of Rejection Emails
One job applicant was receiving job rejection emails so frequently that they decided to make a video compiling them, and TikTok couldn't relate more.
These days, it seems like so many places are hiring, but nobody is actually getting hired. Across social media, people have been reflecting on how difficult it is to get a job offer. As one frustrated Twitter user wrote, "Why is it so hard to get a job? I'm truly fighting for my life out here."
Article continues below advertisement
You see, the problem doesn't appear to be that jobseekers aren't applying to enough places, but rather they're getting rejected more. Don't believe me? One TikTok user based in Toronto showed off all the rejection emails they had received and oof. It's brutal out there.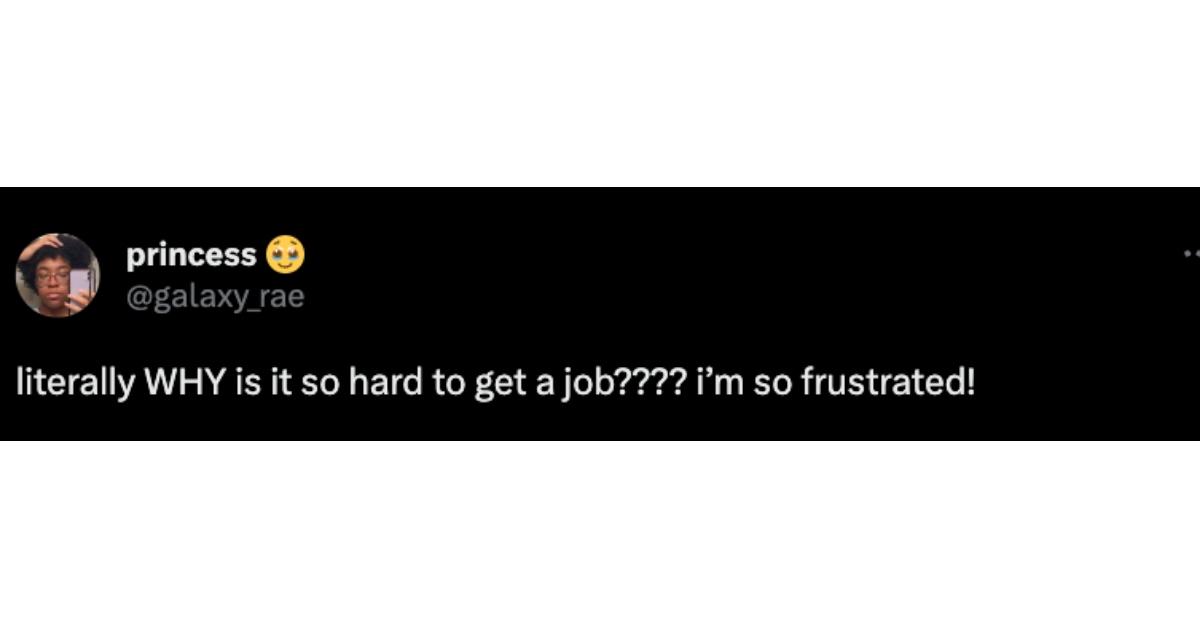 Article continues below advertisement
A job applicant shows off all the rejection emails they received from Indeed.
In June 2023, TikTok creator @certibodmon shared a slideshow of all the rejection emails they'd received from the online job board Indeed. In the background, the "another one thank you" audio by @notukam played, which perfectly captured the mood. "How am I supposed to be outside with no job?" they wrote in the caption.
The rejections came from major food and retail franchises like Dairy Queen and Chipotle, and H&M. @certibodmon later added "Bro, even McDonald's never called me back."
Article continues below advertisement
In the comment section, users felt for @certibodmon. In fact, many folks appeared to be a similar situation. "I'm literally lowering my standards to apply for these jobs and I'm still getting rejected," wrote one person.
Another reflected on Canada's labor shortage, claiming, "This can't be the same country going through a worker shortage."
Article continues below advertisement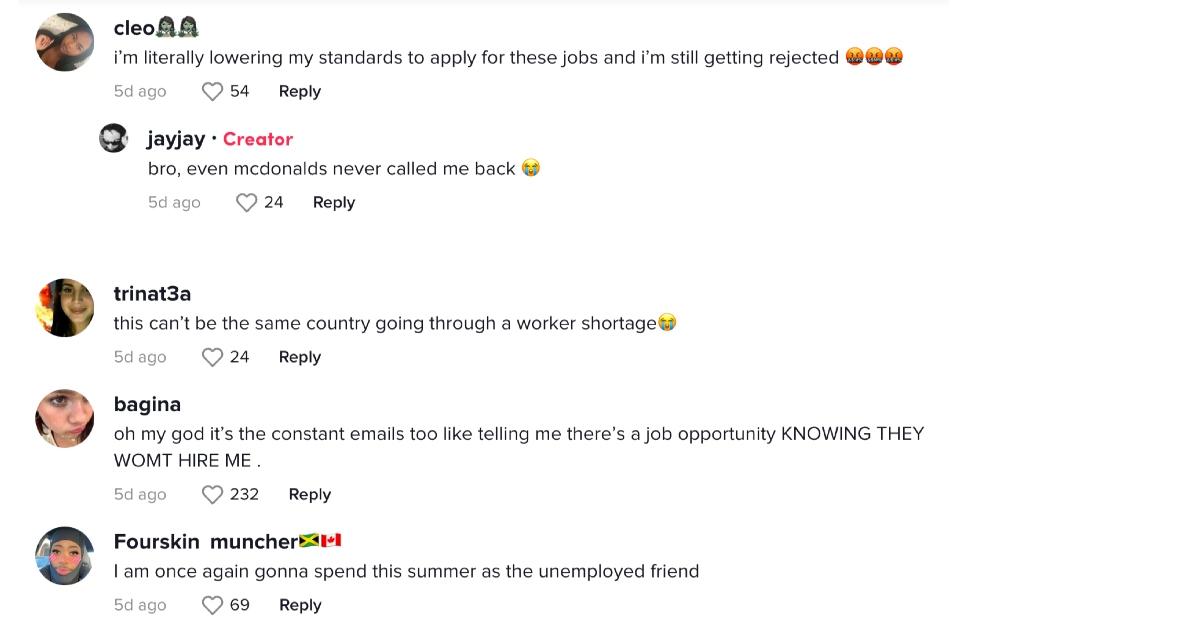 Other users tried to offer up some advice to those struggling to find work. "You honestly gotta go in person," wrote one user, claiming you're more likely to get noticed if you apply in person. In fact, another person suggested that they bring their résumé to the mall and drop it off in different stores.
Article continues below advertisement
A woman claims she applied to over 500 jobs and still couldn't get a job.
If you thought @certibodmo was having a difficult time job hunting in Canada, wait until you hear this woman's story. While she's based in the United States where the unemployment rate is usually either equal to or slightly lower than Canada's, she was still struggling.
Under the TikTok username @directionally_yours, she explained in a video that she had applied to 503 jobs within the last six months and had yet to secure a full-time position.
Article continues below advertisement
While companies were taking notice of her, they weren't offering her jobs. In fact, it almost seemed like they were taking advantage of her as two companies made her go through multiple rounds of interviews before passing on her.
Article continues below advertisement
And while we don't know exactly what type of jobs she was applying to, she did mention that she had a bachelor's and master's degree.
In the comment section, other users seemed to be in the same boat.
"I have two masters ... I currently work at Walmart because I can't seem to get a job in any of my fields," one person revealed, adding, "The struggle is real."
This all sounds so frustrating, to say the least. Fingers crossed that these folks can get the jobs they're looking for.