Woman Finds Poop in Her Trash Can After Her Co-Worker Stops By: "There Were so Many Red Flags"
One woman spilled the tea on her ex co-worker who constantly lied. Things got even weirder when she found poop in her trash left by the coworker.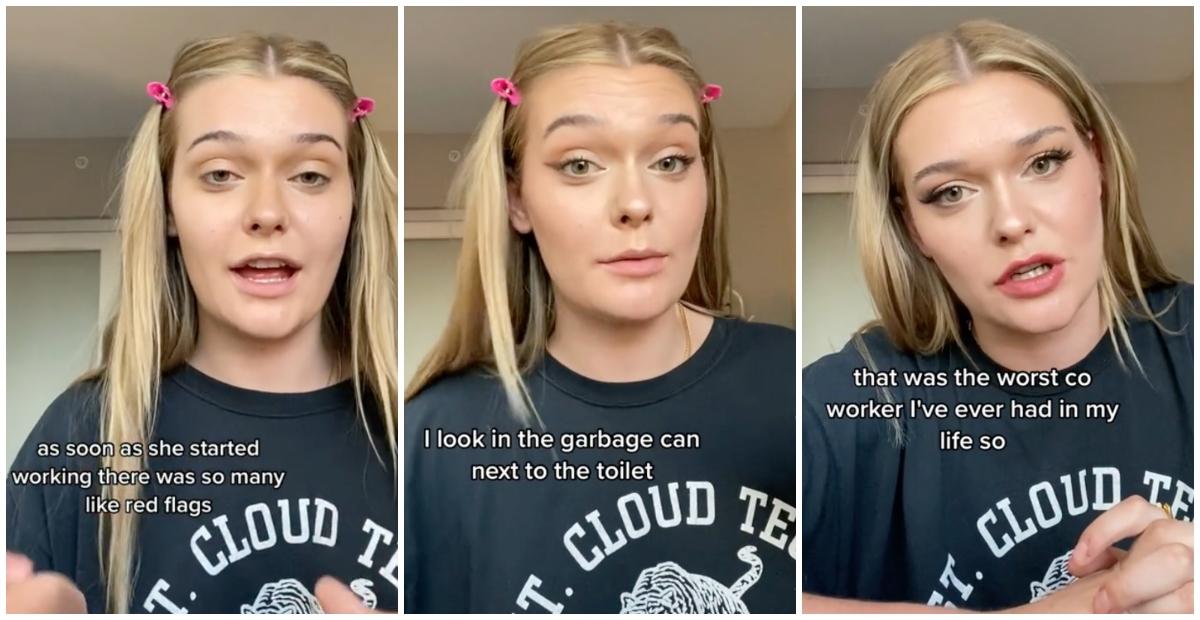 Buckle up, because one TikTok user just told a heck of a story about her former co-worker, and you really can't make this stuff up.
As creator @2leg1t, who we'll call Lilith, explains in a two-part video, you never know what a co-worker is going to do when you hang out with them outside of work.
Article continues below advertisement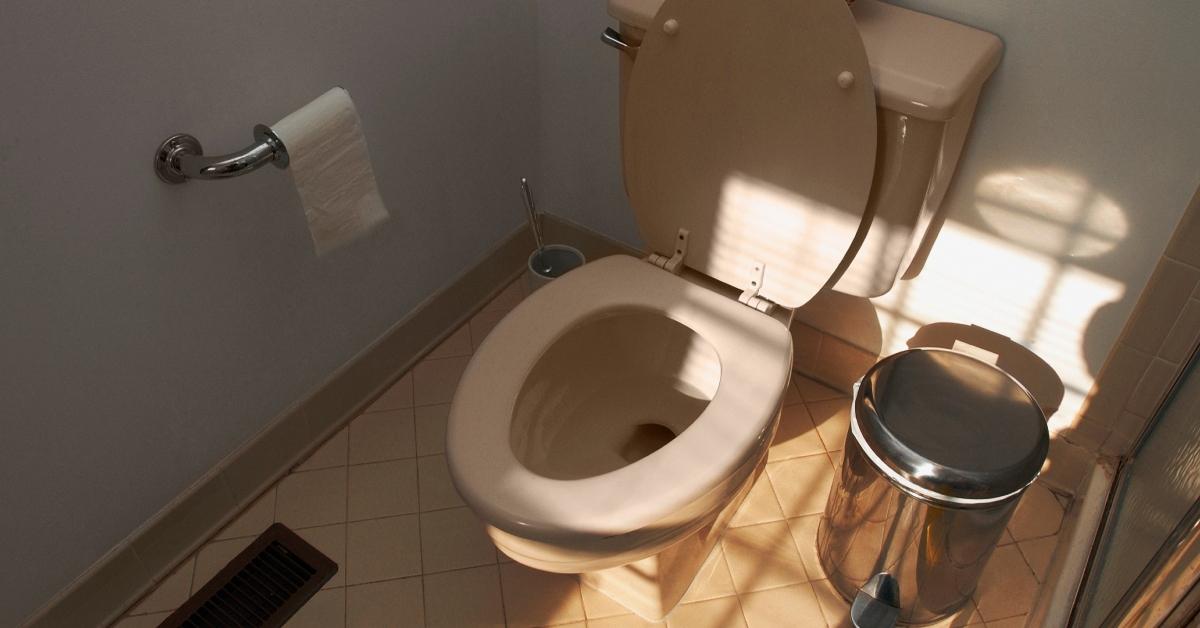 Woman claims her co-worker pooped in her trash can.
"Ever s--- your pants as an adult? I haven't. Have you ever cleaned up adult s--- and not been paid for it? I have. This is the story of my s----- co-worker," said Lilith at the beginning of a TikTok.
Article continues below advertisement
Before she gets into the actual story, she gives some background information on this co-worker. "As soon as she started working, there were so many red flags."
Article continues below advertisement
Lilith explained that they bartended together, and "this girl was just a pathological liar."
She claimed she lied about her brother being in the band Blink-182, as well as about her age. On three different occasions, she told Lilith that she was 28, then 27, then 25.
But when Lilith did a little digging on Facebook, it seemed that this woman was actually in her thirties.
Lilith also explained that this woman would short her on tips all the time at the bar. However, to avoid drama, Lilith didn't say anything.
But when her co-worker quit, she finally felt she could share the following story on TikTok.
Article continues below advertisement
She explained that one night they ended up closing early together, and the co-worker asked Lilith if she could come check out her new apartment. Lilith agreed, and they went to her place and had a drink together.
Then, before leaving, the co-worker asked Lilith if she could use her bathroom. Naturally, Lilith said yes. As soon as she finished up in there, she dipped. At the time, Lilith didn't think anything of it. So she went to bed.
Article continues below advertisement
The following morning, Lilith went to her bathroom and noticed her toilet was looking a little on the nasty side: "My toilet looks like you s--- and it didn't go all the way down."
Lilith grabbed her toilet scrubber, and to her surprise, it was already covered in fecal matter. She tried her best to clean up the toilet with the brush before going to work.
For the next few nights, she slept somewhere else. But when she returned to her apartment, she noticed that the bathroom still smelled kind of funky.
"I look in the garbage can next to the toilet," she said, explaining that there was "literally a whole human s---."
Lilith cleaned it up and said nothing to her coworker. It's still a mystery as to why it was in there.
Article continues below advertisement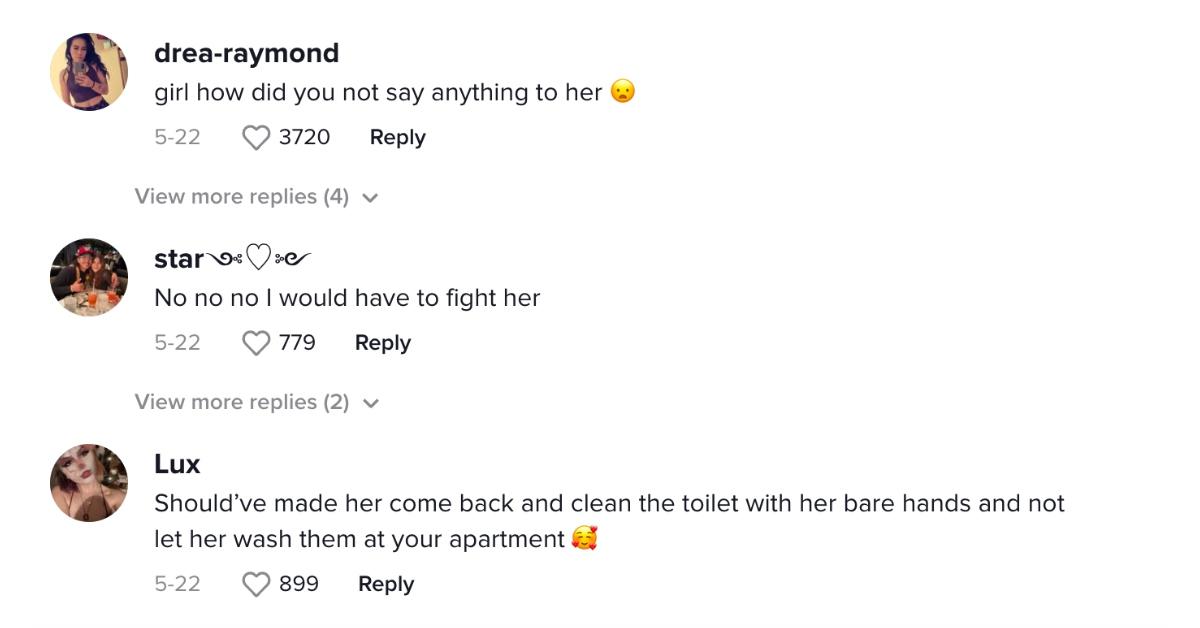 In the comment section, users could not believe that she didn't confront her coworker about it. Others were just shocked by the story as a whole.
"Should've made her come back and clean the toilet with her bare hands and not let her wash them at your apartment," opined one user.
Article continues below advertisement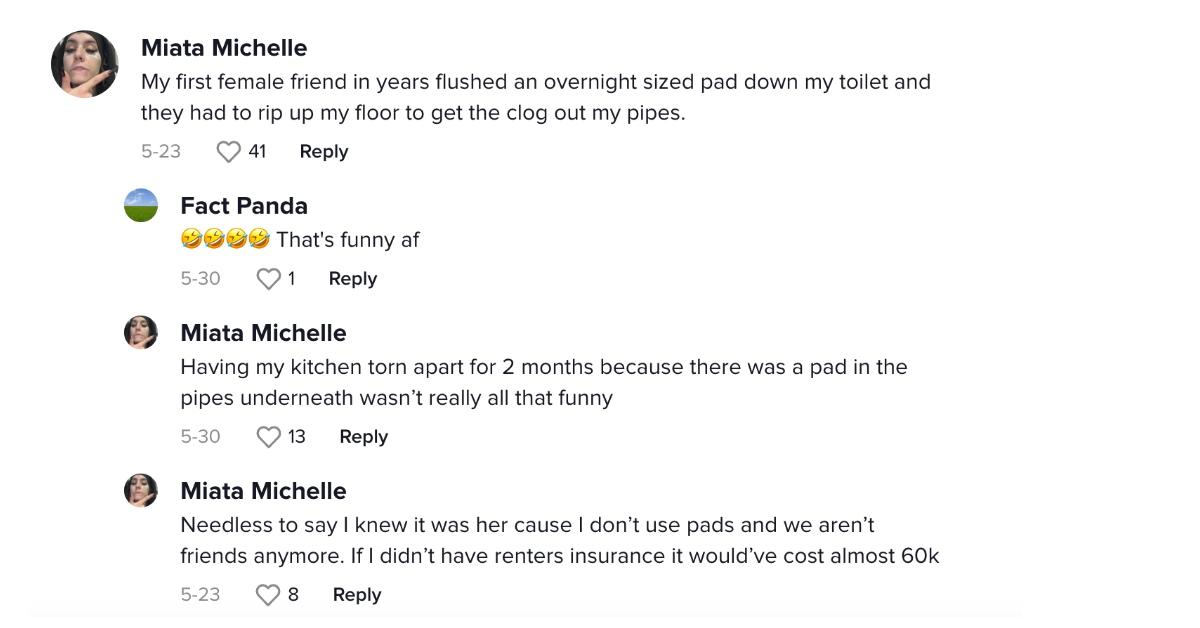 Another woman shared a similar story about how a friend did some damage in her bathroom. "My first female friend in years flushed an overnight-sized pad down my toilet and they had to rip up my floor to get the clog out my pipes," she wrote.
And other users tried to figure out how the poop ended up in the trash can and not the toilet. "My guess is that it didn't go down and bro tried to put it in the trash," read one comment.
I guess the moral of the story is to be very careful about who you let use your bathroom.