Woman Pays Coworker $100 to Cover Shift, Says They Didn't Show and Kept Money Anyway
A Twin Peaks server said that she was "scammed" by a coworker she paid $100 to cover her shift that she never showed up for.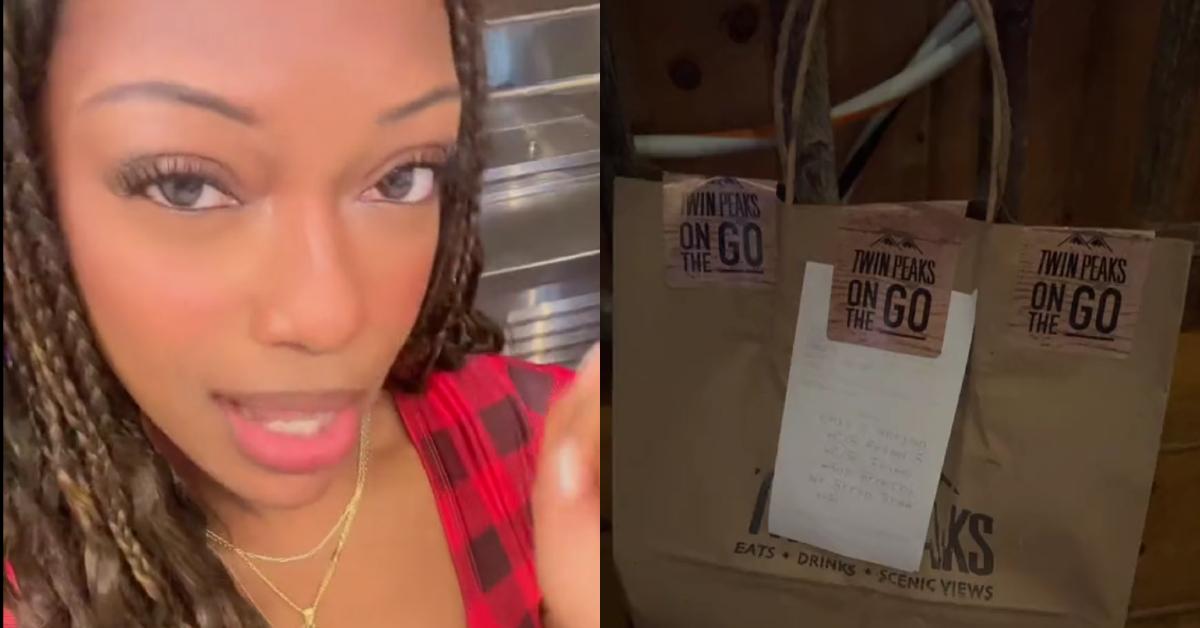 There are some businesses that require their staff members to find their own coverage for their shifts, which, depending on what type of work environment one has, can either provide a chill atmosphere, or a total nightmare.
Article continues below advertisement
If you've got coworkers who have your back and you have theirs, that could make for a pretty great work experience. You can understand one another's schedules and then help each other out in a pinch.
And maybe you're the type of person who wants to show your appreciation to a fellow employee who agrees to take your shift if you're in a bind by sliding some cash their way.
Article continues below advertisement
Sure, you might have a co-worker who won't take the money because it's not like they're not going to be paid for taking over your shift anyway. But even if they do accept the money, at least you provided a nice incentive for them to do so.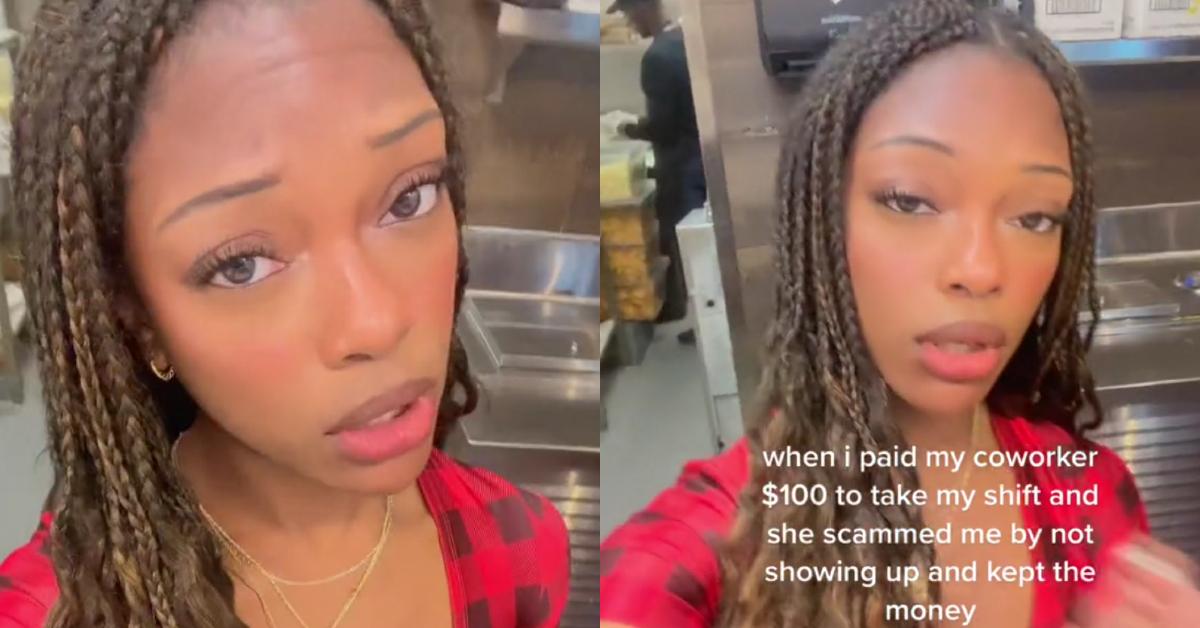 Article continues below advertisement
But how would you feel if you gave a co-worker $100 to take your shift, only to find out that they basically conned you by pocketing the money and didn't show up for the shift that they agreed to take?
Article continues below advertisement
The server posted about her experience in a now-viral clip that's garnered over 26,000 likes on the popular social media platform.
Article continues below advertisement
In the video, Maya lip-syncs to a sound byte in the five-second clip beneath a text overlay that reads: "when i paid my coworker $100 to take my shift and she scammed me by not showing up and kept the money"
If all Twin Peaks servers at the chain's locations earn similar amounts for a shift, then the coworker who covered said missed shift may've also missed out on an opportunity to earn some decent cash.
Article continues below advertisement
According to a viral TikTok published by a server couple who work for the restaurant, they revealed that they earned $423 and $275 in tips respectively after an evening.
Article continues below advertisement
The one server who earned $275 also says in the video that she had a table walk out on her bill, and other issues, which caused her to receive a lower amount of money.
Then there was TikToker Avery Linhart who says that she earned $48/hr in one shift at Twin Peaks, which led to a number of commenters remarking that they, too, wanted to work for the popular sports chain.
Article continues below advertisement
Folks who viewed Maya's video were shocked that she would offer her coworker so much money just to take her shift: "$100 no wayyy why did you even offer that much in the first placeee"
Article continues below advertisement
Someone else remarked that they couldn't believe Maya's coworker would have the nerve to pull that move on someone she worked with: "people are so grimy literally what is the reason? you get extra money AND the money for the shift"
Someone else said that a similar thing happened to them at the food service job they worked: "Once I paid a girl $20 to close for me and then the day of the shift she "threw up" mid shift and went home sick and I had to close"