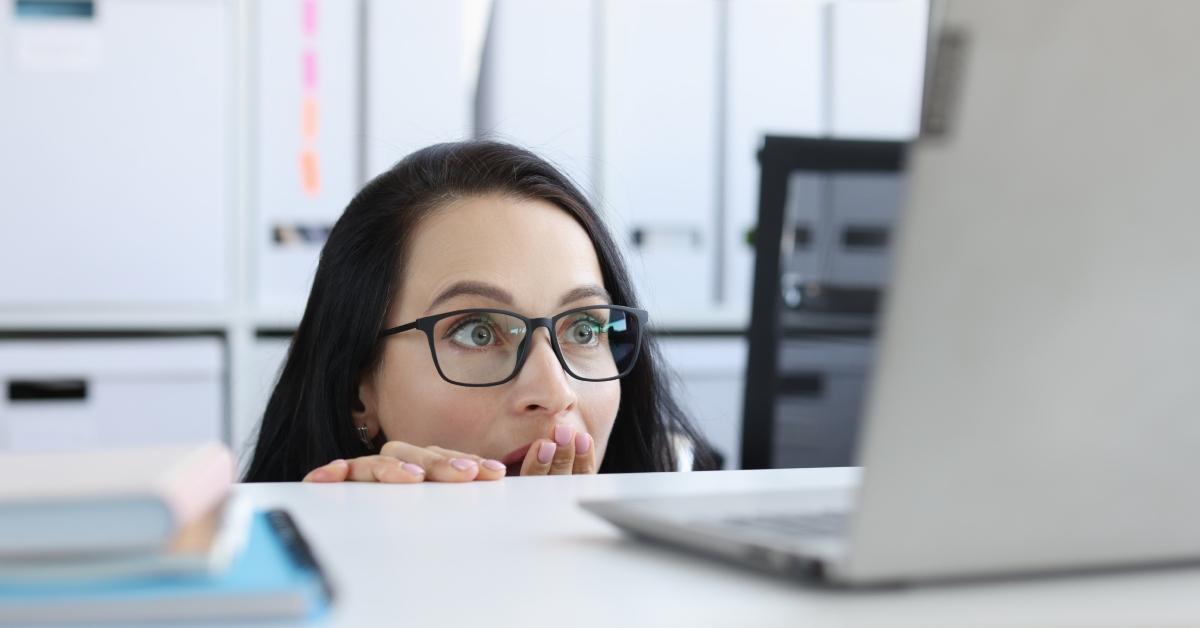 Woman Gets Rejected From a Job Just 20 Minutes After Applying
A woman is gaining traction on TikTok after she applied for a job and got rejected within minutes. See how the internet reacted below.
Well, that was brutal! One woman recently shared a rejection email she had gotten from a job on TikTok and all we have to say is that the hiring manager/team behind that email woke up that morning and chose violence.
But it wasn't about what the letter said but the speed at which it was delivered. You see, after applying for this job, the woman was sent a rejection email so quickly that it could be seen as insulting.
Article continues below advertisement
So, what time did this woman apply and what time did she get rejected? We share the details below.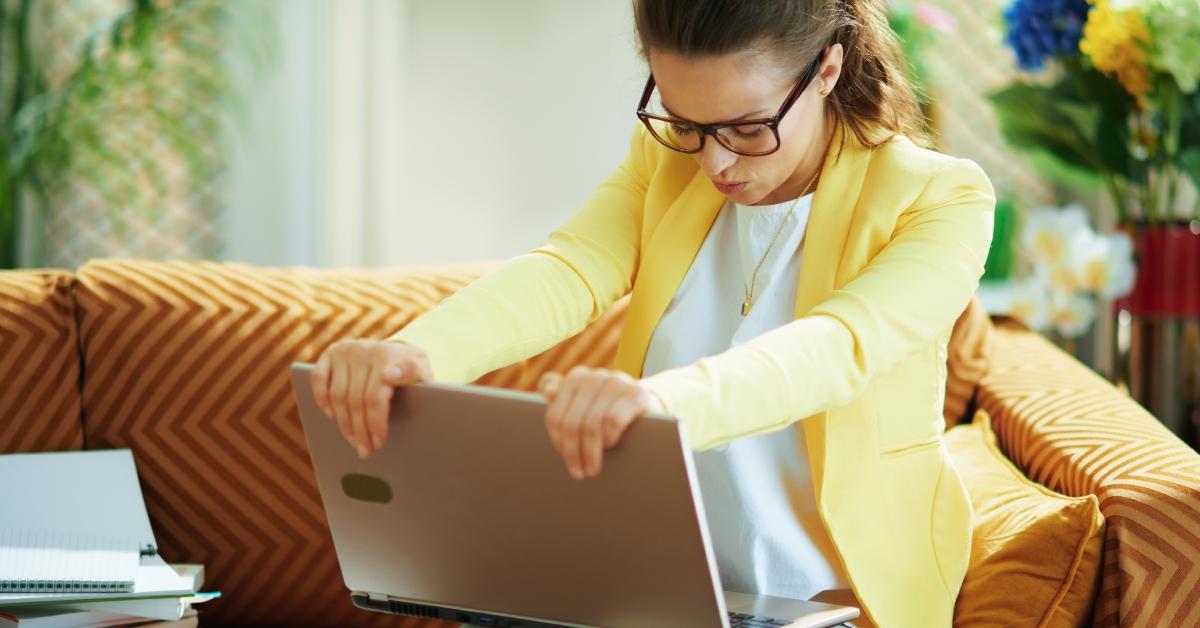 Article continues below advertisement
Woman rejected for job 20 minutes after applying for position.
A woman named Heather (@heathermaekathryn) recently shared a TikTok video showing her followers two emails she had received that morning from the same company.
The first email she received was at 11 a.m. and it confirmed that her job application had been received.
Fast forward to 11:20 a.m. when she received the second email from the company, which explained that they would be moving forward with a different candidate.
"Can someone give the 22 year old a chance PLEASE" she wrote in her caption.
The comment section began to fill with comments, as many users had thoughts on this. As one person pointed out, "What a range of emotions in such a short time."
Article continues below advertisement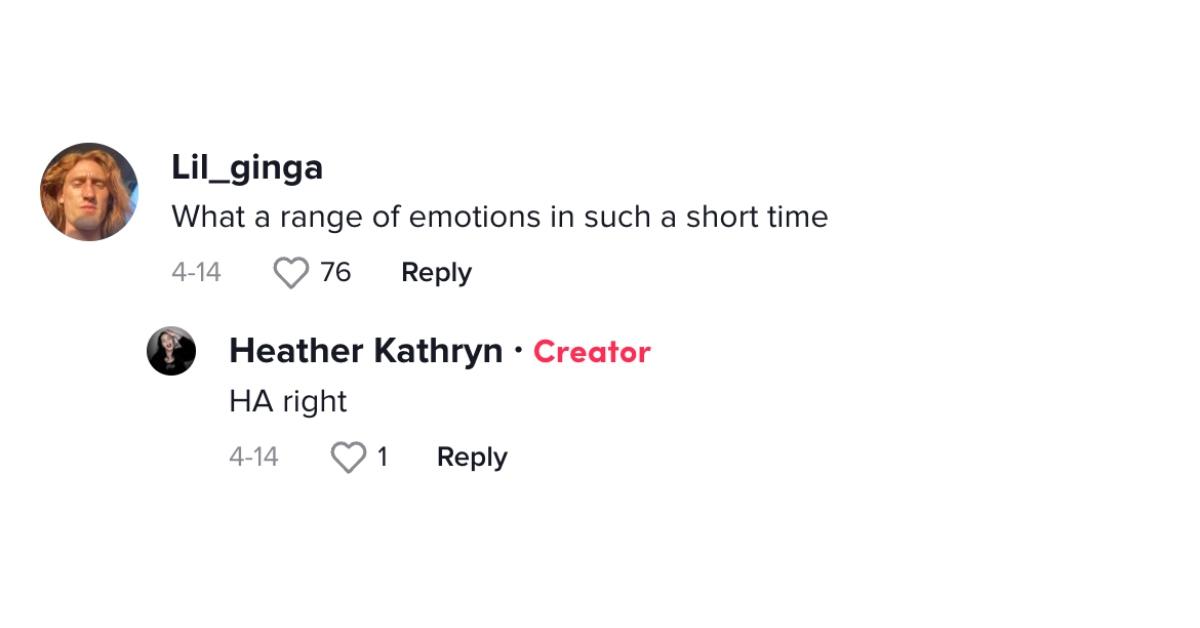 Another user opined that this might have happened due to the fact that sometimes companies are required to post a job listing online despite already having a candidate picked out.
Article continues below advertisement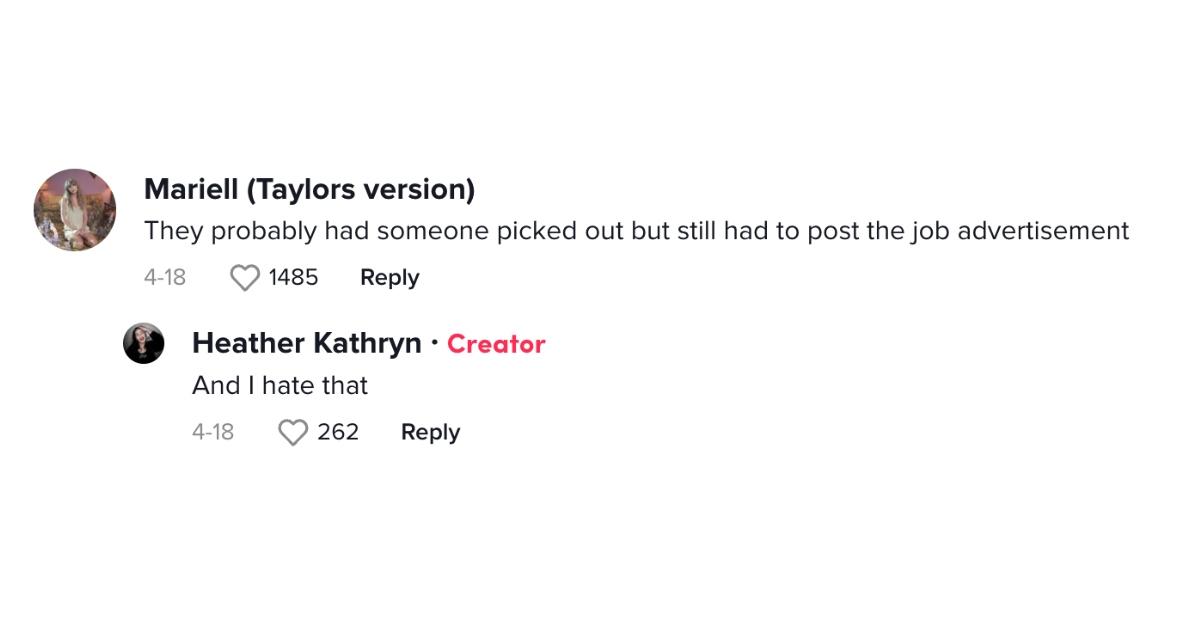 Other users sent their best wishes to Heather.
Article continues below advertisement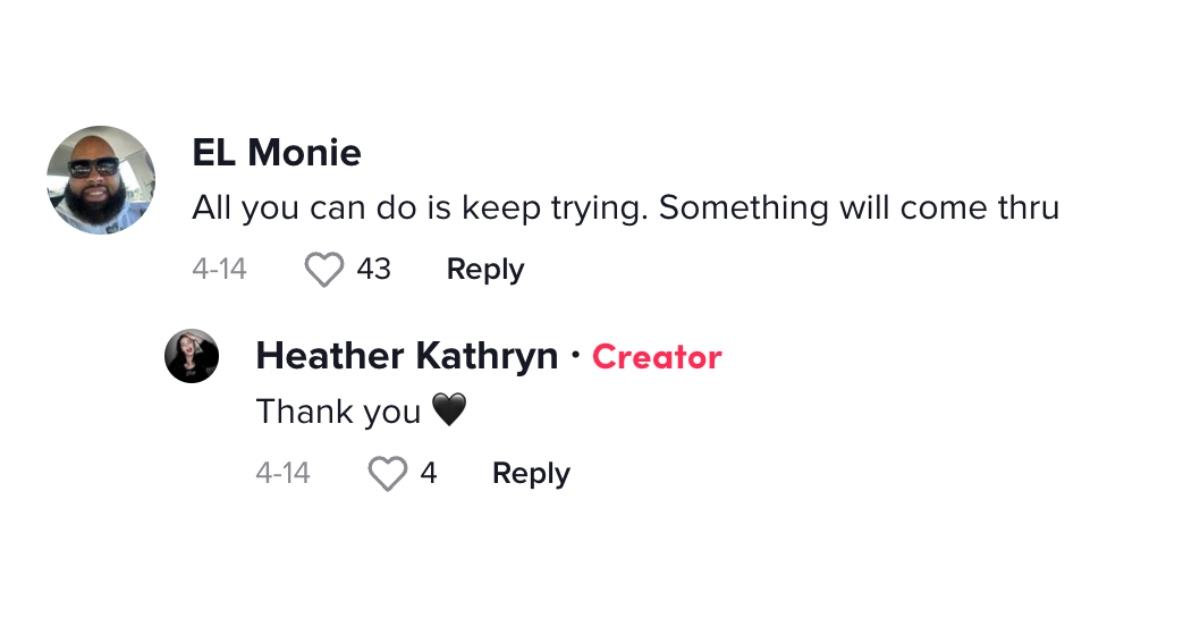 And one person just tried to look at the bright side. "At least they responded. So many companies just never reply back," they wrote.
Article continues below advertisement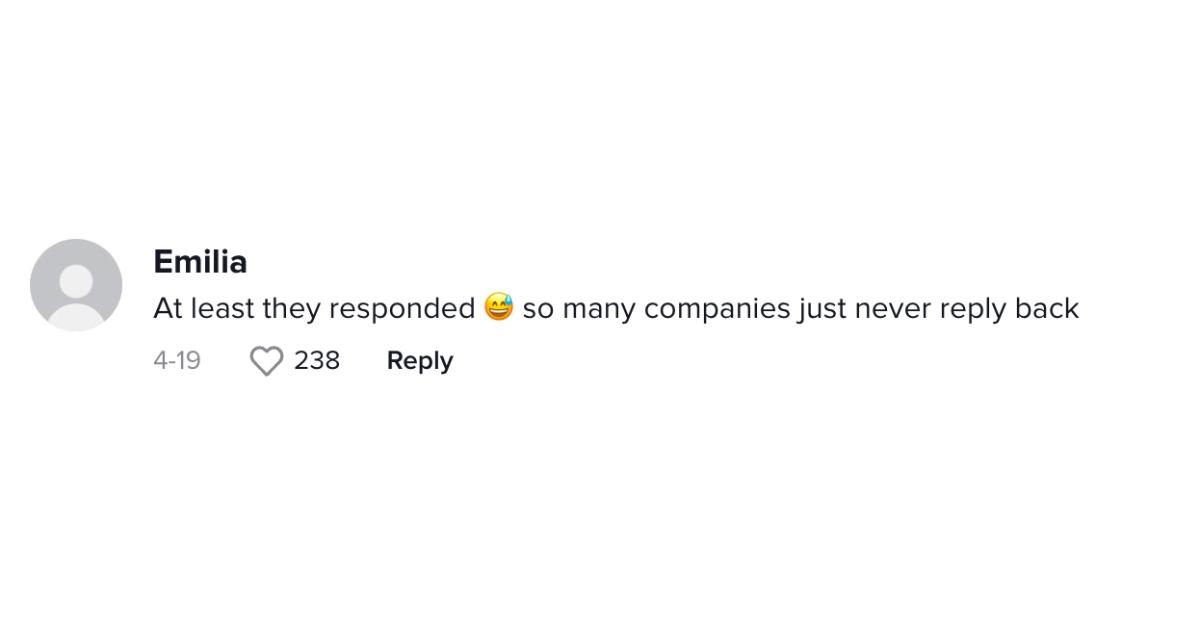 The point is that it's rough out there.
While this may have just been a funny coincidence as both emails appear to have been automated, it's always a struggle to find a job. It's also a struggle to lose a job. And to work a job in a toxic environment or with an unreasonable boss. Basically, jobs are never easy.
That said, TikTok is filled with stories about #worklife. And if you thought 20 minutes was a short amount of time, wait until you hear about this TikTok creator who quit only 10 minutes into a job.
The things that can transpire in just a few minutes are wild.