The Truth of What Happened Behind-the-Scenes of 'The Golden Girls'
Did the Golden Girls get along with one another? As we rewatch 'The Golden Girls', we can't help but wonder if they were friends behind the scenes.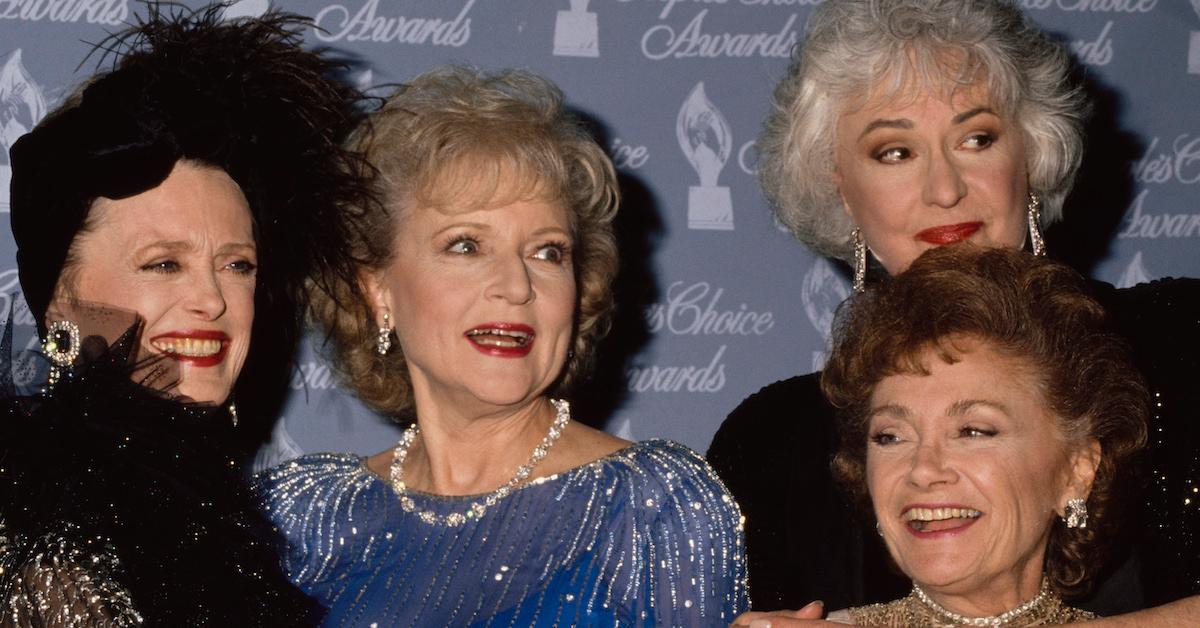 There's honestly no one more charming, witty, and surprisingly raunchy than the Golden Girls. Nowadays, the best we can do to relive the "golden" days is to stream The Golden Girls on Hulu. And, in doing so, many questions easily pop up. While Rose, Blanche, Dorothy, and Sophia may have been best friends, did the actors get along behind-the-scenes?
Article continues below advertisement
In fact, we're not the only ones to ask this question. Gossip spreads through the mouths of Hollywood, and there were rumors that Betty White did not really get along with her castmates. Even still, the series lasted a historic seven seasons, during which all four leads won Emmy awards. But did Betty, Bea Arthur, Rue McClanahan, and Estelle Getty get along?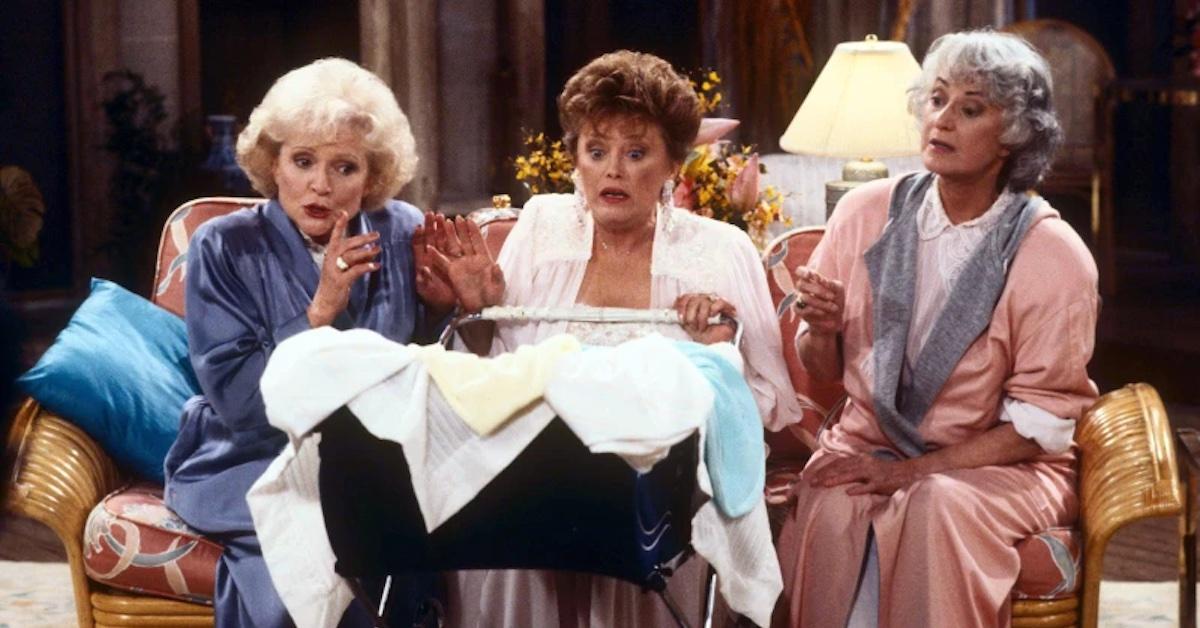 Article continues below advertisement
When 'The Golden Girls' began, all four Golden Girls got along swimmingly.
If there were any hard feelings between the iconic Golden Girls, they didn't begin immediately. When Golden Girls was in its casting process, producers originally tried Betty White for the sensual Blanche Deveraux and Rue McClanahan for the dim-witted Rose. However, both women felt they were better suited for the opposite roles, which turned out to be the case.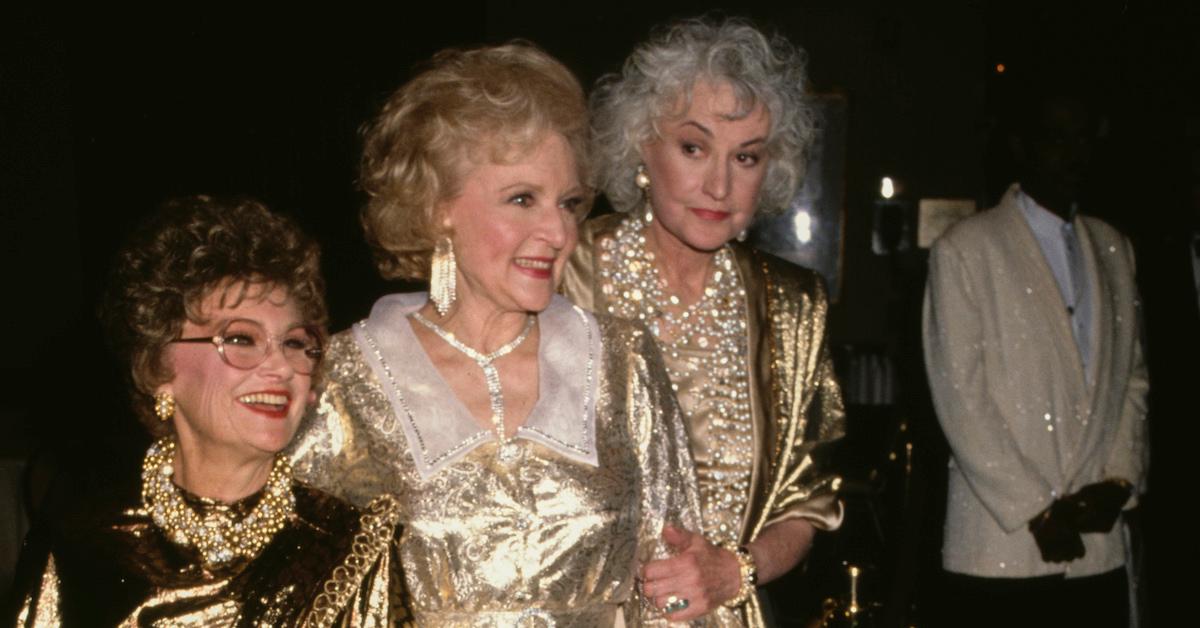 Article continues below advertisement
While Rue and Betty were dear friends even before filming, since they had recently worked on Mama's Family together, it was Bea Arthur who brought everyone together. Bea only agreed to do The Golden Girls after Rue and Betty were cast in their respective roles. Rue was actually tasked with convincing Bea to do the show. The two of them had worked together in Maude, so their friendship carried through.
Estelle Getty was brought on as Bea's mother after her star-making performance on Broadway's Torch Song Trilogy. Rue wrote in her 2007 memoir, My First Five Husbands… and the Ones Who Got Away, that the "chemistry was plain as a preacher's daughter. Our set was a happy one." That was the case for some time.
Article continues below advertisement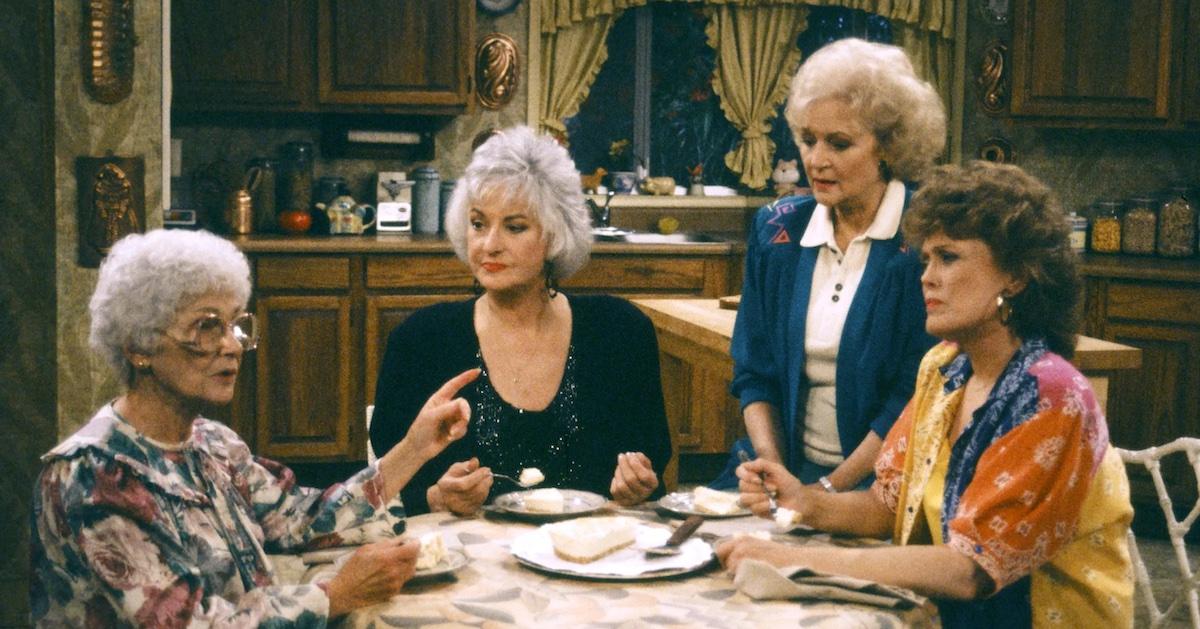 In fact, during filming, Bea would insist that Betty always be invited to lunch. "Bea is a very, very eccentric woman," McClanahan remembered in an interview for the TV Academy's Archive of American Television. "She wouldn't go to lunch unless Betty would go with her." However, this bliss didn't last forever.
Article continues below advertisement
Rumors about feuds between the Golden Girls aren't totally false.
Throughout the years, plenty of things have been said about and by the famous actors. One of the biggest rumors is that Betty and Bea didn't get along. Although they began filming together by carpooling to set some days, it's true that their relationship grew strained throughout the years. Betty was the first Golden Girl to win an Emmy, and the cast's reactions spawned rumors of jealousy among the other Golden Girls.
Luckily, every Golden Girl went on to win their own Emmys in the following years, but one source of tension can blossom into many others. In Jim Colucci's biography, Golden Girls Forever, he pointed out how Betty would often break the fourth wall and talk with the audience between takes, while Bea, as a seasoned stage actor, would stay in character throughout filming.
Article continues below advertisement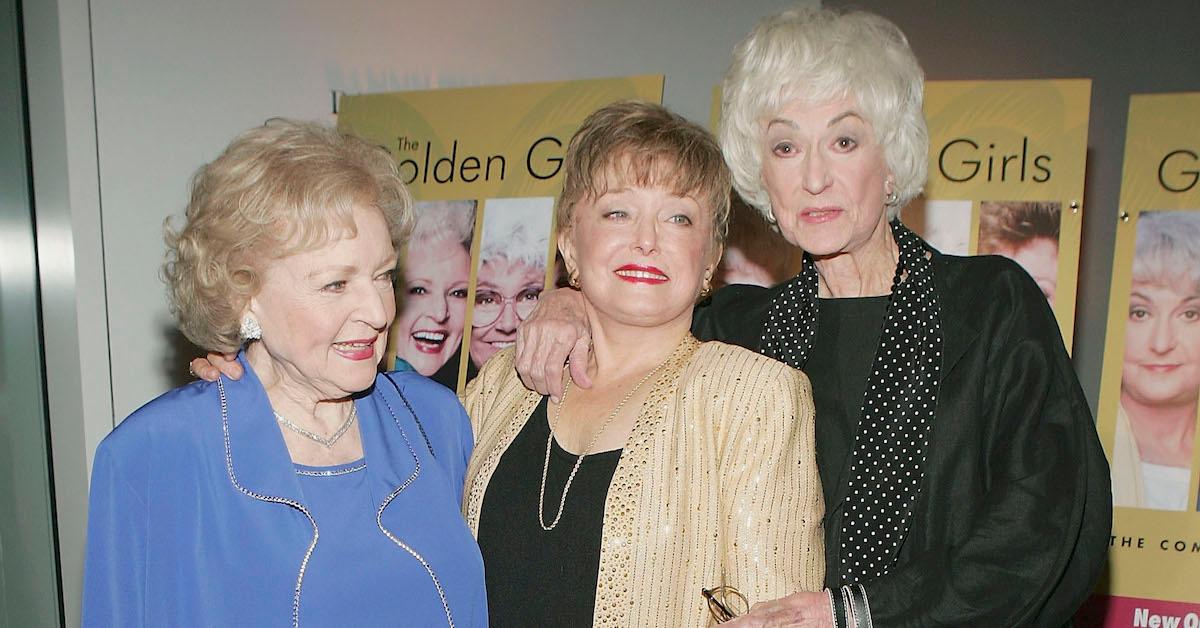 "I think my mom didn't dig that," Bea's adopted son, Matthew Saks, told the Hollywood Reporter. "It's more about being focused or conserving your energy. It's just not the right time to talk to fans between takes. Betty was able to do it and it didn't seem to affect her. But it rubbed my mom the wrong way."
Article continues below advertisement
In Rue's memoir, she wrote of Bea and Betty, "I love both Bea and Betty and got a huge kick out of each of them. Their relationship with each other wasn't all I wished it could be, but it never interfered with their work." Bea also told E! News, "It was a brilliant working relationship, everybody. There wasn't a weak link in the whole thing." So while there were rumors of discourse, they still worked well together.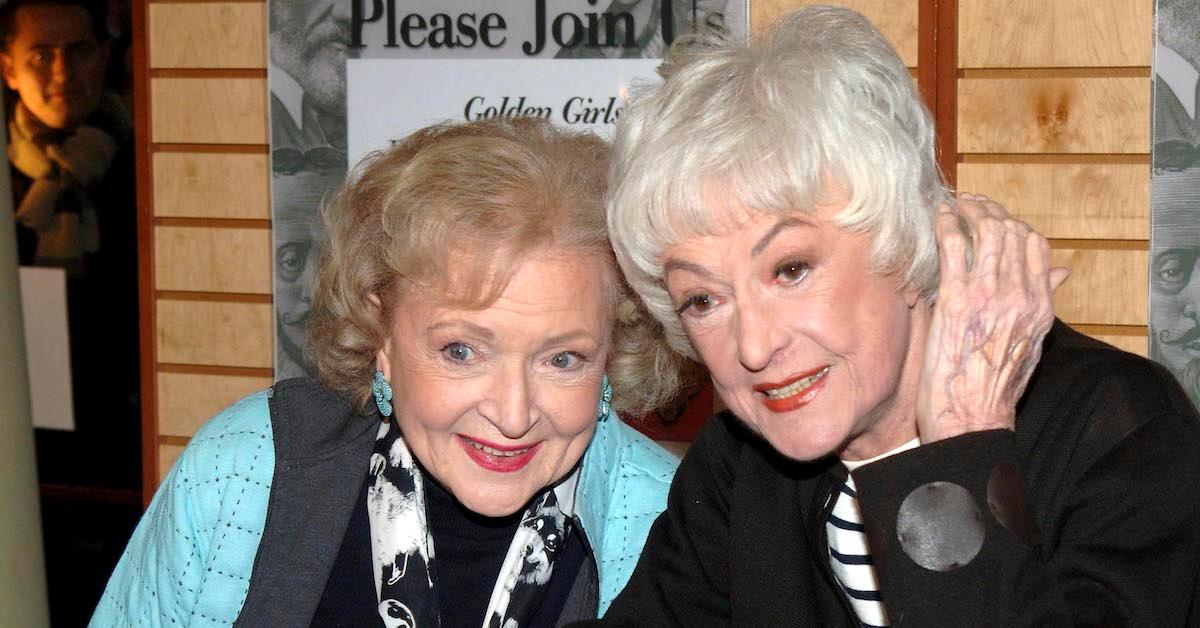 Article continues below advertisement
Even later, both Rue and Bea allegedly called Betty the c-word expletive. On The Originals podcast, The Golden Girls casting director Joel Thurm revealed, "Literally Bea Arthur, who I cast in something else later on, just said, 'Oh, she's a f–king c–t,' using that word," referring to Betty. He revealed that Rue also called Betty the c-word. "Rue McClanahan said it to me in Joe Allen's [restaurant]; Bea Arthur [when she was] on the set of Beggars and Choosers."
Betty was aware of this, however. The Village Voice revealed that Betty shared at a TimesTalk, "Bea had a reserve. She was not that fond of me. She found me a pain in the neck sometimes. It was my positive attitude — and that made Bea mad sometimes. Sometimes if I was happy, she'd be furious!"
Article continues below advertisement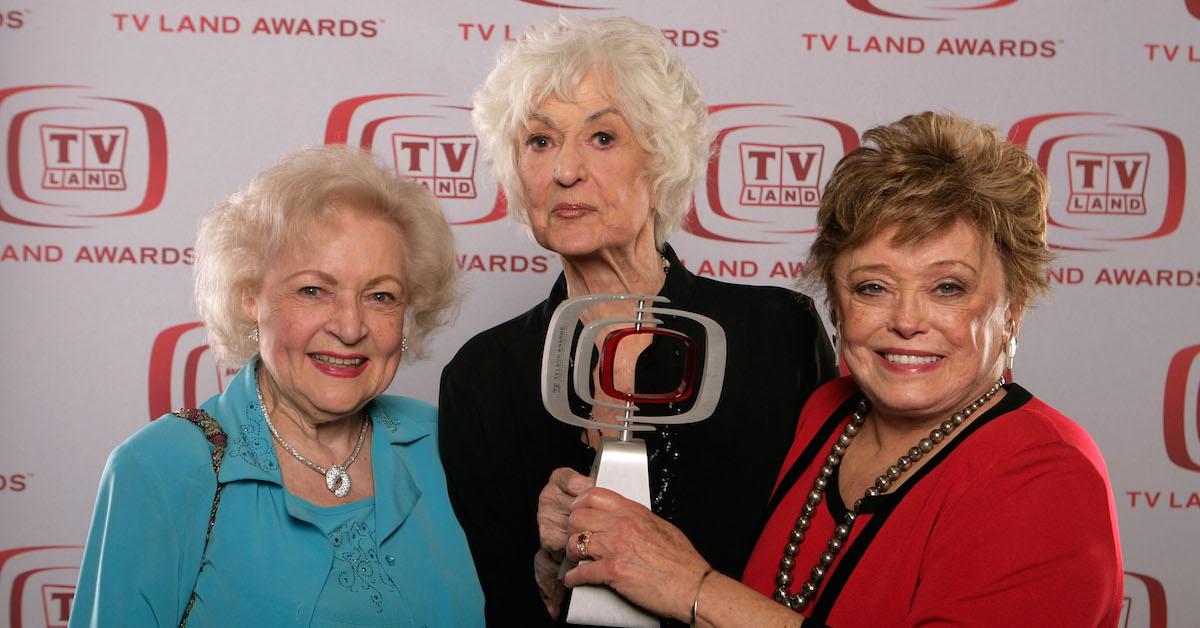 Even still, in Betty's 1987 autobiography, Betty White in Person, she referred to Bea as her "tall friend" and her "good friend." After Golden Girls, Betty, Rue, and Estelle continued in The Golden Palace. In 2010, Betty wrote about losing her co-stars and losing "just recently, my beloved Rue McClanahan, has been very hard to take. When you work so closely together, for so long, and are blessed with such success, you wind up locked at the heart."