Betty White May Have Been "America's Grandma," But Did She Have Kids?
Did Betty White have kids? The screen legend reportedly passed away just 18 days shy of her 100th birthday.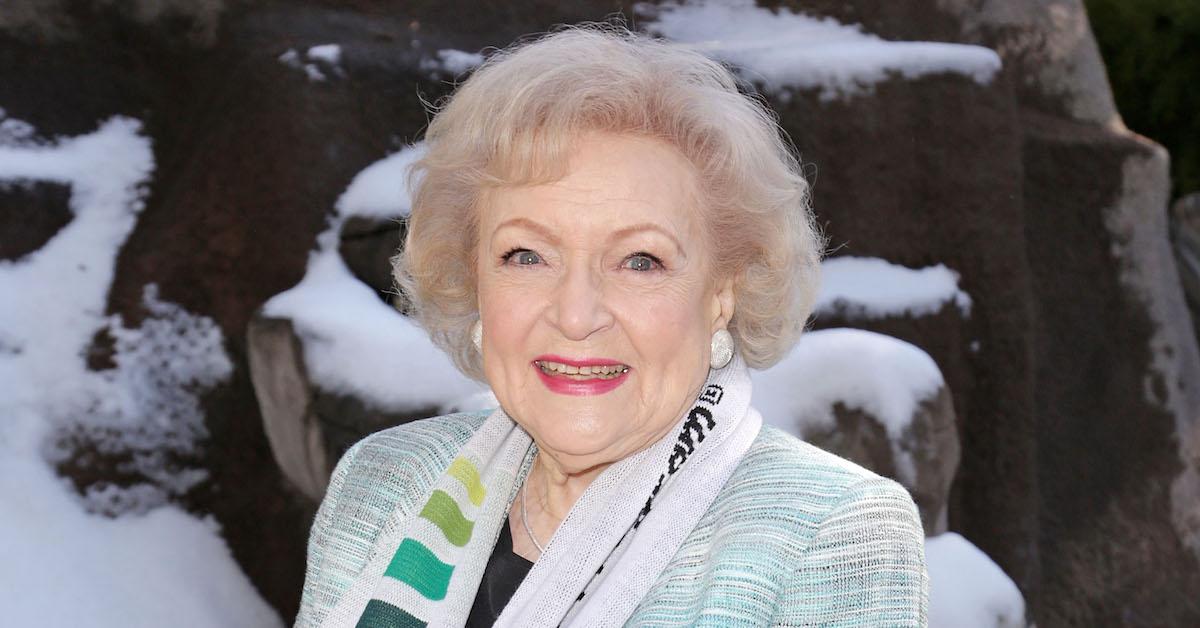 On Friday, Dec. 31, TMZ reported that actress Betty White passed away. Law enforcement allegedly told the news website that Betty died at home. The screen icon was 99 years old, and just 18 days shy of her 100th birthday. Jeff Witjas, Betty's agent and friend, confirmed the heartbreaking news to Variety.
With numerous fans all around the world, many are wondering if Betty White had kids — here's a look into Betty's family life and powerful love story with Allen Ludden.
Article continues below advertisement
Did Betty White have kids?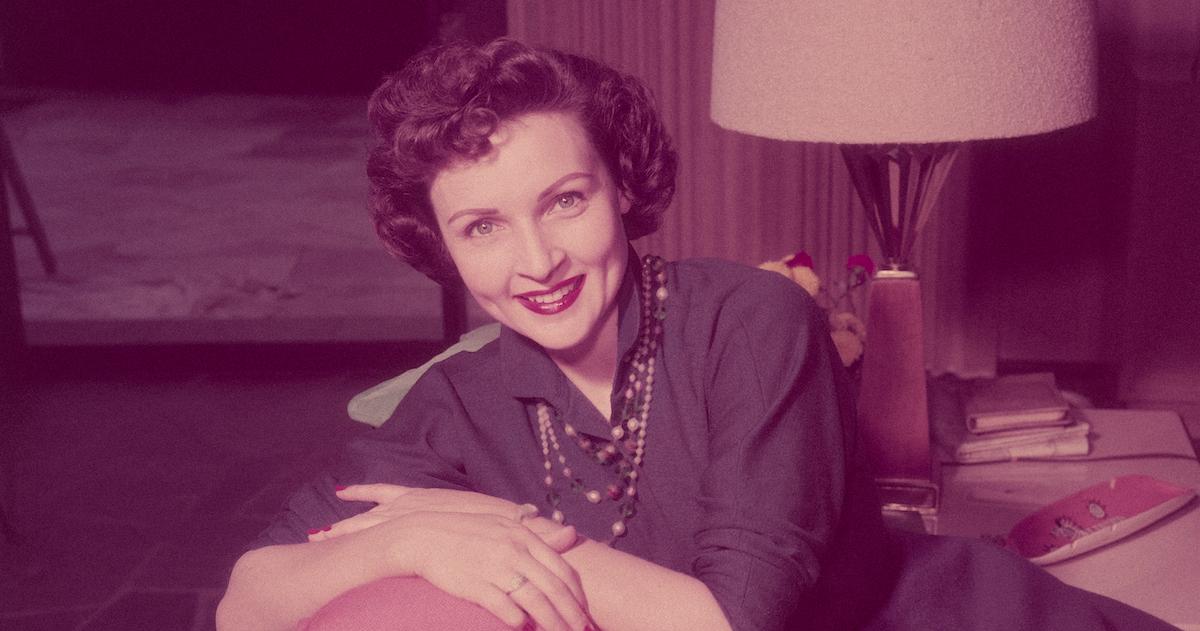 No, Betty White didn't have any kids of her own. However, in 1963 she married Allen Ludden, therefore becoming a stepmom to his three kids: David, Martha, and Sarah, all of whom were teenagers when their dad married Betty, according to Romper.
Ludden shared the three children with Margaret McGloin, who was his first wife. She passed away from cancer in 1961.
Article continues below advertisement
Betty White has spoken about her decision not to have biological children on a few occasions. In a 2012 interview with CBS Sunday Morning, when asked if she was sorry she never had children, she replied:
"No, I've never regretted it. I'm so compulsive about stuff, I know if I had ever gotten pregnant, of course, that would have been my whole focus. But I didn't choose to have children because I'm focused on my career. And I just don't think as compulsive as I am, that I could manage both."
Article continues below advertisement
And Betty's focus on her career certainly paid off — the actress was known for her work in many TV shows and movies, including The Golden Girls, The Mary Tyler Moore Show, Hot in Cleveland, and The Proposal. She also became every Saturday Night Live fan's favorite host ever, when she hosted the show in 2010 at the age of 88 (making her SNL's oldest host of all time!).
Betty White and her husband, Allen Ludden, had an incredible love story.
Betty was married three times. In 1945, she both married and divorced Dick Barker, who was an army pilot. Her second marriage came in 1947, to Lane Allen. She and the Hollywood agent called it quits in 1949.
Article continues below advertisement
Then, in 1961, Betty joined the cast of Password, a popular game show. She hit it off with the host, Allen Ludden — and as the story goes, he had to propose three times before Betty finally said yes. In 1963, they tied the knot. In 1981, he passed away.
"I spent a whole year, wasted a whole year that Allen and I could have had together, saying, 'No, I wouldn't marry him. No, I won't. No, I won't leave California. No, I won't move to New York,'" Betty told Oprah in 2013. "I wasted a whole year we could have had together."
Article continues below advertisement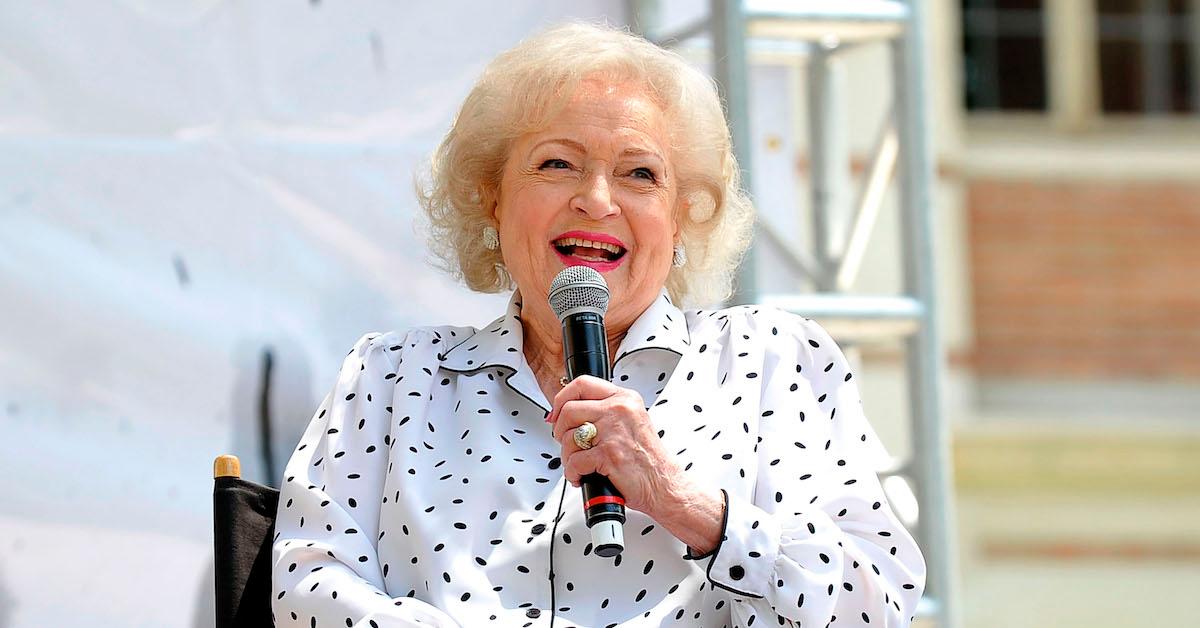 In the 40 years between her reported death and Ludden's passing, Betty never remarried. In 2011, The Daily Mail asked Betty why there was never a husband No. 4. She famously replied: "Once you've had the best, who needs the rest?"
Article continues below advertisement
We certainly had "the best" with Betty White gracing planet Earth at the same time as us. Even though she lived much longer than many others do, her death still feels like a tragedy, especially because she had already started celebrating her 100th birthday.
Our thoughts are with Betty's loved ones, and we can't wait to watch some Golden Girls reruns tonight in her honor.
This story has been updated.