Betty White Dead at 99, Weeks Away From Milestone Birthday
Did Betty White die? Here's what we know so far.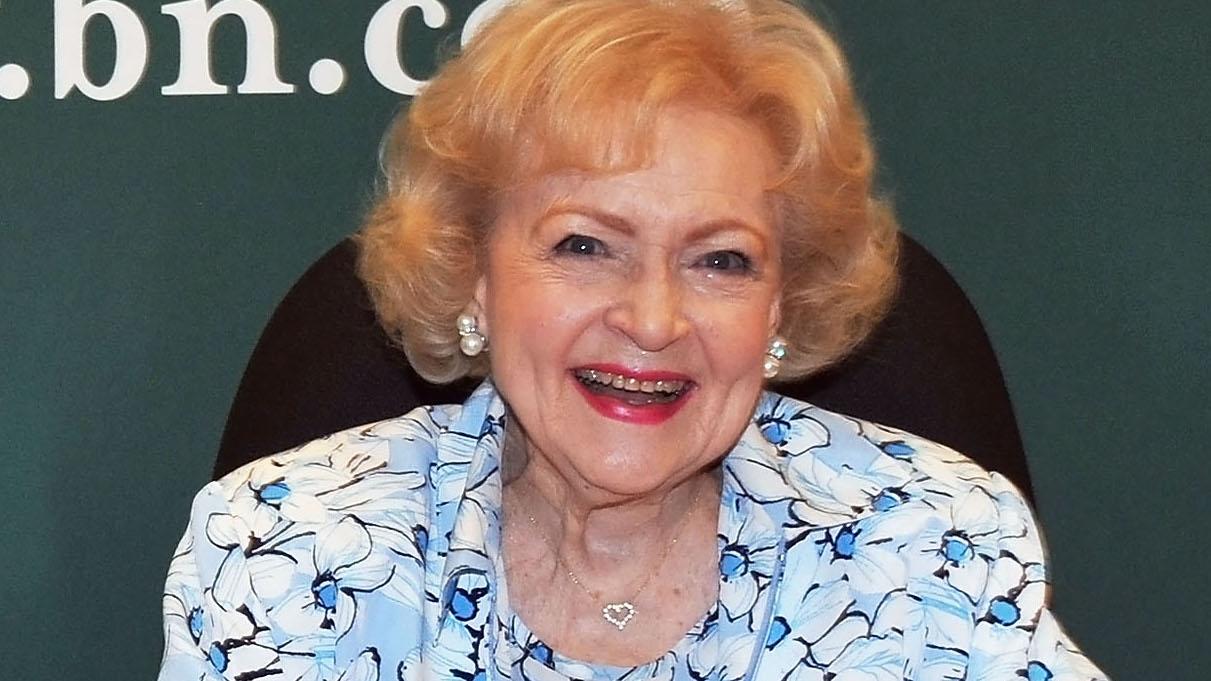 And 2021 claimed yet another A-lister: Betty White — a celebrated icon and beloved star, best known for her role on Golden Girls — has died. She was 99, just weeks ago from what would've been her 100th birthday.
TMZ was first to report her death, stating she died at her home in the early hours of Friday, Dec. 31. The story was later confirmed by close friend and agent, Jeff Witjas, who told People, "Even though Betty was about to be 100, I thought she would live forever. I will miss her terribly."
Just last week, the actress told the magazine she felt so lucky "to be in such good health and feel so good" at her age.
Article continues below advertisement
The decades-long career for the Oak Park, Ill.-born actress was not only trailblazing, but also award-winning; White is the recipient of five Primtetime Emmys, a Daytime Emmy, a Grammy, and two Screen Actor Guild Awards — in addition to a SAG Lifetime Achievement Award.
Article continues below advertisement
Though she is probably best known for her role of Rose Nylund on Golden Girls (in addition to regular roles on The Mary Tyler Moore Show, and, more recently, Hot in Cleveland), White was also a pioneer behind the camera as one of the first women to produce a sitcom, Life With Elizabeth, in which White also starred.
Born to Christine and Horace White on Jan. 17, 1922, Betty White's family moved to Los Angeles in the midst of the Great Depression when she was only a little over a year old. Though she made her career debut in a radio program when she was only eight years old, her career began shortly after her graduation from Beverly Hills High School, when she began modeling, then working as a disc jockey, and ultimately finding her home on television.
Article continues below advertisement
Regular appearances on game shows, beloved roles, and a career on TV that lasted over nine decades (earning her a Guinness World Record as the longest career in the history of the television industry), White will be immortalized as — well-deserved — member of the Television Hall of Fame.
White became an icon for a younger generation in 2009, when she not only starred in box office hit comedy The Proposal, but was also featured prominently in a Snickers campaign, which included a commercial that aired during the next year's Super Bowl (and earned the top spot, according to the Super Bowl Ad Meter).
Article continues below advertisement
Though celebrated for her work on-screen, White's impact off-camera has been illustrious as well. The animal-loving star has particularly been dedicated to animal advocacy and conservation, having first been interested in wildlife after family trips to Sierra Nevada when she was young, and early aspirations to be a forest ranger (she was drawn to performing after learning women were not allowed to be rangers at the time).
In an interview with Parade ahead of her 96th birthday, commented on her consistently positive outlook on life, saying, "I know it sounds corny, but I try to see the funny side and the upside, not the downside." When asked for tips on living a long life, filled with happiness, she had some advice.
"Enjoy life. Accentuate the positive, not the negative," she offered. "It sounds so trite, but a lot of people will pick out something to complain about, rather than say, 'Hey, that was great!' It's not hard to find great stuff if you look."
And she certainly had her own great things; she added in that interview that she also loves vodka and hot dogs — "probably in that order."