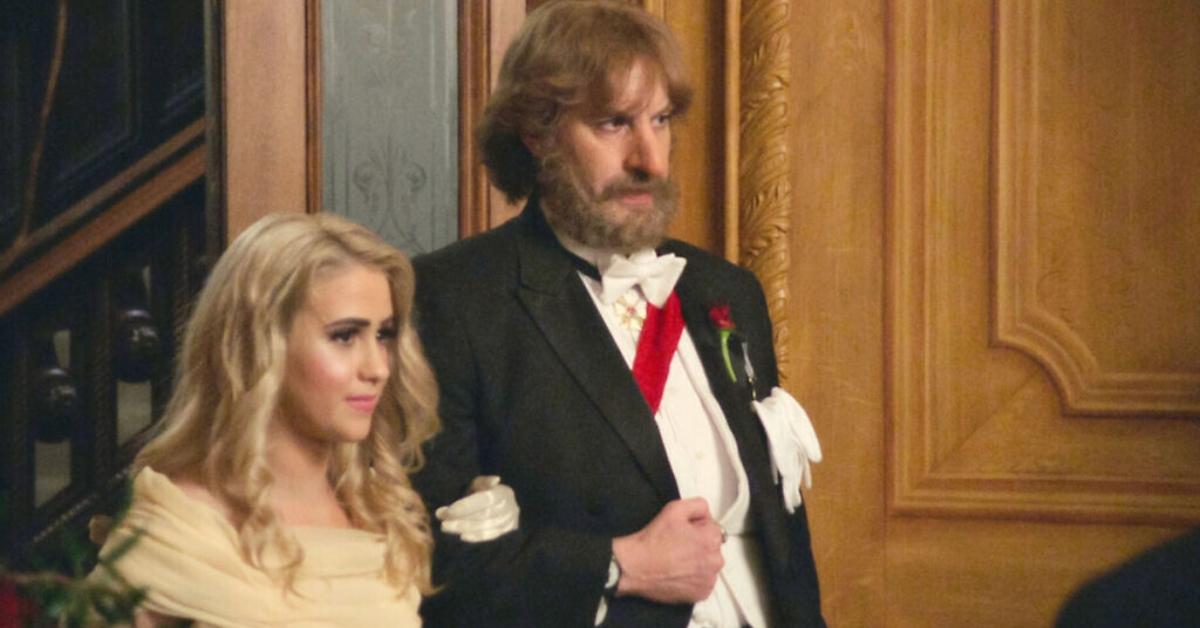 Is the 'Borat 2' Debutante Ball Scene Real? Reporter Recounts His Filming Experience
Kazakhstan television journalist Borat Sagdiyev (Sacha Baron Cohen) headed back to America in the sequel film Borat Subsequent Moviefilm: Delivery of Prodigious Bribe to American Regime for Make Benefit Once Glorious Nation of Kazakhstan. And this time, his daughter Tutar (Maria Bakalova) is tagging along (aka she hid in an industrial crate) for his next adventure.
Article continues below advertisement
In the Amazon Prime movie, Borat attempts to "gift" his unmarried 15-year-old daughter to a high-ranking political figure that is "close" to President Donald Trump.
Throughout the mockumentary, the actors are involved in some controversial pranks, such as crashing Vice President Mike Pence's rally, quarantining with alt-right republicans, and much more. One scene that certainly has audiences talking (aside from that Rudy Giuliani interview) is the debutante ball shot. So, was it real or completely fake? Keep reading to find out more!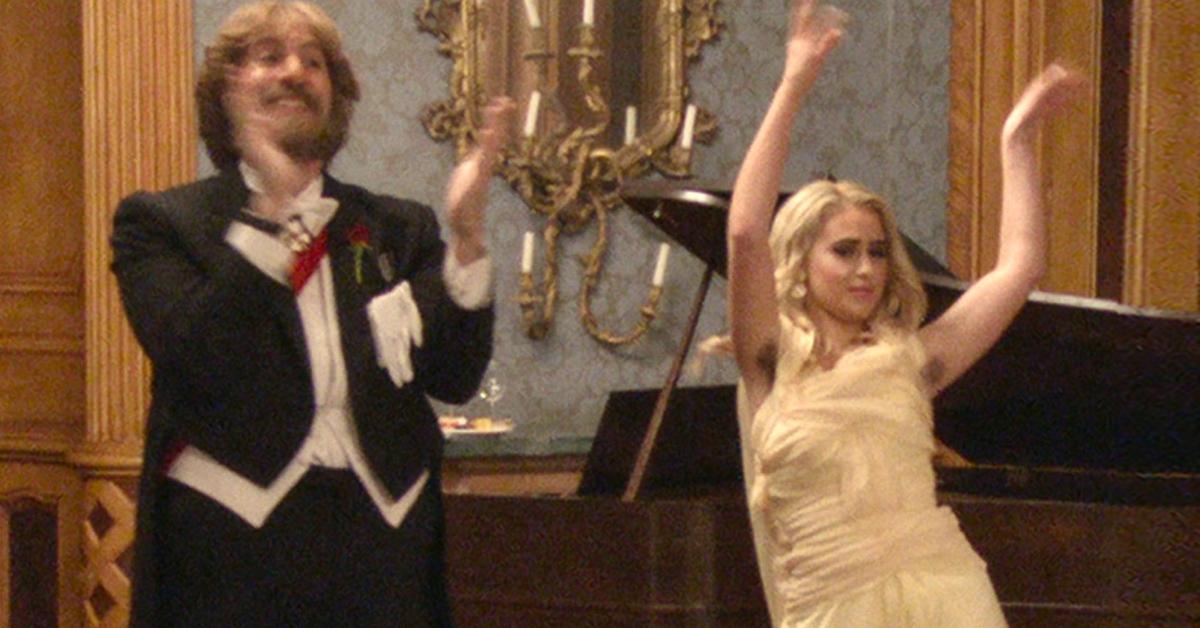 Article continues below advertisement
Was the debutante ball scene in 'Borat 2' real? Here's what to know!
In the follow-up film, Borat's daughter Tutar undergoes a makeover and the controversial figure even has his daughter attend a debutante ball to practice being a lady so he can "gift" her to the vice president. Since many people are familiar with Sacha's character of Borat, he had to disguise himself for parts of the movie.
The two attend a ball at Hay House in Macon, Ga., as Sandra Jessica Parker Drummond and Professor Phillip Drummond III. While at the father-daughter event, "Phillip" aka Borat is asking some of the dad's in the room "how much" they'd pay for his daughter. But, what really has the attendees shaking their heads is when the duo perform a synchronized dance known as the "moon blood" dance.
Article continues below advertisement
The graphic dance ends with Tutar flashing her private parts, which are covered in fake blood. Yes, it appeared to the attendees of the party that Tutar was on her menstrual cycle. So, were the seemingly horrified guests aware that they were being filmed and that this was a joke? Well, not necessarily ...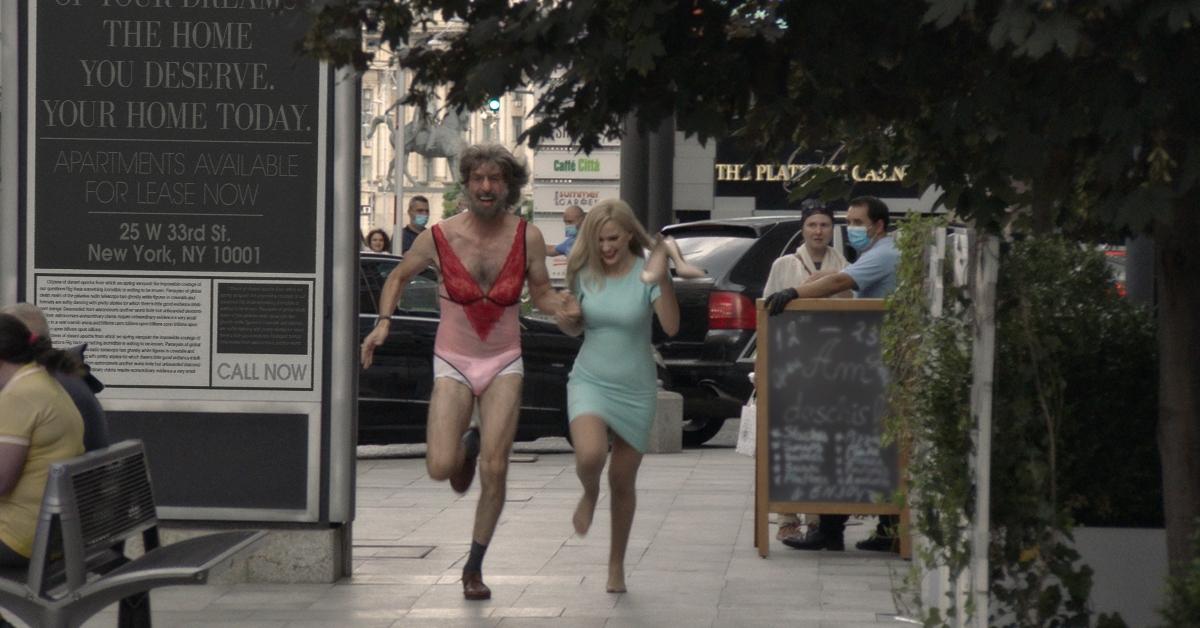 Article continues below advertisement
According to Hay House operations manager Cliff Sims, the shoot was reportedly booked under "false pretenses" (via Vanity Fair). "It was not discussed or approved by the Macon Film Commission," Sims told a local television station. Adding, "What was discussed with the production company during the initial rental is not what happened or transpired on site."
Apparently, the producers claimed (via VF) that they were filming a coming-of-age story and had asked locals to participate in the shoot as extras.
Article continues below advertisement
Attendees at the debutante ball in 'Borat 2' were reportedly paid $100.
One attendee of the Hay House event detailed in a published article what transpired during the Georgia shoot. Monroe County reporter Will Davis wrote that extras were paid $100 per person to dress up and attend the dance. Before being picked as an extra, people were asked to take an online quiz, which asked the potential guests if they could recognize the comedian.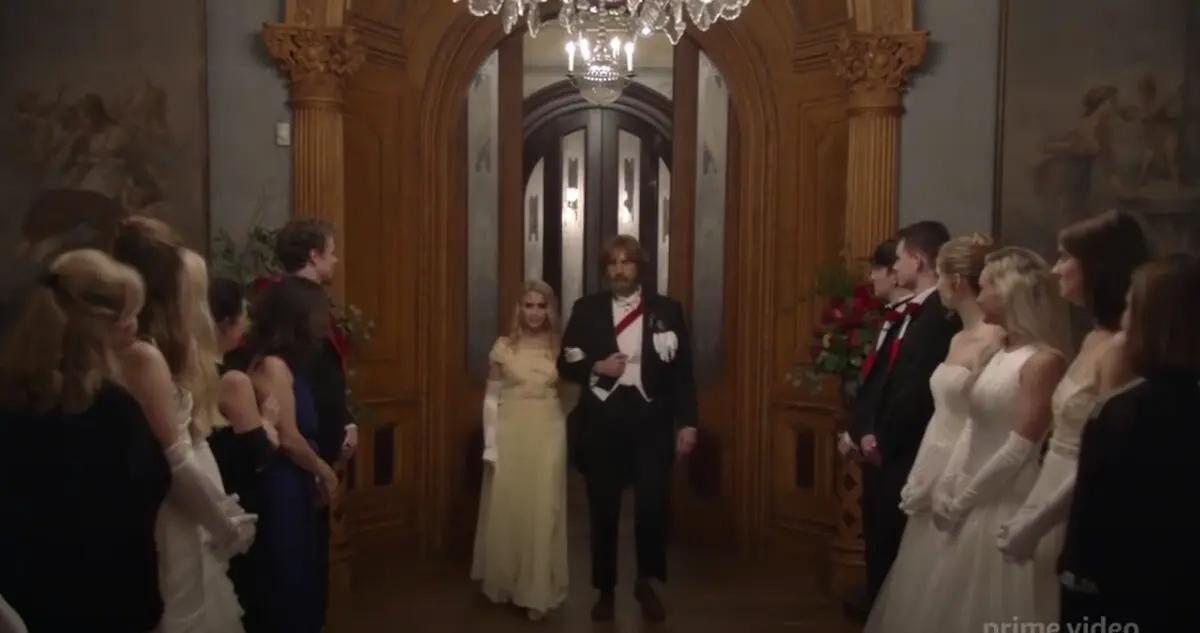 Article continues below advertisement
"My friend had discovered that everyone on our Team B were those who could not identify Cohen in the online test," he noted, explaining that extras were split into two teams.
"The producers announced that our Georgian guests wanted to complete the night by performing an Eastern European folk dance for us. They began dancing side by side in synch when suddenly the 'daughter' lifted her hoop skirt, gyrating and revealing no underwear," he wrote.
Davis continued: "That's when all of us who were sober marched to the checkout desk, demanded our phones back and hit the road. My precious daughter and I walked out into the cool Macon night with mouths agape wondering what had just happened."
Like many unsuspecting people in the movie, while they knew cameras were rolling, they certainly didn't have any clue what was actually about to transpire.
You can now stream Borat Subsequent Moviefilm on Amazon Prime.