Sacha Baron Cohen Hasn't Lost a 'Borat' Lawsuit Yet, and Here's Why
How does Borat get consent? Read about how Sacha Baron Cohen's character from the 'Borat' mockumentaries dupes so many celebrities.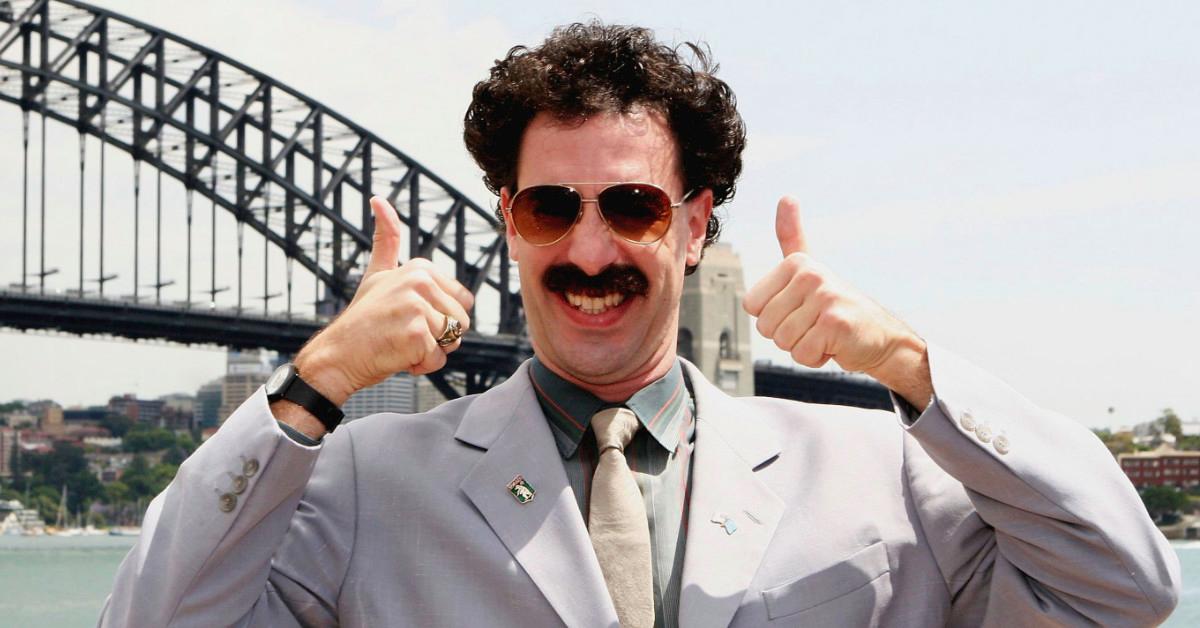 Sacha Baron Cohen is the star of Borat Subsequent Moviefilm — the Jason Woliner-helmed sequel to the 2006 film Borat: Cultural Learnings of America for Make Benefit Glorious Nation of Kazakhstan — but it's Rudy Giuliani who's making headlines for the mockumentary after being filmed putting his hand down his pants while alone in a hotel room with a female interviewer.
Article continues below advertisement
Giuliani, an attorney for Donald Trump and a former New York City mayor, claims he was tucking in his shirt, but the scandalous news story has fans wondering how the fake Kazakhstani journalist Borat gets consent for his interviews … and how Sacha and the other filmmakers don't get sued!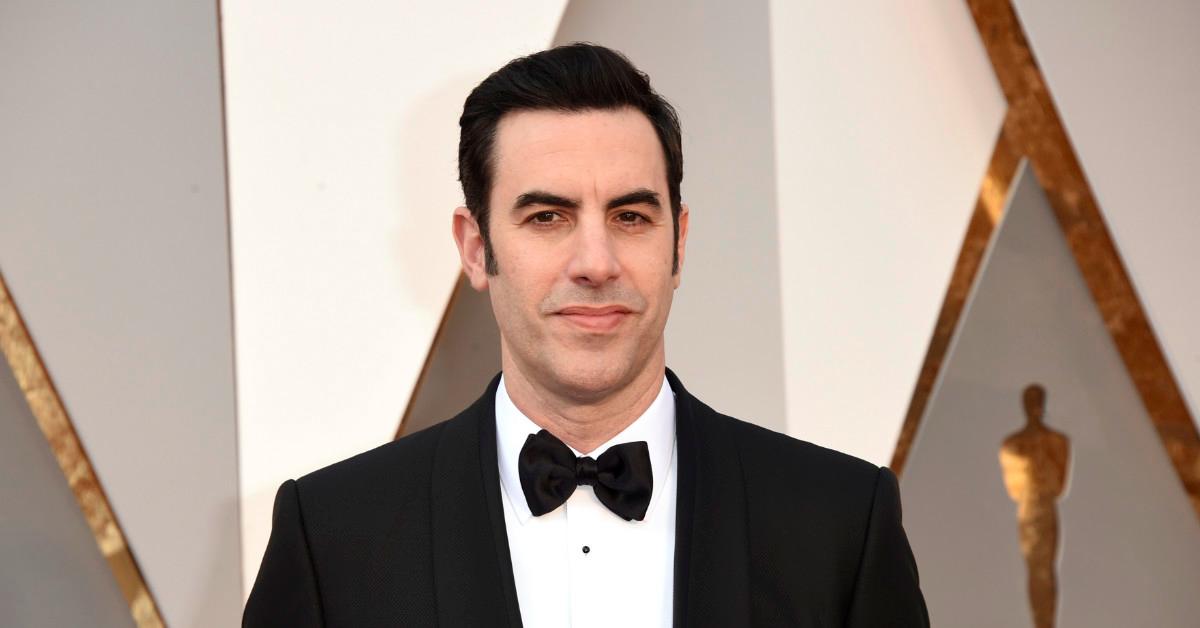 Article continues below advertisement
How does Borat get interviews?
From Da Ali G Show to Who Is America? to the Borat films, Baron Cohen has a long history of landing high-profile interviews by reaching out to his targets in character, often with credentials from fictitious but officially registered companies, as The Washington Post reports.
Former presidential candidate Pat Buchanan, who famously said that Saddam Hussein was "using BLTs on the Kurds" during a Da Ali G Show interview, told Slate in 2004 that Baron Cohen's outreach "seemed very legitimate."
Article continues below advertisement
How does Borat get consent?
Article continues below advertisement
The document reads, in part: "The Participant agrees that any rights that the Participant may have in the Film or the Participant's contribution to the Film are hereby assigned to the Producer, and that the Producer shall be exclusively entitled to use, or to assign or license to others the right to use, the Film and any recorded material that includes the Participant without restriction in any media throughout the universe in perpetuity and without liability to the Participant, and the Participant hereby grants any consents required for those purposes."
The contract also mandates that the participant "specifically, but without limitation, waives, and agrees not to bring at any time in the future, any claims against the Producer, or against any of its assignees or licensees or anyone associated with the Film, that include assertions of … fraud (such as any alleged deception or surprise about the Film or this consent agreement)."
Article continues below advertisement
How does Borat not get sued?
Baron Cohen is protected by Hollywood lawyers armed with airtight consent forms and "appearance releases," according to USA Today. Which is how he's been able to avoid getting sued so far.
Article continues below advertisement
Zachary Elsea, an attorney at the entertainment and intellectual property law firm Kinsella Weitzman Iser Kump & Aldisert, tells the newspaper that Baron Cohen has reigned victorious in court cases so far. "The agreements and standard waivers usually bar lawsuits at an early stage, usually they're tossed at the motion-to-dismiss stage and few make it past that," he says. "I'm not aware of anyone getting a money judgment over any of Cohen's antics."
In fact, Baron Cohen has been sued multiple times since the original Borat film, and he hasn't lost a case yet, USA Today reports. "Sacha Baron Cohen is very smart. He knows what he's doing, he's been through all this before," says entertainment lawyer Nicole Page, a partner at the New York law firm Reavis Page Jump. "If he's been sued that many times and won, then someone is getting something right."