'Borat' Toes the Fine Line Between Reality and Fiction
Is 'Borat' real or staged? It's a little complicated. Here's what you need to know about how 'Borat' is made. Keep reading for details!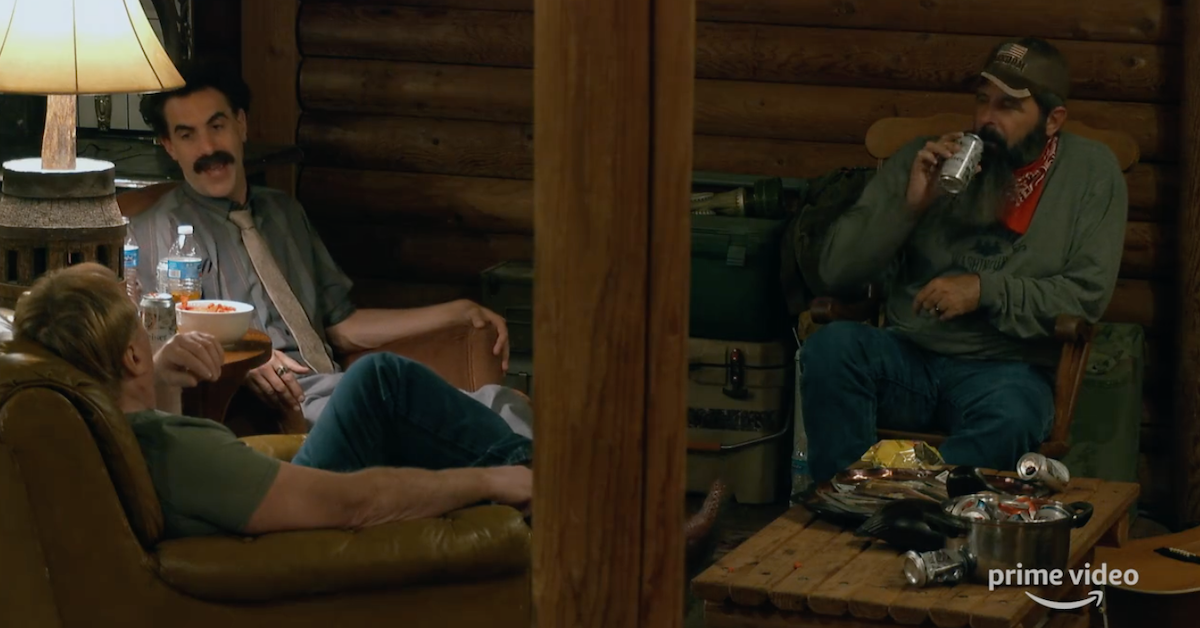 Kazakhstani journalist Borat Sagdiyev's first visit to the United States of America seems like a distant dream from a more innocent time.
Descending on unsuspecting Americans back in 2006, Sacha Baron Cohen unleashed a new kind of mockumentary that revealed the prejudices and the kindness of everyday Americans as they interacted with what they saw as a bumbling idiot from a foreign land.
Article continues below advertisement
Now, Borat is back with a sequel, Borat Subsequent Moviefilm: Delivery of Prodigious Bribe to American Regime for Make Benefit Once Glorious Nation of Kazakhstan, and he's on a quest to deliver a very special present to the president.
But with Borat now being a more recognizable face to the American public, many fans are wondering just how he manages to pull off his signature pranks without being recognized. Which lead us to the question: Is Borat actually staged?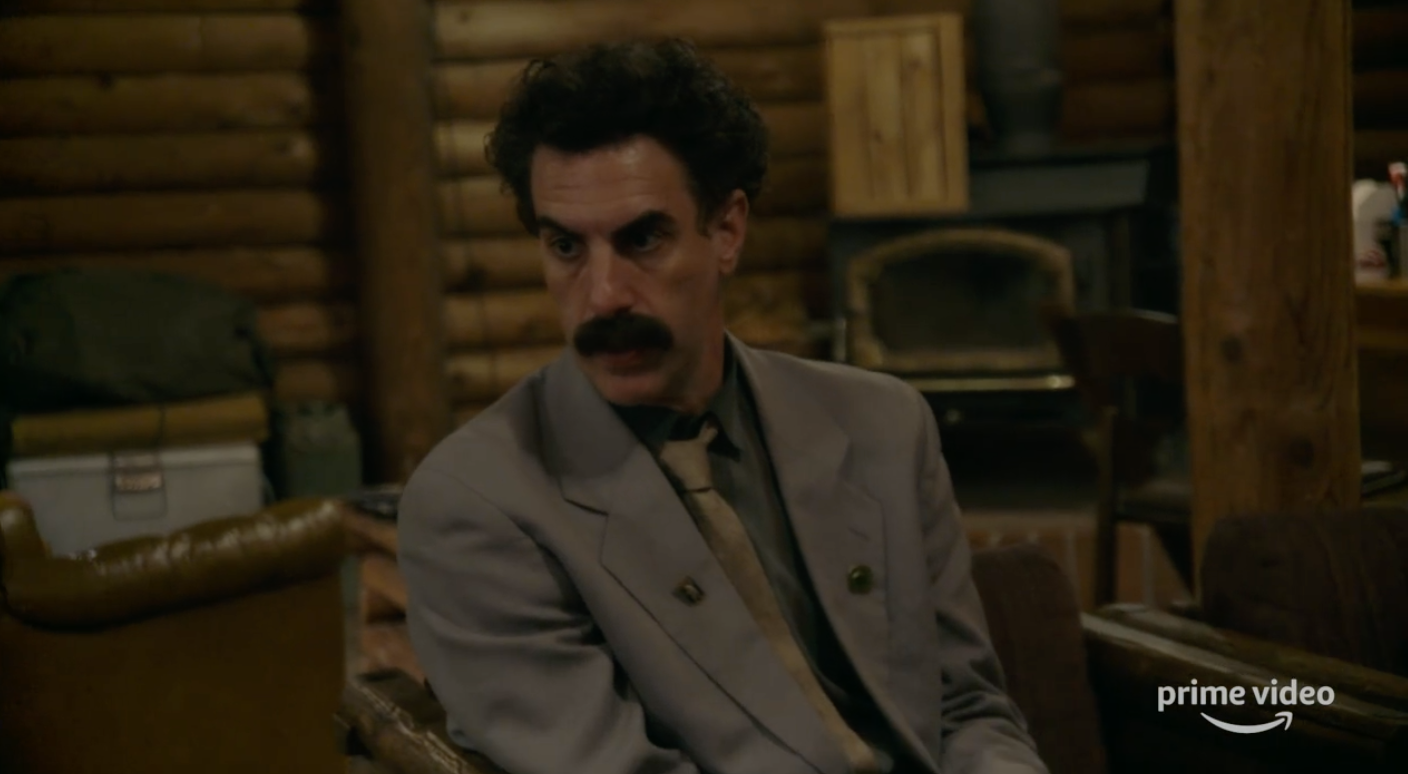 Article continues below advertisement
Are 'Borat' and the 'Subsequent Moviefilm' staged?
Borat Subsequent Moviefilm sees its titular character, Borat, travel around the U.S. as he attempts to present his daughter Tutar as a gift to the president of the United States. But since Borat got himself in a little trouble with Donald Trump during the first movie (he was filmed trying to take a poo in front of Trump Tower), his plan shifts to presenting his daughter to one of Trump's close aides, like Mike Pence (or Rudy Giuliani).
When the first Borat film was released back in 2006, the studio production notes from 20th Century Fox said that "there was no script" for the film. However, a quick look at the movie's credits revealed that the "unscripted" movie had no fewer than four listed screenwriters, including the film's star, Sacha Baron Cohen.
Article continues below advertisement
After the movie's release, during a question and answer session at the Writers Guild of America, Sacha revealed that 80 percent of the movie had scenes that the writers "set out to accomplish."
Sacha explained that the writers created the script by imagining the many ways each scene could play out and asking the question, "What do we want it to look like?"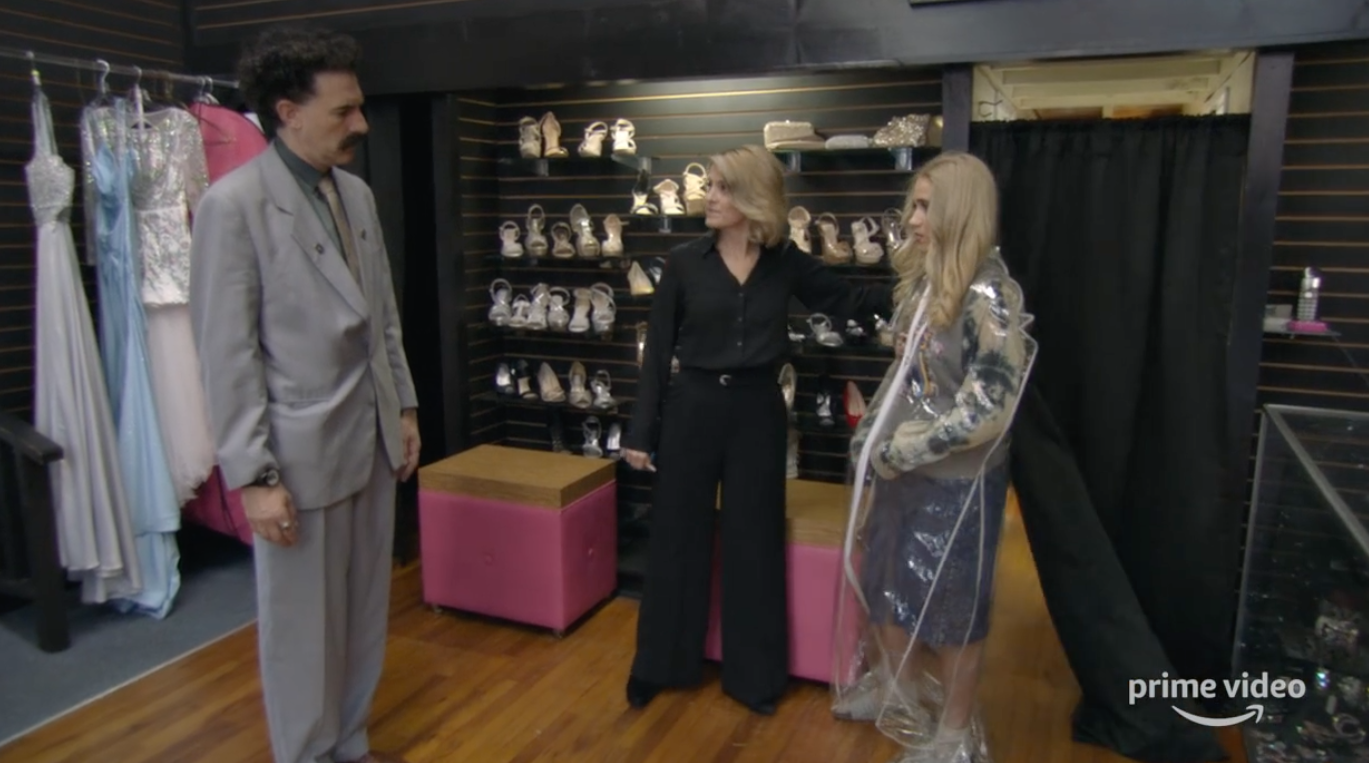 Article continues below advertisement
"The principle that we use is we go in as scripted as possible," Sacha explained of the writing process. "But then you've also got to be prepared to throw everything away if new opportunities present themselves." The written script also helps the filmed material come together in post-production in terms of a plot and how the story melds together with Borat's antics in the world.
What ended up on film for the first movie, Sacha said, was remarkably close to the 60-page script they came up with. And to ensure the studio wouldn't know what they were up to either, they submitted a five-page outline to 20th Century Fox, which claimed that the movie was "an experiment — a new form of filmmaking for an age in which reality and entertainment have become increasingly intertwined."
Article continues below advertisement
To be fair, the experiment worked. Sacha and his fellow-screenwriters were even nominated for an Oscar for Best Adapted Screenplay, so it's only natural that the team decided to rely on their tried-and-true formula for the movie's second installment.
Like it's predecessor, Borat Subsequent Moviefilm is semi-scripted, and the sequel will focus around Borat and his daughter's journey through America as the team behind the scenes orchestrates a number of scenarios in the "real world."
Borat Subsequent Moviefilm premieres on Oct. 23 on Amazon Prime.