Was 'Borat' Really Filmed in Kazakhstan? Surprising Details About the Mockumentary
Was 'Borat' really filmed in Kazakhstan? Plus, here's why the villagers and Kazakh's do not care for Sacha Baron Cohen's comedic character.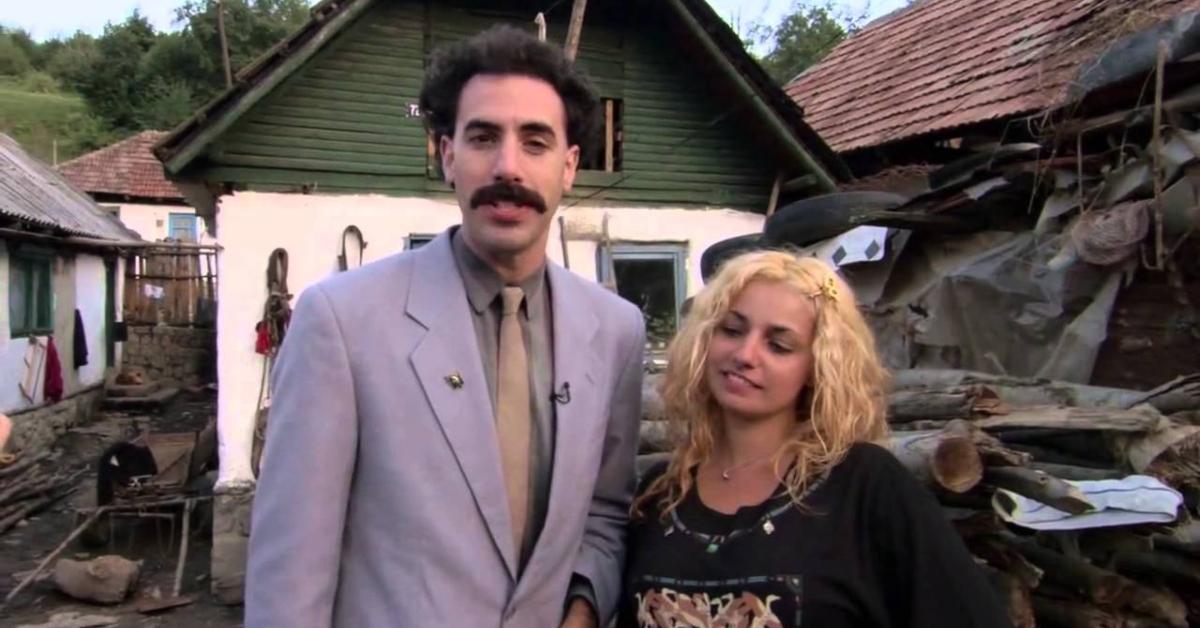 His name is Borat... and he's coming back to America.
Sacha Baron Cohen once again dons the mustache, suit, and accent nearly 15 years later for the film Borat Subsequent Moviefilm: Delivery of Prodigious Bribe to American Regime for Make Benefit Once Glorious Nation of Kazakhstan aka Borat 2.
Article continues below advertisement
The mockumentary film follows the Kazakhstan journalist (Cohen) as he and his daughter head to the United States in the midst of the coronavirus (also known as COVID-19) pandemic and the political divide happening in America with the upcoming 2020 presidential election. In the trailer, we see Borat attempt to gift his daughter to Vice President Mike Pence and even quarantine with alt-right republicans.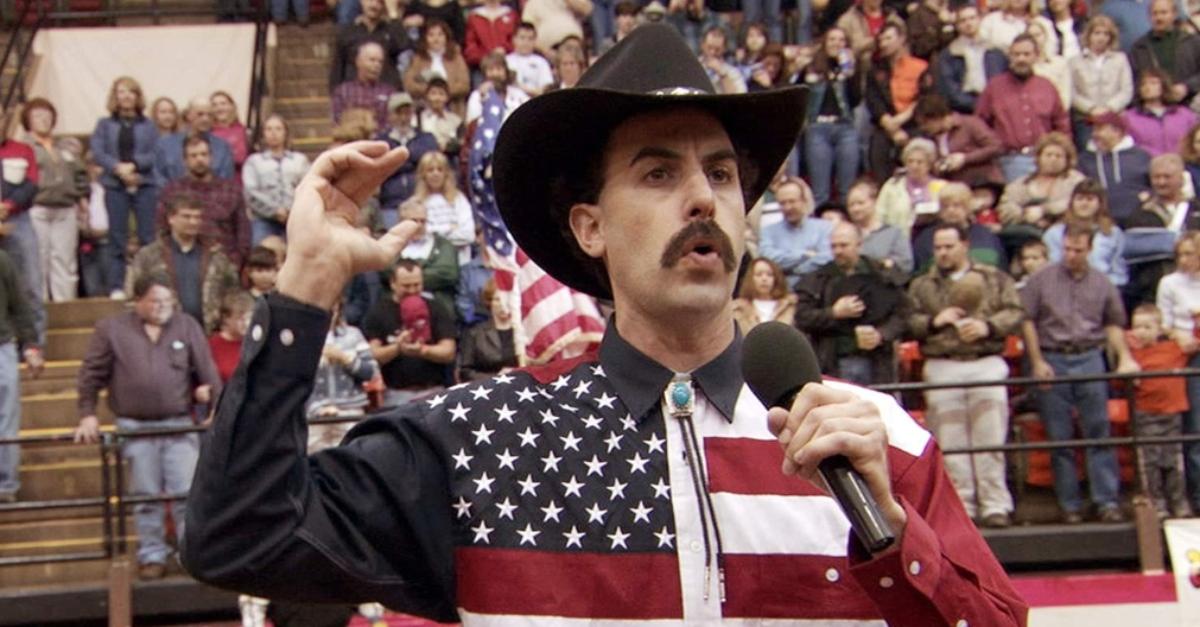 Article continues below advertisement
The second installment of the controversial film is already prompting headlines.
While audiences know that some of the film was shot in Los Angeles, Greenville, and other locations across the U.S., viewers are questioning if the scenes in Borat's village were actually filmed in Kazakhstan. Keep reading to find out more.
Was 'Borat' really filmed in Kazakhstan?
In 2006, the film opened with the TV personality showing viewers around his "home" and his village in the country of Kazakhstan. But, according to the Dailymail, Borat was not filmed in Kazakhstan, but in a small Romanian village known as Glod.
With only 1,000 residents, no sewage or running water, the townspeople portrayed in the first film were reportedly not privy to the inside jokes that were being made at their expense.
Article continues below advertisement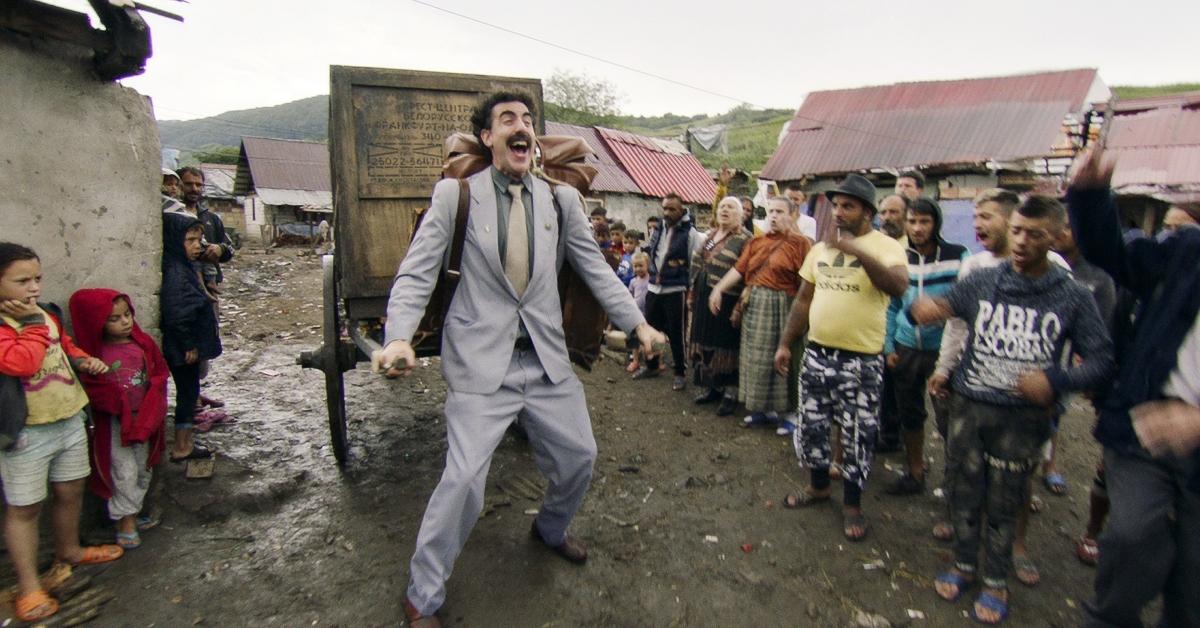 Overall, Borat's sister aka "number 4 prostitute in all of Kazakhstan," the town abortionist, and etc., were reportedly natives who were paid just three euros to appear on-screen.
Following the film's release, a lawsuit was reportedly filed against 20th Century Fox and Sacha for how they were portrayed in the film. With many Glod residents reportedly upset, it is unlikely that the comedic actor returned to shoot Borat 2 scenes there.
Article continues below advertisement
The people of Kazakhstan do not like Borat. Period.
When audiences became aware of "Borat," Kazakh's were not so thrilled about how their country was being portrayed. Kazakh government spokesman Roman Vassilenko told ABC News in 2006, "Mr. Cohen could not have been more wrong when he chose Kazakhstan as a home country for his mythical, misogynist and anti-Semitic reporter." Adding, "I am offended and the people of Kazakhstan are offended by the choice."
Article continues below advertisement
While the comedic actor has been praised for the return of his iconic character, not everyone is thrilled. "This movie (although I wouldn't call this a movie) is an absolute disgrace to my country and my people. Some of you may find it funny or as joke, but TO US, the citizens of Kazakhstan, it really hurts our feelings," one person commented on Sacha's Instagram page.
The social media user continued: "As a country that is not so much famous among other nations, we work hard to earn recognition in the world. We don't want to be recognized [because] of Borat, bc everything in the movie is NOT TRUE. I don't want to be asked every time I introduce myself if everything in the movie is real and we live in that bad conditions. ... That's why before praising something double check if it doesn't hurt anyone else."
Borat 2 premieres on Amazon Prime on Oct. 23.