The Babysitter Is the Hero of 'Borat 2' — but Was Jeanise Jones in on the Joke?
'Borat 2' started streaming on Amazon Prime Video on Oct. 23, and viewers fell in love with the babysitter. Learn more about Jeanise Jones.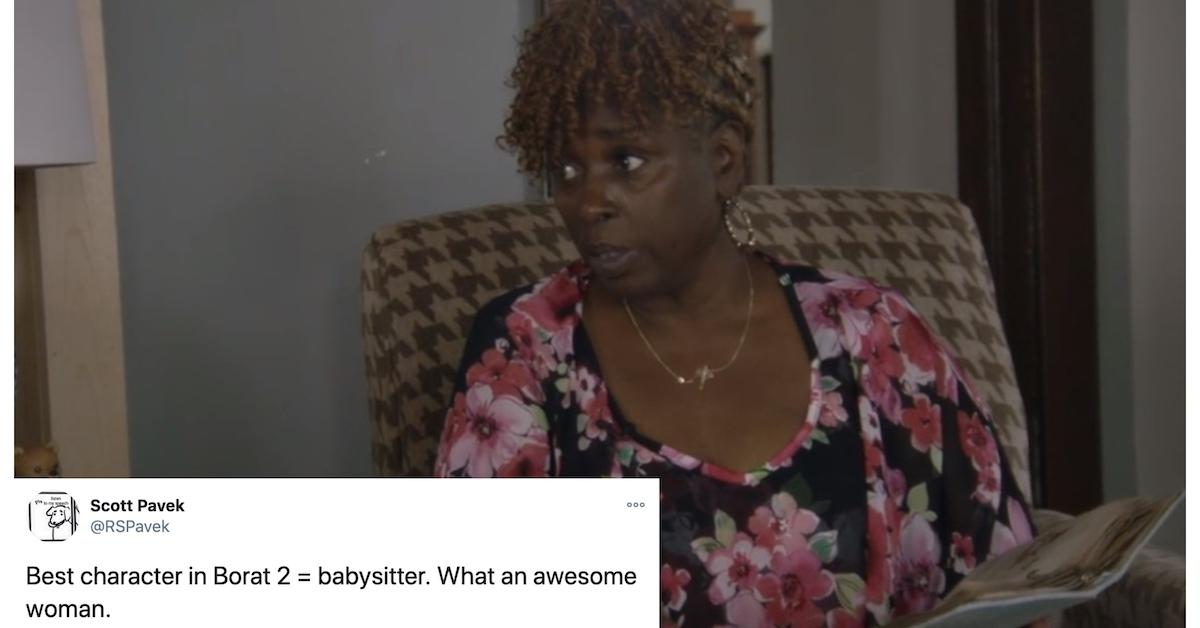 The wait is finally over! On Oct. 23, Borat Subsequent Moviefilm dropped on Amazon Prime on Oct. — and based on the social media reactions, viewers were not disappointed. Along with sharing their delight over the hilariously cringe-worthy pranks that were pulled off in the film, there was a consensus about the hero of Borat 2: the babysitter.
Article continues below advertisement
In the sequel of the cringe-inducing mockumentary, Sacha Baron Cohen reprised his role as Borat Sagdiyev, a reporter from Kazakhstan, who returns to the U.S. once again — but this time to present his daughter Tutar (Maria Bakalova) as a gift to Vice President Mike Pence.
The full title of the movie explains its plot perfectly, but man is it a doozy: Borat Subsequent Moviefilm: Delivery of Prodigious Bribe to American Regime for Make Benefit Once Glorious Nation of Kazakhstan.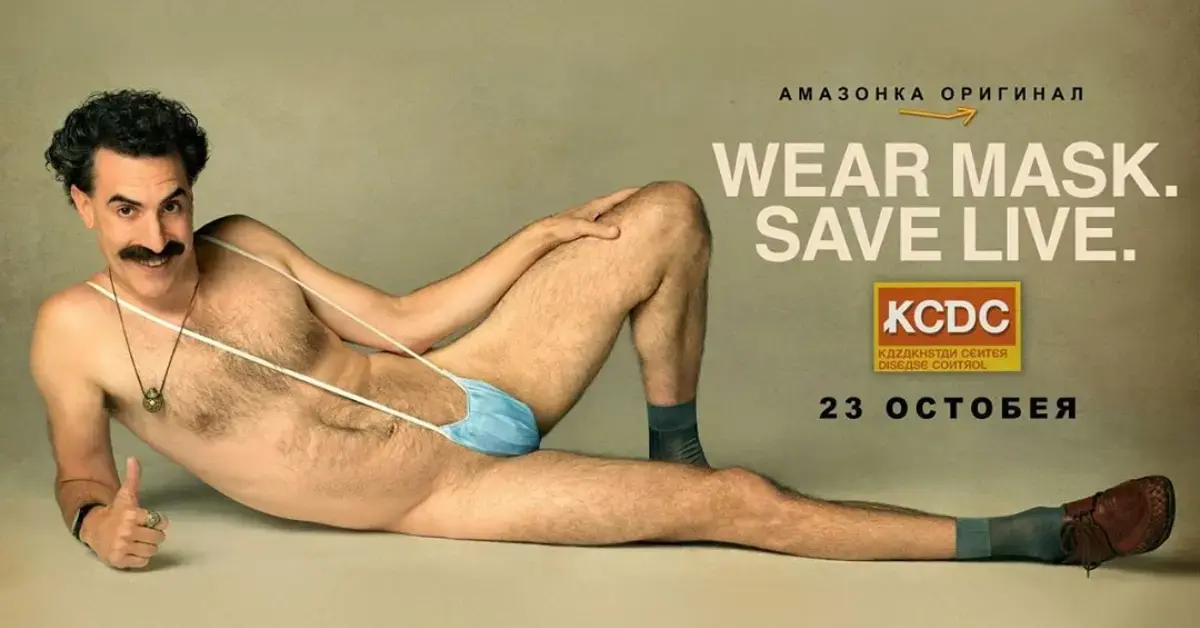 Article continues below advertisement
Viewers fell in love with the babysitter in 'Borat 2.'
In the film, Borat takes Tutar to a plastic surgeon to get breast implants. But when finds himself short on cash, he gets a job and then takes his 15-year-old daughter to a babysitter while he's away. Enter: Jeanise Jones.
Jeanise, a Black woman who is obviously shocked by how Borat treats Tutar — which includes using a clicker and treats to reinforce Tutar's good behavior, instructing Jeanise to give her water from a dog bowl, and leaving a ball and chain to make Tutar feel "safe."
Tutar's babysitter gently reasons with the teenager that women are perfectly capable of things like reading and driving, and that their "vagines" won't bite them or eat them whole if touched.
"I mean, I understand what you're saying, that your daddy told you that, but that's not the real world," Jeanise tells her.
Article continues below advertisement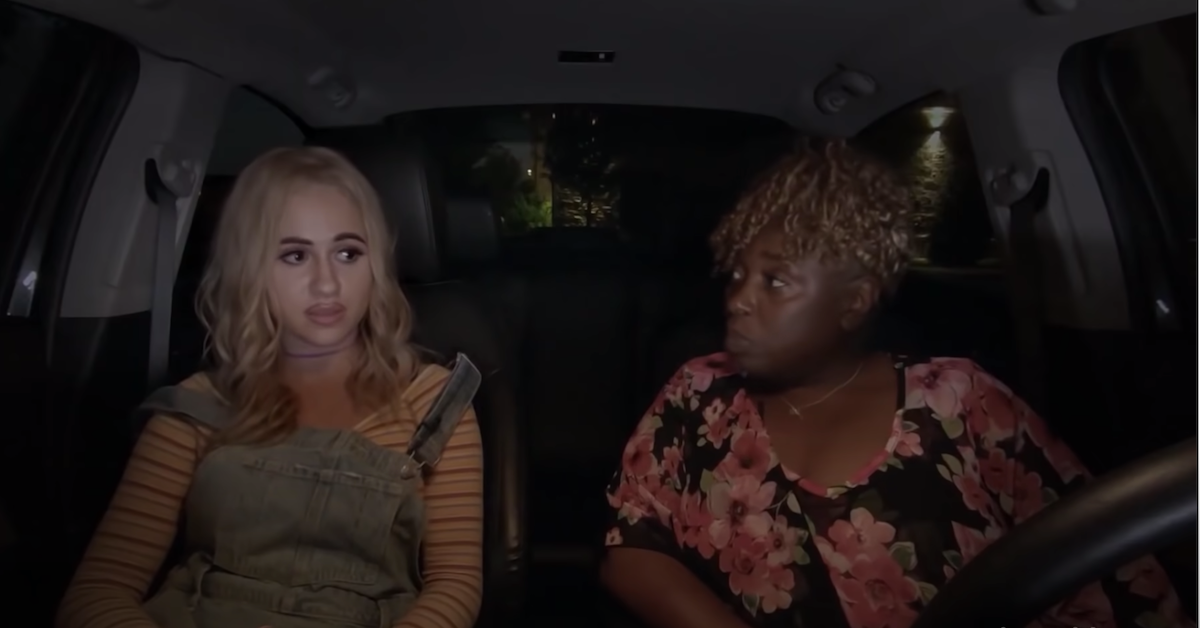 One of the most endearing moments, however, came when Jeanise told Tutar that she was beautiful exactly the way she was — and that she didn't need plastic surgery if she didn't want to have it.
"I don't think you need to do that because you're pretty and you're young, and any man should like you as you are," the caring babysitter told her. "You shouldn't want to be anyone else but yourself."
Article continues below advertisement
In a more hilarious portion of their heart-to-heart, Jeanise explained to Tutar that having enormous "titties" wouldn't help her to swim. The babysitter then asks the teen to look in the mirror.
"I don't see anything on your body or on your face that needs to change," Jeanise tells her. "I want you to be happy, but I wish you would just think about some of the stuff I said. Think about going to school. Use your brain. Because your daddy is a liar, OK?"
Article continues below advertisement
Twitter seems to agree: Jeanise Jones is the hero of 'Borat 2.'
One Twitter user wrote, "I wasn't expecting Borat 2 to have a moral compass, but Jeanise Jones is the first hero to ever emerge from a Sacha Baron Cohen setup."
Article continues below advertisement
Article continues below advertisement
Viewers couldn't quite decide whether the babysitter in Borat 2 was in on the real identity of Borat and Tutar — but ultimately it seemed they didn't care either way.
"My new hero is Jeanise Jones, the babysitter in the new Borat movie!!!!!" one person tweeted. "Black women are always saving the day! Scripted or not, she definitely played her role!!!"
Article continues below advertisement
Although Jeanise Jones seems to have a Facebook account, not much information about her is publicly available. We can't wait to see if she ends up speaking about her experience in Borat Subsequent Moviefilm — along with whether she was aware of what the footage would be used for. Either way, Jeanise Jones is absolutely a national treasure.