Brad Pitt and Jennifer Aniston's Relationship Today Is Honestly #ExGoals
They were once an early 2000s dream couple. But after their 2005 split, how is the relationship between Brad Pitt and Jennifer Aniston today?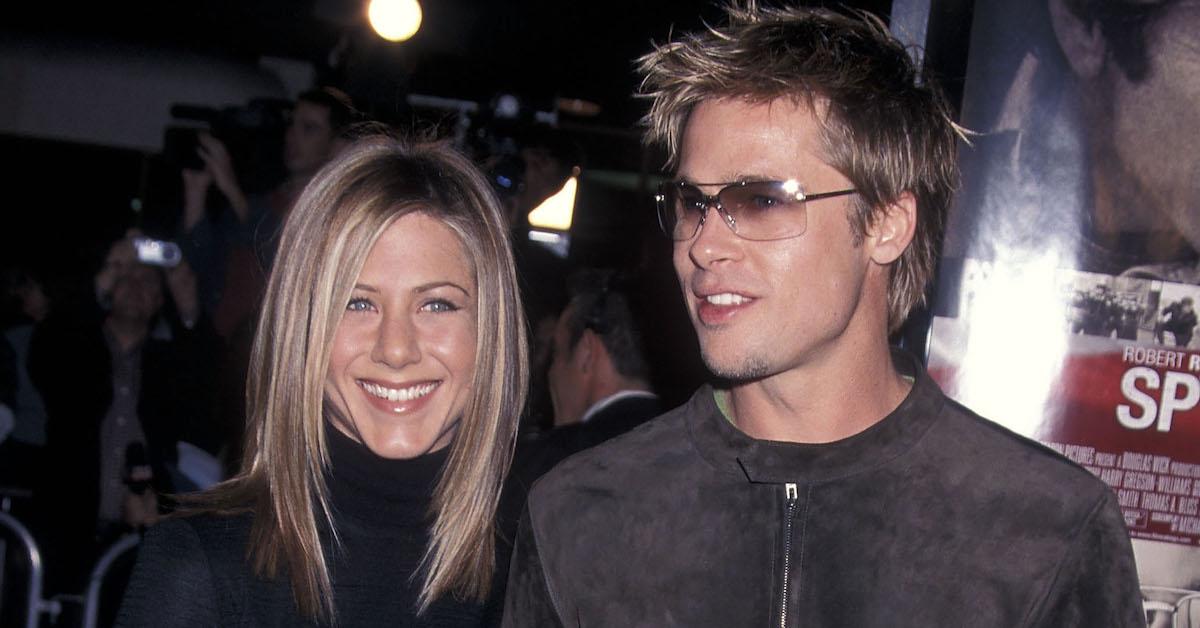 Back in the early 2000s, Brad Pitt and Jennifer Aniston were the hottest celebrity couple out there. Jennifer was at the height of her Friends fame and Brad was, well, Brad Pitt — a heartthrob action movie star. Although their marriage didn't work out in the long run — and there were definitely some hurt feelings, considering Brad met Angelina Jolie when he and Jen were still married — Brad and Jen are now close friends.
Article continues below advertisement
Let's take a deep dive into their iconic coupledom to see where Brad and Jen stand today. Because to be completely honest, their connection now is seriously admirable.
Brad Pitt and Jennifer Aniston were an iconic late '90s/early 2000s couple.
The celebrities were set up by their agents, which is basically a Hollywood fairytale. Brad and Jen made their first public appearance together on the red carpet for the 1999 Emmy Awards. After announcing their engagement by crashing the stage at a Sting concert in November 1999, they tied the knot on July 29, 2000.
Article continues below advertisement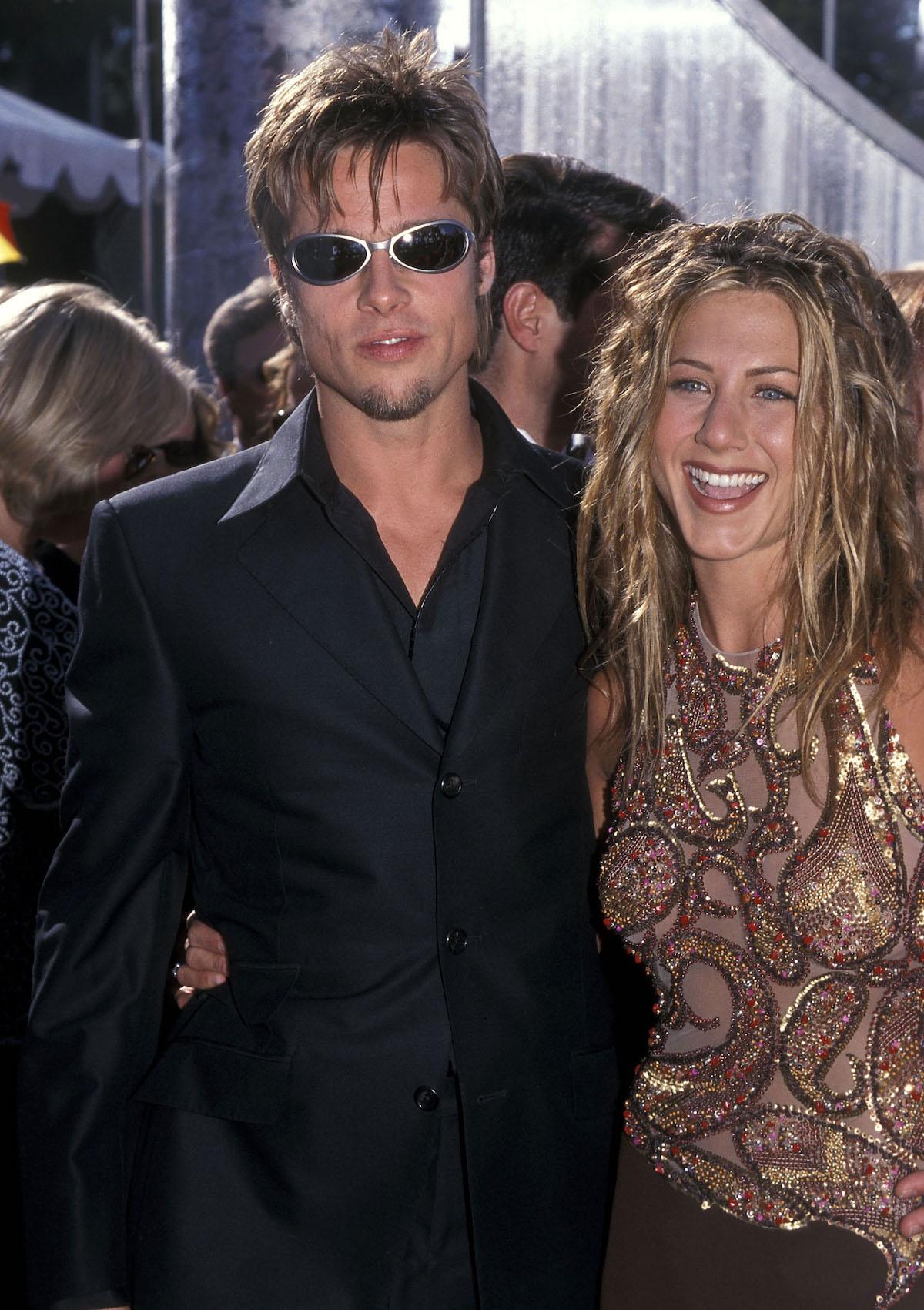 In January 2005, Brad and Jen broke the collective hearts of a nation when they announced they were separating. There was speculation that the Brad / Jen split happened as a result of Brad and Angelina Jolie falling in love on the set of Mr. and Mrs. Smith. However, they appeared to shut down these rumors in a joint statement to People.
Article continues below advertisement
"We would like to announce that after seven years together we have decided to formally separate," Jennifer and Brad explained. "For those who follow these sorts of things, we would like to explain that our separation is not the result of any of the speculation reported by the tabloid media. This decision is the result of much thoughtful consideration. We happily remain committed and caring friends with great love and admiration for one another. We ask in advance for your kindness and sensitivity in the coming months."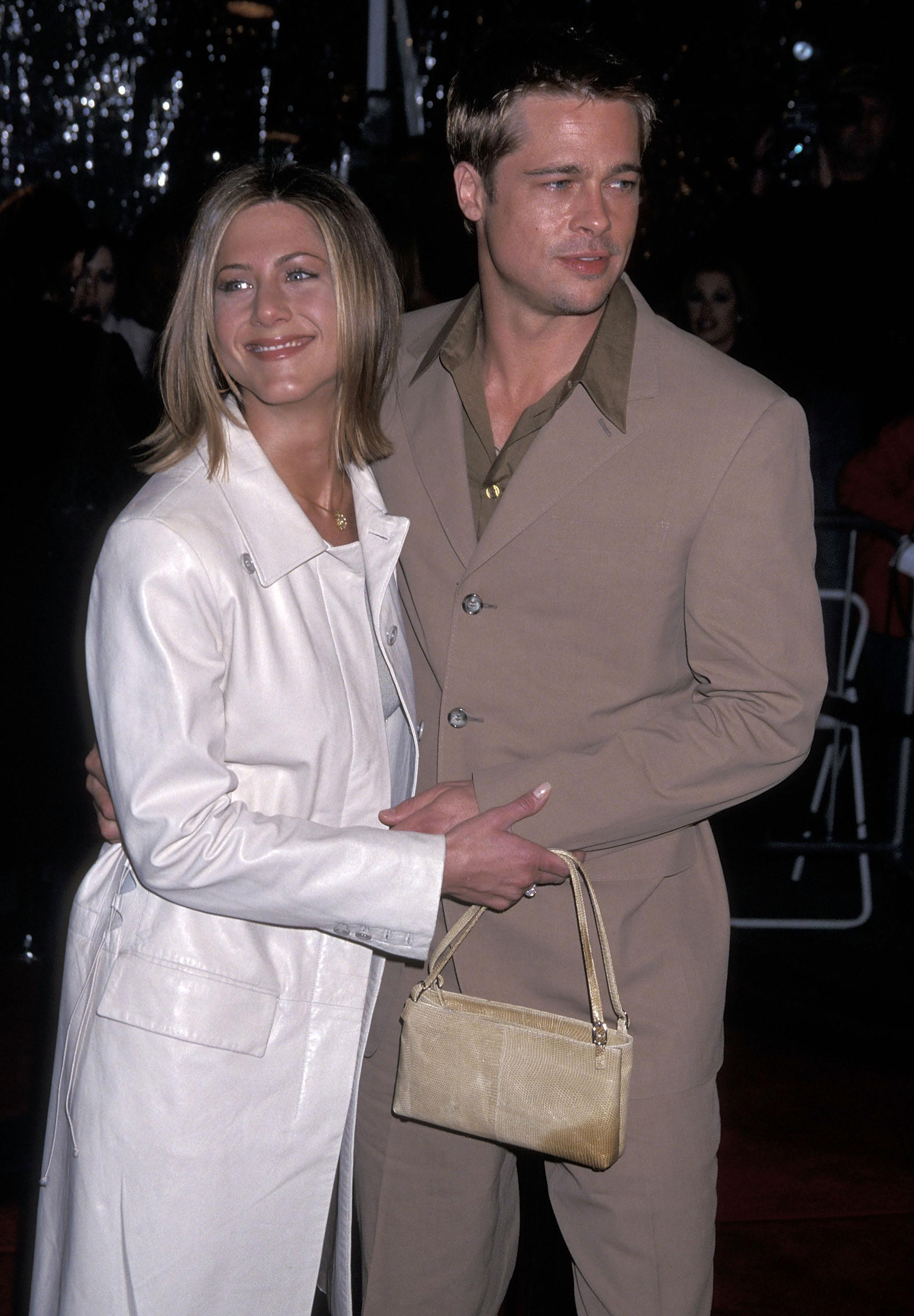 Article continues below advertisement
Brad Pitt and Jennifer Aniston are now close friends.
For a while there, it didn't seem that Brad and Jennifer had much of a relationship at all — which made sense, considering Brad was married to Angelina and Jennifer was married Justin Theroux. However, not long after both Brad and Jennifer found themselves single at the same time, they seemingly rekindled their friendship.
Article continues below advertisement
In January, Jennifer and Brad "reunited" at the 2020 Golden Globes. Jennifer was nominated for Best Actress for The Morning Show and Brad ending up winning Best Supporting Actor for Once Upon a Time in Hollywood.
"I'll run into Jen; she's a good friend. The second most important reunion of her year," Brad told ET on the red carpet ahead of the awards show.
Article continues below advertisement
Brad also made Jennifer laugh during his acceptance speech at the 2020 SAG Awards when he made a joke about marriage. "Let's be honest, it was a difficult part — a guy who gets high, takes his shirt off, and doesn't get along with his wife," Brad said, before cameras cut to a sniggering Jen.
Article continues below advertisement
The former couple was spotted congratulating one another backstage at the SAG Awards, as well — which resulted in the photo below.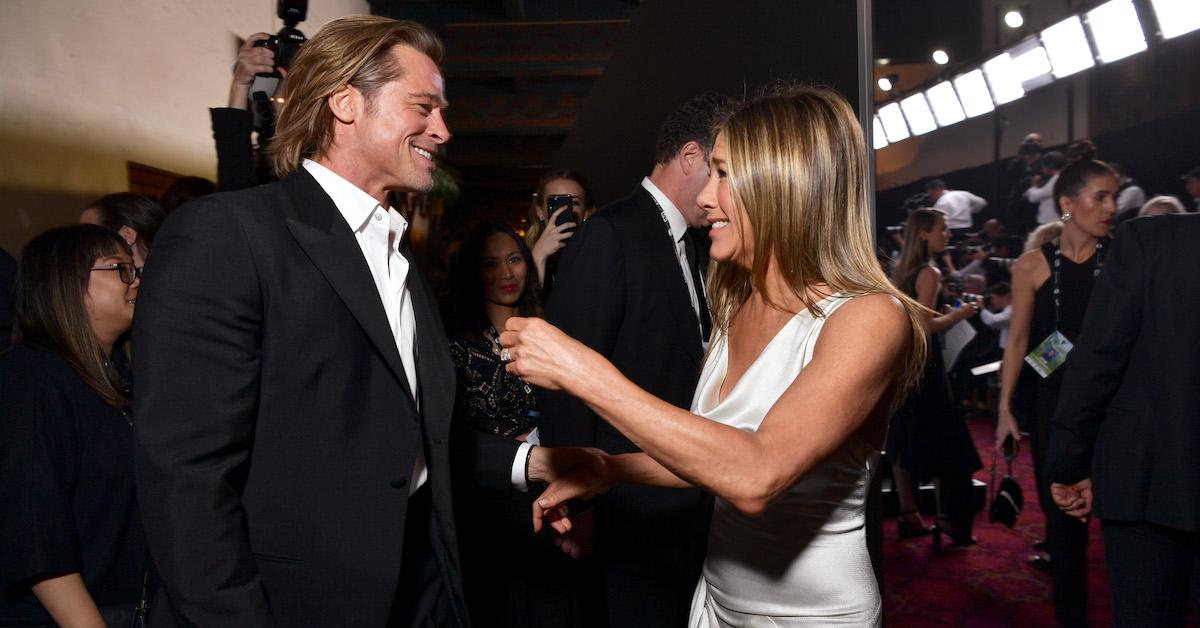 Article continues below advertisement
A source told Us Weekly in December that Jennifer and Brad "have a wonderful connection that might seem flirtatious at times." The source continued, "They dig each other's sense of humor and have an infectious energy when they're together, but they insist things are purely platonic and nothing more than that."
"It took a while for Jen to heal and for Brad to stop feeling bad for how he left her back in 2005," the source added. "This is something they've taken their time with, and they're well aware of the hysteria around their relationship among their fans ... Their bond is solid. They've come a really long way."
Kudos to Brad and Jen for forming such a special friendship in light of their complicated past — they are truly #ExGoals.