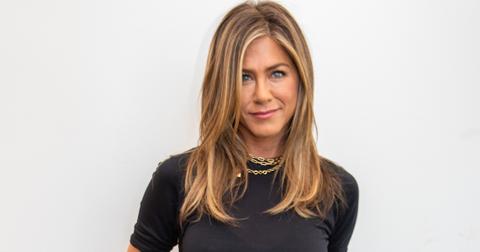 Jennifer Aniston Got an Instagram and Could We BE Any More Excited?
By Lizzy Rosenberg
This is not a drill, people: Friends actress Jennifer Aniston has finally made an Instagram account, and in total Gunther fashion, all of us are about to be watching her every move.
Will Jen post "how you doin"-worthy mirror selfies and fashion snapshots like the gorgeous goddess she is? Will she post recipes and workouts? Nobody knows, but based on her first post, it looks like her Instagram account is going to be everything I have personally ever wanted.
... Isn't that just "kick you in the crotch, spit on your neck" fantastic?
Oh, indeed. Despite voicing her previous hesitations regarding Instagram, Jen is finally embracing the modern age, at long last. That's right — after way too long, she's buckled down and joined the social media app... and IDK about you, but it's a total dream come true.
The 50-year-old actress' IG bio reads, "my friends call me Jen," and Ohhhh. My. God. Her first-ever post was seriously fantastic.