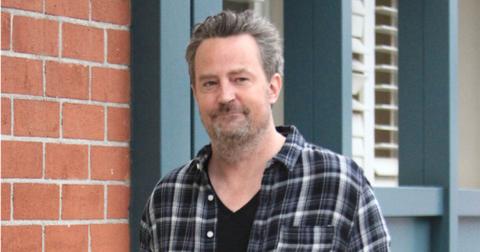 Has Matthew Perry Found His Lobster? Meet the 'Friends' Star's New GF
By Abi Travis

Feb. 17 2020, Published 1:30 p.m. ET
While some of us have been mourning the loss of Friends for more than 15 years (can you believe that show ended more than 15 years ago?!), others of us have tried to keep Rachel, Ross, Monica, Phoebe, Chandler, and Joey in our lives by keeping tabs on the actors who played them. That's gotten a lot easier now that all six of them (finally) have Instagram accounts. Now we can just scroll through our feeds to see what our favorite celebs are getting up to.
Article continues below advertisement
Matthew Perry is the most recent Friends star to join Instagram, so naturally, we've got questions. Mostly, we want to know: Who is Matthew Perry dating? And as it turns out, there have been some recent developments on that front.
Article continues below advertisement
Who is Matthew Perry dating?
Matthew Perry was rumored to be single for the past few years, but it seems as though he may actually currently be in a relationship. Back in December of 2019, The Sun reported that Matthew had been secretly dating a woman named Molly Hurwitz for months. 
According to The Sun, Molly posted a photo of the inside of Matthew's home on Instagram around Christmas. The caption read, "According to my parents' custody agreement, my mother was not allowed to have a Christmas tree. Fortunately, there's no such agreement for a daughter's boyfriend, so Hurwitz gets a treeeeeeee!!!"
Article continues below advertisement
Now, another holiday has passed and that relationship seems to be even more solid. According to People, Molly confirmed her relationship with the Friends star with a sweet Valentine's Day post on her (private) Instagram account. She posted a picture of Matthew, asleep on a couch and holding a smiley face balloon. "Second year being my valentine, but his first as an Instagram influencer," she wrote in the photo's caption. "HVD to my favorite." Matthew used the same photo as his Instagram profile picture.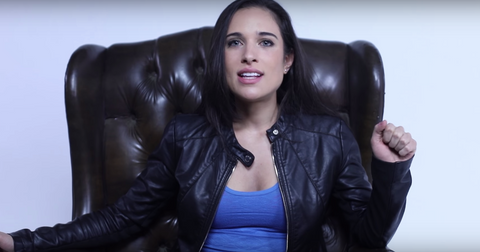 Article continues below advertisement
Who is Molly Hurwitz?
It's been a while since Matthew's love life was in the spotlight. He and Mean Girls actor Lizzy Caplan dated for six years from 2006 to 2012. Before that, he also dated Julia Roberts and Baywatch actress Yasmine Bleeth (although both of those relationships took place back in the '90s). As far as we can tell, it doesn't look as though he's had a serious girlfriend since his breakup with Lizzy — until Molly came along, anyway.
According to Us Weekly, Molly is a talent manager and producer. She's 28 years old (Matthew is 50), and has apparently dated other men in the entertainment industry in the past — she was formerly linked to The Office actor B.J. Novak. She also appeared in an episode of Max Landis' YouTube series Girl Stories.
Since Molly's Instagram is private and Matthew has (so far) kept mum on the topic of his love life, there's just not a lot of info out there about the two of them. That being said, we couldn't be happier for the pair and we look forward to any future adorable photos of the two of them — now that Matthew Perry is officially on Instagram, it's the perfect time to share some couple photos!