'Friends' Fans Can Get the Central Perk Experience With This Immersive Pop-Up
'Friends' is turning 25 this year, so Warner Bros. has created an immersive pop-up experience in New York for fans to celebrate the show.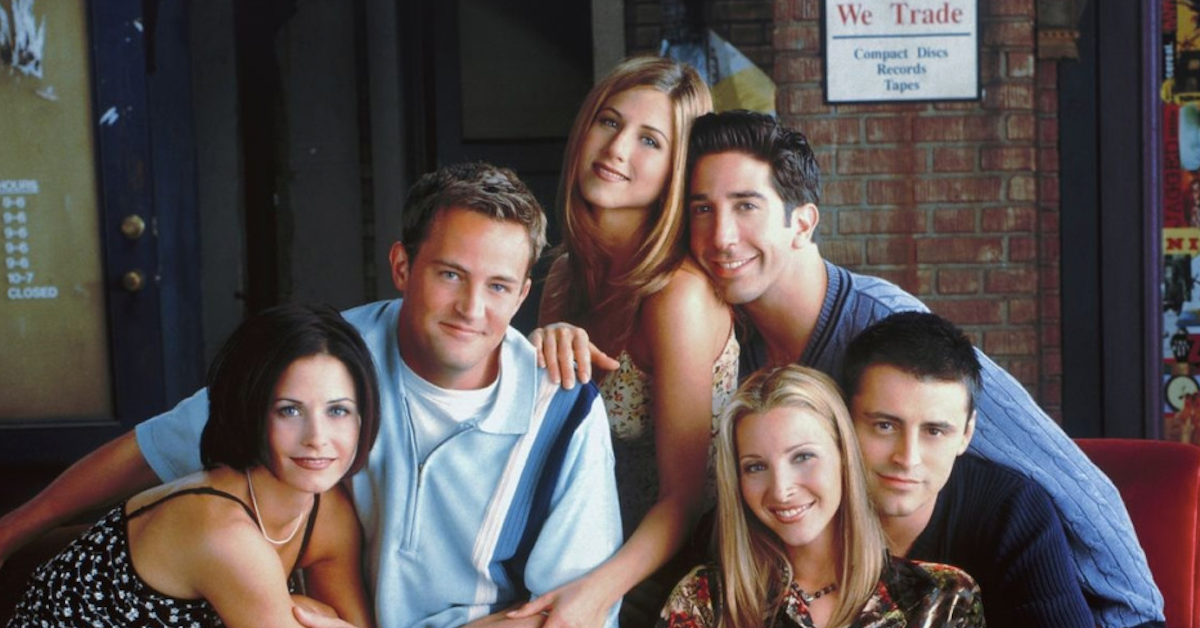 *Extremely Janice voice* Oh. My. Gawd! It's been 25 years since Friends premiered and our lives were changed forever. Without Friends, we would have no "Smelly Cat," no unagi, no "How you doin'?" Friends gave us six unforgettable characters and 10 special seasons that several of my friends and family members can now recite almost word for word. It's that kind of show.
Article continues below advertisement
And that kind of show deserves to be celebrated. So, for the 25th anniversary, Warner Bros. teamed up with Superfly to create a totally immersive Friends pop-up experience in New York City. "It's been nearly 25 years since Friends premiered, but the fascination and universal appeal of the hit TV series lives on with fans of all ages," says Warner Bros. consumer products' senior VP, global themed entertainment, Peter van Roden (and yes, that's his full title).
It's true! My 16-year-old cousin is obsessed with the show, and she wasn't even born until season 9 aired.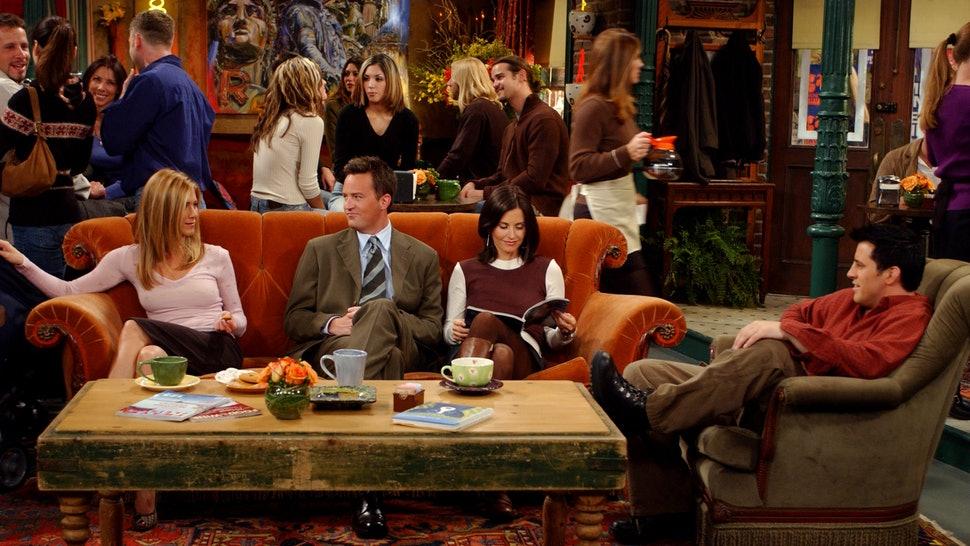 Article continues below advertisement
"As we celebrate the show's milestone anniversary," van Roden's statement continued, "we are excited to bring the Friends experience to life for our fans in a way that pays homage to the remarkable cast of characters, iconic sets, and instantly quotable moments."
Superfly co-founder Jonathan Mayers said, "We're excited to celebrate 25 years of fandom with the show's biggest immersive experience to date. The Friends New York City pop-up captures the series' most memorable moments with the characters, memorabilia, set re-creations, and exclusive merchandise."
Article continues below advertisement
So, what can you actually see and do at this Friends pop-up? Well, Warner Bros. has provided the layout of the space, and it's pretty awesome. It includes the fountain, yes, like the one from the opening credits, spaces for each character, including Monica and Rachel's purple door, the infamous "PIVOT!" stairwell from when Ross tried to move a couch, and a recreation of Chandler and Joey's apartment, complete with recliners.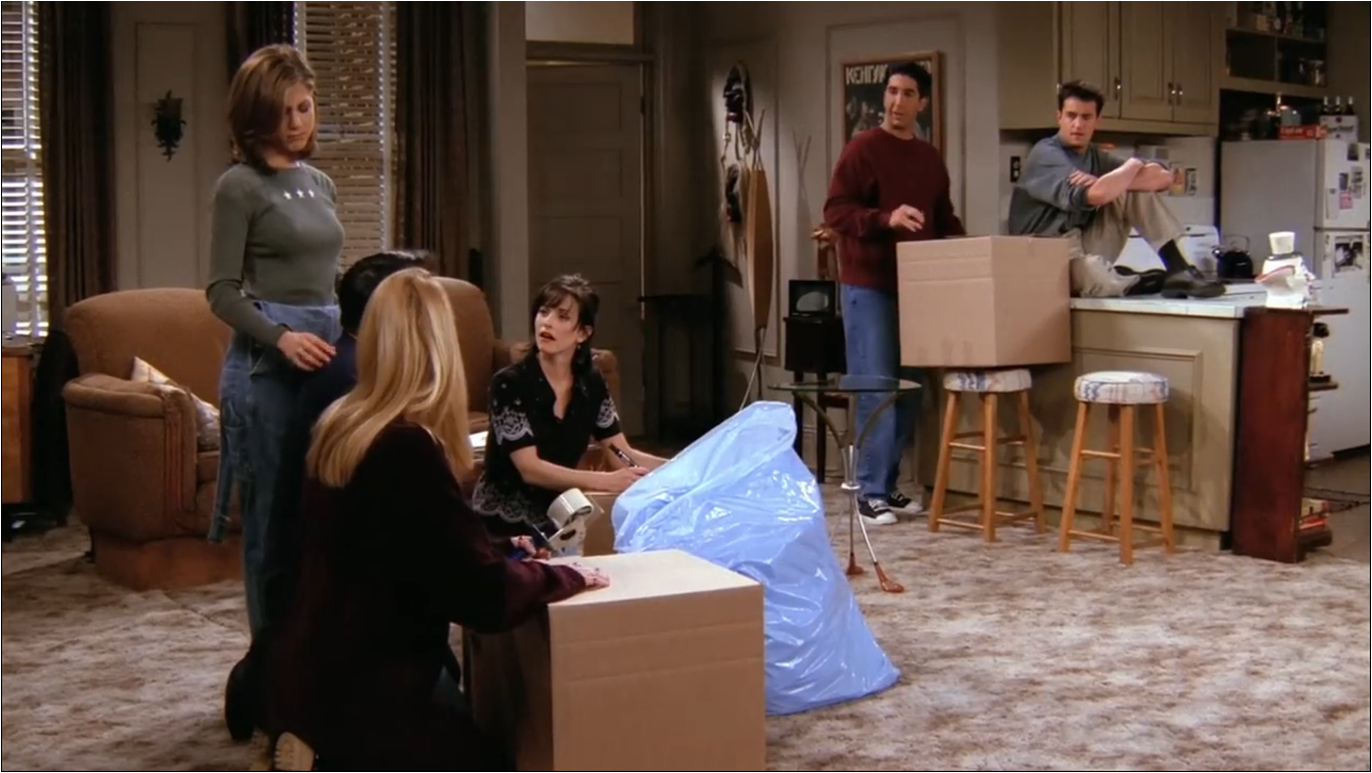 Article continues below advertisement
There will also be a recreated Central Perk and a chance to "check out Phoebe's favorite things." Basically, it will be an Friends fan's dream Instagram opportunity. As it should be. The pop-up will be located in Soho and will run from September 7 through October 6. You'll have plenty of opportunity to get there as it will be open seven days a week from 10 a.m. to 10 p.m.
The whole experience takes about an hour to get through, and then there's a sweet store at the end filled with all the exclusive Friends merch your heart could desire. For tickets (which go on sale on Friday and cost $29.50 each) and more information, check out the pop-up's website.
Article continues below advertisement
But if you can't make it to New York for the pop-up, never fear. You can still celebrate Friends' 25th anniversary in style thanks to an all-new collection from Pottery Barn. That's right. Your favorite home good and furniture catalog to flip through while you're on the toilet at your parents' house has created an all new line of Friends-inspired goodies for the classy, adult Friends fan.
Article continues below advertisement
"To celebrate the 25th anniversary of Friends," the website reads, "we brought back the beloved Apothecary Table (from the days of yore), along with a collection of Central Perk-worthy accents."
"Friends is one of the most beloved sitcoms of all time, and we are excited to celebrate the show's 25th anniversary with this spirited Friends-inspired collection for the home," Pottery Barn President Marta Benson said in a statement. "The Pottery Barn assortment is a nod to the enduring popularity of the show, its cast of character and nostalgic references, and it gives Friends fans yet another way to enjoy, relive, and share their favorite moments."
The collection launches today, July 30, and the stuff is actually really cute. Yes, Rachel's apothecary table is a totally iconic piece, but if you aren't in need of a giant table, maybe the "You're My Lobster" mug or the "Joey Doesn't Share Food" tea towels will spruce up your place nicely.
Article continues below advertisement
It's a little insane that it's been 25 years since Rachel, Ross, Joey, Chandler, Monica, and Phoebe landed on our television screens and made their way into our hearts. Friends was maybe the last sitcom that qualified as "event television." Its invaluable place in pop culture history deserves to be celebrated and immortalized in furniture for generations to come.