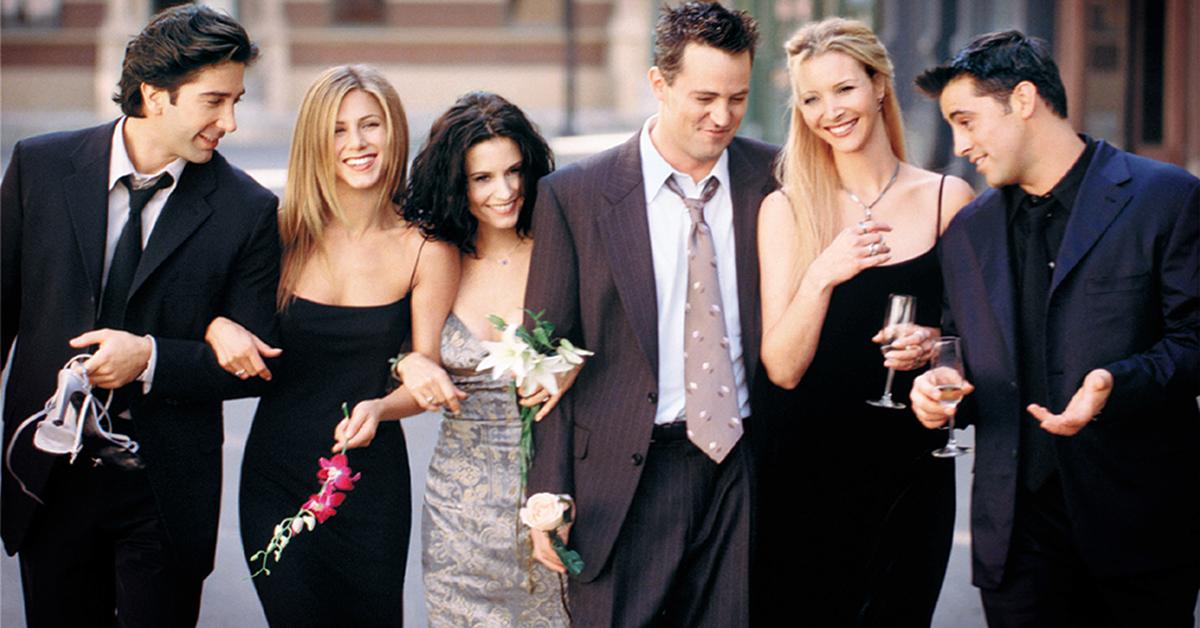 The One Where Netflix Saves 'Friends' — But There's a Catch
When it was announced that Friends would be taken off Netflix in the new year, die-hard fans quickly took to social media to save everyone's favorite binge-watching obsession.
Article continues below advertisement
"THE ONLY REASON I HAVE AN ACCOUNT WITH NETFLIX IS TO REWATCH FRIENDS. WHY @netflix ARE YOU HURTING US?" one soon-to-be ex Netflix subscriber tweeted. Another added, "If you guys ever take off Friends I will NOT keep paying my hard earned money for your service!!!"
Not surprisingly, it wasn't long before Netflix was forced to PIVOT and keep Friends in its 2019 streaming lineup. "The Holiday Armadillo has granted your wish: Friends will still be there for you in the US throughout 2019," Netflix wrote, alongside an image of Ross in his iconic armadillo costume. Netflix Canada also confirmed the news, relatably tweeting, "Friends is also not leaving Netflix Canada, so you can all keep watching 'The One Where Everybody Finds Out' another 100 times."
Article continues below advertisement
So, is Friends really staying on Netflix? 
Yes, but unfortunately, it's not forever. It is being reported that the popular comedy series will be moving WarnerMedia's streaming platform in 2020. That streaming platform is expected to launch at the end of 2019 — which means Monica, Rachel, Joey, Phoebe, Chandler, and Ross will have a new home eventually. "They re-signed Friends. ... They re-signed it on a non-exclusive basis," CEO of WarnerMedia parent AT&T, Randall Stephenson said, according to The Hollywood Reporter. "What does that mean? It means Friends can go on to our platform as well."
Either way, Friends fans are rejoicing over their major streaming victory. "Omg YES. Netflix is keeping Friends bc we all got mad LMAOOOOOO looks like complaining worked for once," one tweet read.
Article continues below advertisement
This is also not the first time there have been rumors that Friends was leaving Netflix. Collider first reported the news this past October, and revealed that the show is the streaming platform's third most popular show, behind Brooklyn Nine-Nine and The Big Bang Theory. Luckily, the rumors have been put to rest, at least for now.
Did we mention that fans are really, really, happy about another year of Friends?
See, Netflix and Friends were just on a "break."
Article continues below advertisement

Article continues below advertisement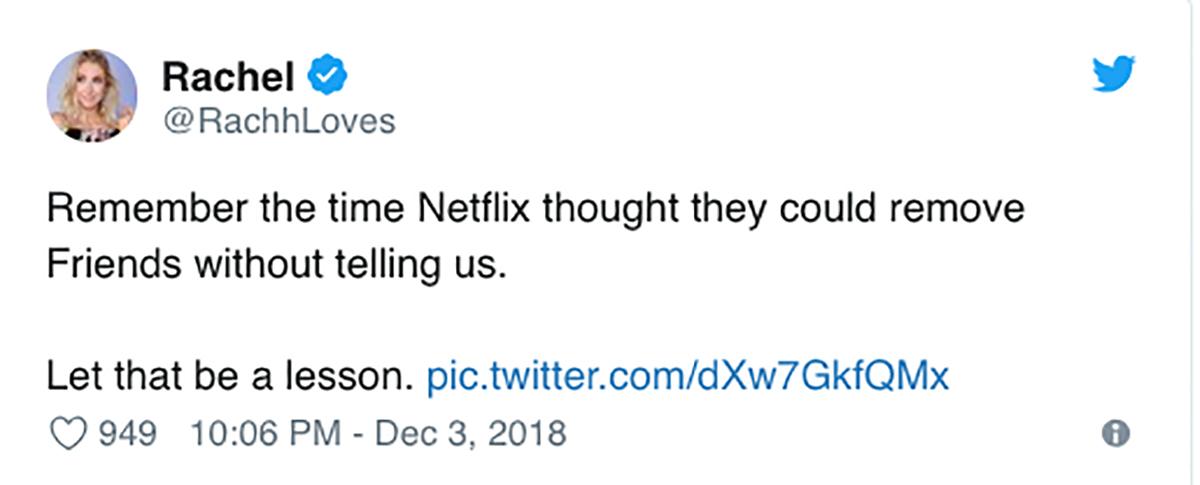 But it might be time to buy that Friends DVD box set... 
If this Friends situation taught us anything, it's that it is finally time to invest in owning the complete series — which includes all 10 seasons of the show and something Netflix doesn't let you stream: bonus footage. You can buy it (or gift it) here — or just download it here.
In the meantime, Netflix will be there for you when it hasn't been your day, your week, your month, or even your year.