9 Scenes That Prove Ross Was Definitely the Funniest 'Friend'
Let's celebrate David's 52nd birthday with a look back on Ross' best moments in 'Friends.'
Happy birthday, David Schwimmer! Though he's been acting since the late '80s and has made memorable appearances since on shows like The Wonder Years, Will and Grace, and even American Crime Story, David's undoubtedly best remembered for his portrayal of nerdy paleontologist Ross Gellar in NBC's hit show, Friends.
Article continues below advertisement
And even though many fans were obsessed with characters like Rachel, Monica and Chandler, Ross is unfortunately often overlooked — despite the fact that he's the absolutely funniest. Sure, Chandler had his fair share of knee-slapping one liners and Phoebe had her own brand of quirky humor, but Ross' best scenes stand up all these years later.
To celebrate David Schwimmer's 52nd birthday, let's take a look at all the time Ross Gellar was objectively the most hilarious friend.
Article continues below advertisement
1. He owned a pet monkey.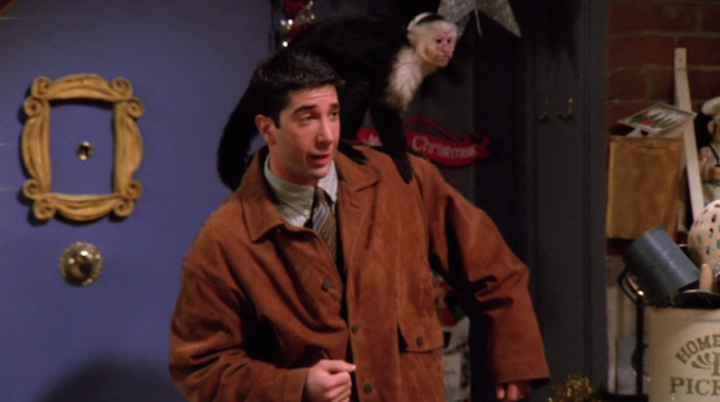 Article continues below advertisement
I'd be lying if I said I didn't still have a stuffed monkey named Marcel, 24 years after Friends came out. When Ross's friend rescued Marcel from a lab, Friends fans welcomed the addition to the cast.
Despite Google not being a thing back then, Ross was able to take great care of his monkey, who proves to be just as goofy as him. For one, his favorite song is "The Lion Sleeps Tonight," and he knows exactly how to go about making sure it's always playing.
He also trolls the Friends constantly by ingeniously changing their TV to Spanish.
2. He was stunningly fashion-forward.
Article continues below advertisement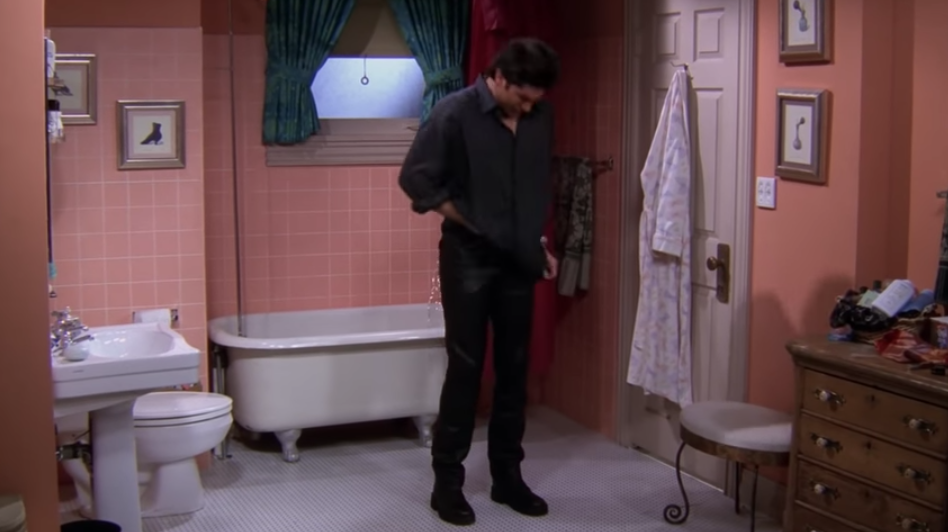 It's a New Year's resolution we're all familiar with — trying new things. When Ross tries to jump aboard the resolution train and try a new thing every day, he got himself into a pretty sticky situation.
Ross ends up wearing leather pants to a first date and his sartorial choice goes totally wrong when his nerves get the best of him and he ends up a sweaty mess. Cue Ross calling Joey for advice on removing them from the bathroom, where he's hiding: "Joey, I need some help ... the lotion and the powder have made a paste."
Never a good idea to call Joey for advice.
Article continues below advertisement
3. He was a great parent.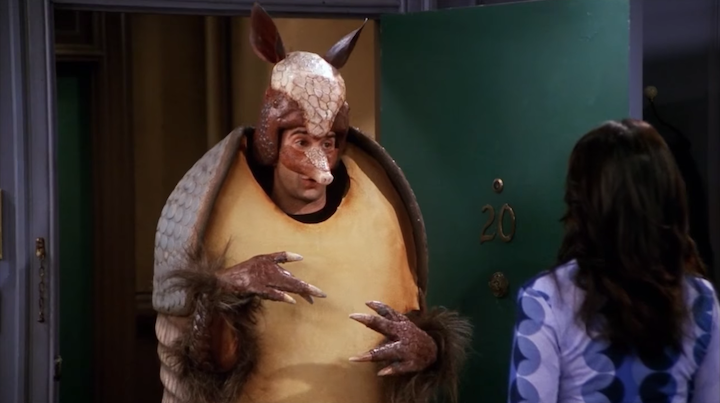 Article continues below advertisement
As a father, no other Friends character was more hands-on. There was the time Ross tried to teach his son Ben about his Jewish heritage by dressing up and delivering presents as the "Holiday Armadillo."
And who could forget the time he discovered baby Emma's favorite song was Sir Mix-A-Lot's "Baby Got Back" and proceeded to sing it during the entirety of an episode to put her to sleep.
4. Even when he wasn't.
Article continues below advertisement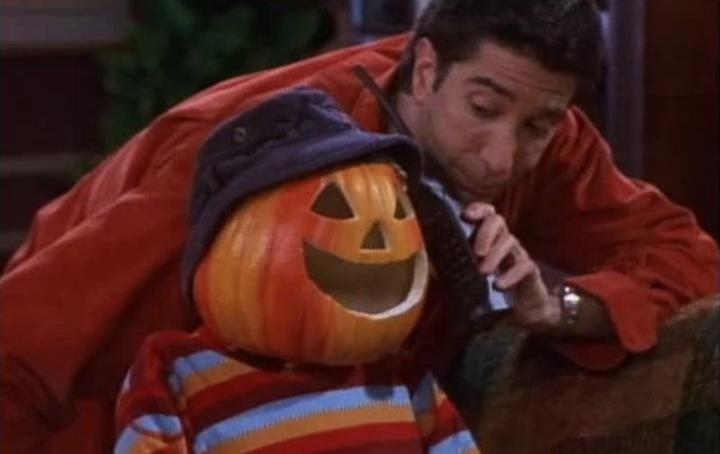 For all the times he shone as an exceptional father, Ross had his fair share of parental mishaps as well. Like the time he created a fake Ben out of his clothing and a jack-o-lantern in order to pretend he was too busy to help Rachel pack and move out of Monica's apartment.
Article continues below advertisement
5. He was a really supportive friend.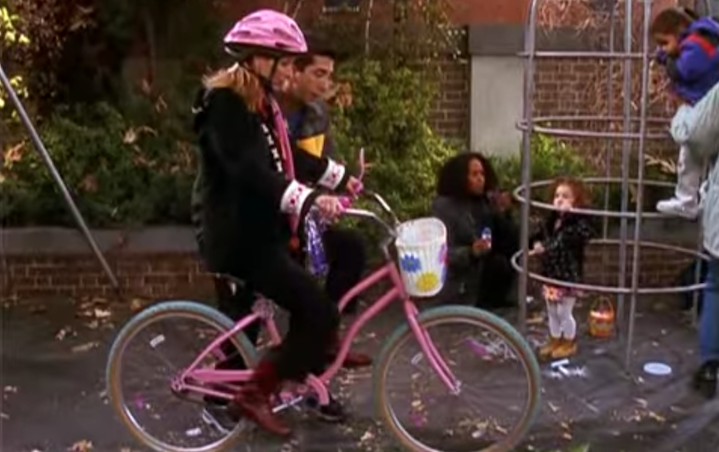 Article continues below advertisement
Sure, he often wanted to try his paleontology lectures on his buddies, but who could blame him? No one minded when Joey broke into his Drake Ramore voice.
When you look past his nerdiness, he's actually a really generous friend. He bought back a $200 dog statue for Joey, even though it was objectively ugly. And remember the time he bought Phoebe a bike and patiently taught her how to ride it? He even tried to get on her level:
Ross: This bike wants to be ridden, and if you don't ride it, you're killing its spirit! The bike is dying!
Phoebe: All right. If you care enough to make up that load of crap, OK.
Ross: Great! You're making the bike very happy.
Phoebe: (sarcastically) Okay Ross! *whispers to the bike* Please don't die!
6. He was an expert flirt.
Article continues below advertisement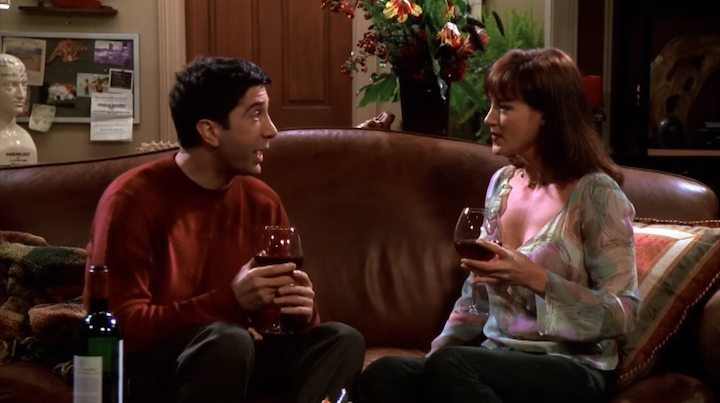 If you ever want to seal the deal without being too crass or forthright, may we suggest this very successful fake anecdote Joey tells Ross to use on a date?
You might be very familiar with how it starts: "I was just outside of Barcelona, hiking in the foothills of Mount Tibidabo and I came to this clearing and there was this lake, very secluded, tall trees all around. It was dead silent. Gorgeous. Across the lake, I saw this beautiful girl just washing herself. But she was crying..."
Article continues below advertisement
7. He mastered accents.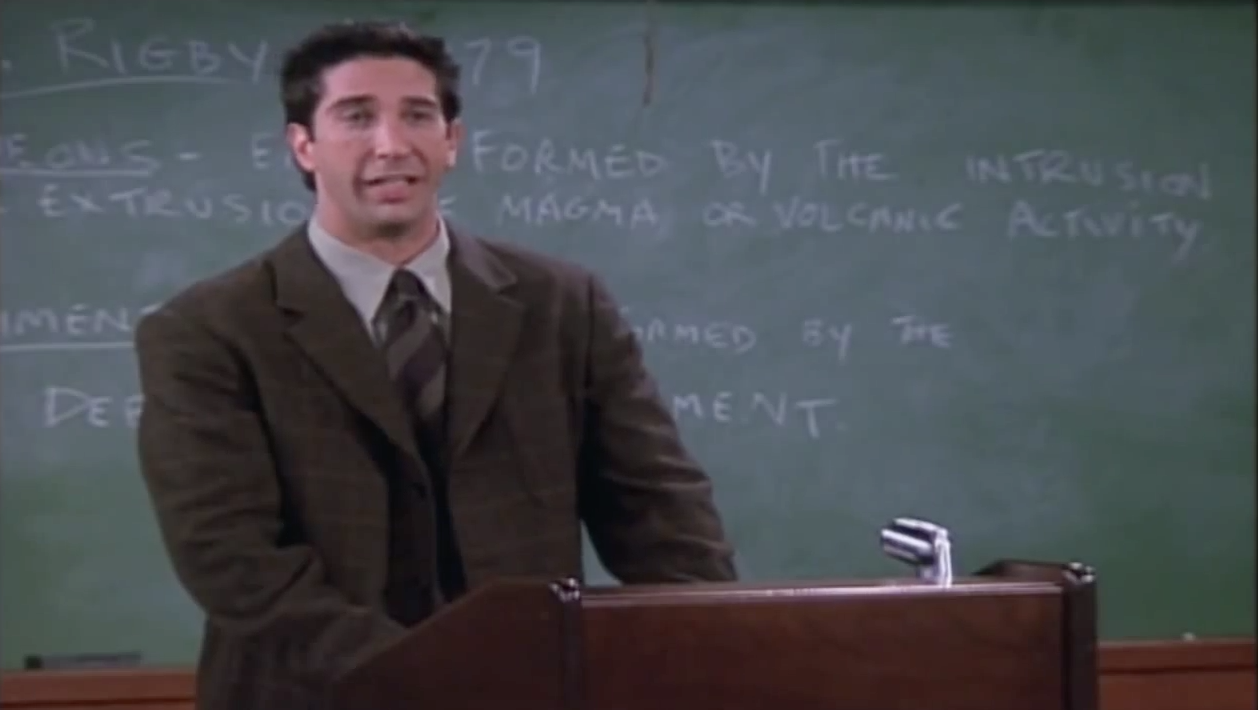 Article continues below advertisement
When Ross got appointed to be a professor at NYU, he tried out his first lecture on the Friends, who made him nervous and self-conscious because they found it so boring.
Eager to impress the students on his first day, he suddenly decided to lecture in a painfully fake British accent, which Monica and Rachel walk in on him performing. The two manage to convince Ross to slowly phase the accent out, which only causes more questions to arise among his students.
8. He tried to teach Rachel and Phoebe self-defense.
Article continues below advertisement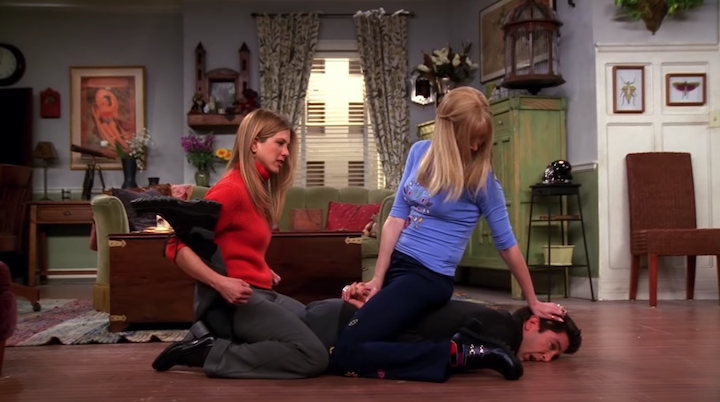 Unagi, anyone? After Rachel and Phoebe took a self-defense class, Ross decided it would be in their best interest to test their skills. After all, he had an extensive background in "kara-tay."
Being the nerd that he is, Ross tried to impart the wisdom of "unagi," which according to him, is a "total state of awareness." Of course, the girls made fun of him, leading Ross to trying to scare them — which ends up in Rachel and Phoebe pinning him to the floor, yelling at him to "say we are unagi!"
Article continues below advertisement
9. He stood out as a musician.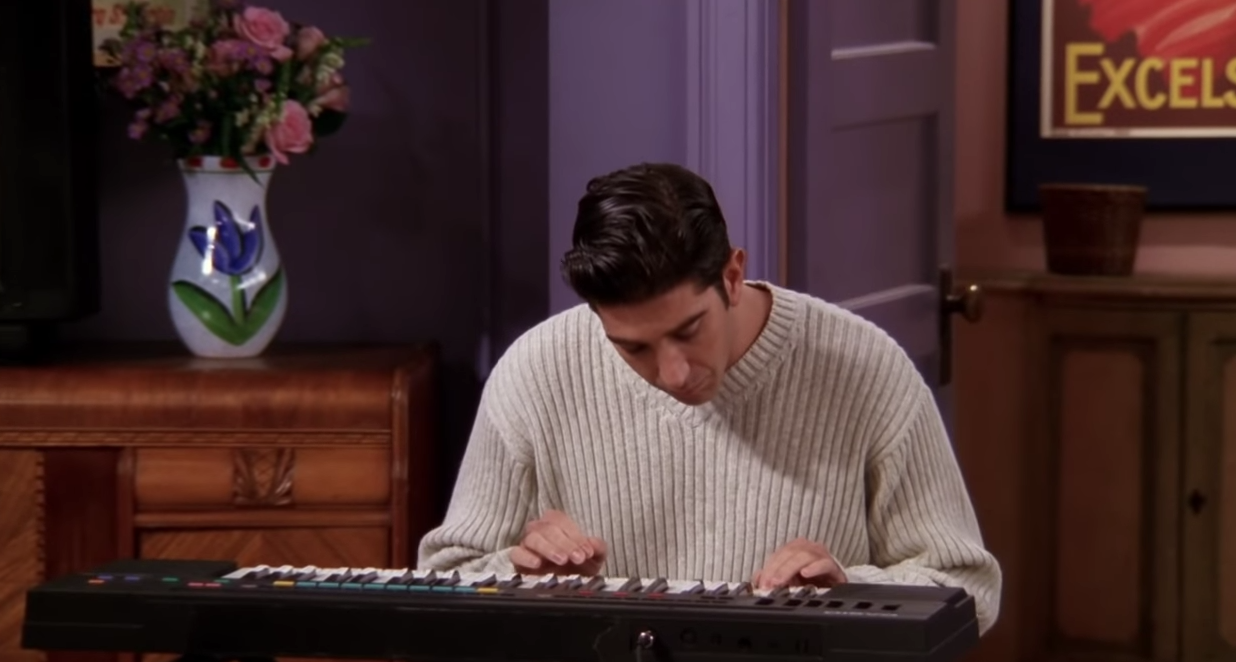 Article continues below advertisement
Of all his many talents, his musical abilities are definitely the most shocking — even to his friends, from whom he kept his skills a secret.
So when Ross shared with the group that he was once very passionate about playing the keyboard, they insisted on hearing his musical renditions. Who knew Ross Gellar was such an avant-garde artist? Before playing his "wordless sound poem," he disclosed it was about "communicating very private emotions."
Phoebe was obviously his biggest fan, and convinced him to even showcase his talents at Central Perk.
Happy birthday, David Schwimmer! Here's to another 52 years of laughing at Ross.