'The Big Bake' Host Brad Smith Was a Former CFL Wide Receiver
Food Network's 'The Big Bake' features a former football player as its host, Brad Smith. Learn more about the TV personality here!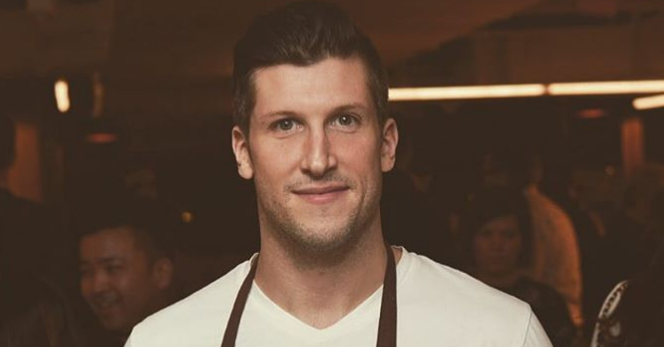 There's a reason that cooking shows get so many views: It's because people are absolutely obsessed with food. Heck, when I can't decide what to watch on Netflix, my go-to is turning on some type of gastronomical / culturally specific programming highlighting a cuisine I'd never seen before. I'm also almost ashamed of how many times I've watch The Chef Show, but competition programs are always fun to watch too. Like The Big Bake starring host Brad Smith.
Article continues below advertisement
How did Brad Smith of 'The Big Bake' get into cooking in the first place?
The holiday-baking themed competition show, on its surface, may not seem like a natural fit for a former CFL wide receiver. If you're familiar with football, then you'll know that America isn't the only country that plays it (we're not talking about soccer —yes, yes we all know it makes more sense that the international sport is called football because it's played with feet, we get it).
The Canadian Football League may not get as much notoriety or as many views as the NFL, but it's still a professional as heck league with some really talented players, and Brad was good enough as a wide receiver to get paid to catch the pigskin for a living for the Edmonton Eskimos, one of nine teams in the Canadian football league.
Article continues below advertisement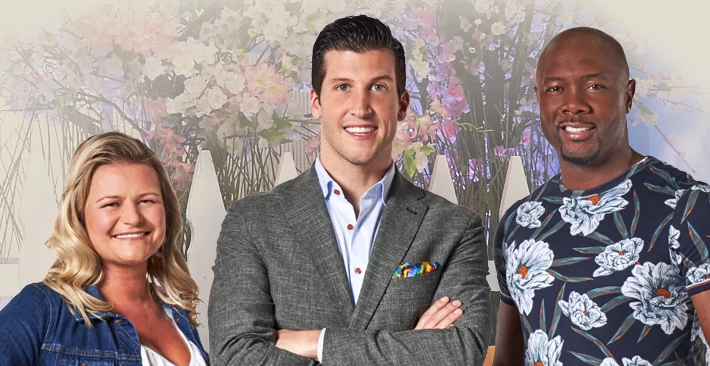 Brad was first drafted by the Toronto Argonauts in 2007, but also played for the Montreal Alouettes. His dad is former Senator and president of the Alouettes, Larry Smith. Football seems to run in the family, too: His sister, Ashley, married the club's former kicker, Damon Duval.
Article continues below advertisement
According to his Food Network bio, Brad learned how to cook during his CFL days and even appeared on The Bachelor Canada as an eligible bachelor where a litany of lovely ladies vied for his attention for a chance at true love. Well, true love and TV ratings, but who says you can't have both? Since he became super comfortable in front of the camera and it also helps that he ain't bad to look at, why not put him in a baking show?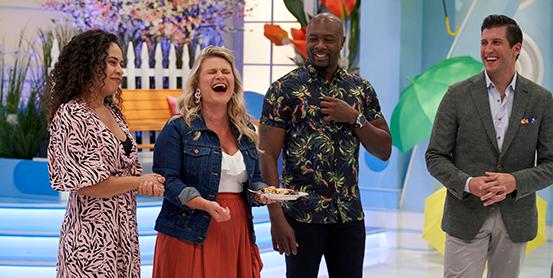 Article continues below advertisement
Well, there's also the fact that the man runs his own extremely successful restaurant, Boemo, which is touted as "having one of the best burgers in Canada." And no, I checked the menu and poutine isn't on the menu, so you can curb those harmful Canadian stereotypes, thank you very much.
He created the restaurant, in addition to another eatery by the name of Chef's Table, with Ivana Raca, who was a competitor on Top Chef Canada and Chopped Canada.
Brad was also engaged to Bianka Kamber who he met on The Bachelor Canada, and the two were in a relationship for two years, but they ultimately called their wedding off. He ended up nabbing a gig on Breakfast Television Toronto and became an entertainment reporter for Your World This Week on Rogers Cable TV Channel 1.
Article continues below advertisement
The 36-year-old ended up leaving his gig at Rogers in 2015 after getting an offer to appear as a host on Chopped Canada, which gave him some helpful cooking TV show experience, making him a great fit for The Big Bake.
Article continues below advertisement
'The Big Bake' is currently having contestants craft Halloween themed treats.
Given the "seasonal" nature of the show, the fall creations that are airing now mostly have to do with goblins a' plenty and ghoulies a' green as professional bakers create delicious treats packed with confections and cream.
If you want to check out the program, you can do so with the Global TV App, or any other service that provides access to Food Network Canada.
You can learn more about the culinary Canadian show along with air times and new episode information by going here.