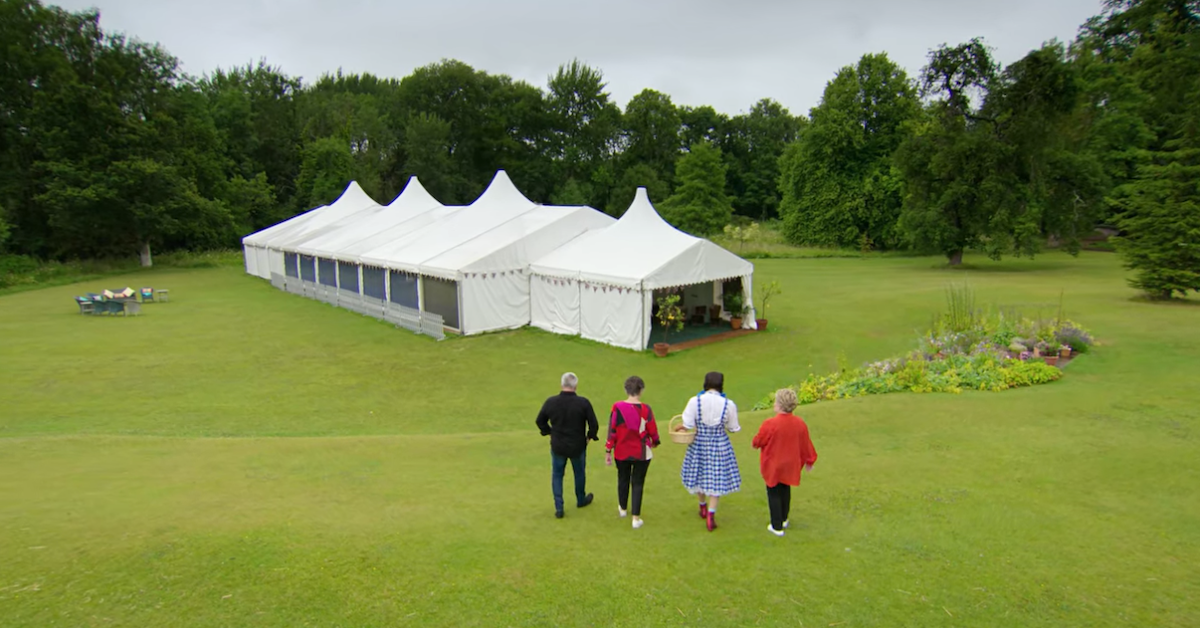 Here's the Reason 'The Great British Baking Show' Takes Place in a Tent
By Pippa Raga

Sep. 10 2019, Updated 3:19 p.m. ET
It's such a treat that England's Great British Baking Show has been so well received by American viewers that we're getting the whole series week after week during this 10th season, thanks to Netflix.
This year, the standard is higher than ever before and the 13 home bakers (that's one more than usual) are ready for all of the challenges the tent holds for them — technical, signature, showstopper, and otherwise.
Article continues below advertisement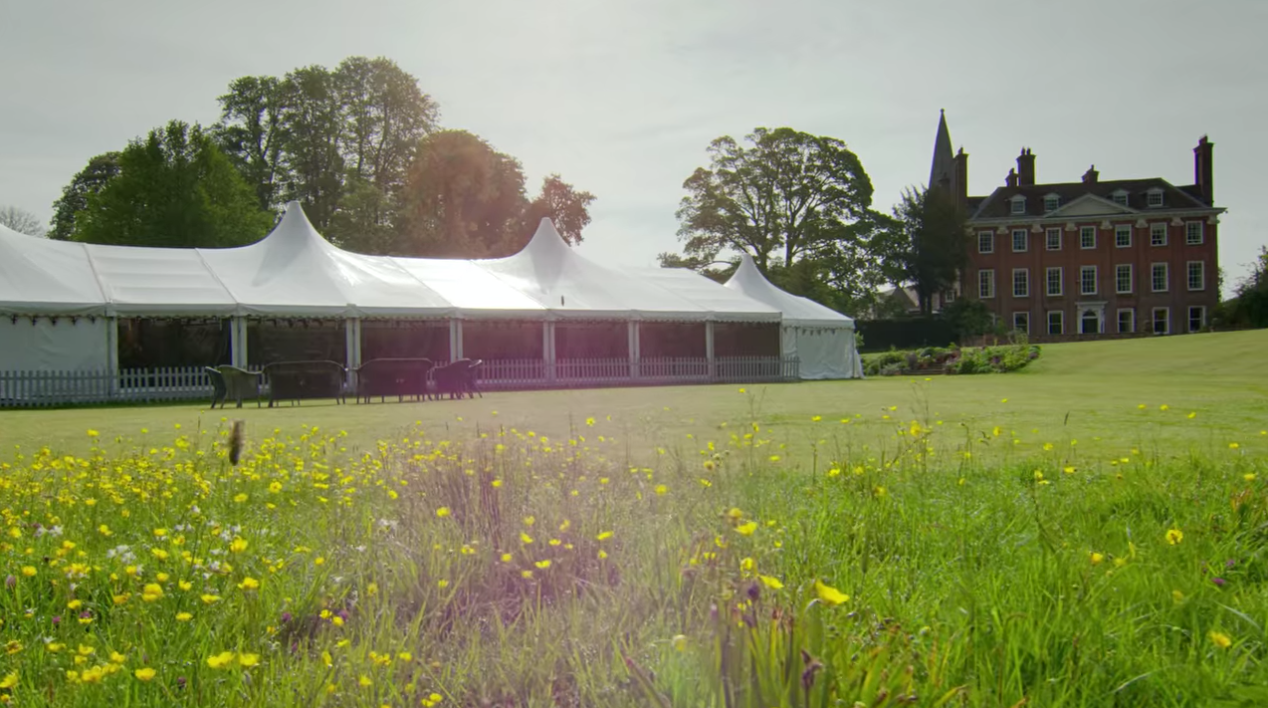 Article continues below advertisement
Why does The Great British Baking Show take place in a tent?
Anyway, that was bothering us — and we'll be calling it The Great British Baking Show for the remainder of this article for the sake of preserving American-ness — but on to the tent.
Article continues below advertisement
As it turns out, the tent is meant to look like an old-fashion "village fete," a common outdoor festival in Britain. "The tent and the whole artistic direction of the show is designed to help evoke" the feeling of being in this classic British summer gathering, as one viewer writes on reddit.
Article continues below advertisement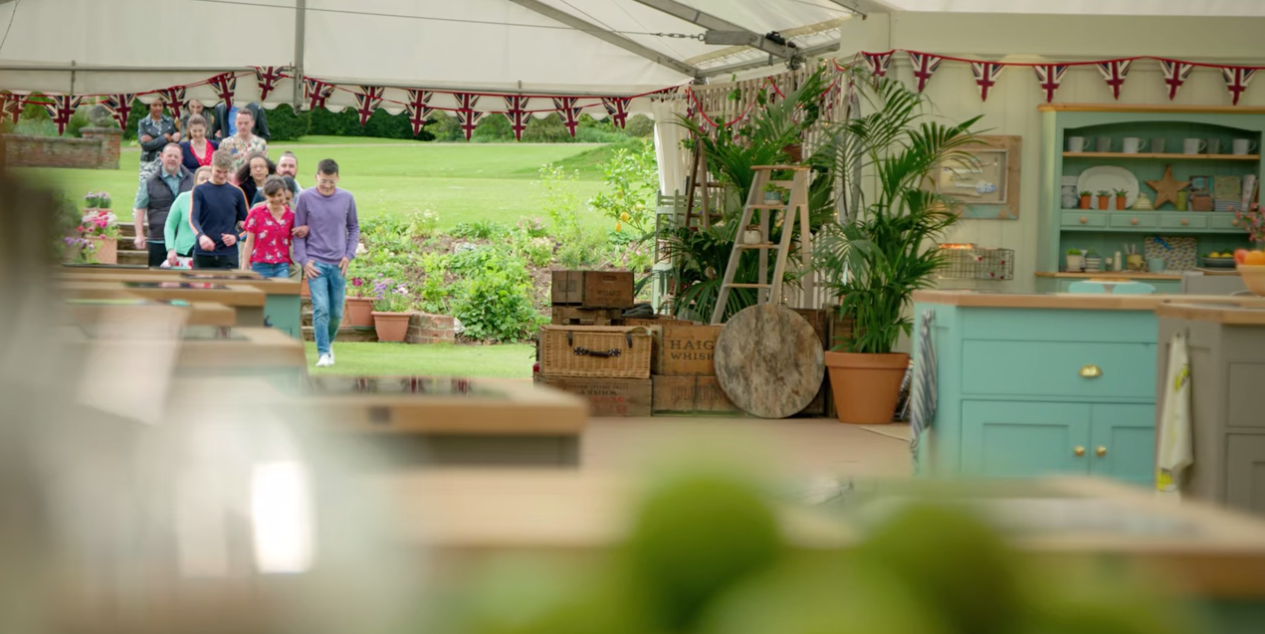 A Baking Show fan on Quora adds, "It's really all part of the production design. The idea is to reflect that typically quintessential British tradition of taking afternoon tea on the lawns of some great country house."
Article continues below advertisement
Because the seasons haven't always filmed in the same place, the tent also adds an aspect of consistency to the show. Though naturally, it also adds a built-in challenge for the amateur bakers who, because it interferes with the quality of sound, don't get the luxury of enjoying air conditioning while they cook, despite how high the summer temperatures may get.
According to what 2013 winner Frances Quinn told Cosmopolitan, nothing really prepares you for baking outdoors in a tent. "It's completely alien to your own kitchen at home," she said. "One, you're in a tent. Two, I bake in my own little space with the radio on, and then you're there and you've got six camera men, the floor's a bit like a bouncy castle because obviously it's a tent."
Article continues below advertisement
She added, "The temperature fluctuates — you'd be making a meringue and it would start raining, or we'd try and make pastry and it would be 27 degrees [celsius] outside. The technical challenges and lack of time and lack of fridge and work space are the enemy on that show."
Don't miss Season 10 of The Great British Baking Show, which is airing week by week in the States, on Netflix.