Meet the Spookiest Baker on 'GBBO,' Helena Garcia
Here's everything you need to know about Spanish-born goth baker, Helena Garcia, on 'Great British Bake Off' and how to follow her on social media.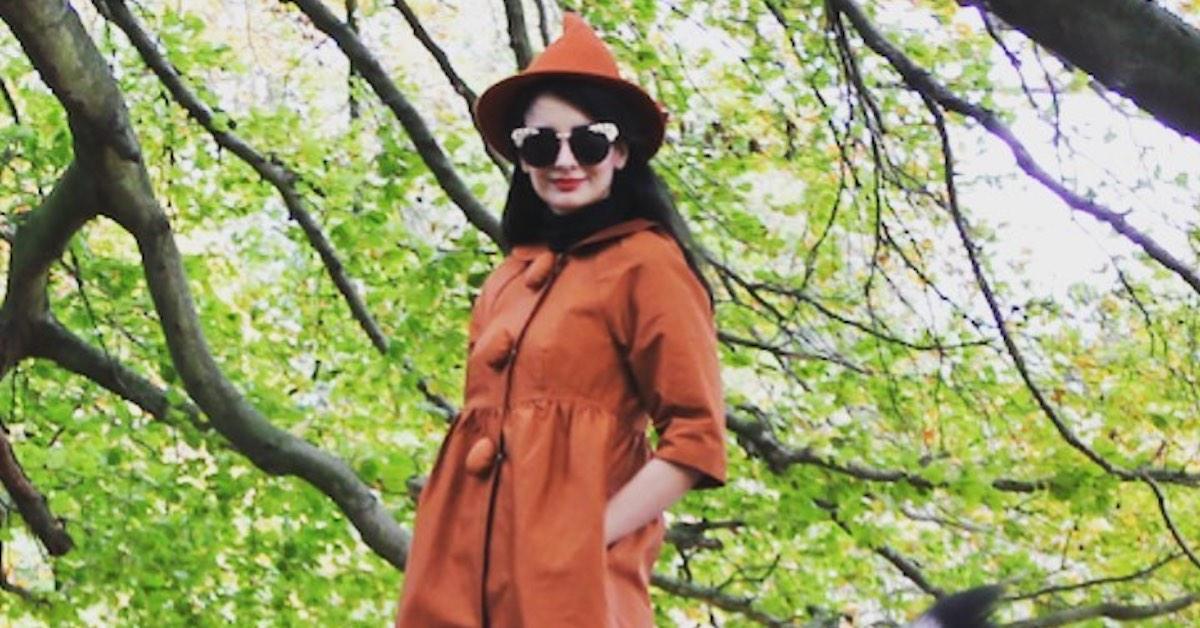 Article continues below advertisement
Of the 13 bakers competing in the 10th year of the successful series, Helena Garcia, 40, surely made her mark the moment she said she lives "like every day is Halloween" in this season's first episode.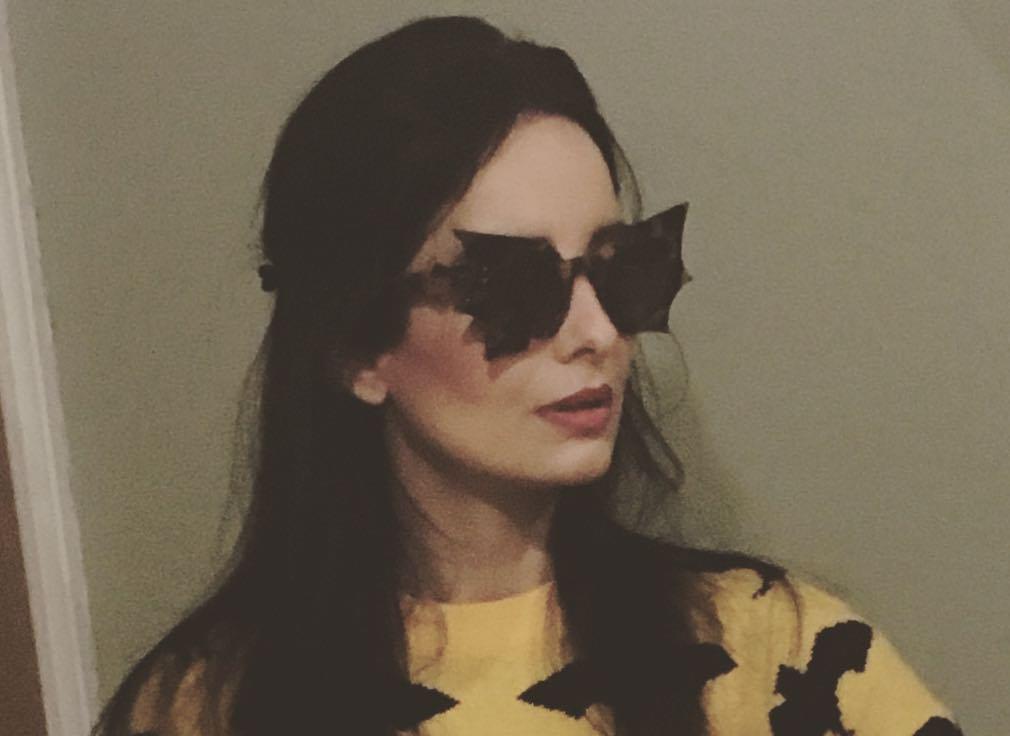 Article continues below advertisement
Spanish-born Helena is something of a goth in the kitchen.
"Last year, the bar really went up," says judge Prue at the beginning of this season's opening episode. "This year, I want to be inspired by those 13 bakers and I'm longing to taste what they bake."
And from the first episode alone, Helena, who describes herself on Instagram and Twitter as a "kitchen witch" showed off some of her witchery during the Technical, Signature, and Showstopping challenges.
Article continues below advertisement
Helena was born in the independent Spanish city of North African province Ceuta, but grew up on the Canary Island of Lanzarote before moving to Leeds. Now, she lives with her rescue dog, Cato, and baby daughter, Flora, who features frequently on Helena's Instagram page.
She's also the owner of Candy Candy.
When she's not baking deliciously spooky Halloween-inspired confections, Helena works as an online project manager. But she's also the creator of Candy Candy, where she sells jewelry, hair accessories, and fun curiosities like handmade soaps and bath bombs.
Article continues below advertisement
"Helena's interest in fashion dates back to her childhood when she would create her own accessories, favoring them to the traditional jewelry available in shops," reads her shop's bio. The store also has a brick-and-mortar shop in Leed's renovated Corn Exchange.
And as you might have expected, the whole shop is incredibly witchy. The cosmetics line is called "Bubble Witch," and many of the jewelry features skeleton hands, skulls, spiderwebs, and bats. In short, we're obsessed with Candy Candy and will be placing some online orders before flying out to Leeds to check the store out IRL.
Article continues below advertisement
Check out home baker Helena's spooky confections on The Great British Bake Off.
Judge Paul calls Helena's fairy cake "fantastic," and it truly looks so delicious we wish we could eat it through the screen. And earlier, when we see her bake a fruit cake for the group's first challenge, she explains her creative process involves trying to "spookify" whatever confection is at hand.
Article continues below advertisement
In the case of the fruit cake, she opts for "bat wings made out of sugar." Helena is also incredibly resilient and won't let a few botched steps get in the way of her success. "I'm just going to start again," she says cooly when the caramel she's trying to make goes awry.
Take a look at the fantastic spider biscuit sculpture she makes for a later challenge. "The egg is lemon and earl grey biscuit lined in gold leaf," she explains over on her Instagram page, which is a must-follow for any GBBO fan — especially with Halloween around the corner. "The spider is made of chocolate-orange dough and covered in dark chocolate orange with toasted coconut. The spider eggs are spiced macadamia nuts dusted with gold powder."
But that's not even all — Helena's attention to detail is what really makes her so standout. The biscuit sculpture is "finished off with a spun sugar spiderweb and a piped white chocolate web on the side."
Wow. No matter what time of the year it is, we wish we could try one of Helena's spooky creations, and we wish her the best on this season of the show.
Great British Bake Off airs weekly on Netflix.