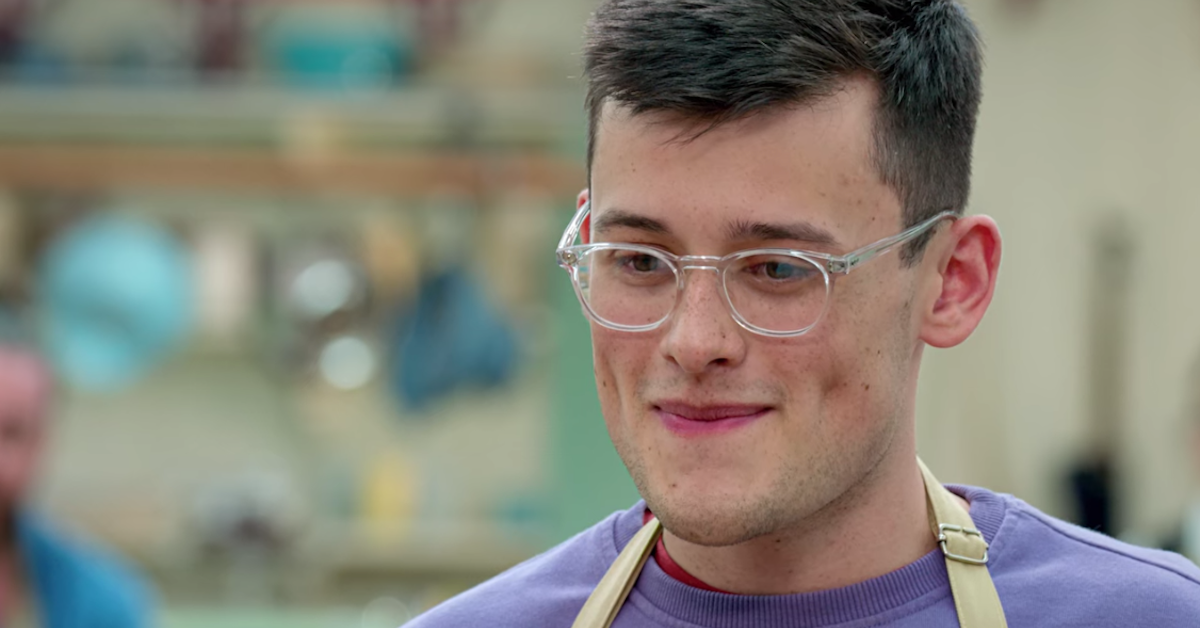 We Want to Taste Every Single Thing 'Great British Bake Off's Michael Chakraverty Creates
"This year's challenges have been carefully devised to conjure up some of the most spectacular home baking the competition's ever seen," begins the first episode of Great British Bake Off's 10th anniversary season. This time around, they've added an extra baker to the usual dozen.
Article continues below advertisement
Here's everything you need to know about Michael Chakraverty on Great British Bake Off.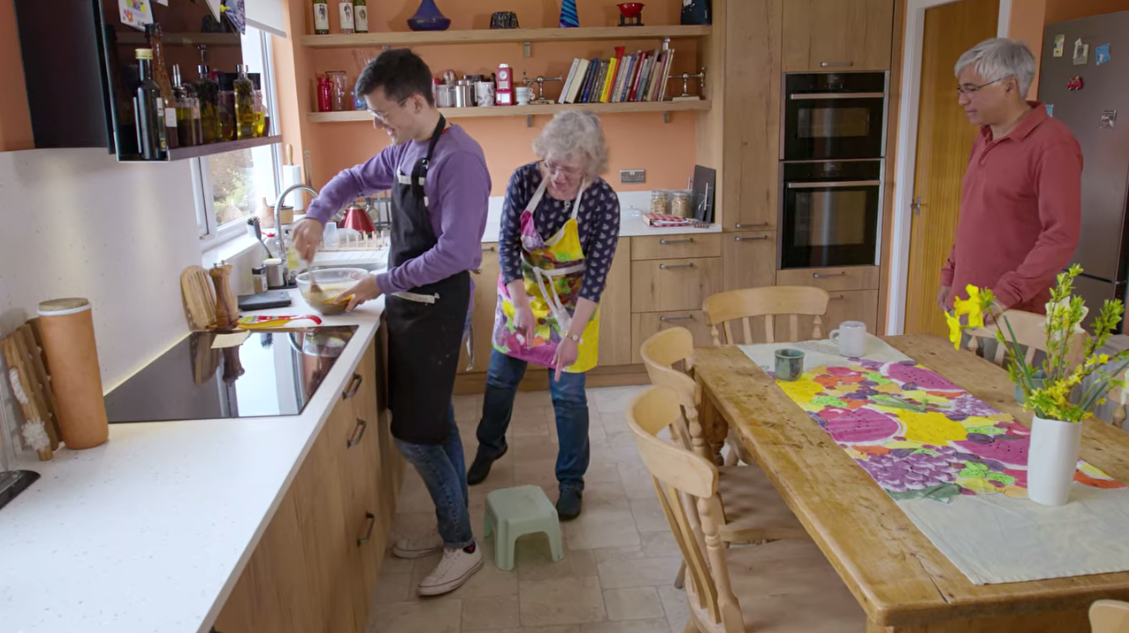 Article continues below advertisement
Michael Chakraverty from Great British Bake Off is an excellent baker hailing from Scone, Scotland.
It's hard to ignore the fact that this 26-year-old baker was raised in a town called Scone (OK, it's pronounced "scoon," but still). Born in Newcastle, this theater manager and fitness instructor now lives in Stratford-upon-Avon.
And he learned how to bake from a very early age, while his mother watched over him in the kitchen, passing down handwritten recipes from her own grandmother. As narrator Noel explains when we meet Michael, "Michael's mum Nicola and dad Sam have ensured his Scottish and Indian heritage were celebrated in his baking as soon as he could reach the kitchen counter."
Article continues below advertisement
Indeed, he managed to show off some of those Indian flavors by infusing many of his Cake Week creations with chai spices. For the first fruitcake challenge, he even attempts piped henna-style decorations, an impressive feat for such a limited amount of time.
According to Radio Times, Michael didn't expect to be cast on Great British Bake Off and applied to the show on a whim. "One night I applied as I was a bit bored," he said according to the outlet. "I never thought I would get to the audition process. So when I found out, it was a mixture of shock and blind panic!"
Article continues below advertisement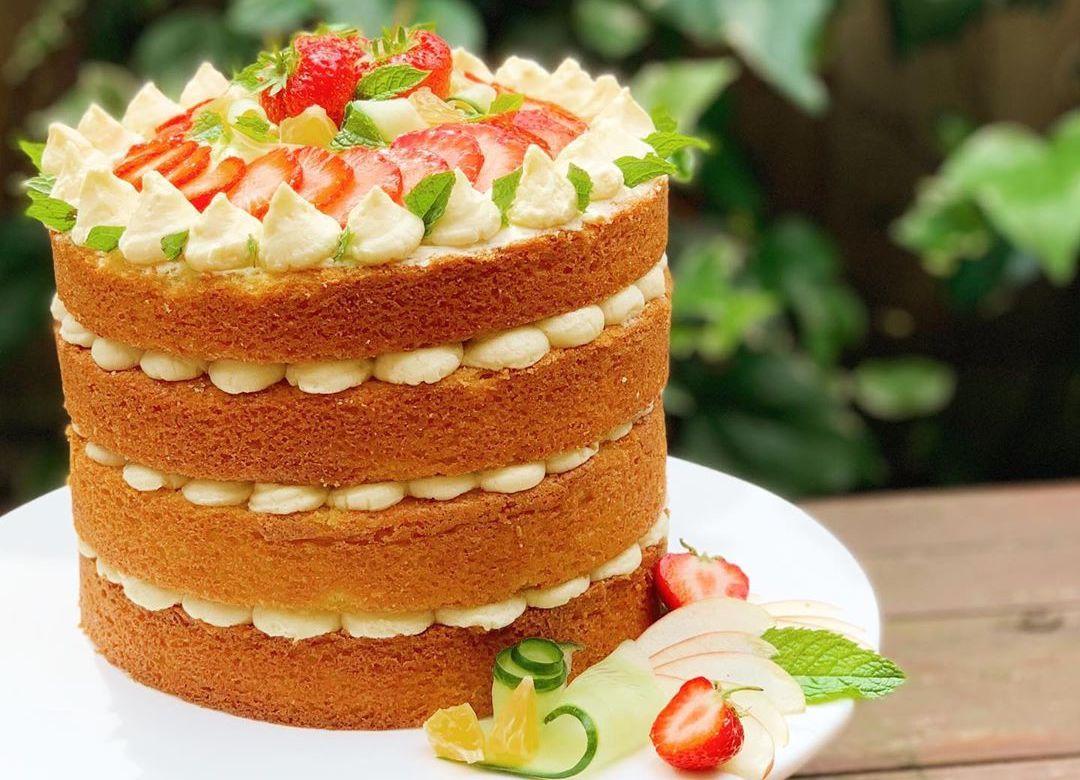 Follow Michael on Instagram to take a look at his mouth-watering creations.
As Michael tells it, it's his grandmother who will be the most shocked to see him on TV. "She will be totally speechless," he said. "She would have to sit down in a quiet room and have a cup of tea. She is very chatty usually but I know this will shock her."
Article continues below advertisement
Michael is quite inspired by his Indian heritage when it comes to creating interesting flavor profiles on the show. "When I go to India, on all the trains they come through offering you chai and it's like, the tastiest thing," he says on the show.
Article continues below advertisement
From the looks of his Instagram page, it's clear that Indian flavors and spices aren't only important to Michael when it comes to baking. He recently shared a mouth-watering photo of a veg paneer kathi roll that's making us want to book a trip out to Mumbai.
And don't expect to see any average, run-of-the-mill creations on his page. "Parsnip and hazelnut cake with maple syrup frosting and hazelnut praline," "orange and pistachio macarons," and "passionfruit, almond and poppyseed" madeleines are just some of the delicacies he's baked in recent weeks.
Salivate over Michael's Instagram page and watch him compete on Great British Bake Off, airing weekly on Netflix.