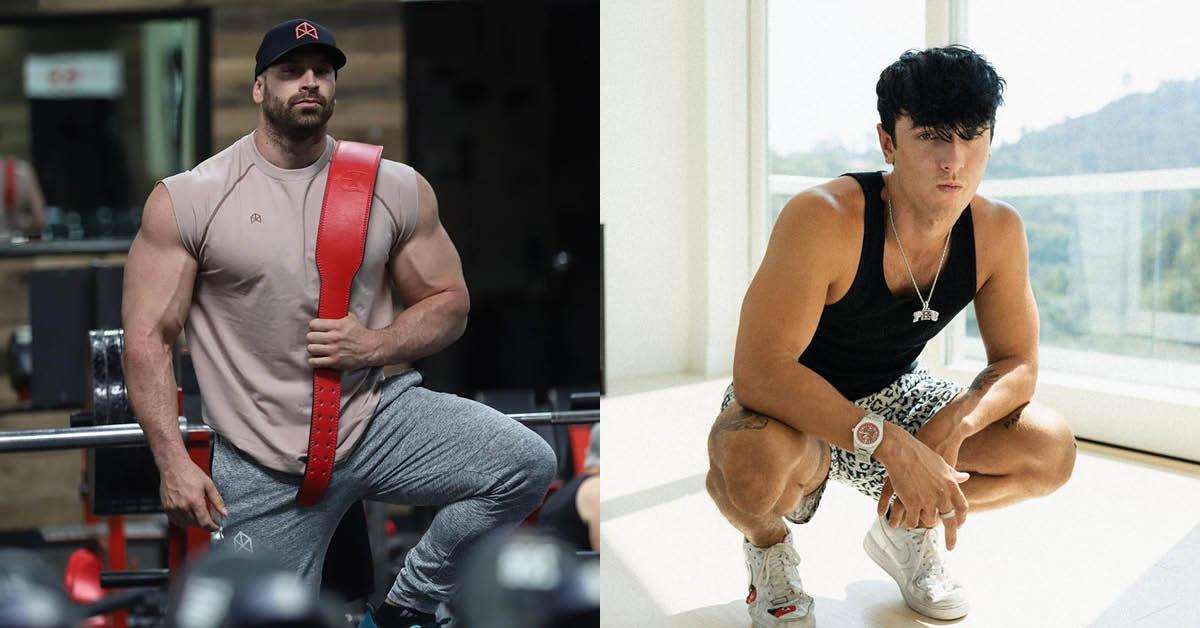 Bradley Martyn Pins Bryce Hall in Impromptu Wrestling Match
After Bryce Hall challenged fitness creator Bradley Martyn to a fight, he showed up at Bradley's gym for a wrestling match. Here's how it went.
Logan Paul isn't the only influencer trying to add fighting to his brand. Now, Sway House frontrunner Bryce Hall is looking to become a fighter and has his eye on some big targets for his first round.
In an episode of the Impaulsive Podcast, Bryce talks with Logan and his co-hosts, admitting that he really wants to get into fighting.
Article continues below advertisement
"I'm trying to do a professional fight," he tells the boys after they discuss their fighting history. That's when he mentions exactly who he wants to be his first challenger: Bradley Martyn.
The podcast aired at the end of July, but lucky for fans, that fight has already happened. Here's what went down in the Bradley vs. Bryce showdown.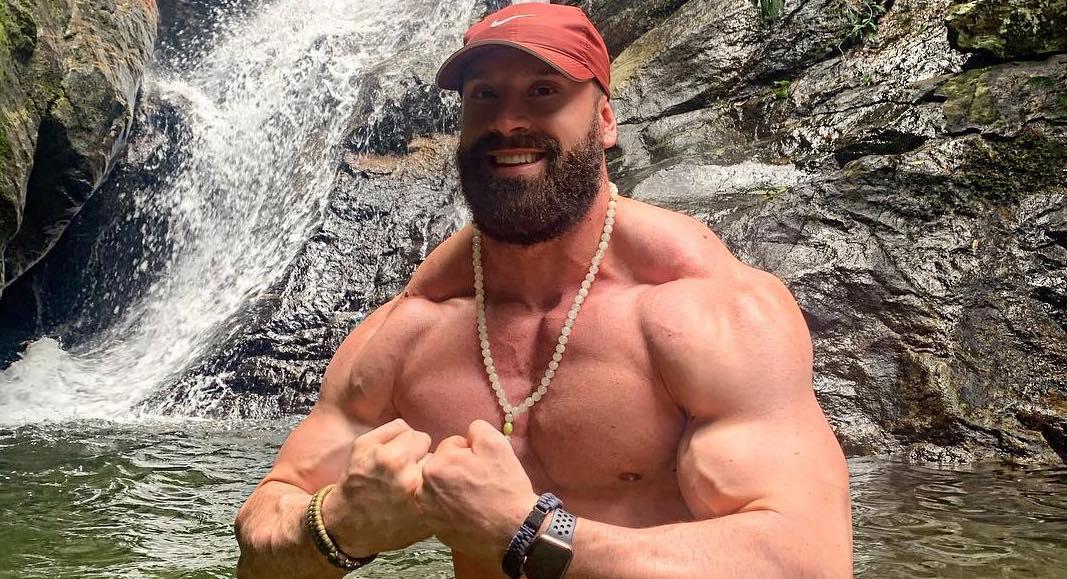 Article continues below advertisement
Who is Bradley Martyn?
While Bryce Hall has made headlines so often he's basically a household name, some of his followers might not be as familiar with Bradley. His main channel has almost three million subscribers, where he shares workout and weight lifting tips and routines. He also vlogs his life on his other channel, Life of Bradley Martyn.
Among gym bros, Bradley is considered one of the top creators to look to for workout ideas, especially as more people try to get fit on their own without a personal trainer.
On his main channel, Bradley has been working with some of your favorite TikTok creators, training them and helping them get healthy. He previously worked with Sommer Ray, and has also started a transformation series with Sway House member Griffin Johnson.
This is likely how Bradley got introduced to Bryce and the other Sway House boys, leading to their eventual wrestling match.
Article continues below advertisement
Bryce Hall tried to challenge Bradley Martin to a wrestling match.
On Bradley's second channel, he showcases a wrestling match between the two in a video titled "I FOUGHT BRYCE HALL."
In the first minute of the video, Bryce walks into Bradley's gym, known as The Zoo, and immediately challenges Bradley to a wrestling match. With him are the other Sway House members as well as Mike Majlak and some other influencers.
Bradley agrees to take Bryce up on his offer, challenging him to the match "right here." The group is standing in the entryway of the gym.
Article continues below advertisement
Bryce tries to counter Bradley's challenge, suggesting they move somewhere more padded than the concrete entryway. But Bradley stands his ground, and the two eventually square up. Before the two-minute mark, Bradley has knocked Bryce to the ground and the match is called.
"In all fairness, he was out drinking last night," Mike said in an attempted defense of Bryce. Ultimately, Bryce laughs the interaction off, and the two shake hands.
Bryce has a history in wrestling. Before he was a TikTok star, Bryce wrestled in high school. The creator has yet to reveal any of his previous scores from his wrestling matches, though he's made it clear he's willing to step in the ring with almost anyone.
Since this match, Bryce has continued to challenge other influencers to fight him.