You'd Be Surprised to Learn What Kelly Clarkson's Ex, Brandon Blackstock, Does for a Living
Kelly Clarkson's split from her husband has sparked a lot of questions. Here's how Brandon Blackstock's job comes into play amid their divorce.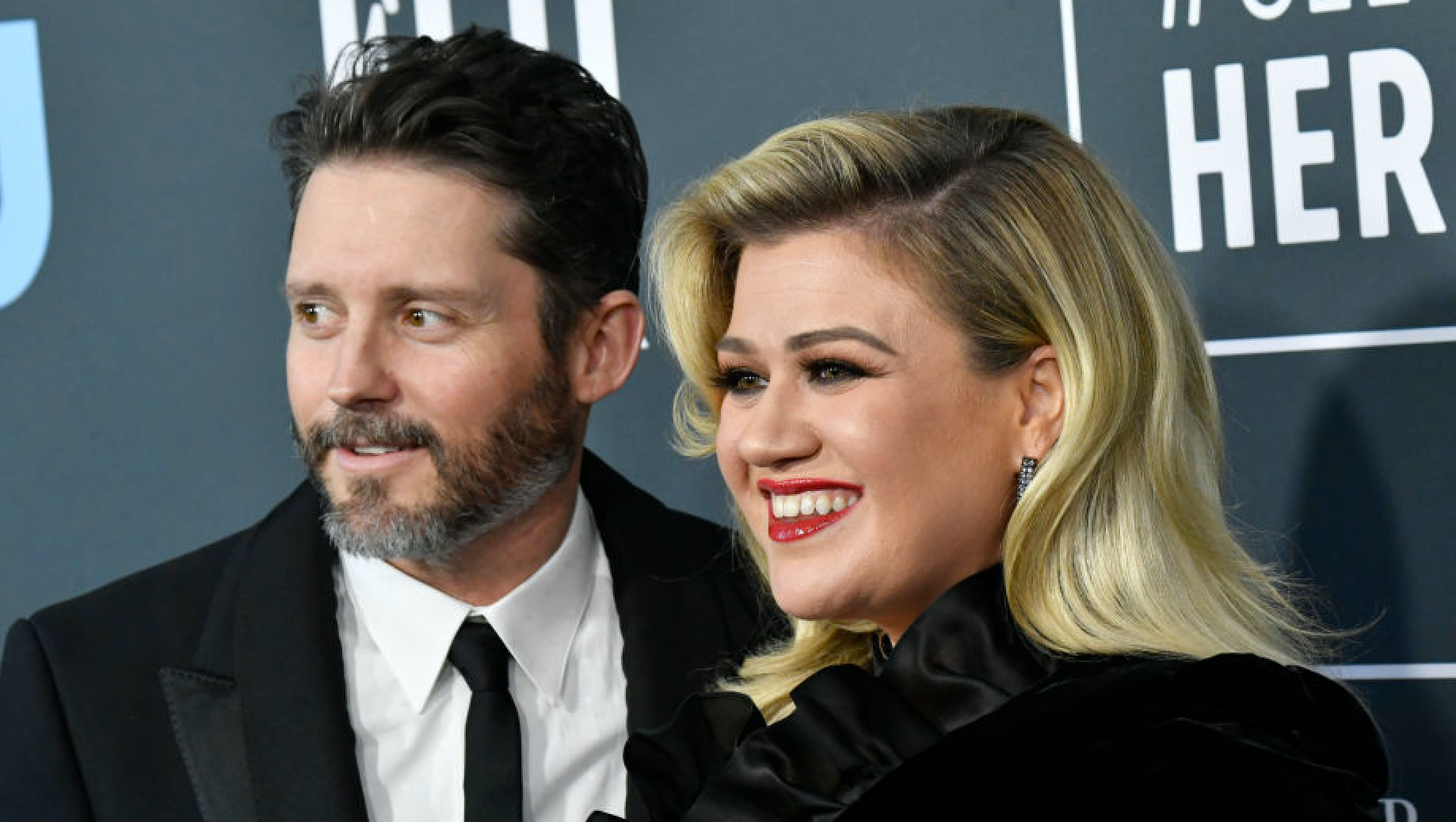 "Miss Independent" singer Kelly Clarkson has asked to be declared officially and legally single. On July 2, 2021, she filed legal documents requesting independence from her husband, Brandon Blackstock. The two are in the middle of a divorce (Kelly filed in June 2020 after six years of marriage) and share two children together (River Rose, 7, and Remington Alexander, 5).
Article continues below advertisement
According to TMZ, the divorce got messy, and Kelly just wants it over and done with. Brandon has challenged their prenup, which has been a source of drama. When Kelly filed for divorce, she requested to not have to pay her ex any spousal support because of the prenup. However, Brandon still filed a request for $301,000 in spousal support and $135,000 in child support.
That request, per OK!, was granted by a judge, who ordered Kelly to pay $195,601 a month total in child and spousal support. As TMZ writes, the spousal support would only last through 2023 though, or "half the length of the marriage."
People have been wondering if this is fair, considering Brandon has his own career (though he doesn't make nearly as much as Kelly does). So, what do we know about his job, personal finances, and other related details? Here's a breakdown.
Article continues below advertisement
What is Brandon Blackstock's job currently? He recently made quite a big career change.
Working as a high-profile talent manager seemingly wasn't enough for Brandon, who has been making a lot of changes to his personal life in the wake of his split from Kelly. According to The Blast, Brandon has abandoned his former job in pursuit of a life as a rancher.
Court documents obtained by the publication suggest that he "made a very deliberate choice to change his life and become a rancher full-time." His day-to-day duties include raising livestock, living on the ranch, and contributing to rodeos.
Article continues below advertisement
Where did Brian work before the ranch? His talent managing skills brought in big bucks.
Brandon's life before the ranch, working for Starstruck Management Group, was a far departure from farm life. His clients included big names like Blake Shelton and the Rascal Flatts. And yes, he also managed his ex, Kelly Clarkson. However, in December 2020, Kelly claimed that during the 13 years she was with his company, Brandon had never actually been a certified talent agent.
Article continues below advertisement
Starstruck Management Group is claiming that Kelly owes the company $1.4 million, but the singer considers their contract null and void because Brandon was allegedly operating the business illegally. And because Brandon acted "in conflict of interest with [her] best interests" and reportedly violated other California labor codes, per Today, Kelly has ordered her ex to return all the money she paid him to represent her.
Article continues below advertisement
"It is unfortunate that Kelly is again attempting to avoid paying commissions that are due and owing to Starstruck to try and achieve some perceived advantage in her ongoing custody and divorce proceedings," Bryan Freedman, a lawyer for the talent management group, said.
What's Brandon Blackstock's net worth?
Brandon is reportedly worth $10 million, and likely more after his and Kelly's Encino home sells (it's currently listed for $9 million after Kelly dropped the price by $1 million — she originally bought the home for $8.5 million). Kelly managed to sell their Nashville home for $6.3 million, so it's likely that Brandon will get a chunk of those profits as well. It's unclear if Brandon will owe Kelly the money she paid him during his time as her talent manager.
Beyond the aforementioned child and spousal support that Brandon will receive monthly from Kelly, The Blast also reports that the singer will be required to pay roughly $1.25 million to cover Brandon's attorney fees during their divorce proceedings.