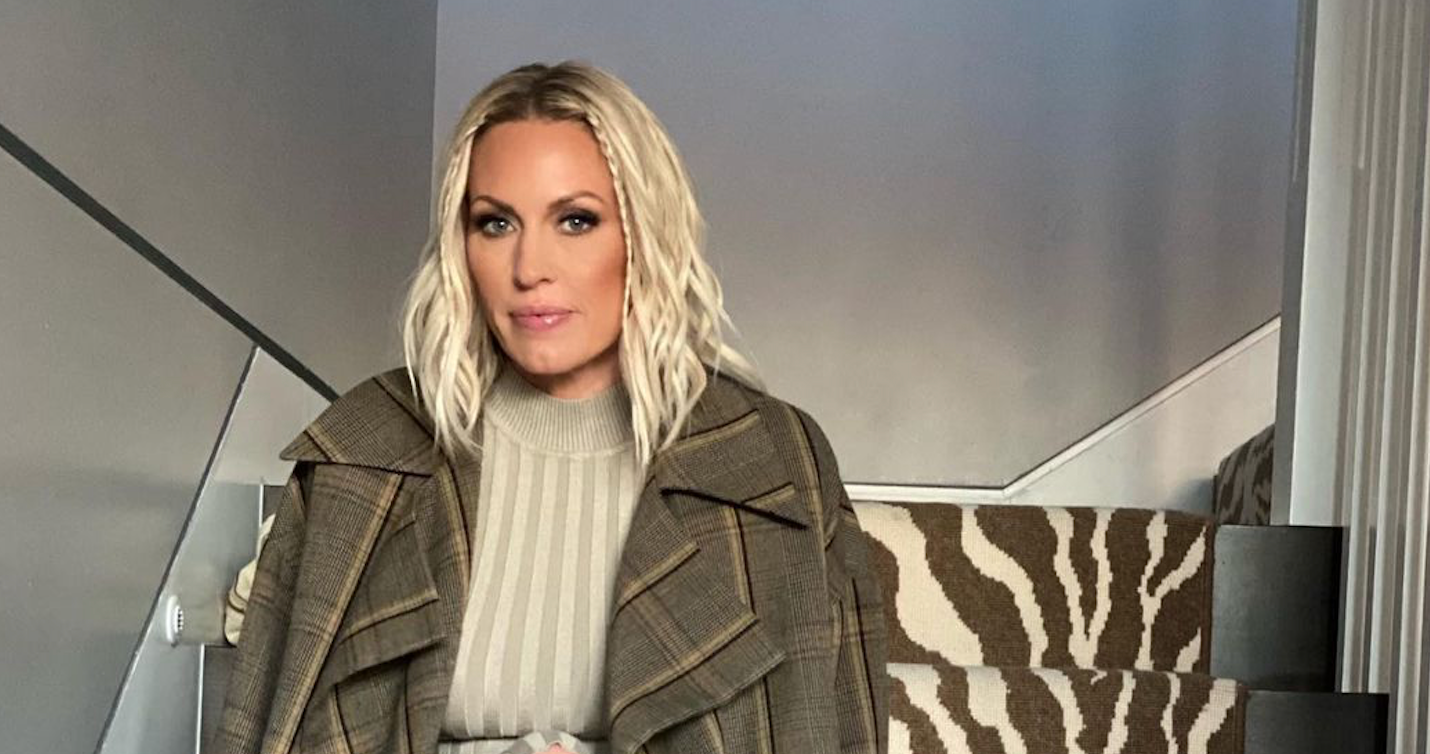 Braunwyn Windham-Burke's New Girlfriend Has Dinner With Her Family: "It's Only as Weird as You Make It"
By Gina Vaynshteyn

Dec. 2 2020, Updated 10:42 p.m. ET
Today, RHOC star Braunwyn Windham-Burke revealed that she is a lesbian. The 43-year-old mom of seven shared with GLAAD, "I'm still getting used to it … I knew I was attracted to women. I got married very young and I never thought about it. So, to be 42 … I'm just now starting to feel like I'm becoming the woman I was supposed to be. So, for me to be living completely authentically and say, 'I'm a lesbian. That was who I have always been." Braunwyn just turned 43 on November 25.
Article continues below advertisement
She continued, "This isn't something that is new 'cause that I think is what a lot of people will think. 'Oh, suddenly you're one.' No, I've always known it. But it took me personally 42 years to be comfortable enough in my own skin to say that." 
Article continues below advertisement
Although there have been rumors about Braunwyn and her long-time husband, Sean Burke, splitting up, Braunwyn claims they have no such plans. "Honestly, we are in uncharted territory. I don't have a role model for this. I don't have anyone to go to for answers. So right now, we're just doing our own way. You know, Sean and I are still married. I plan on staying married … we're raising the kids together. He's my best friend," she said. Back in October, Braunwyn revealed that she and Sean were living in separate homes.
Even though Braunwyn and Sean are legally married, the reality star is actually seeing another woman. Her name is Kris, and Sean is aware of her and seems cool with it. "I mean, we go to parties together! She came over the other night, hung out with the family, had dinner with us. I mean, it's only as weird as you make it," Braunwyn said.
Article continues below advertisement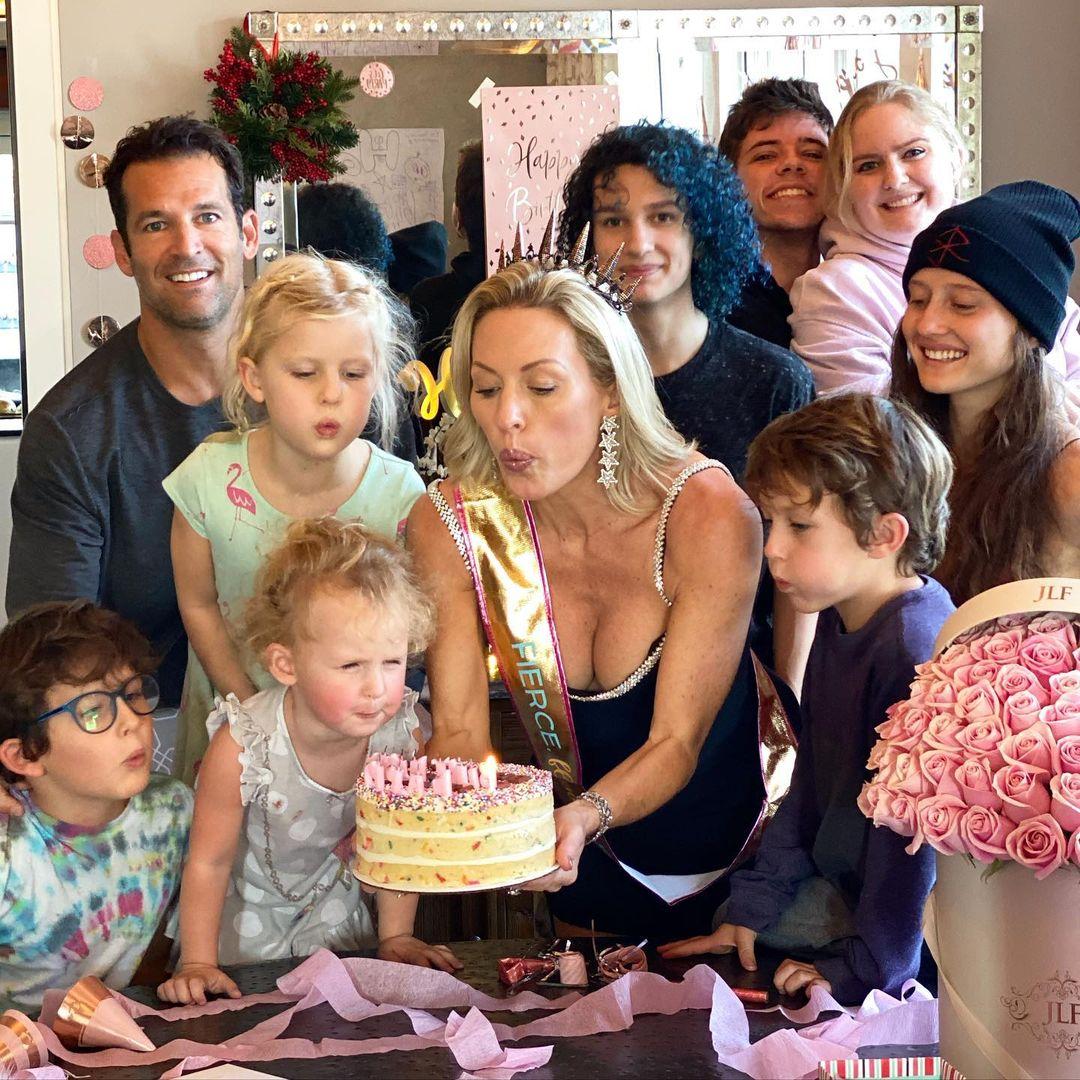 Who is Braunwyn Windham-Burke's girlfriend?
Aside from sharing that her girlfriend's name is Kris, Braunwyn hasn't revealed any personal information about her new person. She told GLAAD, "I met someone that I was interested in pursuing a relationship with. It became something that I didn't want to hide anymore and I didn't want to keep secret anymore." There aren't any photos of Kris on Braunwyn's Instagram feed, although she did post a cozy photo of herself with someone earlier today on what appears to be a hike (it hasn't been confirmed that the person is Kris). 
Article continues below advertisement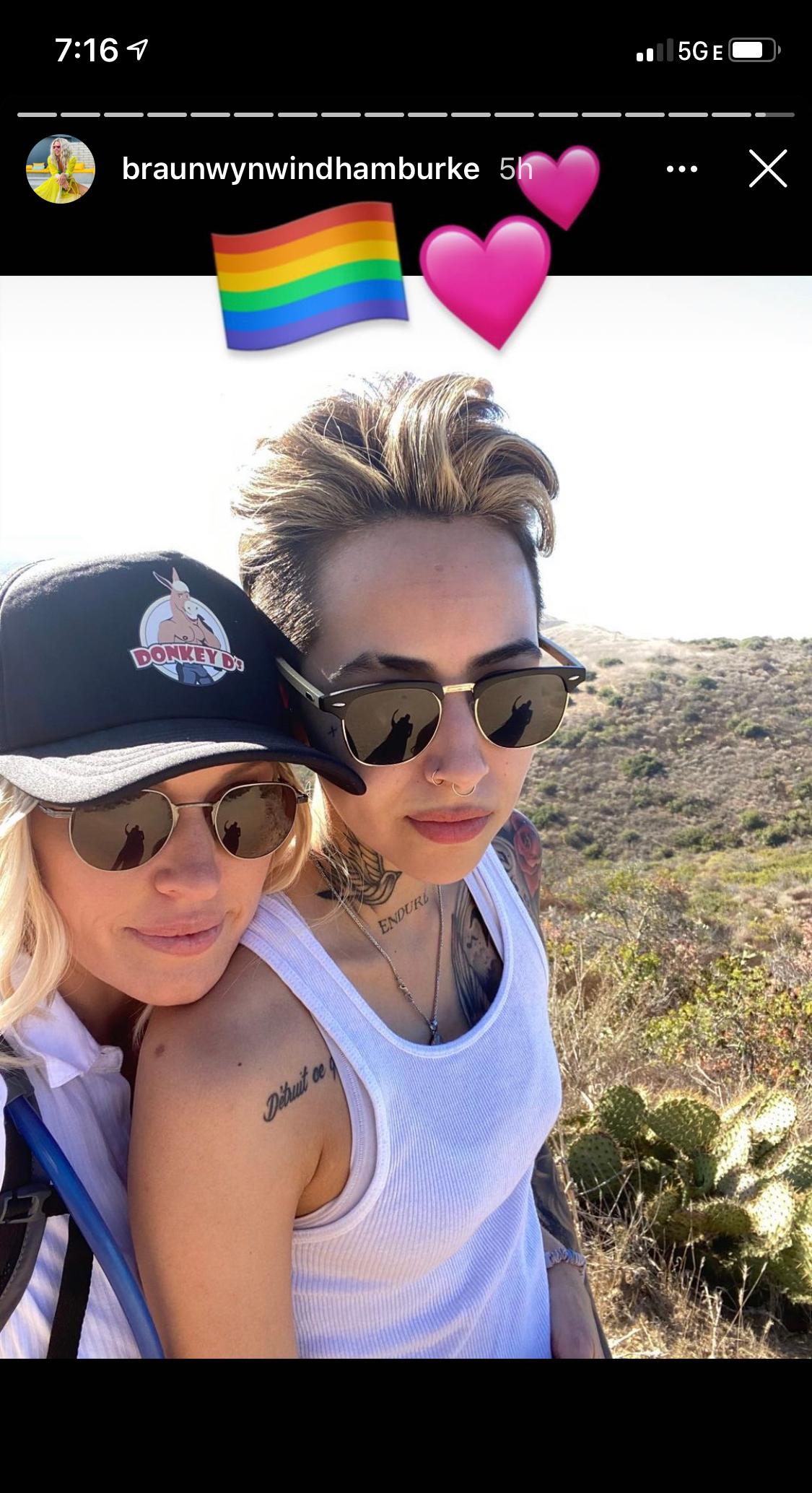 This makes Braunwyn the first openly gay housewife. It sounds like we'll get to be a part of Braunwyn's journey, as she told GLAAD, "This was all going on in my house in real time. It kind of started during filming, and then afterwards." It's definitely up to the reality star in regards to how much she wants to share — her coming out story is hers, and hers alone, and she deserves all the praise for setting such a great example for many folks out there who may be too scared or uncertain of what might happen if they reveal their sexual preferences to others.
Article continues below advertisement
Braunwyn is certainly lucky and privileged that she has such a supportive family. Her own husband even took to Instagram Stories to publicly express his support, which is heartwarming to see. Not everyone has this kind of support system.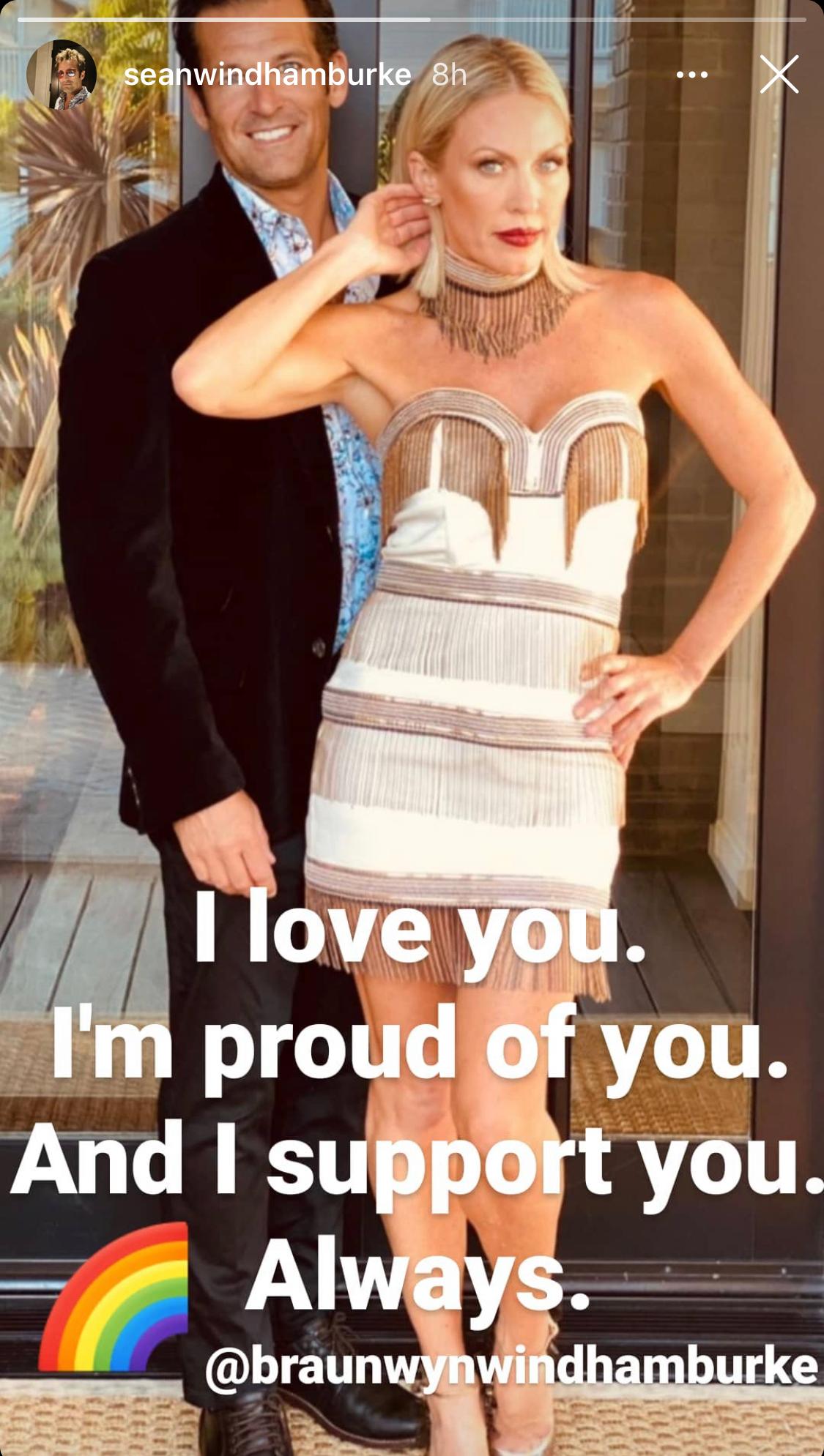 "It feels so good to finally be living my truth. I am a lesbian. At 43 years old, I've finally been able to accept this part of myself and I've realized there are no rules about when someone should come out. This is my time," Braunwyn wrote on Instagram. Yes it is!