Braunwyn From 'RHOC' Struggled to Define What Her Husband's Job Is, Joked That He's a Porn Star
You might be wondering what Braunwyn Windham-Burke's husband Sean does for a living, since he's able to afford to pay for the two houses he and his wife are living in right now.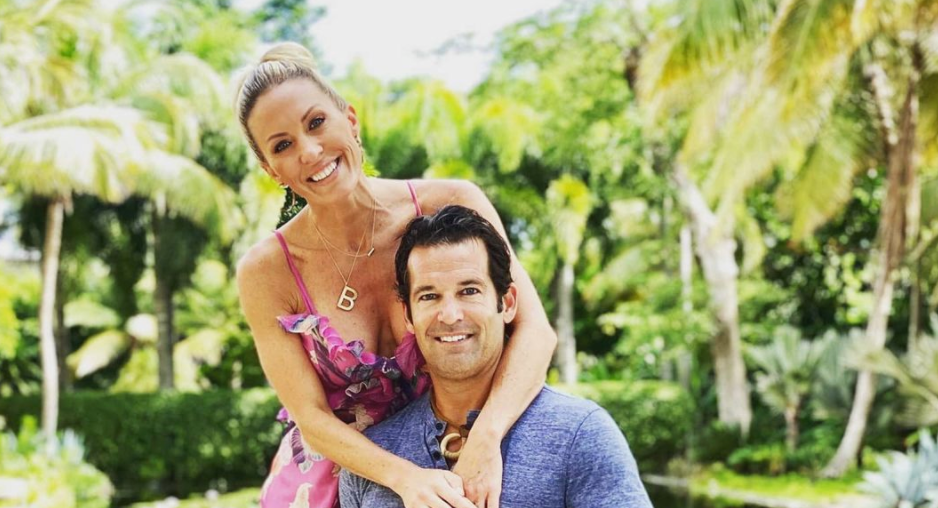 On October 21, it was revealed that Real Housewives of Orange County star Braunwyn Windham-Burke has decided to live separately from her husband, Sean Burke. Although she loves him and they still get along, she and her husband have wanted to give each other space to "redefine" their marriage. So they're not dunzo, they just seem to be, um, majorly social distancing from each other.
Article continues below advertisement
"We're getting along better than we ever had, but we are redefining our marriage right now. There's some things that I am going through that I'm giving myself the time and the space to acknowledge, and Sean's been very supportive in all of this," Braunwyn shared on Watch What Happens Live with Andy Cohen. As of now, they have no plans to divorce, and she's confirmed that to Us Weekly.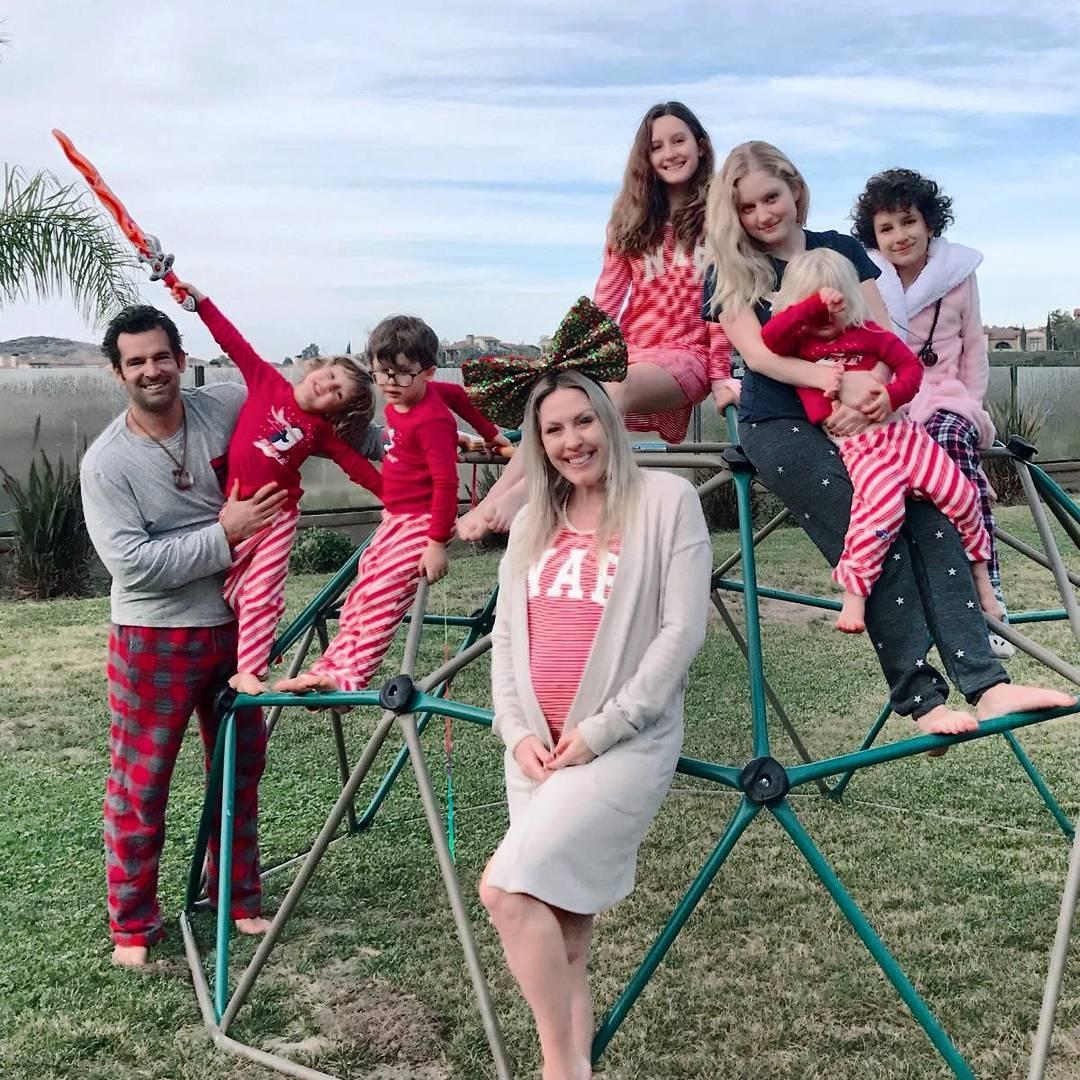 Article continues below advertisement
"I know it's hard for people to understand. 'They're splitting two homes, so they must be unhappy.' But I guess what I want to say is we're living in two homes because we want to stay married. And is this forever? I doubt it. My gut says no, but I'm gonna live today today, and I'll worry about tomorrow, tomorrow," the reality TV star explained. Hey, space can be good! As for Sean, he hasn't made any comments about the arrangements. It also seems like Sean, who's the breadwinner of the family, is providing the housing.
What does Braunwyn's husband do for a living?
He must make a lot to support Braunwyn's lifestyle, right? Sean Burke is the President of Channelstars, a tech collaboration center in Newport Beach, according to LinkedIn. "Co-ordinator and Founding Member of Channelstars. Success by Association. Channelstars is a leading information technology business development, strategic planning and consulting company with an emphasis on the public sector and healthcare markets," Sean wrote in his position description. Sean has seemingly worked in tech and finances since the '90s.
Article continues below advertisement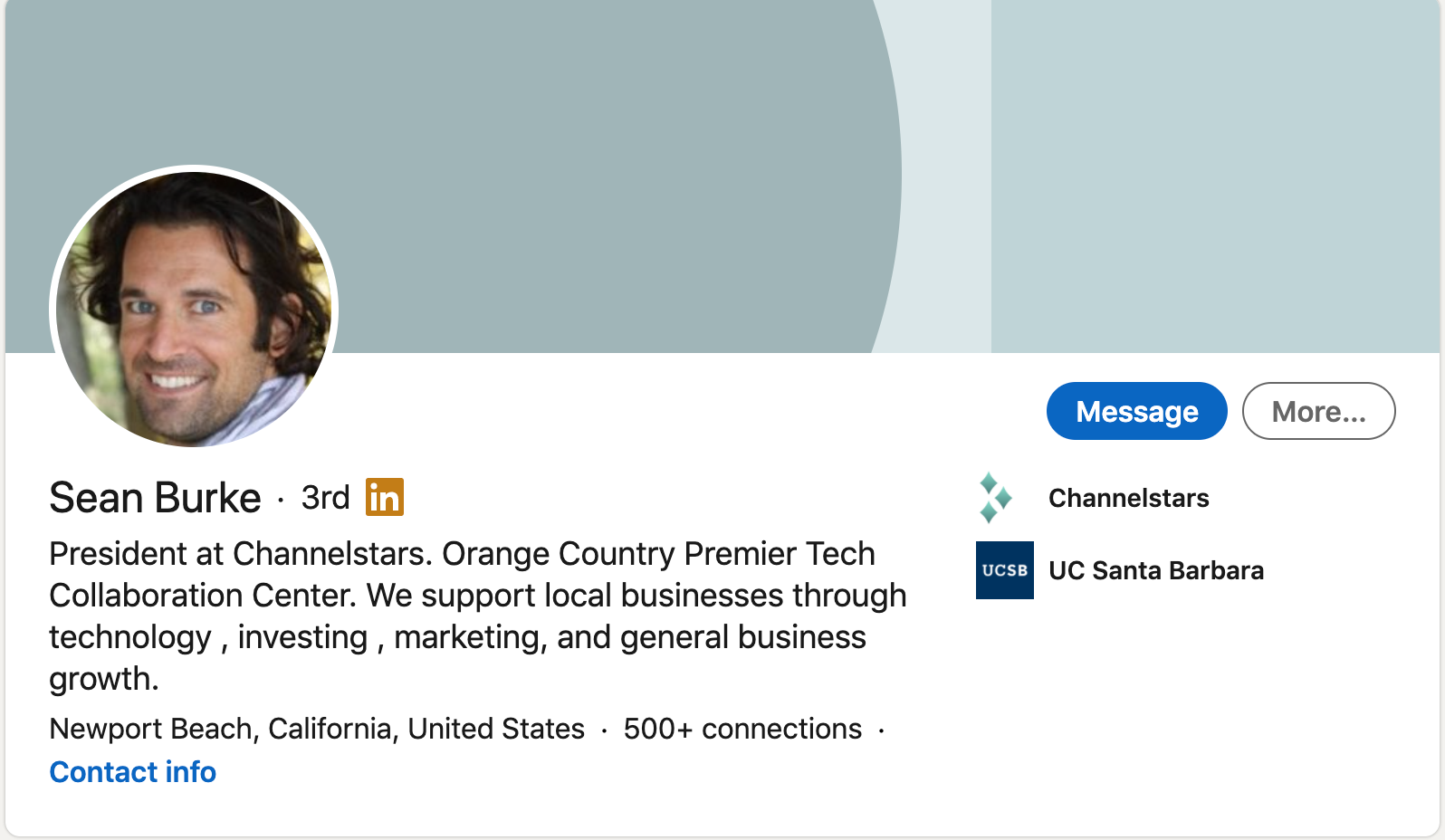 Braunwyn just recently tried explaining her husband's work. "...He's in technology? Stuff? Like, I really don't know. I got this, I got this. He does high… scale infrastructure, infrastructure for state, local, and federal governments," she offered, and then joked, "Like, whatever! He's a porn star."
Article continues below advertisement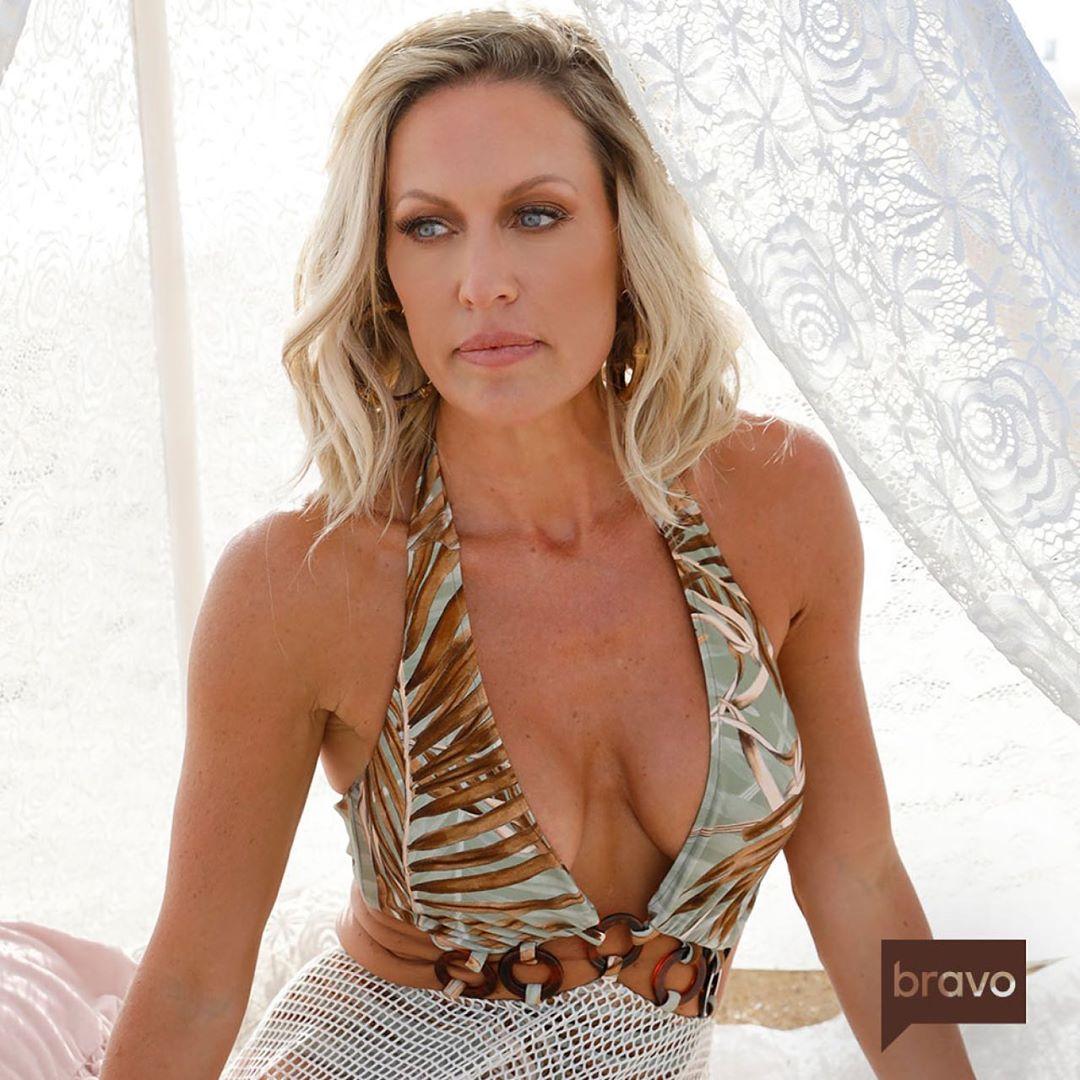 This isn't the first time Braunwyn and Sean had re-evaluated their relationship. In fact, the couple nearly got divorced a while back. "I learned [doing the show] that I can't always rely on my husband. I've been with my husband since I was 18, so I had to stand on my own two feet for the first time in my entire adult life. And that was not always easy," she said, per Us Weekly in 2019. She and Sean got married in 2000 and have seven kids together. And it's been a bumpy ride!
Article continues below advertisement
"We fought for our family because Sean and I almost got divorced. We've been through infidelity. We've gone down this road and Sean and I came back stronger," Braunwyn shared. The separation happened 13 years ago because Braunwyn cheated on Sean. "We separated. I took the kids. He was with someone else, too. We were separated, we were in two different homes. I went to Hawaii...I enrolled [the kids] in school. I told Sean I was done. I just didn't want to be a single mom anymore. He traveled 25 days a month," she explained.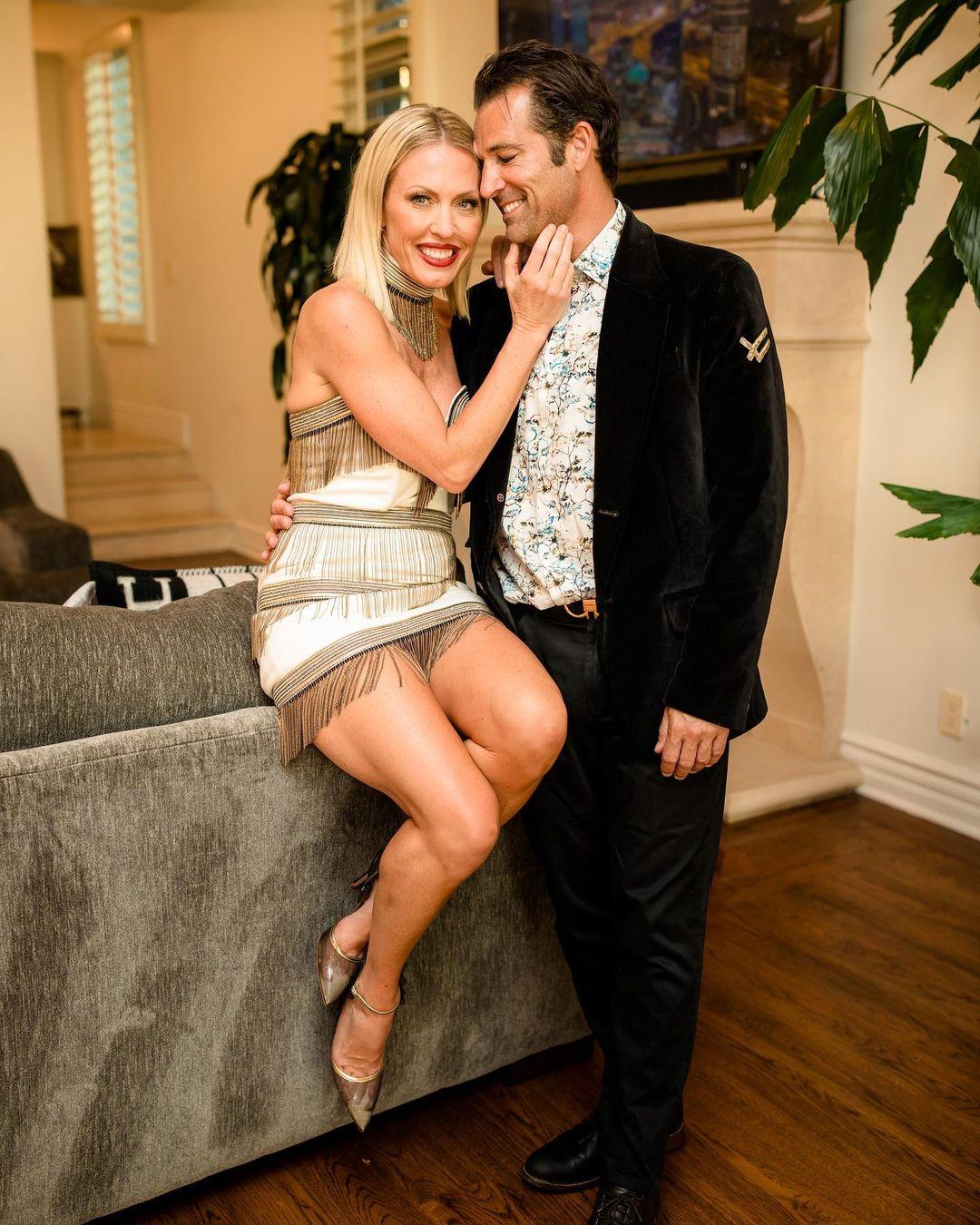 Article continues below advertisement
However, they got back together a few months later. At that time, Sean quit his job and became a stay-at-home dad for eight years (after selling company shares — the family wasn't going to starve, after all). "After a few months, he flew out to Hawaii and he got down on one knee and re-proposed to me. He had quit his job; he was the president of a very successful company. He sold his shares and he walked away and he became a stay-at-home dad for like eight years. He said I would rather choose you guys than my work," the RHOC star said.
Hopefully these two can continue to keep working it out!