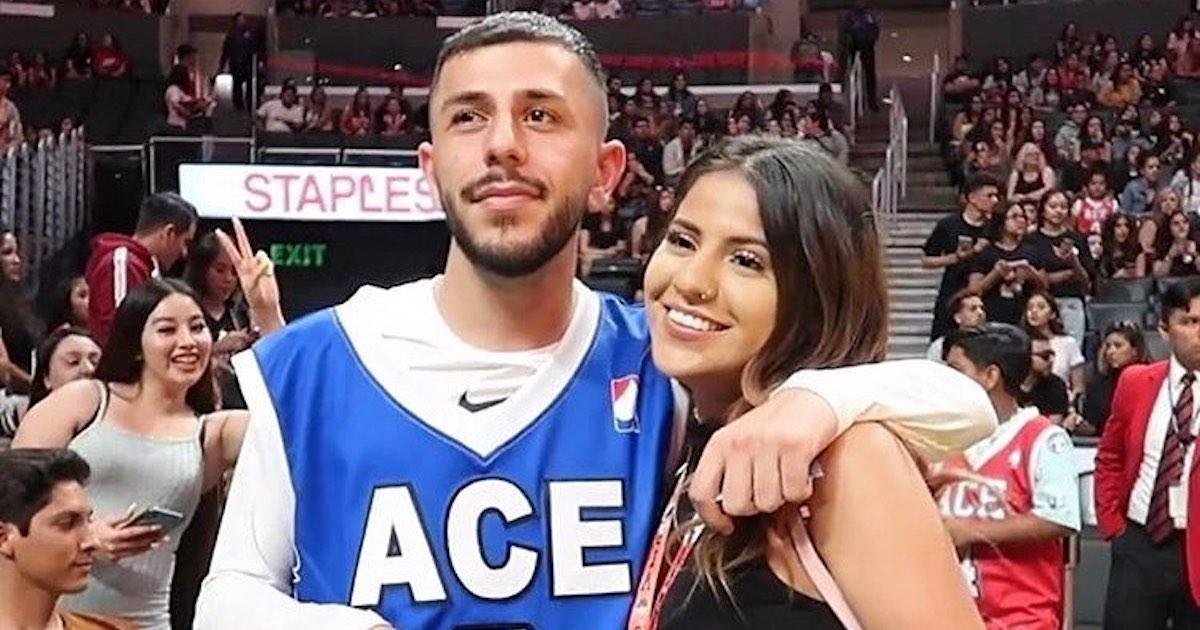 Did Brandon Awadis Aka Brawadis Get Back Together With Jackie?
With more than 4.8 million subscribers on YouTube, Brandon Awadis aka Brawadis has made a career for himself outside of just being FaZe Rug's brother. The 25-year-old basketball enthusiast started his channel in April of 2015, and he's since posted nearly 1,500 videos.
In the beginning of his vlogging career, Brandon showcased his relationship with girlfriend Jackie Figuera. Though the two broke up in 2017, Jackie was still a fixture on his page from time to time.
Article continues below advertisement
Brandon posted a viral video in August of 2020 about asking Jackie to be his girlfriend again. While the setup to the video had some subscribers swooning, it soon became clear that Jackie wasn't on the same page as her ex.
Now that Jackie and Brandon may be reconciling (or splitting for good), we have a refresher on why they even broke up in the first place.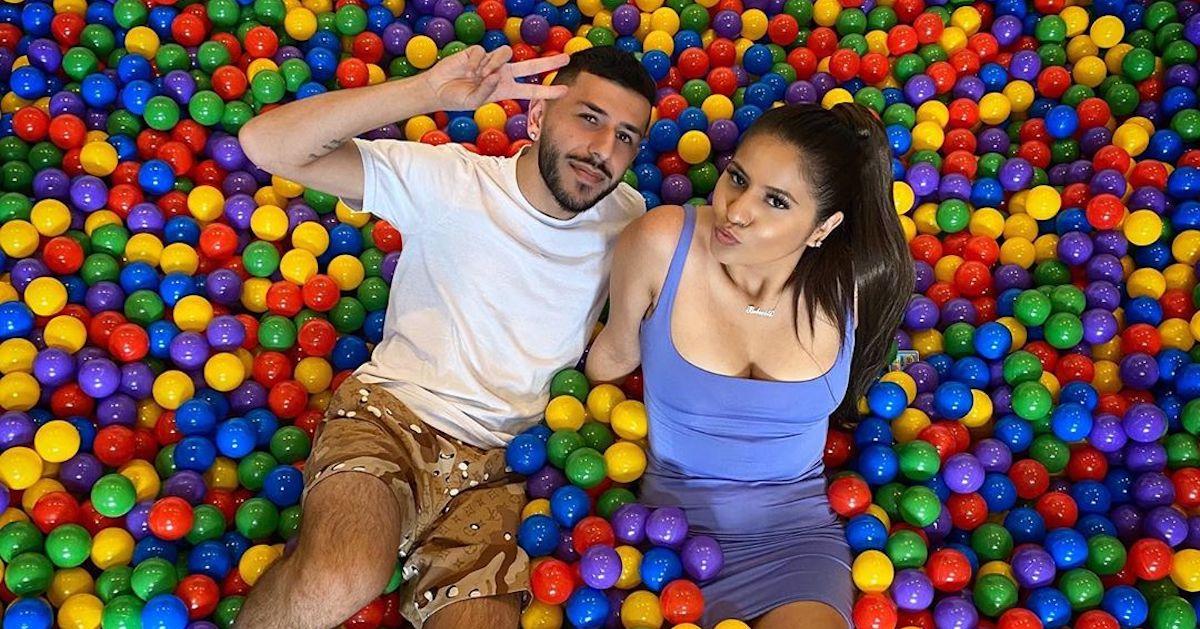 Article continues below advertisement
Why did Brawadis and Jackie break up?
More than two years before Brandon would try to get back together with Jackie, he discussed their split in "We broke up.. it's over. *NOT CLICKBAIT*." Fans were skeptical when Brandon first posted the video in November of 2017 because he had done a breakup prank with Jackie just a month earlier.
But, their split was actually real this time.
"Things just weren't working out for me and Jackie," Brandon said, before adding that he never showed the bad parts of their relationship in vlogs.
"Was there a specific event or certain thing that happened to lead to this breakup? No," the vlogger said. He confirmed that there was no cheating or drama that occurred prior to their decision to break up.
Article continues below advertisement
While Brandon and Jackie did try to work through their issues for the sake of their fans, he said that it ultimately wasn't enough. He admitted that the two should have split months earlier, but that they were very concerned about upsetting Brandon's subscribers.
"It was a great two years. No regrets. Never ever will I sit here and say that I regret dating Jackie," Brandon continued. "I'm not that type of person."
The former couple did continue to make content together.
Article continues below advertisement
Did Brawadis and Jackie get back together?
After Jackie and Brandon ended their relationship, many of their fans refused to give up hope that they would get back together. On Aug. 11, Brandon posted a vlog entitled "I ASKED HER TO BE MY GIRLFRIEND..." about their potential reconciliation.
He explained that he had been wanting to take their friendship to the next level for a while, and that he had planned a special date for them.
"A lot of people might be asking the question, 'Brandon, why today?' Well, I've never said this on camera obviously, because Jackie watches my videos so it would ruin the whole surprise, but I have been planning on asking Jackie to be my girlfriend again for quite some time," he said in the video. "There have been multiple occasions over the last year that I have wanted to ask her to be my girlfriend, and it just didn't feel like the right time."
Article continues below advertisement
The San Diego native mentioned that he had never given up hope on their relationship, and that he was terrified of losing her.
"You have to feel the connection from both sides. It's a two way street. But, now, where we're at today, I feel like it's the perfect time to make Jackie my girlfriend again. My biggest fear in life would be to lose this girl because she's so perfect. If I lose this girl, I would never be able to live with myself for the rest of my life. I would have so much regret."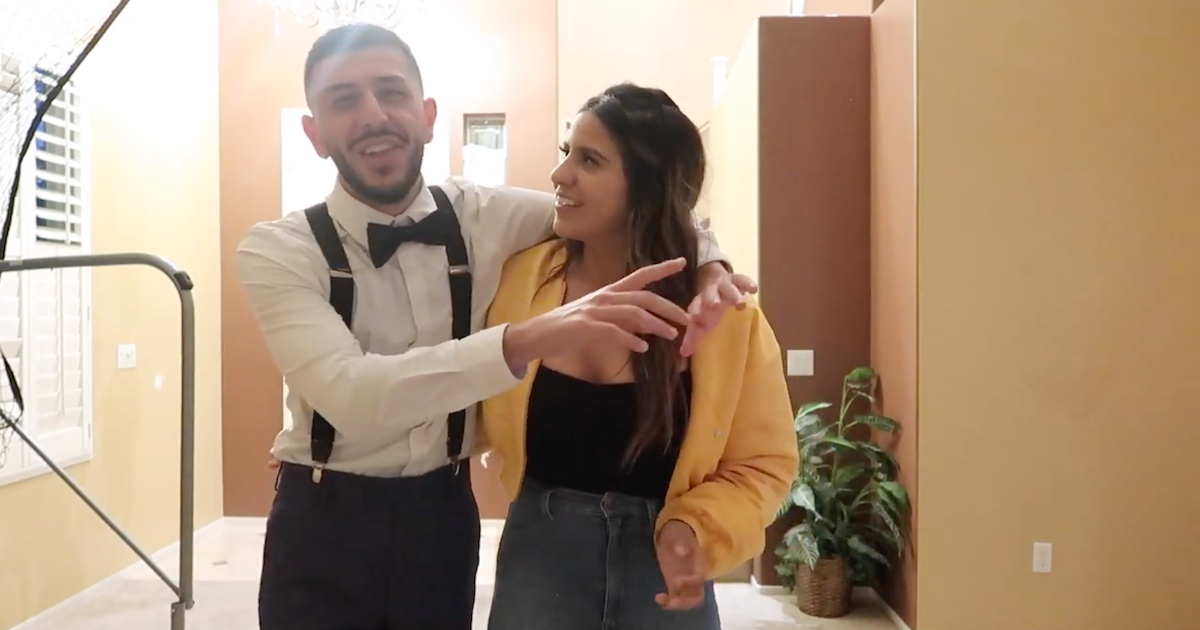 Article continues below advertisement
Brandon went on to say that he can envision Jackie as his wife one day, and that he wants her to be the mother of his kids.
He then took viewers through the prep he went through to ask Jackie out again. He bought the food and drinks that they had on their very first date together, and he explained that he was more interested in the nostalgia rather than wooing her with fancy and expensive items.
After Jackie saw Brandon's romantic setup, she asked to speak with him off camera. The video then cut to Brandon sitting alone in his car.
"Me and Jackie talked and talked and talked off camera. When I say we talked a lot, I mean it was probably four hours ago when Jackie walked through that door and we just finished talking..."
While he hinted that the two did not rekindle their relationship, he said that he and Jackie would reveal where things stand in a future video.