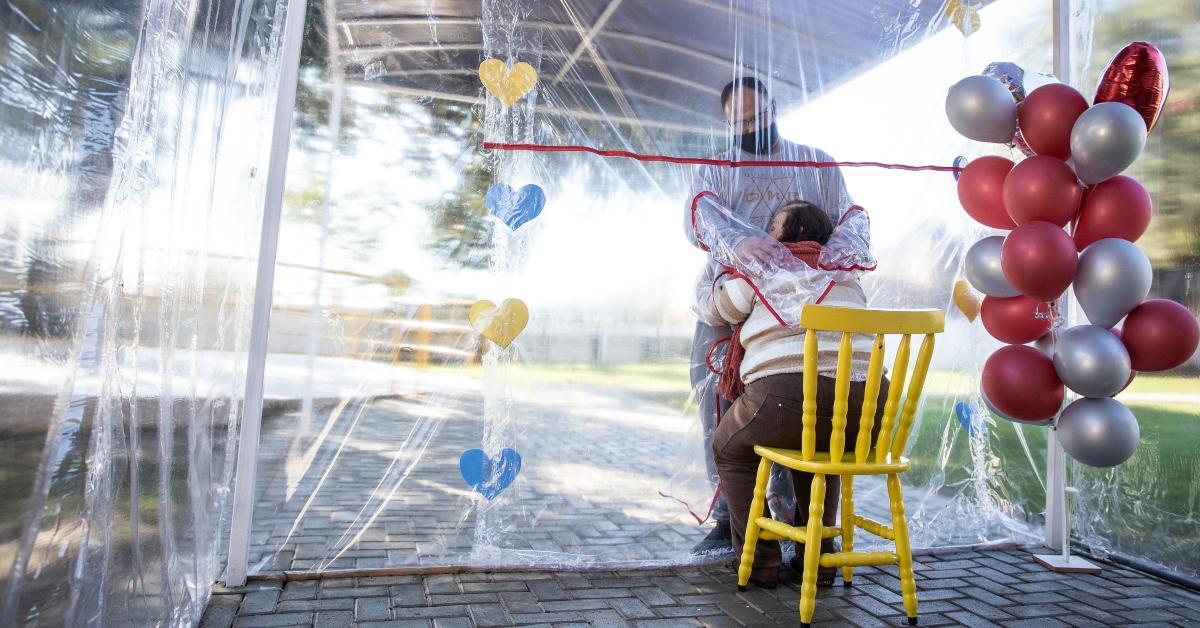 Brazilian Nursing Home Builds 'Hug Tunnel' for Residents to Safely Embrace Relatives
Mental health is just as important as physical health, so when residents of the Três Figueiras care home in the southern Brazilian state of Rio Grande do Sul were feeling down, the staff knew they had to do something to lift their spirits.
Article continues below advertisement
"We noticed that our senior residents were feeling sad," Luciana Brito, one of the owners of the home, told CNN. "We thought they would be much happier if we found a way for them to hug their relatives." So that's exactly what they did.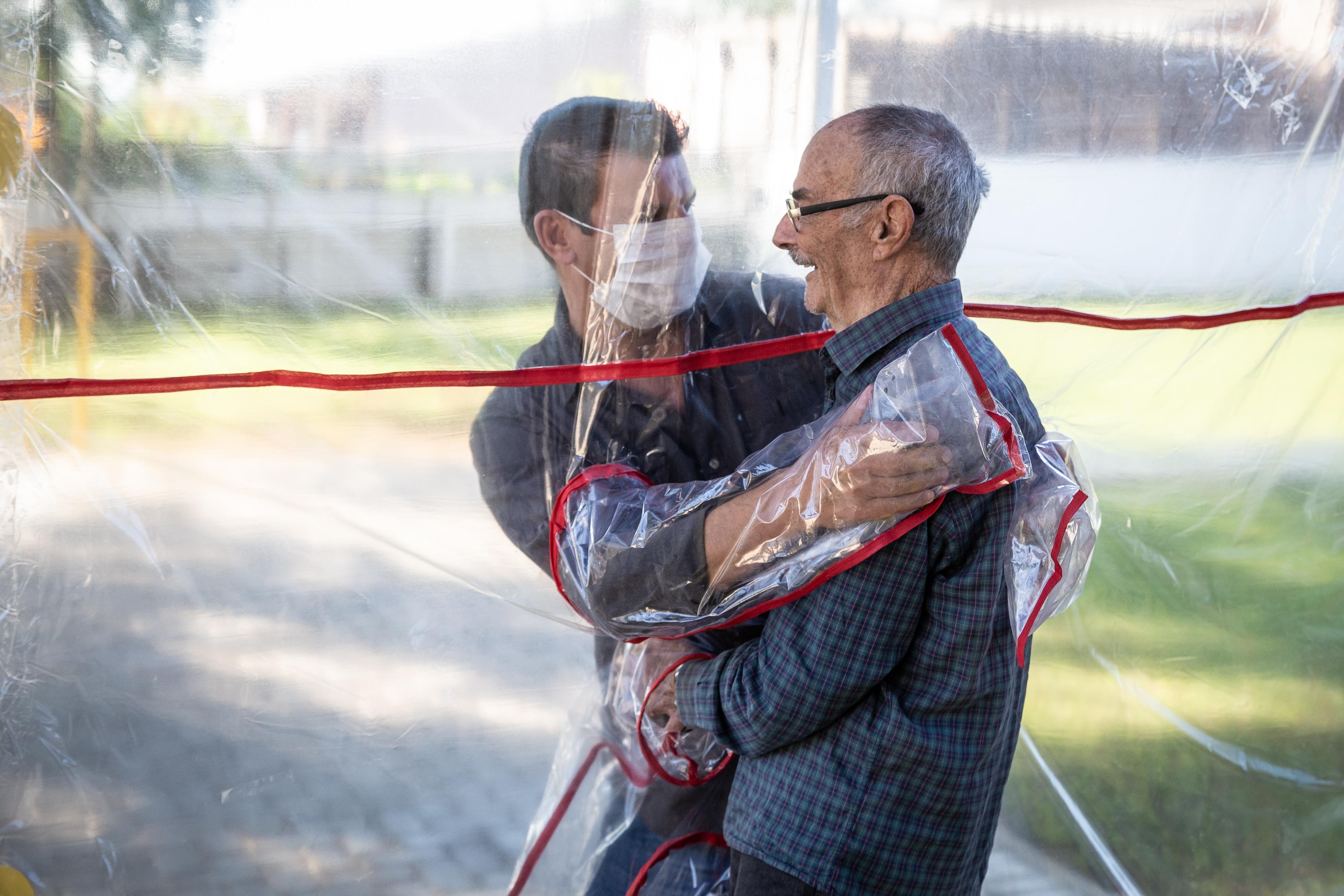 Article continues below advertisement
The solution they came up with? A "hug tunnel!" Since March 17, the 28 seniors who live at the facility have been restricted to communicating with their family members over video calls. The staff got the idea for the hug tunnel when they saw a viral video of a woman in the United States make a similar contraption so she could hug her mom.
The tunnel is a big plastic enclosure that covers the entrance to the facility, and in the middle of one panel, there are four plastic arm holes to allow people to embrace without actually touching.
Article continues below advertisement
And don't worry; the hug tunnel is sanitized after every single use. Visits are scheduled and the whole area is disinfected between them. Additionally, all visitors have their temperatures checked and use hand sanitizer before touching the tunnel.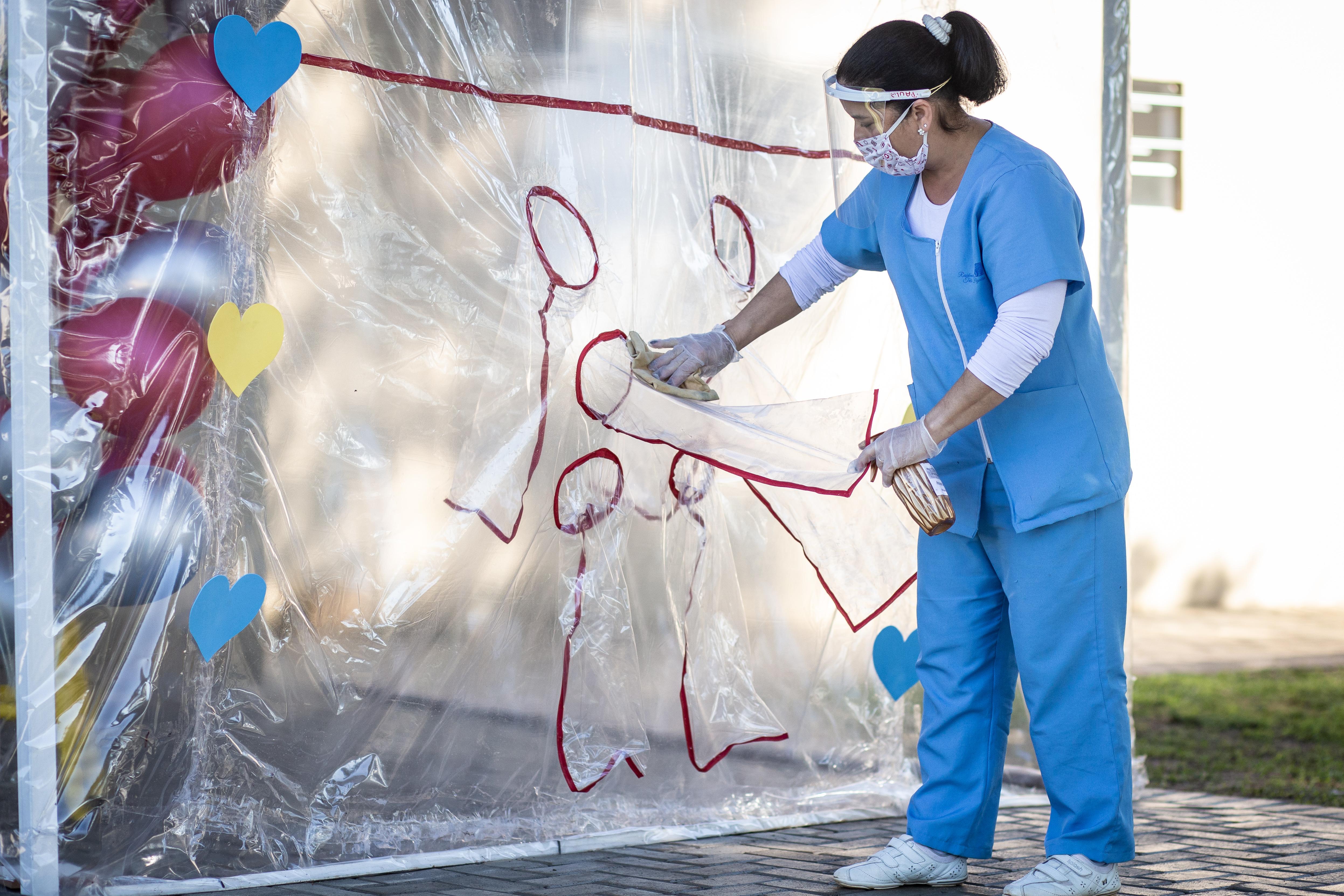 Article continues below advertisement
Eraldo Quintana, who lives at the home, told CNN, "My two daughters came to visit me and I was very happy to see them." Although he said it was definitely "different" to hug someone through a layer of plastic, he was glad for the extra protection. "If we didn't have this we would be scared to embrace due to the coronavirus," he said.
Administrator Rubia Santos said, "If anyone out there runs a senior living home or facility, I recommend you do this. It is so gratifying to see them hugging each other and so important."
Article continues below advertisement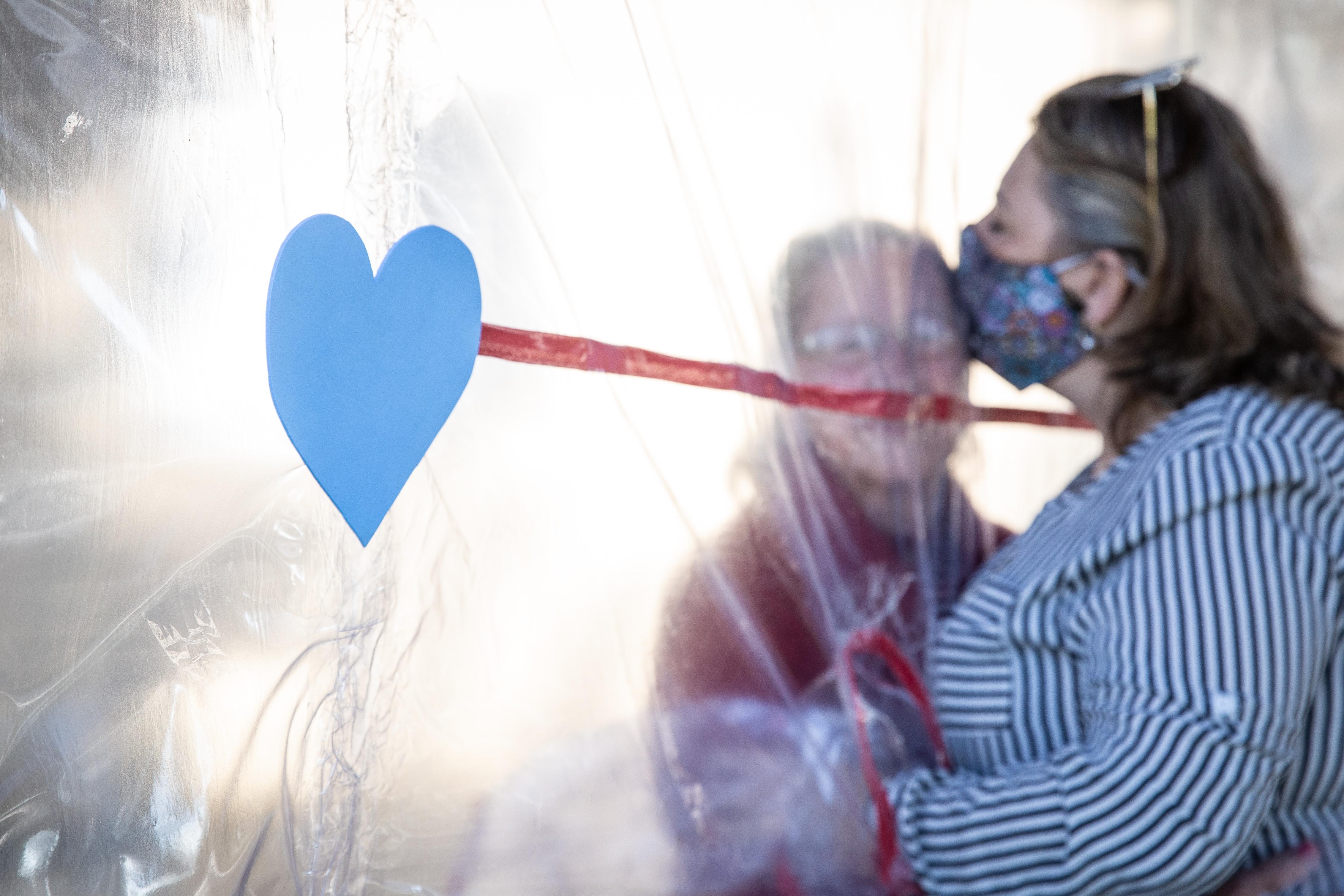 Brazil has been hit extremely hard by the coronavirus. The country has the second highest number of deaths and confirmed cases in the world. More than 46,500 people have died of COVID-19 in Brazil. The only country with more COVID-19 deaths is the United States.
Article continues below advertisement
But like the U.S., even as cases rise in Brazil, their president Jair Bolsonaro dismisses the seriousness of the virus and has started allowing the country to reopen, even though many experts warn that it could get much worse.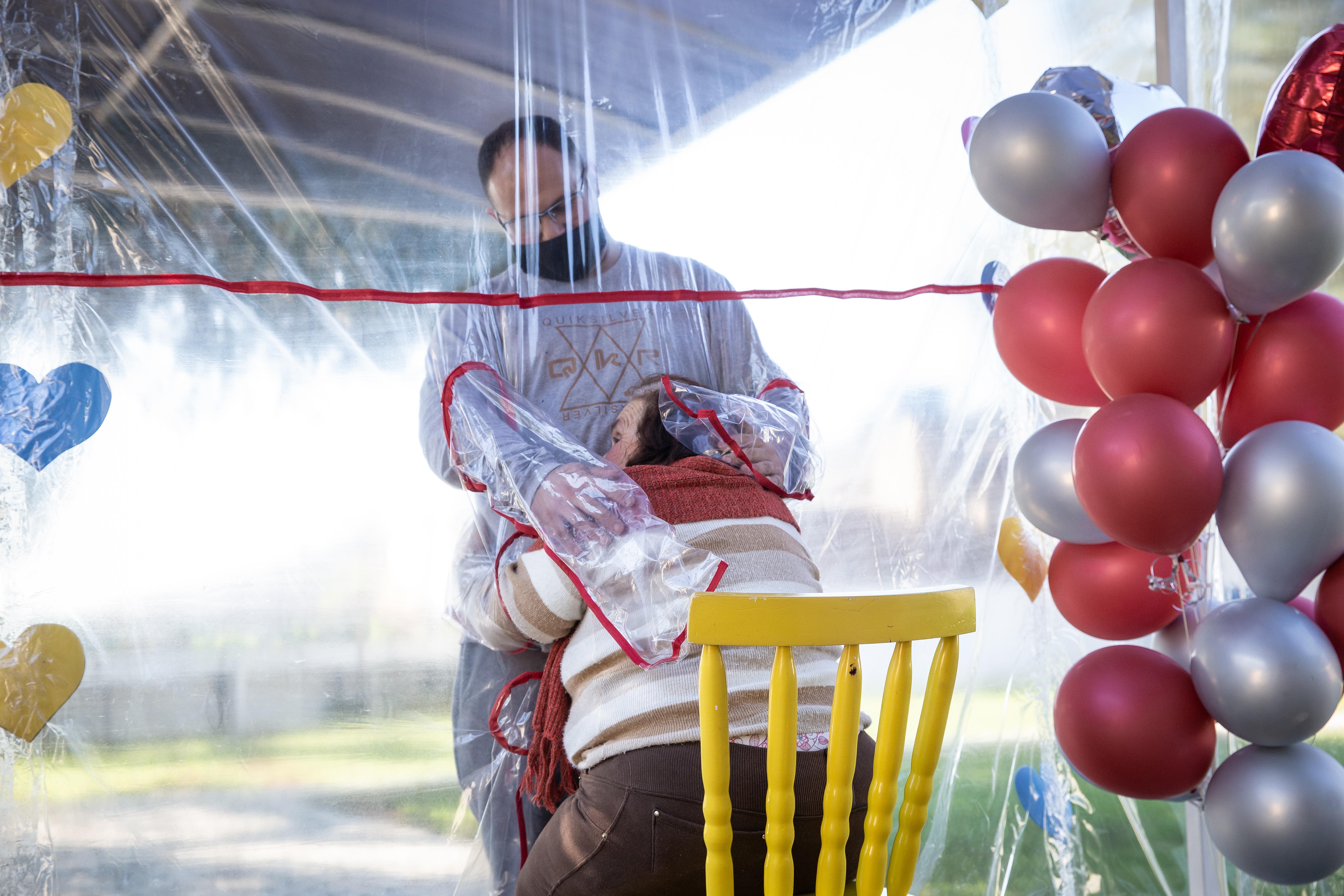 Article continues below advertisement
Until things calm down, care homes like Três Figueiras are getting creative in finding ways to boost their residents' spirits and allow them to visit with their relatives with relatively little risk and huge reward. It's hard to be isolated from the people you love for so many months on end.
The most effective thing individuals can do to help curb the spread of the virus is stay home, even as your state or country starts to reopen for the economy's sake. If you do have to go out and you will be in a place where you cannot safely social distance, wear a mask. It's that simple.