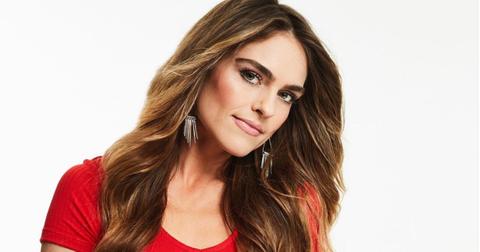 Bri Stauss Was Broken up With While Trying on Wedding Dresses
By Leila Kozma

Updated
A recent episode of The Bachelor: Listen to Your Heart saw Bri Stauss and Chris Watson embark on their first-ever date to The Guitar Center Hollywood.
The stars took the opportunity to open up about their previous experiences with dating and heartbreak. Visibly confident around each other from the get-go, they even had the chance to discuss more steep topics like Bri's nightmarish incident with her notoriously unreliable ex-fiancé.
Fans would like to know: Who is Bri's ex?
So, who is Bri Stauss' ex-fiancé? The star of 'Listen to Your Heart' mentioned him several times.
As Bri reveals in her bio, she joined The Bachelor: Listen to Your Heart with the hope of finding true love and a partner for life.
"Previously engaged, she's tired of the immaturity and commitment fears of the men she has loved in the past. But after all the heartbreak she's been through, Bri refuses to give up and is ready to find something real and long lasting."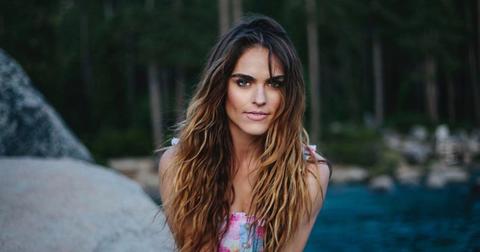 Bri dropped various clues about the horrific ending of her most recent relationship but she refused to disclose more information about her ex-fiancé.
As a swift Google search reveals, she and Jason Taylor posed together for the cover of a 2018 issue of Utah Valley Bride, a bridal magazine focusing on real-life couples.
According to Heavy and Q News Hub, there's a strong chance that Jason was the dreaded ex Bri briefly mentioned on her first date with Chris.
The musician only spoke about the horrid experience of being broken up with while trying on wedding dresses — the harrowing scenario she undoubtedly wants to avoid in her future relationships — but she refrained from disclosing any further details about what her relationship was like with her ex.
"About a year and a half ago, I was engaged. But I think he got scared, so I made the decision to give the ring back. It crushed me. I want to come back hopefully with a new valentine. It was hard for me to get back into dating, but I do feel ready to meet my future husband. Hopefully, it's a guy who plays guitar," Bri explained in an episode of The Bachelor: Listen to Your Heart.
Are Bri and Chris about to get engaged? 'Listen to Your Heart' fans think so.
The shooting of Listen to Your Heart wrapped up on Feb. 12, 2020, and Bri and Chris are still going strong.
On April 18, Chris posted a new recording of "Still in Love," a ballad by Thirdstory, which indicates that he and his newly found beau are closer than ever.
What's more, The Bachelor: Listen to Your Heart host Chris Harrison also hinted at a potential engagement in a previous interview with Entertainment Tonight.
Bri and Chris could become the first couple to get married after appearing on The Bachelor: Listen to Your Heart. We can only imagine how Bri's fiendish ex-fiancé would respond to the big news.
Catch new episodes of The Bachelor: Listen to Your Heart every Monday at 8 p.m. ET on ABC.