This Unlikely Couple Are Finalists on 'Bachelor: Listen to Your Heart' (SPOILERS)
'Listen to Your Heart' contestants Trevor and Jamie are already off to a rocky start, but are they still together since filming has ended?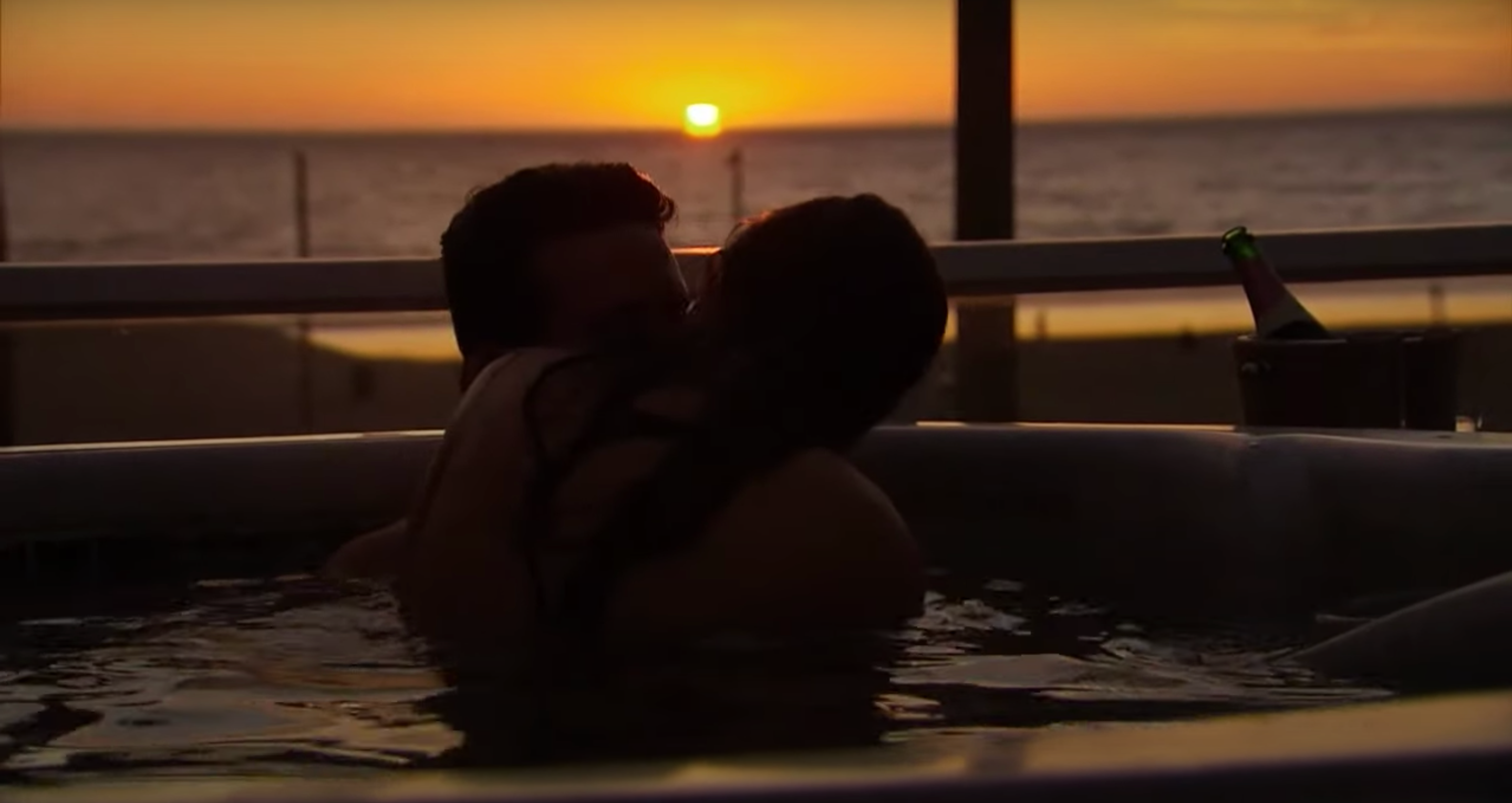 Week one of the new Bachelor spinoff series Listen to Your Heart has already outlined love triangles galore — including one between contestants Jamie, Trevor, and Ryan.
Jamie has already decided to make Trevor her first choice — but things are bound to get rough for the couple right from the start with allegations of cheating bubbling to the surface already.
Are Jamie and Trevor still together now? (Warning: major Listen to Your Heart spoilers ahead.)
Article continues below advertisement
Are Jamie and Trevor still together even after filming for 'Listen to Your Heart' ended?
In a preview for the next episode, a girl claiming to be friends with Trevor's ex-girlfriend shows up to put him on the spot, alleging he cheated in his previous relationships. And she wants him to confess it to Jamie.
"The lying, the cheating. Are you going to tell Jamie?" she asks him, point-blank.
For those who don't remember, Trevor was previously an American Idol contestant. While on the show, Katy Perry was openly hitting on him, though he had a girlfriend at the time.
Article continues below advertisement
Poor Jamie then tearfully admits that she's been cheated on in every relationship she's ever been in. Clearly, things are already not going well for them.
But what does this mean for the couple going forward? Since Ryan was given a rose by Rudi, keeping him in the competition, Jamie's love triangle has become a love square, but will she stick with Trevor regardless?
How far do Jamie and Trevor make it?
The Bachelor contestants are required to keep everything heavily under wraps before the season finale airs, meaning it's not clear from the look of either party's social media feed how far they made it.
But luckily, spoiler king Reality Steve has all of the answers you're looking for.
Article continues below advertisement
When the season finale was filmed in February, he revealed that Trevor and Jamie actually manage to take their relationship all the way to the final two, where the pair performed Dan + Shay's "Speechless" for their performance against Chris and Bri, who were crowned the winners.
But as the last couple eliminated, host Chris Harrison asked them if they would continue their relationship outside the show, to which they confirmed they would.
Article continues below advertisement
"[Judge] Kaitlyn asked Jamie and Trevor if they were in love and Trevor replies they were falling in love and they plan to continue seeing each other after the show," Reality Steve tweeted. "Anybody that knows anything about Trevor's f--k boy past knows that Jamie is in for a rude awakening once this is all over."
Article continues below advertisement
Those rooting for the couple may be convinced that the pair are still together, just keeping any indication of their relationship off social media. But Reality Steve revealed just before the season premiered that the pair didn't last long after filming was over.
"(UPDATE): One thing to add to the #ListenToYourHeart finale spoiler: Trevor already broke up with Jamie," he tweeted. "For anyone that knows anything about Trevor's past, this isn't the least bit surprising."
It's unclear what drove the two apart, though the rest of the season is bound to give viewers some clues. Currently, Jamie and Trevor both follow each other on Instagram, though it's possible that has more to do with spoiler prevention than them ending on a good note.