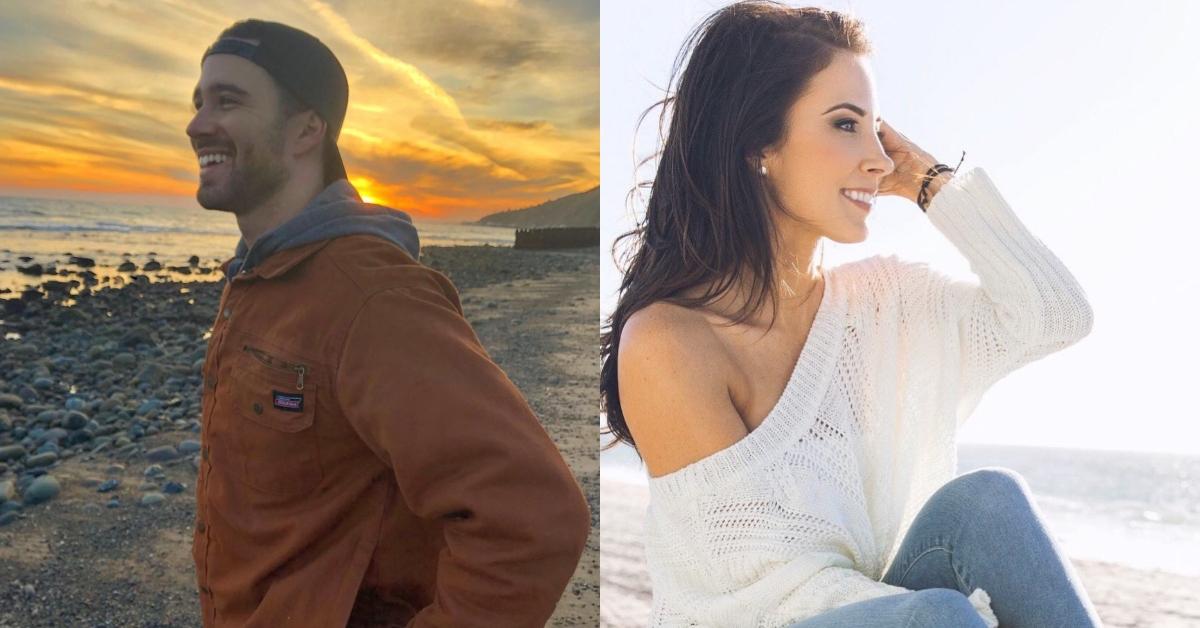 Wait, Didn't Trevor Holmes Have a Girlfriend on 'American Idol'? Here's What Happened
Those of us who caught the first episode of The Bachelor Presents: Listen to Your Heart noticed one shockingly familiar face — (aside from Bach Nation staples such as Chris Harrison) — Trevor Holmes, from Season 16 of American Idol. It appears that the former American Idol hottie has made his way onto the first season of the new spinoff series, in hopes of finding the duet partner (and life partner) of his wildest, musically gifted dreams.
Article continues below advertisement
However, if you caught the 29-year-old heartthrob's steamy season of American Idol, you're probably wondering what happened to Trevor Holmes' girlfriend, who made several appearances alongside the singer-songwriter. Stay tuned for everything we know regarding what happened to their relationship.
Article continues below advertisement
Who was Trevor Holmes' girlfriend on 'American Idol'? Meet Sierra Nielsen.
If you aren't familiar with Sierra Nielsen, let us bring you up to speed — Sierra is a 34-year-old fitness coach and nutritionist from California, according to Famous Birthdays. She got her Personal Training Certification and Sports Nutrition Certification from ISSA, and uses her Instagram, as well as her personal blog, Your Sexy Self, to promote her training programs. She has 216,000 Instagram followers, and to be honest, she seems to be doing quite well for herself.
Sierra and Trevor dated for quite a while, and made several appearances together when the singer-songwriter appeared on American Idol. At one point, Katy Perry was reportedly flirting with Trevor, and since she was apparently his lifelong celebrity crush, Sierra supported it.
"I was fully supportive of it, we all have celebrity crushes," Sierra said in an interview on Good Morning America. "I even told [Katy] we could share him." Check out the full interview below.
Article continues below advertisement
Why did Trevor and Sierra break up?
Trevor's fans were heartbroken and seriously confused when news broke that he and Sierra had split in September 2018 — from what American Idol viewers saw, they had a super loving and supportive relationship. But according to US Weekly, their breakup was incredibly messy.
Article continues below advertisement
"Walking away from anything that's unhealthy or causing you pain is one of the most difficult acts of self love. But one of the most powerful. Recently I was faced with just that… Walking away from my relationship," she said in an Instagram post at the time.
"But I had to leave out of LOVE FOR MYSELF. My heart was not being protected. It was not receiving the respect, loyalty, honesty and love it SO deserves," she continued. See the full post below.
Article continues below advertisement
In addition to changing his relationship status, Trevor also appears to have switched careers.
During Trevor's American Idol days in 2018, the aspiring rockstar, who was 27 years old at the time, said he was a construction worker by day, according to Gold Derby. However, it seems as though Trevor has completely deviated from his career path within the construction industry.
Article continues below advertisement
While Trevor and Sierra's chemistry appeared to flourish during his American Idol days, it seems as though they're respectively doing much better separately. These days, Trevor seems to be vying for Jamie's heart on Listen to Your Heart, and TBH, I think we're all excited to see what happens with that.
Catch new episodes of The Bachelor Presents: Listen to Your Heart on Mondays at 8 p.m. EST on ABC.