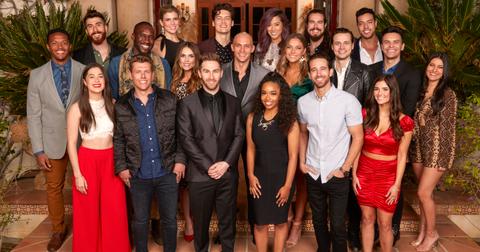 Who Wins 'The Bachelor: Listen to Your Heart'? Spoilers on How the Season Ends
By Chrissy Bobic

Updated
Over the years on different Bachelor shows, there have been plenty of musically inclined contestants ready to woo the show's lead with a love ballad. Naturally, the next step for the franchise was to make a show that combined love and music, and now fans will have it in the form of The Bachelor: Listen to Your Heart. But as viewers get to know 20 singles who are also aspiring musicians, the big question on everyone's mind is going to be who wins The Bachelor: Listen to Your Heart.
The premise of the show is that 20 single men and women live together in one house and try to make romantic connections. As they form these bonds, they then go on music-themed dates and try to prove themselves as couples and as musical duos. It's not the wildest idea for existing Bachelor fans, but it works. And if you want to know who wins, but you're not OK with spoilers, then consider yourself warned that there are tons of them ahead.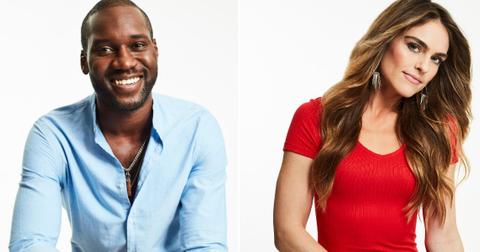 Who wins 'The Bachelor: Listen to Your Heart'?
According to Reality Steve, the couple who wins The Bachelor: Listen to Your Heart is Chris and Bri. They are also the first couple to tell each other "I love you" this season and that in and of itself is an important feat. Those three magic words basically cement a Bachelor couple in the hearts of fans forever. And through their love and music, this couple wins the entire season.
The contestants are here for more than just love.
This is probably the first time a Bachelor contestant can admit to going on one of the shows in the franchise for exposure. And while some of them will find love along the way this season, gaining exposure for their music is likely what drew them in initially. Because Chris and Bri seem legitimately in love by the end of this, though, it's safe to say they were able to find both. Now if only the producers could find a way to keep them in the franchise.
How many episodes is 'The Bachelor: Listen to Your Heart'?
Unlike most of the other shows in The Bachelor franchise, Listen to Your Heart will only consist of six episodes. On one hand, getting to see a less prolonged version of couples falling in love is probably a good thing from a viewer perspective. On the other hand, it means that less than two months from its premiere, it will already be over. Still, fans can likely expect minimal filler content and beefier episodes designed to get to the point each week.
It might be the only 'Bachelor' show fans get in 2020.
The Bachelor: Listen to Your Heart might not be The Bachelor show fans want, but it may be the only one they get in 2020. Because of COVID-19 and the travel restrictions and stay at home orders put in place for the safety of everyone, filming for all of the other shows in the franchise were put on hold. Chris Harrison told Entertainment Tonight that they had to halt Clare Crawley's season of The Bachelorette and it is now postponed.
He also mentioned needing to figure out a new schedule for Bachelor in Paradise and even The Bachelor, which typically premieres in September each year. The Bachelor: Listen to Your Heart has yet to prove itself as another gem in the growing list of Bachelor shows, but it certainly has potential. And now that you know who wins, you're going to need to watch their musical love story from the start.
Watch The Bachelor: Listen to Your Heart on Mondays at 8 p.m. ET on ABC.