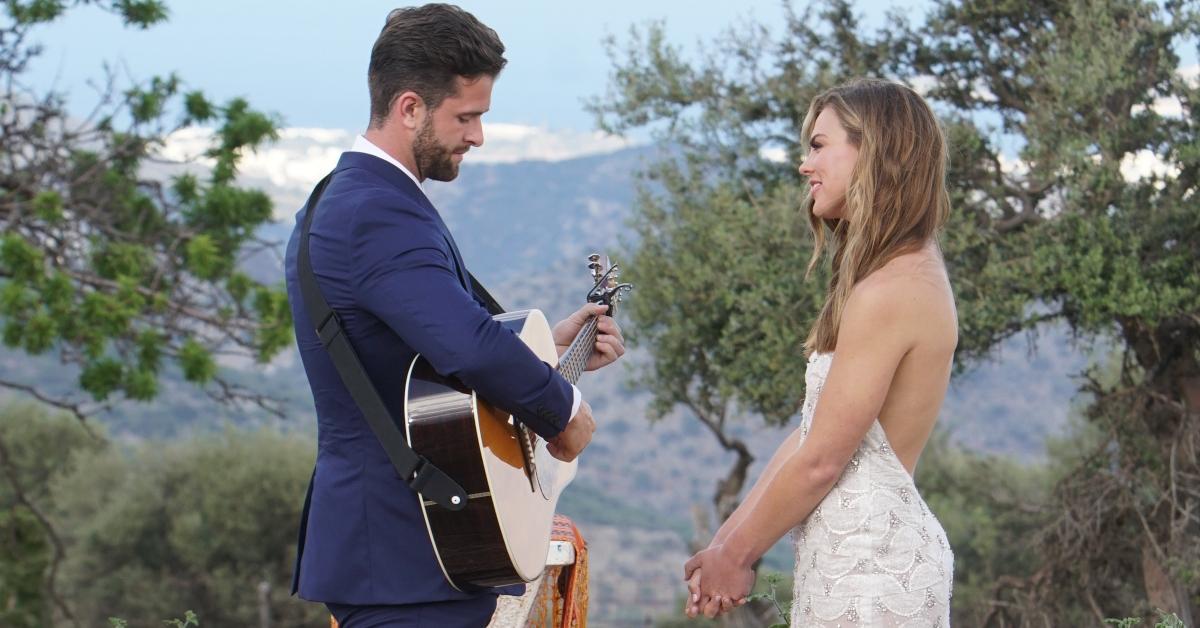 'The Bachelor: Listen to Your Heart' Cast Was Finally Announced — Is Jed Wyatt in It?
Will these single men and women listen to their heart?
Brace yourself for more drama, roses... and music. No, we're not necessarily talking about the return of Jed Wyatt (who appeared on Hannah Brown's season of The Bachelorette) and his guitar; though, it is a possibility.
Another Bachelor spinoff is coming to ABC! The Bachelor: Listen to Your Heart will premiere April 13, 2020, following 11 women and 12 men as they "embark on an incredible journey" and look for relationships through the power of music.
Article continues below advertisement
According to the series' bio, the contestants will sing well-known songs and "look to form attractions through the melodies, find and reveal their feelings and ultimately, fall in love." These bachelors and bachelorettes will try to find love through music, and once partnered together, their relationship will be tested through musical challenges.
And, these challenges will include live performances that will be judged by some of today's biggest music industry players.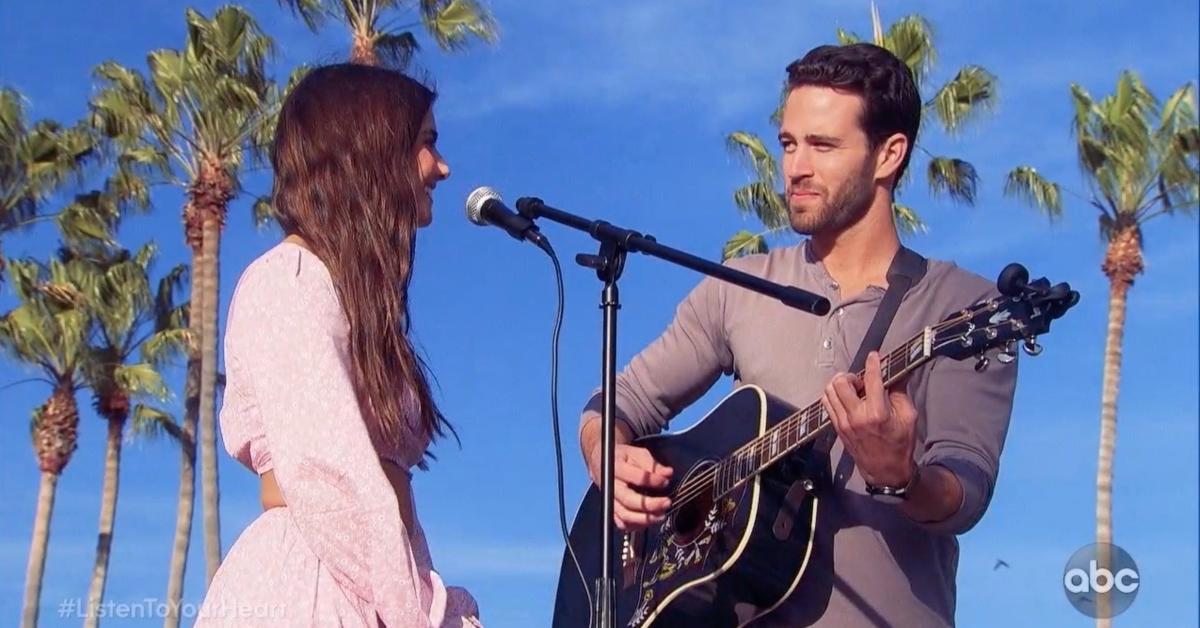 Article continues below advertisement
"Ultimately, the couples whose performances reveal their love and devotion to one another will continue to be given a chance to further their relationships until only one couple is left standing," the bio explains.
So, who has been cast on the series?
Here's the lowdown on the cast of 'The Bachelor: Listen to Your Heart.'
"Music is a great gateway to love," longtime Bachelor franchise host Chris Harrison says in the promo for the upcoming spinoff series. But, as always, there will be tears, fights, and some off-key notes. The cast of 23 singles was officially announced on Feb. 27, 2020. It features amateur singer-songwriters whose genres vary tremendously, from Soul, to R&B, Country, Pop, and Indie Rock. Check out the list on ABC's website, and try to find their Spotify and Band Camp pages, to hear what they can do.
Article continues below advertisement
Bachelor couple JoJo Fletcher and Jordan Rodgers will even make an appearance to judge a live musical performance. "It was sexy; it was passionate," the former Bachelorette is shown telling a contestant in the promo.
Karey Burke, ABC Entertainment President, told reporters at ABC's TCAs presentation that the new series is "an evolution of The Bachelor franchises."
Article continues below advertisement
"It's really the brain child of Martin and the producers. … It really is, contestants will be talented musicians and people whose lives and work revolve around music," she said. "It's an attempt to capture that love and motion and music are intertwined. How people find each other through songwriting and singing is the thrust of the show."
So what about Jed?
Could we see Bachelor Nation stars as contestants on the series, similar to the Bachelor in Paradise format, such as aspiring musician Jed? When asked about the former contestant's chances of appearing on Listen to Your Heart, Karey responded, "I have so many jokes. Anything can happen. Tune in to find out."
Well, judging from that answer, the controversial contestant could be making his Bachelor return, at least for an appearance. Hey, maybe he'll even get his guitar smashed... since he did crush ex-fiancée Hannah Brown's heart post-show.
Overall, we're excited to see which couple will hit a high note on this next Bachelor venture. Catch The Bachelor: Listen to Your Heart on April 13 at 8 p.m. ET on ABC.