Here's Why Peter Won't Be Meeting Kelsey's Dad During the 'Bachelor' Hometown Dates
Peter won't be meeting Kelsey Weier's dad during the 'Bachelor' hometown dates. Kelsey Weier's father was absent from her life for 12 years.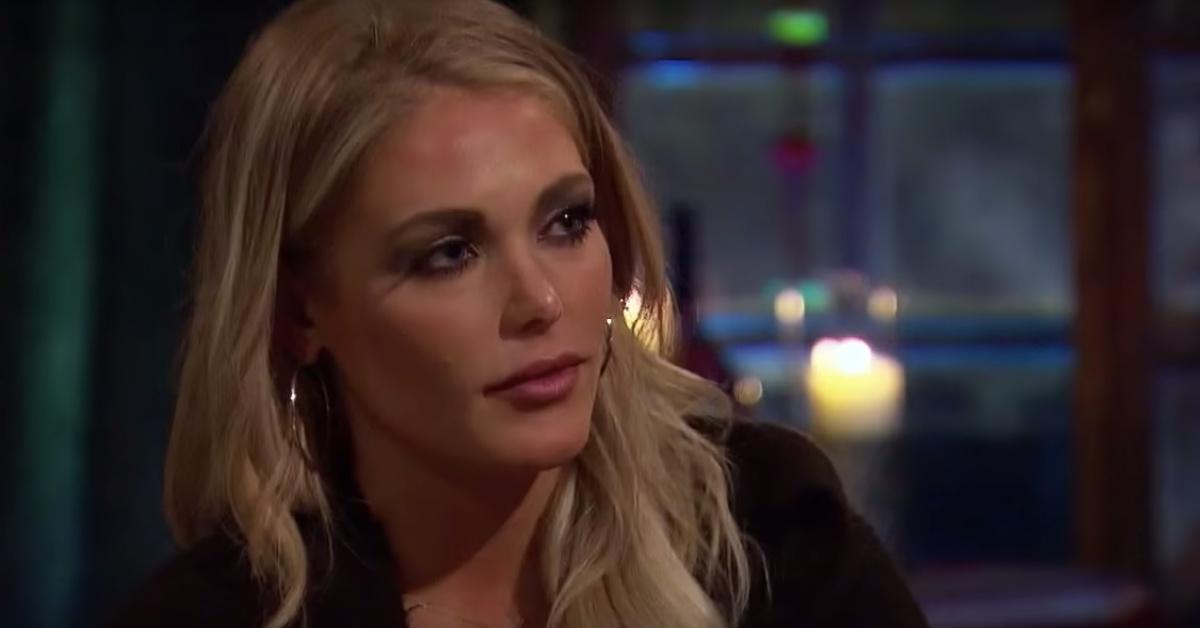 As we get closer to the end of this season of The Bachelor, the drama, tears, and twists show no signs of slowing down. Somehow, we've finally made it to the hometown dates episodes, and — wouldn't you know it? — there are sure to be plenty of surprises as Peter visits the hometowns of Hannah Ann, Madison, Victoria F., and Kelsey.
Article continues below advertisement
However, final four contestant (and former Miss Iowa USA) Kelsey Weier took the opportunity before the hometown dates to let Peter know some additional info about her family — namely, that he would not be meeting her father. The story of Kelsey Weier's father is a sad one, but it appears as though there may be some healing for the Bachelor contestant in sight. Here's what we know.
Kelsey Weier's father disappeared from her life when she was in the seventh grade.
In an earlier one-on-one date with Peter, Kelsey said that she actually found out about her parents' divorce before her mother did. She apparently came home from basketball practice and saw her dad's wedding ring on the kitchen counter along with a letter he had written. Kelsey says he left the family, moved to Mexico, and started a new life.
Article continues below advertisement
In her introduction video for the Miss Iowa 2017 pageant, Kelsey says through tears that her mom had to raise her and her two sisters on her own, and that 12 years passed before she had any contact with her father. At some point during that time, he apparently wrote a memoir in which he claimed that Kelsey's mother, Beth, had been used by Satan to destroy his life. Beth sued him for defamation, but the case was ultimately dismissed.
Article continues below advertisement
Kelsey revealed that she has recently given her dad a second chance.
Ahead of the upcoming hometown dates, Peter asked Kelsey to talk a bit more about her family. She decided to give him a heads up about the fact that her dad would not be there to meet Peter during the hometown date. She also revealed that she has recently given her dad a second chance at a relationship with her.
"About a year ago...I was going through a really hard time...I got home and I got a text from my dad. [I] hadn't heard from him in years," she told Peter. "And to me, the timing of that was like a sign. So I went and saw him. My sisters didn't want to go. We had a really good conversation and we've been in communication since."
Article continues below advertisement
And then the 28-year-old threw in a surprising detail, saying, "The issue is, my mom doesn't know. [...] The reason for that is I wanna make my own decision about the relationship I wanna have before I involve family or tell them. And I don't want outside influences to dictate my relationship with him."
Article continues below advertisement
Peter definitely seemed shocked by the news that Beth is unaware of her daughter's contact with her dad, but he took the information in stride. He assured her that, while he can't personally put himself in her shoes and fully understand how she feels, he thinks it's "beautiful" that she's willing to give her dad a second chance.
Obviously, there's a lot going on in Kelsey's family, especially with regard to her relationship with her father. That being said, most families in the world have some level of drama in their past, and Peter certainly seems to understand that and not judge her for it. We obviously can't wait to see how he handles meeting the rest of Kelsey's family — and watch the other hometown dates, of course.